Green Dot MoneyPak is a cash-based deposit method used primarily by legal horse racing sites in the United States. Funding your online betting account with Green Dot is as simple as visiting a nearby grocery store, pharmacy or dollar store and purchasing a MoneyPak at the register. Once you have a MoneyPak, you can go back home and redeem it online to fund your betting account.
Best Green Dot Betting Sites
Rank
Betting Site
Bonus
Rating
Visit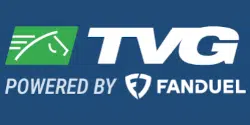 Where Green Dot differs from most other deposit methods is that it works exclusively with cash. Funding your betting account with Green Dot never requires your credit card number or banking information, which is nice for security-minded gamblers and those who simply prefer to use cash wherever possible.
The actual process of moving cash from your wallet to your online betting account is made easy due to Green Dot being available at thousands of locations across the country. A wide variety of convenience stores such as 7-Eeleven, CVS, Walgreens, the Dollar Store and Family Dollar all tend to support Green Dot. You can also find it at Wal Mart, local grocery stores and even some pawn shops.
If you have an account with any major horse racing betting site and prefer to use cash, Green Dot is for you. All you need is a little cash and you can have your account funded in minutes without once giving anyone your personal banking info.
How Green Dot Works
There are actually two ways to make Green Dot deposits. Both involve visiting your nearest Green Dot location and are based on cash, but each involves a slightly different process.
Green Dot Pros and Cons
As a cash-based deposit method, Green Dot has some fairly clear-cut pros and cons. This is an excellent deposit method if you want to fund your account with cold, hard cash, but it is not the best when it comes to maximum convenience. The following pros and cons should help you decide if this deposit method is right for you.
Frequently Asked Questions
The following questions and answers should put you on the right path as far most major issues go. If you do still have questions after giving these a look, our advice is to contact your betting site directly. Your betting site has every incentive to help you fund your account, so they'll be quick to answer any questions related to making a deposit.