Green Dot MoneyPak is a cash-based deposit method used primarily by legal horse racing sites in the United States. Funding your online betting account with Green Dot is as simple as visiting a nearby grocery store, pharmacy or dollar store and purchasing a MoneyPak at the register. Once you have a MoneyPak, you can go back home and redeem it online to fund your betting account.
---
Best Green Dot Betting Sites
Rank
Betting Site
Bonus
Rating
Visit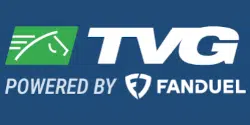 ---
Where Green Dot differs from most other deposit methods is that it works exclusively with cash. Funding your betting account with Green Dot never requires your credit card number or banking information, which is nice for security-minded gamblers and those who simply prefer to use cash wherever possible.
The actual process of moving cash from your wallet to your online betting account is made easy due to Green Dot being available at thousands of locations across the country. A wide variety of convenience stores such as 7-Eeleven, CVS, Walgreens, the Dollar Store and Family Dollar all tend to support Green Dot. You can also find it at Wal Mart, local grocery stores and even some pawn shops.
If you have an account with any major horse racing betting site and prefer to use cash, Green Dot is for you. All you need is a little cash and you can have your account funded in minutes without once giving anyone your personal banking info.
How Green Dot Works
There are actually two ways to make Green Dot deposits. Both involve visiting your nearest Green Dot location and are based on cash, but each involves a slightly different process.
MoneyPak
MoneyPak deposits are the most common of the two ways in which Green Dot may be used to deposit. In this method, you'll be directed to visit your nearest Green Dot location to buy a MoneyPak voucher and then go back home to redeem it online.
Find your nearest MoneyPak location (here)
Buy a MoneyPak and load it with any amount ranging from $20 to $500
Take your MoneyPak home, log in to your betting account and visit the cashier
Select "MoneyPak" as your deposit method
Enter the MoneyPak number when asked and choose an amount to deposit
Your betting account will be credited with the funds within minutes
Green Dot @ the Register
If you log in to your betting site and see "@ the Register" among the list of deposit methods, this is the process you use to fund your account. This method will give you a unique barcode that you can then take to the nearest Green Dot location to complete a cash deposit. The process here is almost identical to paying with PayNearMe.
Log in to your betting account and visit the cashier
Select "Green Dot @ the register" as your deposit method
Choose how you would like to have your barcode delivered (text, e-mail or print it yourself)
Find the nearest Green Dot location
Present your barcode to the cashier and choose an amount to deposit (limits are $20 to $500 per transaction)
Pay the cashier with cash
Your online betting account should be funded by the time you get home
The pay slip that you receive in step 3 above will look something like the image to the right (click for full size). Whether you received it by e-mail, text or printed it off, you'll need to take the barcode with you to your nearest Green Dot location. The cashier will scan the barcode and any money you give the cashier at that point will be credited to your betting account.
Green Dot Pros and Cons
As a cash-based deposit method, Green Dot has some fairly clear-cut pros and cons. This is an excellent deposit method if you want to fund your account with cold, hard cash, but it is not the best when it comes to maximum convenience. The following pros and cons should help you decide if this deposit method is right for you.
Pro: Can use physical cash to fund your betting account
If you have some cash burning a hole in your wallet, Green Dot is an easy and reliable way to turn that cash into funds that you can wager online. Whether you're just into using cash as a way of life or you don't have a bank account for some reason, Green Dot is a solid option.
Con: Involves some legwork
Green Dot is not as convenient as other deposit options because it involves some legwork. Depositing with this method requires you to get dressed and head out to the nearest Green Dot location to complete your transaction in-person with cash. Fortunately, Green Dot locations are so numerous that you're probably not far away from one right now.
Pro: Protect your private information
Green Dot is a surefire way to protect your credit card or bank account number because neither of those things is required at any time when using this method. Your betting site will never see your private banking details.
Con: Can only deposit up to $500 at a time
The deposit limits on this funding method are fairly restrictive with each transaction limited to a range of $20 to $500. Additionally, Green Dot only allows customers to complete up to three transactions per day and enforces a daily cap of $1500 on deposits.
Pro: Easier to control your spending
Green Dot's biggest downside may also be its greatest advantage. The inconvenience of having to visit a store in person to complete your deposit with cash makes it so much easier to keep your spending under control versus simply whipping out your credit card and hitting the submit button.
Con: $4.95 Fee is a Bit Steep
Betting sites do not charge any fees for using this method, but Green Dot itself charges a flat fee of $4.95 per transaction. That pricing model puts Green Dot in an awkward in-between place when considering cost-effectiveness. Green Dot cannot be used to deposit more than $500 at a time, yet the fee eats up big portion of smaller transactions.
Frequently Asked Questions
The following questions and answers should put you on the right path as far most major issues go. If you do still have questions after giving these a look, our advice is to contact your betting site directly. Your betting site has every incentive to help you fund your account, so they'll be quick to answer any questions related to making a deposit.
Is Green Dot a safe way to fund my online betting account?
Yes. Green Dot is run by a publicly-traded company headquartered in the United States and has agreements in place with the likes of Visa and MasterCard for financial services. On top of that, neither Green Dot nor your betting site ever see your credit card number or banking info.
Are there any fees associated with Green Dot deposits?
Yes. Green Dot assesses a $4.95 fee on all deposits.
What's the difference between "MoneyPak" and "Green Dot @ the Register"?
You can scroll back up this page a bit for a thorough explanation of each, but here's the short version:
MoneyPak is a prepaid voucher that you purchase in-person and then redeem online at the betting site of your choice. Think of it as a gift card for online betting.
Green Dot @ the Register is initiated online after logging in to your betting site and receiving a unique barcode. Take the barcode to your nearest Green Dot location
Another way to think of it is MoneyPak starts at the register and ends at home; MoneyPak starts at home and ends at the register.
Why didn't my barcode work when paying at the store?
There are a couple of things that could have gone wrong. One possibility is your barcode has already expired. After you generate a barcode, you have 48 hours to complete the deposit before that code expires.
Additionally, Green Dot @ the Register only generates two barcodes at a time for any one customer. You'll need to use any outstanding barcodes or let them expire before generating additional barcodes.
How long do Green Dot deposits take?
Green Dot is a quick deposit method and funds should be credited to your account within minutes.
How much can I deposit with Green Dot?
You can deposit up to $500 per transaction and $1500 per day with Green Dot.
Can I withdraw back to my Green Dot MoneyPak?
No. Green Dot is only for making deposits. When you're ready to cash out your winnings, your options will usually be electronic bank transfer, check in the mail or a cashout to an e-wallet such as PayPal.