Gambling options in Nebraska are sparse thanks to strict gaming laws that prohibit most forms of gambling. Land-based casinos are practically nonexistent apart from a few tribal "casinos" with a handful of slot machines. Full-fledged casinos with table games and more than a few slots are prohibited statewide.
The state has considered legalizing traditional casino gaming as recently as 2014 but those measures have gone nowhere. Online betting in Nebraska is similarly restricted. Anything that could be construed as a game of chance is prohibited on the internet. The only forms of real money online betting that are available in the state are fantasy sports, horse racing betting and games of skill.
Legal and Safe Nebraska Betting Sites
Fantasy Sports:
Rank
Betting Site
Bonus
Rating
Visit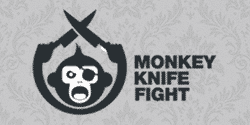 Horse Racing:
Rank
Betting Site
Bonus
Rating
Visit
It's unlikely online poker or casinos will come to Nebraska in the near future. The state can't even get voters to agree on land-based casinos despite an abundance of NE gamblers heading to Iowa to get their game on. The state's small population and general dislike of gambling in all its forms make it an unlikely candidate to join the list of states that already have or will soon legalize online gaming.
The gaming options may be limited, but there are still a few options for gamblers in Nebraska. Read on to learn about what is legal, what the laws say and a general overview of what you can bet on in the Cornhusker State.
Nebraska Fantasy Sports
Daily fantasy sports is the closest thing Nebraska has to actual online betting. Fantasy sites offer an experience that is similar to sports betting but do so in a way that is perfectly legal under state law. Until Nebraska legalizes full-on sports betting, daily fantasy serves as the best alternative.
The availability of fantasy sports in Nebraska hinges on an interpretation of existing state law that views DFS games as contests of skill rather than contests of chance – thereby exempting DFS from Nebraska gambling laws.
Lawmakers have attempted to pass legislation to explicitly legalize daily fantasy sports and enact regulations but have been unable to get anything to stick to date. LB469 introduced in 2017 and LB137 introduced in 2018 sought to create the Fantasy Contests Act, which would have legalized DFS and provided regulations for the industry.
In both cases, the bills were sidelined by disagreements among lawmakers over licensing fees and pressure from staunch anti-gambling groups. The Nebraska Family Alliance has been particularly opposed to such regulations, at one point claiming that "fantasy sports gambling is simply an online casino under the guide of fantasy football."
Fantasy operators remain active in Nebraska and have faced no action from the state to date, but will continue to operate in an uncertain legal environment until legislation is passed.
Nebraska Sports Betting
Nebraska does not permit sports betting at this time and there is no pending legislation to change that. There does not appear to be much demand to legalize sports betting currently as lawmakers have introduced no bills and Nebraska does not have much of a gambling culture as it is with few casinos and almost no online betting options beyond fantasy sports.
And even when it comes to fantasy sports, that has been difficult enough as it is. The major daily fantasy sites operate in Nebraska without issue, but lawmakers have been unable to pass even the simplest of legislation to formally legalize, regulate and tax it. Some lawmakers are so anti-gambling that they actually went through the trouble to filibuster a bill that would have regulated the fantasy sports games that are already taking place in Nebraska.
Sports betting legalization is unlikely on that backdrop over the short term. Things can change with little warning, but we have no reason at this time to believe change is imminent.
Nebraska Horse Racing Betting
Nebraska state laws permit parimutuel horse racing betting at any licensed racetrack. Simulcasting is allowed at those tracks but off-track betting (OTB) and advance deposit wagering (ADW) are not addressed by state law. Nevertheless, multiple ADW providers offer online horse racing betting in Nebraska.
All racing activity in the state is regulated by the Nebraska State Racing Commission. The commission is responsible for licensing tracks, approving racing events, ensuring fairness and monitoring the conducts of tracks, teams and handlers.
Racetracks in Nebraska
Even though horse racing wagering is legal in Nebraska, the options for betting on horses are limited. The state's six racetracks host only a few days of live racing each year as required by state law in order to offer simulcasting wagering of live events the rest of the year.
Historical Horse Racing Machines
In 2019, the Nebraska Racing Commission voted to approve historical horse racing machines at Fonner Park in a bid to boost the track's revenues and provide some much-needed stimulus to the racing industry through increased purses.
The measure was approved despite no small amount of controversy. Many in Nebraska, including the state's Attorney General's Office, opposed the move on grounds that it amounts to approving a new form of gambling.
Fonner Park moved to install 50 historical horse racing machines following the decision, but a Nebraska court blocked the installation of the machines in February 2020 on the grounds that the Attorney General's office would likely succeed in its effort to overturn the Racing Commission's approval of such devices.
At the heart of the controversy is how historical horse racing machines behave and function. They look and feel a lot like slot machines with spinning reels and near-instant payouts. However, historical horse racing machines are not powered by random number generators as slots are. Instead, the machines draw results from the outcomes of past races.
Players can view actual past performances and pre-race betting odds to handicap their selections if they wish, but the identifies of horses, trainers and jockeys remain hidden. Players also have the option to view each race in its entirety after making their selections. Players may also skip the video and make selections at random to speed up the pace of the game and create a more slot-like experience.
Nebraska Online Casinos
Nebraska's gaming laws do not specifically mention the internet but they really don't need to. The state is insistent that any form of gambling that hasn't previously been authorized is unlawful. This would include any form of online betting outside of fantasy sports and games of skill.
The same laws that prohibit participation in unlawful gambling could also be applied to people who visit offshore gaming sites. However, this has never happened. There is not a single report anywhere in the state of a person ever being prosecuted for placing bets at unlicensed gaming sites.
As is the case with online poker, it is highly unlikely that we will see legal online casinos in Nebraska any time soon. The state has a hard-enough time getting people to even consider bringing land-based casinos to the state. A proposal to allow instant gaming machine at state racetracks was shot down as recently as September 2014.
Land-based casinos are almost entirely nonexistent. There are a couple of small tribal casinos located in the state but all they have are small collections of slot machines. Most of these casinos could better be described as taverns with a few gaming machines. The only resort-casino in the state is limited to 400 slot machines and live bingo.
Online Poker in Nebraska
Poker as a whole is largely illegal in Nebraska. The law makes it clear that anything not exempted from the state's total ban on all gambling (including poker) is unlawful. The state doesn't even permit charity poker events or social poker games played at home.
Considering this, it is unlikely online poker will be coming to Nebraska any time soon. There are no casinos that host real money poker and state lawmakers have little interest in regulating online poker at this time. The outlook for poker in Nebraska is not good in the near future.
It's always possible this will change of course. Overall, the United States is slowly warming up to the idea of online gaming. A number of states have already legalized online poker and casinos. As the nation as a whole moves towards regulation and away from prohibition, it is likely Nebraska will move in the same direction at some point. We just don't know when that will be.
Tyson Larson, the same state Senator who has been attempting to pass fantasy sports legislation, introduced a bill in 2015 that sought to classify poker as a game of skill. His bill would have exempted poker from Nebraska's anti-gambling laws and permitted games involving only cash and players age 21 or older. The bill did not seek to approve online poker in Nebraska, but it would have served as a starting point in that effort.
Larson put up a strong argument for classifying poker as a game of skill by making the point that "you can be a professional poker player; you cannot be a professional coin flipper. You can lose a poker game on purpose; you can't lose a coin flip on purpose. You can have the worst hand in poker but be the best player.
"The math is there; the statistics are there. Poker is a game of skill; it is not a game of chance."
His bill lingered in the legislative process for about a year, but was finally killed after a six-hour debate failed to generate the 33 votes it needed to force a vote on the bill.
Nebraska State Lottery

The Nebraska Lottery was established in 1993 and since then has raised more than $527 million for charitable initiatives in the state. About one-quarter of all lottery sales end up benefitting the state's environmental trust, education, the Nebraska state fair and compulsive gambling assistance.
Lottery tickets are not sold online and no third-party websites are authorized to sell tickets over the internet. Any website that you see offering to purchase tickets on your behalf is completely unregulated and could very well be a scam. Lottery retailers are located all over the place, so it's best to just stick with what's safe and purchase your tickets in person. You'll feel much more at ease if you win a $10 million prize knowing your ticket is legit and will be honored.
Nebraska State Gambling Laws
Nebraska takes the approach of outlawing all gambling other than the few forms of gambling that are explicitly legal. The state defines gambling as an activity that includes the three elements of consideration, risk and reward. Consideration means someone pays something of value to participate. Chance means the outcome of the game is not dependent entirely upon skill. Reward means there is an opportunity to win something.
And yes, poker is considered a game of chance in Nebraska. Even though skilled poker players pretty much all agree this is a game of skill, it's not up to use to decide how the state defines "games of chance." For now, poker is considered a game of chance no matter how silly we may find that.
Wagering is only legal in Nebraska when at least one of those three elements is removed from the equation. For example, a poker tournament that awards prizes to the players but is free to enter still contains chance and reward but includes no consideration (because it's free to play). This would be considered a legal poker game.
Any contest that costs money to enter must remove one of the other two elements: chance or reward. You could pay money to enter a charity poker tournament if there was no chance of winning a prize. Or, if you wanted to host a contest of skill such as setting up a bowling tournament, the element of chance would be removed because the outcome of such a tournament would rely on skill and not chance.
The only forms of legal gambling in Nebraska are defined in State Statute 28-1101. This includes licensed charity bingo games, the state lottery, charity raffles and authorized charity lotteries. The state constitution was amended in 1934 to legalize horse racing betting at licensed parimutuel racetracks. The state constitution was amended again in 1988 to permit local racetracks to simulcast and accept wagers on horse racing events hosted outside the state.
Again, anything not explicitly stated as legal in the state constitution or statutes is considered unlawful. There are penalties for anyone who promotes or advances unlawful gambling activity in the state. 28-1102 and 28-1103 plainly state the penalties for participating in unlawful gambling.
28-1103 makes it a Class II misdemeanor to organize OR participate in unlicensed gambling with the following text:
(a) Engaging in bookmaking to the extent that he or she receives or accepts in any one day one or more bets totaling less than one thousand dollars;
(b) Receiving, in connection with any unlawful gambling scheme or enterprise, less than one thousand dollars of money played in the scheme or enterprise in any one day; or
(c) Betting something of value in an amount of three hundred dollars or more with one or more persons in one day.
28-1102 steps up the penalties if the money involved totals a thousand dollars or more in one day. The first offense is a Class I misdemeanor, followed by a Class IV felony for the second offense and a Class III felony for all further offenses.
It is conceivable that these offenses could be applied to someone who participates in unlawful offshore gambling. However, this has never happened in Nebraska. State authorities routinely crack down on local gambling activities and would surely prosecute anyone operating a poker site or online casino within the state.
But as far as being a simple player goes, the risk of getting in trouble for playing games online is small. It is still illegal, but the state has no effective means to police internet usage. The main reason we don't recommend you break the law is because of the financial risk that comes with playing at unregulated gaming sites hosted in foreign countries.