Nebraska has been slower than many states in addressing sports betting, but early 2020 saw lawmakers substantively broach the subject for the first time. The Cornhusker State is still very much in the early stages of its sports betting discussion, but the subject is now officially on the radar of the legislature.
Currently, legal Nebraska betting options consist of online horse racing betting and daily fantasy sports. Other gambling options include a handful of small tribal casinos, several horse racing tracks, charitable gaming and the state lottery.
Legal and Safe Nebraska Betting Sites
Fantasy Sports:
Rank
Betting Site
Bonus
Rating
Visit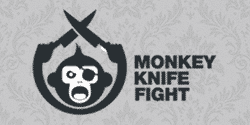 Horse Racing:
Rank
Betting Site
Bonus
Rating
Visit
Nebraska Sports Betting
Nebraska began seriously discussing sports betting in early 2020 following the introduction of a bill by Senator Justin Wayne to classify sports betting, poker and fantasy sports as games of skill.
The Nebraska Constitution prohibits the legislature from authorizing "any game of chance," which makes any expansion of gambling a difficult proposition requiring a constitutional amendment, which can only be approved via public referendum.
Senator Wayne's bill sought to bypass the need for a constitutional amendment by classifying the aforementioned activities as contests of skill and therefore not subject to Nebraska's broad prohibition of gambling.
LB 990 explained its rationale for classifying sports betting and fantasy sports as contests of skill with the following:
Sports betting and fantasy sports require knowledge and skill. Knowledge of a sports and skill in analyzing and predicting the performance of athletes and the outcomes of sporting events is essential for a participant in sports betting or fantasy sports to be successful;
The bill was a bit light on details but called for a $10,000 registration fee for operators and for operators to pay a 6% "annual registration renewal fee" not to exceed $10,000. Under LB 990, the Charitable Gaming Division of the Department of Revenue would be responsible for licensing and oversight.
The bill failed to make significant progress and was indefinitely postponed in August 2020, but the effort did serve as a starting point for the discussion.
However, Nebraska sports betting proponents face significant opposition from anti-gambling groups and other big names. Shortly after LB 990 was introduced, Nebraska sports legends including Tom Osborne and Johnny Rodgers visited the capitol to advocate against the bill.
Those in support of sports betting contend that Nebraskans are already doing it, whether by using illicit offshore sportsbooks or heading to neighboring Iowa, where mobile betting and retail sportsbooks are an easy drive across the river for 1 million+ residents in the Omaha area. If residents are already wagering, the argument goes, the state might as well regulate and tax it.
The debate is just getting started, but it's safe to say Nebraska sports betting is now under consideration.
Daily Fantasy Sports
For as long as full-fledged sports betting remains illegal in Nebraska, daily fantasy sports will remain the next closest alternative available to residents.
The availability of fantasy sports sites in Nebraska hinges on an interpretation of existing law that views DFS games as contests of chance and therefore exempt from state anti-gambling laws. This interpretation has never been tested in court, but authorities have also declined to push the issue. As a result, all major DFS sites accept players from Nebraska.
Lawmakers have made several attempts to explicitly legalize daily fantasy sports but have so far been unable to get anything to stick. LB 469 in 2017, LB 137 in 2019 and LB 990 in 2020 all sought to formally legalize fantasy sports and enact basic regulations but all failed to advance.
All three bills were sidelined for various reasons, including disagreements among lawmakers over licensing fees and tax rates, and pressure from anti-gambling groups. The Nebraska Family Alliance has been particularly opposed to such regulation, at one point stating "fantasy sports gambling is simply an online casino under the guide of fantasy football.
Fantasy operators remain active in Nebraska and have faced no action from the state to date, but will continue to operate in an uncertain legal environment until legislation is passed.
Nebraska Horse Racing Betting
Nebraska state laws permit parimutuel horse racing betting at any licensed racetrack. Simulcasting is allowed at those tracks but off-track betting (OTB) and advance deposit wagering (ADW) are not addressed by state law. Nevertheless, multiple ADW providers offer online horse racing betting in Nebraska.
All racing activity in the state is regulated by the Nebraska State Racing Commission. The commission is responsible for licensing tracks, approving racing events, ensuring fairness and monitoring the conducts of tracks, teams and handlers.
Racetracks in Nebraska
Even though horse racing wagering is legal in Nebraska, the options for betting on horses are limited. The state's six racetracks host only a few days of live racing each year as required by state law in order to offer simulcasting wagering of live events the rest of the year.
Nebraska State Lottery

The Nebraska Lottery was established in 1993 and since then has raised more than $527 million for charitable initiatives in the state. About one-quarter of all lottery sales end up benefitting the state's environmental trust, education, the Nebraska state fair and compulsive gambling assistance.
Lottery tickets are not sold online and no third-party websites are authorized to sell tickets over the internet. Any website that you see offering to purchase tickets on your behalf is completely unregulated and could very well be a scam. Lottery retailers are located all over the place, so it's best to just stick with what's safe and purchase your tickets in person. You'll feel much more at ease if you win a $10 million prize knowing your ticket is legit and will be honored.
Online Gambling in Nebraska
Nebraska gambling laws do not specifically mention online gambling, but they are written with broad language that prohibits anything not authorized by the legislature and via constitutional amendment.
The Nebraska Constitution serves as the legal basis for which forms of gambling are legal and which are prohibited. Article III-24 states:
(1) Except as provided in this section, the Legislature shall not authorize any game of chance or any lottery or gift enterprise when the consideration for a chance to participate involves the payment of money for the purchase of property, services, or a chance or admission ticket or requires an expenditure of substantial effort or time.

(2) The Legislature may authorize and regulate a state lottery pursuant to subsection (3) of this section and other lotteries, raffles, and gift enterprises which are intended solely as business promotions or the proceeds of which are to be used solely for charitable or community betterment purposes without profit to the promoter of such lotteries, raffles, or gift enterprises.
The legislature has amended the constitution several times over the years to permit certain forms of gambling, including parimutuel horse racing betting, charitable bingo and the state lottery. Past efforts to authorize commercial casinos and instant gaming machines at racetracks have failed to gain enough support to implement an amendment.
If Nebraska is to legalize online poker or casino games, it will do so only after a successful constitutional amendment. The most recent effort to authorize online poker came in the form of LB 990, a bill that also sought to authorize sports betting and formally legalize daily fantasy sports by treating all as games of skill rather than gambling.
Senator Ty Larson mounted a similar effort in 2015 with a bill that would have classified poker as a contest of skill. He put up a strong argument for doing so when he made this point:
You can be a professional poker player; you cannot be a professional coin flipper. You can lose a poker game on purpose; you can't lose a coin flip on purpose. You can have the worst hand in poker but be the best player.

The math is there; the statistics are there. Poker is a game of skill; it is not a game of chance.
Pro-gaming lawmakers continue to support legalizing online poker in Nebraska to this day, but their odds of success remain uncertain at this point. As for online gambling, there are currently no efforts underway to change the state's current prohibition of online casinos.
Nebraska Gambling Law
State law defines gambling as an activity that includes the three elements of consideration, risk and reward. Consideration means someone pays something of value to participate. Chance means the outcome of the game is not dependent entirely upon skill. Reward means there is an opportunity to win something.
Wagering is only legal in Nebraska when at least one of those three elements is removed from the equation. For example, a poker tournament that awards prizes to the players but is free to enter still contains chance and reward but includes no consideration (because it's free to play). This would be considered a legal poker game.
Any contest that costs money to enter must remove one of the other two elements: chance or reward. A player could pay money to enter a charity poker tournament if there was no chance of winning a prize, for example.
The only forms of legal gambling are defined by NE Code § 28-1101. Licensed charity bingo games, the state lottery, charity raffles and authorized charity lotteries were all authorized in Nebraska via constitutional amendments.
The constitution was amended in 1934 to legalize horse racing betting at licensed parimutuel racetracks. The state constitution was amended again in 1988 to permit local racetracks to simulcast and accept wagers on horse racing events hosted outside the state.
Moving to unauthorized gambling, state law provides penalties for those who promote or advance unlawful gambling activities.
NE Code § 28-1103 treats promoting gambling, engaging in bookmaking or betting something of value as Class III misdemeanors with the following:
(a) Engaging in bookmaking to the extent that he or she receives or accepts in any one day one or more bets totaling less than one thousand five hundred dollars;

(b) Receiving, in connection with any unlawful gambling scheme or enterprise, less than one thousand five hundred dollars of money played in the scheme or enterprise in any one day; or

(c) Betting something of value in an amount of five hundred dollars or more with one or more persons in one day.
NE Code § 28-1102 steps up the penalties if the money involved totals $1,500 or more in one day. The first offense is a Class I misdemeanor, followed by a Class IV felony for the second offense and a Class III felony for all further offenses.
Even low stakes gamblers are not spared under Nebraska law. NE Code § 28-1104 states:
(1) A person commits the offense of promoting gambling in the third degree if he or she knowingly participates in unlawful gambling as a player by betting less than five hundred dollars in any one day.

(2) Promoting gambling in the third degree is a Class IV misdemeanor.