Daily fantasy sports (DFS) contests put fans in the driver's seat by giving them a chance to build their own dream teams and compete against players from around the country for real cash.
Today, daily fantasy sports sites and apps are legal in most US states. Some states have passed legislation legalizing and regulating DFS sites while others simply allow the industry to operate under existing law.
Rank
Betting Site
Bonus
Rating
Visit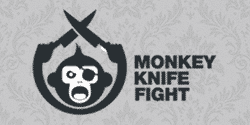 Only a handful of states have laws on the books that actively prohibit fantasy sports sites.
Read on for our most highly recommended daily fantasy sites, reviews of major DFS providers and detailed explanations of how fantasy sports betting works.
Fantasy Sports Sites We Recommend
Monkey Knife Fight is the most unique daily fantasy sports app in operation today as it involves making prop-style predictions on what will happen during upcoming games. This is arguably the closest alternative to sports betting while still technically meeting the definition of daily fantasy sports, and for that reason is highly recommended for fans in states without legal sports betting.
Operating since 2018, Monkey Knife Fight advertises its app as the easiest way to play fantasy sports for money. "No sharks allowed" is a phrase often used to describe this dfs brand.
PrizePicks provides a simple form of daily fantasy that feels a lot like traditional sports betting. In each PrizePicks contest, users select a handful of athletes and make over/under predictions on each athlete's projected fantasy points total.
Unlike standard fantasy contests, PrizePicks games are not played against other users; payouts are determined by the number of accurate predictions. Users can win as much as ten times their original buyin for making five accurate predictions. Like Monkey Knife Fight, PrizePicks provides an experience that is remarkably similar to traditional sports betting, but is legal in most states.
FanDuel.com opened for business in 2009 and quickly grew to become one of the biggest players in the fantasy sports betting market. FanDuel.com is based in New York City and has a solid reputation for processing payments and running fair events.
At FanDuel, you have two options for participating in events. You can either join competitions that other people have started or you can create your own fantasy sports contest with your own rules. The buyins for real money fantasy sports events range from $1 to $200 and even higher from time to time. Payouts for winning bets vary based on the rules of the event and the number of entries.
DraftKings.com is a Boston-based company that hosts daily fantasy matchups every day of the week in a variety of sports. The main focus at DraftKings is on the NFL, NBA, MLB, NCAA basketball and NCAA football.
Deposits and withdrawals are processed via credit cards, debit cards (including prepaid gift cards) and PayPal. When withdrawing, DraftKings.com sends the money back to the method you used to deposit with.
DraftKings fantasy sports app also hosts several major promo events every season for each sport.
Which States Allow Daily Fantasy Sports?
Key
Red = Prohibited
Blue = Legal

Fantasy
Each state takes a different approach to legal daily fantasy sports. Some states have passed legislation specifically regulating the conduct of DFS operators, others prohibit the activity while some states do not regulate real money fantasy sports at all.
Below are brief overviews of legal daily fantasy sports in each state :
Daily Fantasy App Reviews
The daily fantasy industry is largely dominated by FanDuel and DraftKings, the two titans of DFS apps, but these are far from the only choices for sports fans across the country.
There are numerous daily fantasy sports sites to choose from today and the differences between DFS sites are significant in some cases.
Choosing the right daily fantasy sports app involves finding a site that is both safe and that fits your personal needs.
Players looking for massive guarantee contests with million-dollar prizes will be best served with one of the established mainstream operators while those looking for the closest alternative to sports betting will gravitate to an entirely different subset of DFS sites.
The following daily fantasy sports site reviews break it all down on a site-by-site basis. Our daily fantasy sports reviews are purposely neutral in tone while discussing the pros and cons of every fantasy sports site in addition to explaining how each works.
Key Considerations in Our DFS Reviews
Below is a basic breakdown of the BettingUSA approach to reviewing fantasy sports sites and mobile apps. These are the key considerations BettingUSA makes when writing reviews and making recommendations.
DFS Bonuses and Promotional Offers
Apart from massive advertising campaigns, one of the primary ways in which daily fantasy sports operators compete for your business is through the use of first deposit bonuses and signup promotions.
All the major dfs sites regularly offer deposit bonuses and free contest entries in return for customers signing up and funding a real money account.
How Daily Fantasy Sports Work
Daily fantasy sports contests are a twist on traditional, season-long fantasy leagues. The biggest difference between the two is that daily fantasy contests only last for a day (or a week in some cases).
This allows players to join real money contests and get paid that same day.
Sports fans can give daily fantasy a try by visiting a website such as FanDuel.com or DraftKings.com for a list of upcoming contests. Most major sports leagues, including the NFL, NBA, MLB, NHL, NASCAR, and UFC are offered when in-season. Tennis, golf and college sports contests are also offered by the biggest fantasy sites.
Every fantasy contest covers a specific "slate" of games, usually games to be played on a single day or over the weekend. For example, a typical Sunday NFL slate covers all NFL games scheduled for this upcoming Sunday.
After joining a competition, entrants draft a team of athletes expected to play in that slate of games. Most DFS contests give players a fixed cost and price each athlete according to his or her desirability. For example, a star quarterback will cost significantly more than a backup QB.
DFS players can pick anyone from around the league expected to play, but every athlete comes with a price and players must stay within the salary cap.
For example, imagine your budget is $50,000. If you draft a high-quality quarterback or running back for $9,000, you will inevitably have to give up strength in another key position because your pick just took nearly 20% of your cap and you still have slots to fill.
After you have assembled your lineup, you're all set. Now, just wait for the games to play out and watch how the athletes on your team perform. You will earn points as your players rack up stats in real-time. Touchdown passes earn points for your quarterback, turnovers earn points for your defense, and so on.
If your team collectively scores more points than the competition, you will be paid a real money payout.
Competitions can be set up in a variety of formats. You can go head-to-head against just one other person or you can join a tournament-style competition with up to 2,000 other people. Payouts will vary based on how the competition is set up. It might be winner-take-all in the case of head-to-head matchups or there might be prizes for the best performers in a bigger tournament-style event.
In any case, the goal is to get as many points as possible. You'll have to pick your lineups carefully because you're required to stay within the fantasy salary cap. That means you can't just draft all-stars and cruise to an easy win. You'll need to draft a well rounded team capable of racking up stats.
Start Playing Fantasy Sports
For anyone completely new to daily fantasy sports, this section details the basic step-by-step process of how to play daily fantasy sports for real money prizes.
Are Fantasy Sports Sites Legal?
Yes. Daily fantasy sports is legal at the federal level and in most states. A handful of states with overly-broad gambling laws prohibit daily fantasy contests, but the majority of our readers have access to DFS websites.
Many states are legalizing traditional sports betting, but the DFS industry had a head start thanks to a special exemption from the UIGEA. The lawmakers who wrote the UIGEA specifically listed fantasy sports as exempt from the law.
The legal situation wasn't always this cut and dry, though. When FanDuel and DraftKings were undergoing their first major growth phase they had to deal with significant uncertainty in nearly every state.
Major DFS sites consider their real money contests to be games of skill and entered most states under that assumption. Attorneys general in multiple states ordered FanDuel and DraftKings to cease operations, and this initiated a multi-front legal battle that had both sites fighting for their very existence.
DFS operators also initiated extensive state-level lobbying campaigns, hoping to shape the perception of lawmakers across the country. FanDuel and DraftKings went on a national advertising blitz, continued forging partnerships with professional sports teams, and undergoing multiple investment rounds.
These efforts were largely successful and fantasy sports sites were able to gain access to most states thanks to a combination of lawmakers passing DFS regulation and attorneys general in other states choosing not to intervene. Only a few states today have laws on the books that clearly prohibit daily fantasy sports.
Types of Fantasy Contests Explained
Fantasy sports sites have introduced quite a variety of contest types over the years that we can generally classify into two major categories: cash games and tournaments.
Daily Fantasy vs. Traditional Sports Betting
The legalization of sports betting across the United States beginning in 2018 is giving a growing number of fans the ability to choose between daily fantasy football and legal sportsbooks. Many fantasy football fans are drawn to the daily fantasy format, while others prefer making sports bets. Some fans enjoy both.
There is a crossover appeal between daily fantasy sports and sports betting for obvious reasons. Both appeal to sports fans and require knowledge of the game, and skill plays a large role in your results.
In either format, highly-skilled players can potentially generate a long-term profit.
There are also some major differences that make each a unique experience. Some of those differences are obvious, others not so much. Let's take a look at some of the ways the two are similar and some of the ways in which they differ.
DFS Guides and Tips