Daily fantasy sports (DFS) contests put fans in the driver's seat by giving them a chance to build their own dream teams and compete against players from around the country for real money prizes.
Today, daily fantasy sports contests are legal in most US states. Some states have passed legislation legalizing and regulating DFS sites while others simply allow the industry to operate under existing law.
Rank
Betting Site
Bonus
Rating
Visit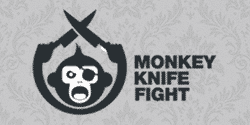 Only a handful of states have laws on the books that actively prohibit fantasy sports.
Read on for our most highly recommended fantasy sites, reviews of major DFS providers and detailed explanations of how fantasy sports betting works.
Fantasy Sports Sites We Recommend
FanDuel: FanDuel.com opened for business in 2009 and quickly grew to become one of the biggest players in the fantasy betting market. FanDuel.com is based in New York City and has a solid reputation for processing payments and running fair events.
At FanDuel, you have two options for participating in events. You can either join competitions that other people have started or you can create your own with your own rules. The buyins for these events range from $1 to $200 and even higher from time to time. Payouts for winning bets vary based on the rules of the event and the number of people registered.
DraftKings: DraftKings.com is a Boston-based company that that hosts daily fantasy matchups every day of the week in a variety of sports. The main focus at DraftKings is on the NFL, NBA, MLB, NCAA basketball and NCAA football. One thing you'll like about DraftKings is that the website is super easy to use. You don't even need to log in to see all open competitions and or to practice drafting your own team.
Deposits and withdrawals are processed via credit cards, debit cards (including prepaid gift cards) and PayPal. When withdrawing, DraftKings.com sends the money back to the method you used to deposit with.
DraftKings also hosts several major promo events every season for each sport. During the last baseball season, for example, they hosted a $200 tournament with a guaranteed first place prize of $125,000. That is some serious money for fantasy sports.
MonkeyKnifeFight: Monkey Knife Fight is the most unique fantasy site in operation today as it involves making prop-style predictions on what will happen during upcoming games. This is arguably the closest thing to actual sports betting while still technically meeting the definition of daily fantasy sports, and for that reason is highly recommended for fans in states without legal sports betting.
Operating since 2018, Monkey Knife Fight advertises its platform as the easiest way to play fantasy sports for money. "No sharks allowed" is a phrase often used to describe this brand.
Which States Allow Daily Fantasy Sports?
Key
Red = Prohibited
Blue = Legal

Fantasy
Each state takes a different approach to regulating (or not regulating) daily fantasy sports. Some states have passed legislation specifically legalizing and regulating the conduct of DFS operators, others prohibit the activity while some states do not regulate the activity at all.
Below are brief overviews of legal daily fantasy sports in each state :
Daily Fantasy Sports in all States (A-Z)
Alabama
Alabama formally legalized daily fantasy sports (DFS) in 2019 with legislation establishing a registration process, taxes and basic consumer protection regulations. Fantasy operators are now required to register with the Office of the Attorney General and ensure customers are 19 or older.
Read more: Alabama Fantasy Sports
Alaska
Alaska law does not address fantasy sports one way or another and there have been no major efforts to pass legislation regulating the industry. All major DFS operators accept customers from Alaska.
Read more: Alaska Fantasy Sports
Arizona (DFS Prohibited)
Arizona is one of just a handful of states in which DFS contests are still prohibited. The prohibition results from strong anti-gambling laws in Arizona combined with a 1998 opinion issued by then-Attorney General Grant Woods that concluded fantasy sports meet the state's definition of gambling.
Read more: Arizona Fantasy Sports
Arkansas
Arkansas passed legislation in 2017 legalizing and regulating daily fantasy sports. Act 1075 of 2017 taxes DFS operators at an 8% rate and specifically exempts fantasy contests from the state's definition of gambling.
Read more: Arkansas Fantasy Sports
California
California law does not address the legality of daily fantasy sports, but all major operators are active in the state. Attempts to formally legalize the industry in 2016 fizzled before making much progress. At one point, Attorney General Kamala Harris was expected to opine on the legality of DFS, but she left the position to become a US Senator without ever issuing an opinion on fantasy sports.
Read more: California Fantasy Sports
Colorado
DFS is regulated in Colorado by the Office of Fantasy Contest Operator Registration and Licensure. Legislation passed in 2016 requires DFS operators that serve 7,500 or more players to acquire a full license and for operators that serve fewer than 7,500 players to register with the Office. State law also requires operators to adhere to basic consumer regulation measures such as proper handling of customers' funds.
Read more: Colorado Fantasy Sports
Connecticut
Connecticut legalized fantasy sports through a provision included in a state budget approved in 2017 contingent upon the state reaching agreements with tribal gaming interests. Today, most DFS sites are active in Connecticut.
Read more: Connecticut Fantasy Sports
Delaware
Daily fantasy sports are legal in Delaware due to legislation signed into law in 2017. This ended a long period of uncertainty for DFS providers in Delaware, which led to them at one point being ordered to cease and desist all activity within the state. Today, DFS operators are regulated and licensed by the Delaware Division of Gaming Enforcement.
Read more: Delaware Fantasy Sports
Florida
Florida law does not directly address daily fantasy sports. All past efforts to formally legalize the industry have fallen short, but most DFS operators are active in Florida today despite the unclear legal picture.
Read more: Florida Fantasy Sports
Georgia
Daily fantasy sites are available to Georgia residents, but their legality remains uncertain to this day. In 2016, the office of then-Attorney General Sam Olens opined that daily fantasy sports meet the state's definition of illegal gambling. However, the opinion was non-binding and fantasy sites remain open in Georgia. To date, the state has declined to take action against any DFS providers.
Read more: Georgia Fantasy Sports
Hawaii (DFS Prohibited)
Hawaii has long opposed most forms of gambling and strict state laws classify DFS under the gambling category. DraftKings and FanDuel offered DFS in Hawaii up until 2016 but were forced out early that year after receiving a cease-and-desist letter from a state attorney. Daily fantasy has been unavailable in Hawaii ever since.
Read more: Hawaii Fantasy Sports
Idaho (DFS Prohibited)
Daily fantasy sports meet the definition of gambling according to Idaho law, which prohibits most forms of gaming. FanDuel and DraftKings offered daily fantasy until 2016 but were forced out of the market after reaching an agreement with the state's Office of the Attorney General to stop accepting customers from Idaho.
Read more: Idaho Fantasy Sports
Illinois
DFS providers operated on uncertain legal footing in Illinois until 2020 due to a 2015 Attorney General opinion that found daily fantasy sports violate state gambling laws. That changed in 2020 when the IL Supreme Court found skill is the predominate factor in determining the outcomes of such fantasy contests. As a result, fantasy sites have gained legal certainty to continue operating in Illinois.
Read more: Illinois Fantasy Sports
Indiana
The Sports Wagering and Fantasy Sports Division of the Indiana Gaming Commission is responsible for regulating and licensing DFS operators. Indiana formally legalized fantasy sports in 2016 with legislation requiring operators to adhere to certain regulations and apply for licenses from the state.
Read more: Indiana Fantasy Sports
Iowa
Iowa prohibited daily fantasy sports until 2019, when legislation was passed to authorize sports betting and daily fantasy. Under state law, operators must apply for a license and adhere to standard consumer protection regulations.
Read more: Iowa Fantasy Sports
Kansas
The legality of daily fantasy sports was questionable in Kansas prior to 2015 due to mixed messages from the state gaming commission. The issue was clarified first with an Attorney General opinion classifying DFS games as contests of skill and later with legislation formally legalizing DFS.
Read more: Kansas Fantasy Sports
Kentucky
Kentucky has never gotten around to clarifying the legality of fantasy sports. Several attempts to legalize and regulate fantasy sports contests have failed to gain much traction, but DFS providers have operated in Kentucky for years without issue.
Read more: Kentucky Fantasy Sports
Louisiana (DFS Prohibited)
Louisiana law treats fantasy sports contests as unauthorized gambling and DFS sites do not accept customers from the state. Voters overwhelmingly approved legalizing fantasy sports during a parish-by-parish referendum held in 2018, but lawmakers failed to follow up on the results of the referendum with additional legislation needed to regulate the industry. Currently, DFS remains unavailable in Louisiana.
Read more: Louisiana Fantasy Sports
Maine
Maine legalized daily fantasy sports in 2017 with a law requiring operators to apply for licenses and adhere to rules governing the safekeeping of funds, responsible advertising and so on. The Gambling Control Unit is responsible for overseeing DFS operators and issuing licenses.
Read more: Maine Fantasy Sports
Maryland
Maryland legalized fantasy sports in 2012 with a law exempting DFS contests from existing gambling prohibitions. Five years later, the Comptroller of Maryland implemented regulations to more closely govern the industry. All major DFS operators accept Maryland customers today.
Read more: Maryland Fantasy Sports
Massachusetts
In 2016, Massachusetts Governor Charlie Baker signed a bill into law implementing regulations that were recommended the previous year by the Attorney General. Those regulations were set to expire in 2018, but the legislature approved further legislation in 2018 to end the sunset clause and leave those regulations in place indefinitely.
Read more: Massachusetts Fantasy Sports
Michigan
A package of gaming and sports betting bills approved at the end of 2019 included legislation legalizing and regulating daily fantasy sports. DFS providers operated freely for years prior to that but gained legal certainty with the passage of the Fantasy Contests Consumer Protection Act. Now, fantasy sites must acquire a license from the Michigan Gaming Control Board, adhere to certain regulations and pay an 8.4% tax to the state.
Read more: Michigan Fantasy Sports
Minnesota
Minnesota lawmakers have attempted to pass legislation legalizing and regulating daily fantasy sport but have been unable to get anything past the finish line to date. Despite the uncertain legal situation, the major DFS providers do accept customers from Minnesota.
Read more: Minnesota Fantasy Sports
Mississippi
Daily fantasy sports are legal in Mississippi and are regulated by the Mississippi Gaming Commission. The major DFS providers were forced to exit the state in 2016 after receiving an unfavorable opinion from the Attorney General but were able to resume operations later that year with the approval of temporary regulations. Those regulations were adopted permanently with the passage of legislation the following year.
Read more: Mississippi Fantasy Sports
Missouri
The legality of DFS was unclear in Missouri until lawmakers took up the issue with legislation passed in 2016. Under the Missouri Fantasy Consumer Protection Act, DFS operators must acquire a license from the state gaming commission and conform to regulations adopted by the commission.
Read more: Missouri Fantasy Sports
Montana (DFS Prohibited)
Fantasy sports are prohibited by law in Montana with the exception being limited fantasy games offered by the MT Lottery. An effort to legalize DFS in Montana failed in 2017, leaving the state off-limits for major fantasy operators.
Read more: Montana Fantasy Sports
Nebraska
Nebraska does not regulate fantasy sports, but the major DFS operators do accept residents as customers. Multiple attempts to legalize and regulate daily fantasy in Nebraska have failed for various reasons to date.
Read more: Nebraska Fantasy Sports
Nevada (DFS Prohibited)
Daily fantasy operators exited the Nevada market in response to a 2015 statement issued by the Nevada Gaming Control Board explaining that fantasy contests are a form of gambling and must be licensed as such.
Read more: Nevada Fantasy Sports
New Hampshire
New Hampshire approved legislation in 2017 legalizing and regulating fantasy sports. Under the law, DFS operators must register with the New Hampshire Lottery Commission and follow a variety of consumer protection regulations. The Lottery Commission provides a list of registered fantasy operators here.
Read more: New Hampshire Fantasy Sports
New Jersey
The legality of daily fantasy was unclear in New Jersey until lawmakers passed legislation in 2017 exempting DFS from existing gaming laws and establishing regulatory oversight over the industry. Now, DFS operators are licensed and regulated by the Fantasy Sports Unit under the NJ Division of Consumer Affairs.
Read more: New Jersey Fantasy Sports
New Mexico
New Mexico law does not address fantasy sports, but most major operators accept customers from the state. Lawmakers introduced a bill to regulate fantasy sports in 2016, but the bill died well before it could become law.
Read more: New Mexico Fantasy Sports
New York
Lawmakers in New York passed legislation to legalize and regulate fantasy sports. The 2016 law requires fantasy sites to register with the New York State Gaming Commission and comply with regulations regarding advertising, fairness and security. A multi-year lawsuit put the legality of DFS in jeopardy even after the passage of the law, but the nation's biggest fantasy sites operate in New York today.
Read more: New York Fantasy Sports
North Carolina
Gaming laws in North Carolina do not address daily fantasy sports, but DFS operators are active in North Carolina and the state has not taken action against them to date. Lawmakers attempted to regulate fantasy sports in 2017 and again in 2019 but failed in both instances.
Read more: North Carolina Fantasy Sports
North Dakota
North Dakota law does not specifically mention daily fantasy sports and no attorney general has issued a formal legal opinion on the matter. Even so, all major DFS sites accept customers from North Dakota today.
Read more: North Dakota Fantasy Sports
Ohio
Ohio passed legislation in 2017 to legalize and regulate fantasy sports contests. The 2017 law put the Ohio Casino Control Commission in charge of regulating fantasy sports and issuing licenses to providers.
Read more: Ohio Fantasy Sports
Oklahoma
The legality of daily fantasy is uncertain Oklahoma as state law does not mention the issue. However, most major fantasy operators accept customers from Oklahoma and the state has declined to take action against those operators. An effort to legalize fantasy sports in 2016 was derailed by tribal gaming interests and the issue has not been taken up since.
Read more: Oklahoma Fantasy Sports
Oregon
Fantasy sports providers operate in a legal grey area in Oregon. State law does not provide a clear answer on the legality of DFS and the only attempt to pass legislation clarifying the issue failed in 2017 without becoming law. Nevertheless, numerous fantasy sites offer their services to Oregonians without issue.
Read more: Oregon Fantasy Sports
Pennsylvania
Fantasy sports sites operated in Pennsylvania for years without clear direction from state law, which at the time did not mention fantasy sports. That changed in 2017 when the legislature passed a bill legalizing DFS and putting the Pennsylvania Gaming Control Board in charge of overseeing the industry, issuing licenses and adopting regulations.
Read more: Pennsylvania Fantasy Sports
Rhode Island
Rhode Island takes no official stance on the legality of fantasy sports contests. Regulation of the industry hit a stalemate of sorts in 2016 when the Attorney General and the Rhode Island Lottery came to opposite conclusions regarding the legality of DFS. The AG opined at the time that such contests are not gambling and are therefore legal while the RI Lottery insisted DFS contests are illegal. Lawmakers have not taken up the issue since.
Read more: Rhode Island Fantasy Sports
South Carolina
Lawmakers in South Carolina have never taken up the issue of fantasy sports. State law does not deal with the issue, but all mainstream fantasy sites accept customers from South Carolina. When asked about the issue in 2015, the Attorney General's office expressed no interest in pursuing the matter one way or another.
Read more: South Carolina Fantasy Sports
South Dakota
Fantasy sports providers accept customers from South Dakota despite state law being unclear on the matter. In 2015, then-Attorney General Marty Jackley issued a statement announcing his office would not pursue charges against the various operators that served (and continue to serve) South Dakota residents. The state has taken no action against operators since and DFS remains alive and well in SD.
Read more: South Dakota Fantasy Sports
Tennessee
Tennessee lawmakers passed legislation in 2016 to legalize and regulate fantasy sports. The Fantasy Sports Act of 2016 requires operators to apply for licenses from the Division of Charitable Solicitations and Gaming prior to doing business in Tennessee.
Read more: Tennessee Fantasy Sports
Texas
Texas has long been a troublesome state for DFS operators. State law does not address the issue, but the Attorney General issued an opinion in 2016 stating that fantasy sports contests constitute illegal gambling in Texas. This caused FanDuel to exit the Texas market for two full years before returning in 2018. FanDuel, DraftKings and other DFS companies have operated openly in Texas since then and the state has declined to act against any of them to date.
Read more: Texas Fantasy Sports
Utah
Utah has never fully determined the legal status of daily fantasy sports. Even so, the nation's big-name DFS providers operate openly in Utah and the state has not asked them to cease and desist.
Read more: Utah Fantasy Sports
Vermont
Vermont settled the question of the legal status of daily fantasy sports in 2017 with the passage of legislation authorizing DFS and implementing regulations governing the industry. The legislation mirrored that of bills passed in other states by establishing a minimum age of 18 to participate, prohibiting athletes and officials from competing in contests that they could potentially affect and safekeeping customers' funds.
Read more: Vermont Fantasy Sports
Virginia
Virginia passed the Fantasy Contests Act in 2016 to formally legalize and regulate DFS providers in the Commonwealth. In addition to implementing standard consumer protection regulations, the Fantasy Contests Act requires DFS operators to register with the Office of Charitable and Regulatory Programs prior to offering fantasy contests in Virginia.
Read more: Virginia Fantasy Sports
Washington (DFS Prohibited)
Gaming laws in Washington treat daily fantasy sports as a form of unregulated gambling and therefore illegal. The WA Gambling Commission specifically names fantasy contests as never having been authorized in Washington. Past efforts to legalize DFS in Washington have failed to produce results, leaving Washington residents unable to participate in daily fantasy.
Read more: Washington Fantasy Sports
West Virginia
West Virginia does not regulate fantasy sports, but the state also considers DFS to be a contest of skill rather than gambling. As a result, fantasy sports are legal in WV by default. In 2016, the state Attorney General opined that WV law does not prohibit DFS.
Read more: West Virginia Fantasy Sports
Wisconsin
Wisconsin has never addressed the legality of daily fantasy sports. State law does not directly discuss the issue and lawmakers have been unable to pass legislation to regulate the activity. However, mainstream fantasy sites are active in Wisconsin and the state has never acted against them.
Read more: Wisconsin Fantasy Sports
Wyoming
Wyoming law is unclear on the legal status of fantasy sports. Lawmakers have introduced legislation numerous times to legalize and regulate the DFS industry, but those efforts have all failed to gain much traction. In the meantime, all big-name fantasy sports sites accept customers from Wyoming.
Read more: Wyoming Fantasy Sports
Daily Fantasy Reviews
The daily fantasy industry is largely dominated by FanDuel and DraftKings, the two titans of DFS, but these are far from the only choices for sports fans across the country. There are numerous daily fantasy sports sites to choose from today and the differences between DFS sites are significant in some cases.
Choosing the right daily fantasy sports app involves finding a site that is both safe and that fits your personal needs.
Players looking for massive guarantee contests with million-dollar prizes will be best served with one of the established mainstream operators while those looking for the closest alternative to sports betting will gravitate to an entirely different subset of DFS sites.
The following daily fantasy sports site reviews break it all down on a site-by-site basis. Our daily fantasy sports reviews are purposely neutral in tone but do discuss the pros and cons of every site in addition to explaining how each works.
Key Considerations in Our DFS Reviews
Below is a basic breakdown of the BettingUSA approach to reviewing fantasy sports sites and mobile apps. These are the key considerations BettingUSA makes when writing reviews and making recommendations.
The early days of daily fantasy were marked with dozens of competing sites that largely resembled one another in their approach to the business. Several years and many mergers later, the remaining mainstream fantasy companies offer a great deal of variety in how they work, the types of dfs contests offered and more.
While many fantasy sports operators still place an emphasis on "traditional" multi-player salary cap contests, an increasing number of DFS apps now specialize in certain types of games such as in-game predictions contests or snake-style drafts.
Understanding how each fantasy site works is critical to finding the best fit for your needs and play style.
FanDuel and DraftKings have the largest user bases, the greatest league selection and the largest cash prizes. It's always worth at least keeping an account open at one of the big sites because you'll always have a large selection of leagues and contests to choose from.
One of the primary advantages offered by big DFS sites apart from volume is the chance to win life-changing amounts of money.
For example, last year the two biggest sites each hosted multiple contests that awarded $1,000,000+ prizes to the grand champions. If you manage to pick the perfect team for a major contest, you can actually become a millionaire on the spot. That's an opportunity that simply isn't found at smaller sites.
Larger sites provide the largest potential reward for your dollar. The tournaments at major fantasy sites can attract thousands of entrants and potentially return five-figure payouts in tournaments with buyins under $20. Yes, it's harder to win in large tournaments but big sites also host smaller contests with limited numbers of entrants.
Smaller fantasy sites also have their advantages.
Here's something you might not know – federal legislation requires all prizes to be made known before the tournament begins. Furthermore, prizes must not be determined by the number of entrants in a contest. This means every single contest you compete in has a guaranteed prize pool.
The advantage here is that smaller sites sometimes host tournaments in which the total sum of buyins is less than the guaranteed prize pool. Poker players out there will recognize this as an "overlay." It means you're playing for a bigger prize than what the number of entrants can justify. This results in increased value for your dollar.
Major sports leagues are covered by all major fantasy betting sites. The NFL, MLB and NBA are covered almost universally. If your primary focus will be on one of the major professional North American leagues, you can play real money fantasy sports at any of the DFS sites listed and reviewed by BettingUSA.
Other leagues might require more looking around. For example, the PGA is covered by DraftKings but not by FanDuel. NASCAR, MMA and other leagues are sometimes covered by smaller sites trying to carve out their own little niche in the already-competitive daily fantasy market. You can check out any of our reviews to see which site covers which leagues or refer to the chart below.
Reputation is always something to consider when choosing which dfs sites to join. Although most daily fantasy sites are legitimate places to play, it never hurts to do a little research and see what you can dig up. The industry is not regulated, and no licenses are issued by any sort of official governing body.
Larger DFS sites are more likely to be financially stable than new DFS sites that are just getting started.
Check out our daily fantasy sports reviews to read up on what we think about all the major names in online fantasy. We don't recommend sites that we wouldn't play at with our own money.
Most states have since passed laws to formally legalize fantasy sports contests. However, some state laws could possibly be interpreted to apply to all forms of online wagering. Customers from the following states are not accepted by most DFS sites.
DFS Bonuses and Promotional Offers
Apart from massive advertising campaigns, one of the primary ways in which daily fantasy sports operators compete for your business is through the use of bonuses and promotions.
All the major dfs sites regularly offer deposit bonuses and free contest entries in return for customers signing up and funding a real money account.
Are Fantasy Bonuses a Good Deal?
Yes. Although all fantasy sports bonuses come with fine print, most are a good deal. Players get extra cash in return for doing something they probably would have done anyways. A deposit bonus just makes the deal a little sweeter for the new player.
If you have any intent on participating in real money fantasy sports, you might as well get a bonus while you're at it.
Free Entry to Daily Fantasy Leagues
Free entry promos let you participate in certain daily fantasy sports contests without paying the buy-in. Sometimes these are just small contests while other times you can join large tournaments with major prize pools.
It's quite common to see free entry tickets offered as an incentive for depositing. For example, DraftKings has offered all new customers a free contest entry as a thank you for making a deposit.
Most daily fantasy sites have some sort of rewards program designed to encourage player loyalty.
For example, FanDuel awards FanDuel Points (FDPs) every time you enter a game. These points add up over time and can be used to take advantage of other dfs promos or enter paid contests for free.
Welcome bonuses are far from the only types of promotions you'll encounter at daily fantasy apps.
Operators are always coming up with new promotions or other incentives to keep you as an active customer. Daily fantasy sports promos change frequently but you'll usually be notified by e-mail when new offers are launched.
Remember, it is important to read all the details and conditions before accepting an offer. Read the fine print and make sure the promotion offers value.
How Daily Fantasy Sports Work
Daily fantasy sports contests are a twist on traditional, season-long fantasy leagues. The biggest difference between the two is that daily fantasy contests only last for a day (or a week in some cases).
This allows players to join real money contests and get paid that same day.
Sports fans can give daily fantasy a try by visiting a website such as FanDuel.com or DraftKings.com for a list of upcoming contests. Most major sports leagues, including the NFL, NBA, MLB, NHL, NASCAR, and UFC are offered when in-season. Tennis, golf and college sports contests are also offered by the biggest fantasy sites.
Every fantasy contest covers a specific "slate" of games, usually games to be played on a single day or over the weekend. For example, a typical Sunday NFL slate covers all NFL games scheduled for this upcoming Sunday.
After joining a competition, entrants draft a team of athletes expected to play in that slate of games. Most DFS contests give players a fixed virtual salary and price each athlete according to his or her desirability. For example, a star quarterback will cost significantly more than a backup QB.
DFS players can pick anyone from around the league expected to play, but every athlete comes with a price and players must stay within the salary cap.
For example, imagine your virtual salary cap is $50,000. If you draft a high quality quarterback or running back for $9,000, you will inevitably have to give up strength in some other key position because your pick just took nearly 20% of your salary cap and you still have slots to fill.
After you have assembled your fantasy team, you're all set. Now, just wait for the games to play out and watch how the athletes on your team perform. You will rack up points as your players rack up stats in real life. Touchdown passes earn points for your quarterback, turnovers earn points for your defense and so on.
If your team collectively scores more points than the competition, you will be paid a real money payout.
Competitions can be set up in a variety of formats. You can go head-to-head against just one other person or you can join a tournament-style competition with up to 2,000 other people. Payouts will vary based on how the competition is set up. It might be winner-take-all in the case of head-to-head matchups or there might be prizes for the top performers in a bigger tournament-style event.
In any case, the goal is to get as many points as possible. You'll have to pick your team carefully because you're required to stay within the fantasy salary cap. That means you can't just pick all the all-stars and cruise to an easy win. You'll need to make the most of your salary to get a well-rounded team capable of racking up stats.
Getting Started
For anyone completely new to daily fantasy sports, this section details the basic step-by-step process for getting started.
1. Choose a fantasy site and sign up for an account
The most important part of getting started is choosing the right fantasy site. There are many to choose from, but only a handful stand above all the rest in terms of reputation, prize pools and user experience.
See our recommendations at the top of this page for a list of DFS sites that are safe, reputable and worthwhile.
Signing up for an account will require your name, address, e-mail, a username and a password.
Daily fantasy sites are required by law to verify the identity of every customer, which means you may be asked at some point to provide proof of your identity by submitting your SSN and a photo of your driver's license, passport or state-issued ID.
Note that this is normal and is required by law in most states.
2. Make your first deposit
After you sign up for an account and log in for the first time, you will likely be prompted to make a deposit. If not, you should see a "deposit now" button on the main home screen or by visiting your account settings.
Each fantasy sports site accepts a different range of deposit methods, but some of the most common include credit cards, debit cards, PayPal and electronic bank transfer. In most cases, deposits are credited to your account instantly and you'll be able to join your first contest immediately after depositing.
3. Join your first fantasy contest
You can join your first fantasy contest by logging in and browsing the lobby showing upcoming contests for the league of your choice. At most daily fantasy sports sites, selecting the name of any contest will bring up an informational screen showing key information such as the entry fee, top prize, and payout structure.
Select the contest of your choice and tap or click the "enter" button to pay your entry fee to begin your draft.
Each fantasy site and contest type has its own approach to the drafting process. Some contests may have you draft a full nine athletes while others may only have you pick six athletes.
Other contests involve "tiers" in which a single athlete from multiple skill tiers is picked with no salary considerations whatsoever.
Whether it's a standard salary cap game or a different dfs contest format, the goal in all fantasy contests is to build the most effective and efficient team possible.
After you have drafted your team and submitted your lineup, all that remains is to wait and watch the games play out. As your drafted players accumulate stats in their games, your fantasy team is awarded points. If you score more points than your opponents, you win the contest and collect the prize money.
All prizes are awarded automatically following the conclusion of the last game of the slate.
Are Fantasy Sports Sites Legal?
Yes. Daily fantasy is legal at the federal level and in most states. A handful of states with overly-broad gambling laws prohibit daily fantasy contests, but the majority of our readers have access to DFS sites.
A growing number of states are also moving to legalize traditional sports betting, but the daily fantasy industry had a head start thanks to a special exemption from the UIGEA. The lawmakers who wrote the UIGEA specifically listed fantasy sports as exempt from the law.
The legal situation wasn't always this cut and dry, though. When FanDuel and DraftKings were undergoing their first major growth phase they had to deal with significant uncertainty in nearly every state.
Major DFS sites consider their contests to be games of skill and entered most states under that assumption. Attorneys general in multiple states ordered FanDuel and DraftKings to cease operations, and this initiated a multi-front legal battle that had both sites fighting for their very existence.
DFS operators also initiated extensive state-level lobbying campaigns, hoping to shape the perception of lawmakers across the country. FanDuel and DraftKings went on a national advertising blitz, continued forging partnerships with professional sports teams, and undergoing multiple investment rounds.
These efforts were largely successful and fantasy sports sites were able to gain access to most states thanks to a combination of lawmakers passing DFS regulation and attorneys general in other states choosing not to intervene. Only a few states today have laws on the books that clearly prohibit daily fantasy sports.
Types of Fantasy Contests Explained
Fantasy sports sites have introduced quite a variety of contest types over the years that we can generally classify into two major categories: cash games and tournaments.
Tournaments: DFS Tournaments are fantasy contests that offer large payouts. Imagine playing in a large contest with thousands of players and a $50,000 payout for first place. That is the prototypical tournament-style contest.
These are very difficult games to win, but the rewards if you win can be significant. Tournaments require considerable patience and confidence as long stretches between notable wins are just a part of the game.
Payout structures in tournaments are top-heavy, which means you get the most for finishing in first place, a little less for finishing in second and so on down the line.
Since the goal is to finish in as high a place as possible, tournament players tend to build volatile but high-ceiling lineups in a sort of go big or go home approach. You'll need to take some risks when it comes to building lineups for tournaments.
Big tournaments frequently accept multiple entries per user, which means you can enter a variety of different lineups in an effort to find one that gets the job done. Of course, your opponents can do the same, and this means you'll be facing stiff competition from an endless variation of lineups.
GPPs: The term GPP refers to guaranteed prize pool fantasy tournaments. Technically all DFS contests are guaranteed prize pool events, but generally, the term "Gpp" at fantasy sites refers to large tournaments with big prize pools.
Freerolls: Fantasy freerolls have no entry fee but offer a real-money payout to the winners – often used as an incentive for new customers to sign up or as a part of other promotional activities for existing customers.
Satellites: Satellite contests award entry to a larger tournament in lieu of a cash payout. For example, bankroll limitations might have you enter a $5 DFS satellite for a shot at winning entry to a $100 tournament that would otherwise have been too expensive to buy in directly.
Tournaments: Some DFS sites use the term "tournament" to specifically refer to contests with 3-100 players. It tends to work that the biggest contests with the biggest prizes are called GPPs while smaller tournaments are just called tournaments.
Beginners Only: DFS sites are required by law in some states to offer beginners only tournaments, which are only open to players who do not have much experience. For example, DraftKings hosts beginners only games open to players who have played in 50 or fewer contests.
Steps: Steps are a series of small fantasy sports tournaments with buy-ins that increase as you move up levels. Each step contest on the way up awards entry to the next level up until you get to the final step and play for a larger cash prize. You may enter directly at any level or start from the bottom and work your way up.
Cash game contests at DFS sites are much easier to win and offer smaller payouts. Rather than looking to score a massive win, fantasy sports cash game players are looking to win smaller payouts more frequently.
Head-to-head contests and 50/50s are examples of DFS cash games. In each, you only need to outperform a limited number of people to guarantee a fixed payout. For example, imagine a 50/50 game in which 100 people enter. In this type of contest, you only need to place in the top 50% of the field to earn a payout equal to double your entry fee.
Payout structures in fantasy cash games are flat, which means it doesn't matter if you finish in first place or just barely squeak by to finish in the top half of the field. All that matters is you beat enough players to earn a payout. As such, players tend to draft lineups that are safe – the goal isn't to finish in first place; it is to draft a lineup with the best chance possible of performing just well enough to earn a payout. There is no need to make risky plays in cash games.
Types of Fantasy Sports Cash Game Contests
Head-to-Head: Play against a single opponent for a winner-take-all prize pool. You either win the contest and double your money (minus a little commission taken by the fantasy site) or finish in second place and lose your buyin.
50/50s: The goal in fifty-fifty and double-up dfs contests is to place in the top 50% of the field. If 100 people enter, 50 people win double their money (minus commission) and 50 people go home empty-handed.
Multipliers: Multipliers are based on the 50/50 model but offer payouts to a smaller portion of the field. For example, triple-ups offer a 3x payout to the top 33% of the field while quadruple-ups offer a 4x payout to the top 25% of the field.
All the above types of contests can also vary in how your lineup is constructed.
Salary Cap: Most online fantasy games use the salary cap model for lineups. That is, you're given a set amount of money to spend on players and then use that money to build the best team possible. In a salary cap game, drafting an athlete does not remove him from the pool for everyone else; all athletes are available to all contestants.
Snake Draft: Snake drafts have been used in real-world fantasy leagues for years. In a snake draft, athletes who are drafted become unavailable to everyone else. The snake draft format keeps things fair by reversing the order of picks each round. This means the person who picks first in the 1st round will pick last in the 2nd round while the person who picked last in the 1st round will pick first in the 2nd
Auction Draft: An auction draft works sort of like a snake draft, but rather than simply drafting an athlete when it is your turn, you nominate an athlete. The nominated athlete then goes on auction as you and the other GMs all bid on him. The highest bidder gets the athlete. This is a very strategic form of drafting because you have a limited salary and must choose very carefully not only who you bid on, but also who you nominate.
Pick 'Em: This term is not very well-defined, and you'll find fantasy sites use it to describe all sorts of contest types. One type of pick 'em contest introduced by DraftKings eliminates the salary cap altogether and instead presents you with a group of players for each position until you have filled out an entire roster.
Daily Fantasy vs. Traditional Sports Betting
The legalization of sports betting across the United States beginning in 2018 is giving a growing number of fans the ability to choose between daily fantasy and legal sportsbooks. Some are drawn to the daily fantasy format, while others prefer making sports bets. Some customers enjoy both.
There is a crossover appeal between daily fantasy sports and sports betting for obvious reasons. Both appeal to sports fans and require knowledge of the game, and skill plays a large role in your results. In both, highly-skilled players can potentially generate a long-term profit.
There are also some major differences that make each a unique experience. Some of those differences are obvious, others not so much. Let's take a look at some of the ways the two are similar and some of the ways in which they differ.
Different: The Big Picture vs. Specific Outcomes
Daily fantasy tends to take a bigger picture approach. You're not just betting on the outcome of a single game or how many points a single player will score in a game; you are going to be building a team of players from around the league – many of whom will be competing in different games.
Building a daily fantasy lineup means you'll want to consider a variety of players, who they'll be playing against, how much each player will cost to draft, depending on how strategic you want to get.
Sports betting also requires a wide knowledge base, but individual wagers are much more specific in nature: Will the Broncos win tomorrow? How many points will be scored in tonight's NBA game?
It takes just as much skill to do well in sports betting overall, but each individual bet deals with a much narrower focus compared to drafting a full lineup.
Similar: You Compete Against Other People
Daily fantasy sports and traditional sports betting both put you in competition against other people. People often say sports betting is played against the house, which although true to an extent, does not take into account all the other bettors out there who are also researching their wagers, placing bets and impacting the lines.
On the other hand, the competition is definitely much more in your face when it comes to daily fantasy. You'll actually see and compete in games with other people in a fantasy contest. Sports betting is a much more solo type of activity.
Different: Daily Fantasy is Legal in More States
Sports betting is quickly catching up to daily fantasy in terms of where it's legal, but DFS still has the win in this regard. We always urge readers to stay away from offshore betting sites, but even if you ignore that advice, you will still find it quite inconvenient making deposits and getting paid. Daily fantasy is the more convenient form of sports gaming in most states.
Similar: Skilled Players Can Generate a Consistent Profit
Sufficiently skilled players can profit long term in both DFS and sports betting, but it's extremely difficult and only a small percentage of players are able to achieve regular success.
Different: Sports Betting is Easier for the Casual Sports Fan
The vast majority of sports bettors and fantasy players are what we call casual players, who play for entertainment. They like to win, but don't take it very seriously and often just draft a slate of their favorite players. For these casual sports fans, regular sports betting is a more convenient way to get action. There is a much lower time investment when it comes to researching a single wager as opposed to drafting an entire lineup.