Connecticut is home to two large tribal casinos and permits a few specific forms of online betting. The gaming laws of the state make it clear that wagering over the internet is not permitted unless expressly authorized by the state. This leaves residents with two options for betting online: parimutuel wagering on horses/greyhounds and real money fantasy sports.
When we originally published this page more than four years ago, there was little reason to believe Connecticut would be open to any expansion of gambling to the internet. Things have changed significantly in the interim and now Connecticut can be considered an early adopter in some ways.
Connecticut still has not legalized online gambling, but lawmakers have enacted legislation for sports betting while Foxwoods Resort Casino has expressed strong support for online gambling. Although nothing is guaranteed at this point, Connecticut looks like a strong contender to be one of the next few states to legalize sports betting, online gambling or both.
Best Connecticut Betting Sites
Fantasy Sports:
Rank
Betting Site
Bonus
Rating
Visit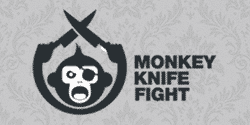 Horse and Greyhound Betting:
Sports Betting in Connecticut
Sports betting is currently illegal in Connecticut, but lawmakers successfully passed a bill in 2017 that tasks the Commissioner of Consumer Protection with adopting new regulations if federal and state laws are ever changed to permit sports betting in Connecticut. This first piece of legislation did not legalize sports betting all by itself, but it did set the stage for later efforts.
Lawmakers revisited the issue in 2018 and signaled their intent to introduce legislation that would formally legalize sports wagering following the Supreme Court decision in the New Jersey sports betting case. That bill is still under consideration as of this writing, but it looks likely to pass at this point with lawmakers mostly on board and local casinos supportive of the idea.
One other clue regarding lawmakers' intentions to legalize sports betting is their willingness to educate themselves on the issue. During a hearing held in 2018, lawmakers met with professional sports leagues representatives and asked certain types of questions that they would only know to ask if they were clued in on sports betting.
For example, politicians present at the hearing showed extreme skepticism regarding the integrity fee being requested by the professional sports leagues. The way the leagues have been describing the integrity fee lately would lead someone not as informed to believe the integrity fee was a minor thing. The only way Connecticut's representatives would understand the true impact of the integrity fee is if they've been paying close attention to the issue.
Governor Dannel Malloy again signaled his support of sports betting on the same day the Supreme Court ruled the federal sports betting ban unconstitutional. Shortly after the decision, Gov. Malloy and the Speak of the House both said they support holding a special session to take another look at sports betting. His exact words were that he is "prepared to call the General Assembly into special session to consider legalizing sports betting in Connecticut."
Legal Internet Gambling in CT
Horse racing betting and daily fantasy sports apps are both legal in Connecticut. You may visit any of the following websites today to sign up for an account and play with real money. These sites are all based in the United States and have the proper licensing and authorization to do business in Connecticut.
Horse Racing Sites
BetAmerica.com
TwinSpires.com
Fantasy Sports Sites
FanDuel.com
DraftKings.com
Lawmakers did attempt to pass a bill legalizing online lottery ticket sales, but that measure died in 2017 after the committee to which the bill was submitted declined to hold a vote that would have passed it on to the general assembly. That lottery bill was the only recent attempt to bring online gaming of any form of Connecticut in recent years and now that it's dead, there is little to look forward to.
However, consider Connecticut to be a "dark horse" for online gambling legislation in the near future due to increased competition for gambling dollars popping up in surrounding states and the ease with which lawmakers could negotiate with the state's two tribal casinos in bringing legislation to the table.
Daily Fantasy Sports Legalized in Connecticut
Connecticut Governor Dannel Malloy signed off on a budget in 2017 that included provisions to legalize and regulate daily fantasy sports. The massive budget covered dozens of issues, but Section 649 here (full text here) specifically addressed the issue of fantasy sports in Connecticut.
In short, the bill gives the Commissioner of Consumer Protection authority to issue regulations and oversee the licensing of DFS sites in Connecticut. All DFS sites that operate in Connecticut are now required to apply for a license and adhere to regulations designed to keep the games fair and protect players' funds.
The Commissioner of Consumer Protection is ordered to issue regulations that achieve the following objectives:
To ensure a minimum age of 18 for all participants
To require sites to take measures to protect players' funds
To enforce truth in advertising standards over the industry
To ensure the integrity of DFS contests
To address potential issues of problem gambling and compulsive behavior
DFS operators must pay a $15,000 initial registration fee and then $15,000 each year thereafter. However, these fees are reduced if they exceed 10% of an operator's annual revenue. In that case, the licensing fee is reduced to 10% of that operator's revenues. DFS operators are also subject to a 10.5% tax.
The budget was signed into law by the Governor on October 31st, 2017, but the daily fantasy provision has one more hurdle to jump before it too becomes the law of the land. The entire section pertaining to fantasy sports may only go into effect after the state reaches agreements with local gaming tribes to ensure the legalization of DFS contests does not violate pacts the state has in place with those tribes.
Connecticut's agreement with the Mashantucket Pequot tribe (operators of the Foxwoods casino) and Mohegan tribe (operators of the Mohegan Sun) states that both tribes have exclusive rights to offer video slots and other forms of commercial gaming in the state. In return, the tribes return 25% of slots revenue back to the state.
The state receives significant income from these agreements and is unwilling to put those agreements at risk just for fantasy sports. Thus, the law itself states that the DFS regulations only take effect if and when the state can reach an agreement with the tribes to exempt daily fantasy sports from the scope of those agreements.
Connecticut Horse Racing Betting
There are no live horse racing tracks operating in Connecticut today, but racing betting is legal at authorized off-track betting locations (OTBs) and racing betting sites.
Online Racing Betting in CT
Connecticut authorized advance deposit wagering (ADW) in 2012 when it gave the OK to Sportech LLC to operate online betting. Sportech LLC offers online betting through MyWinners.com.
Sportech LLC insists MyWinners.com is the only licensed racing betting site in Connecticut, but out-of-state operators such as BetAmerica, TwinSpires and TVG continue to accept customers nonetheless.
Connecticut legalized off-track betting in 1976 and originally granted the Division of Special Revenue a monopoly over OTB wagering. The OTB business was privatized and sold to Autotoe Enterprises in 1993. Sportech Venues purchased the business from Autotote in 2010 and now runs all OTBs in Connecticut under the "Winners" brand.
There are now 15 Winners OTB locations in Connecticut:
Winners Bradley: 11 Schoephoester Road, Windsor Locks, CT 06096
Winners East Haven: 65 Frontage Road, East Haven, CT 06512
Winners New Britain: 160 East Main Street, New Britain, CT 06051
Winners Hartford: 121 Brainard Road, Hartford, CT 06114
Winners Manchester: 103 Tolland Turnpike, Manchester, CT 06042
Winners Milford: 89 Roses Mill Road, Milford, CT 06460
Winners New London: 24 Eugene O'Neill Drive, New London, CT 06320
Winners Norwalk: 24 Burnell Boulevard, Norwalk, CT 06800
Winners Putnam: 146 Park Road, Putnam, CT 06260
Winners Shoreline Star: 255 Kossuth Street, Bridgeport, CT 06608
Winners Sports Haven: 600 Long Wharf Drive, New Haven, CT 06511
Winners Stamford: 268 Atlantic Street, Stamford, CT 06901
Winners Torrington: 141 Water Street, Torrington, CT 06790
Winners Waterbury: 155 Thomaston Avenue, Waterbury, CT 06710
Winners Windham: 157 Boston Post Road, Windham, CT 06280
CT Greyhound Racing
No greyhound tracks operate in Connecticut at this time. Plainfield Greyhound Park was the first to launch in 1976 and was followed by Shoreline Star Greyhound Park in 1995. Declining attendance and revenue led to the closure of Plainfield Greyhound Park in 2005 and Shoreline Star Greyhound Park the following year.
Multiple bills have been introduced to formally prohibit greyhound racing in Connecticut since then, but none have made it through the legislative process. However, a lack of authorized greyhound tracks has effectively prohibited greyhound racing in Connecticut.
CT Gaming Laws
Connecticut's gaming laws clearly outlaw any form of gambling not authorized within the state. There are two statutes in particular that explain how the state defines gambling and the penalties for engaging in unregulated gambling.
Section 53-278a defines gambling and professional gambling with the following text:
(2) "Gambling" means risking any money, credit, deposit or other thing of value for gain contingent in whole or in part upon lot, chance or the operation of a gambling device, including the playing of a casino gambling game such as blackjack, poker, craps, roulette or a slot machine, but does not include: Legal contests of skill, speed, strength or endurance in which awards are made only to entrants or the owners of entries…
(3) "Professional gambling" means accepting or offering to accept, for profit, money, credits, deposits or other things of value risked in gambling, or any claim thereon or interest therein. Without limiting the generality of this definition, the following shall be included: Pool-selling and bookmaking; maintaining slot machines, one-ball machines or variants thereof, pinball machines, which award anything other than an immediate and unrecorded right of replay, roulette wheels, dice tables, or money or merchandise pushcards, punchboards, jars or spindles, in any place accessible to the public; and except as provided in sections 7-169 to 7-186, inclusive, conducting lotteries, gift enterprises, disposal or sale of property by lottery or hazard or policy or numbers games, or selling chances therein; and the following shall be presumed to be included: Conducting any banking game played with cards, dice or counters, or accepting any fixed share of the stakes therein;
From there, we can see that Connecticut has a pretty broad interpretation of what it considers gambling. Traditional casino games, sports betting and poker are all included. Section 53-278b explains the penalties for engaging in gambling as a player and as a business operator:
(a) Any person who engages in gambling, or solicits or induces another to engage in gambling, or is present when another person or persons are engaged in gambling, shall be guilty of a class B misdemeanor; provided natural persons shall be exempt from prosecution and punishment under this subsection for any game, wager or transaction which is incidental to a bona fide social relationship, is participated in by natural persons only and in which no person is participating, directly or indirectly, in professional gambling.
(b) Any person who engages in professional gambling shall be guilty of a class A misdemeanor.
What this all means is if you're caught playing unlicensed gambling games in Connecticut, you will face a Class B misdemeanor charge which includes a punishment of up to 6 months in jail and a fine of up to $1,000. If you get caught running your own underground games, you can be hit with a Class A misdemeanor which is good for up to a year in jail and a fine of up to $2,000.
The state does make an exception for social poker games. If you and a couple friends decide to get together and play poker for real money and the house does not earn a profit, it's legal. The important thing is you have a "bona fide" social relationship with the other players outside of poker.
The CT government website has a nice summary of the legal situation here.
What does this all mean for online betting?
On one hand, the law makes no mention of the internet so one could argue these laws don't apply. There are serious questions of where the gambling actually takes place. Does a hand of online blackjack occur at the player's house or on the computer servers of offshore casino sites? The question has never been brought up in Connecticut court.
On the other hand, it's not difficult to see how the above definitions of gambling could be applied to online betting. You're located in the state and are placing real money wagers on games not specifically authorized. Under that interpretation, someone could presumably be charged for the act of placing bets over the internet.
It doesn't make much difference at this time. To date, not a single person has ever been charged for online gambling in Connecticut. Plenty of people play at overseas poker sites and casinos every day and there has never once been a case where a citizen was prosecuted for doing so.