Connecticut is home to two large tribal casinos and permits a few specific forms of online betting. Connecticut gambling laws make it clear that wagering over the internet is not permitted unless expressly authorized by the state.
This leaves CT residents with two options for betting online today: parimutuel wagering on horses and greyhounds, and daily fantasy sports.
Mobile sports betting is also a topic of discussion among lawmakers, tribal casino operators and other stakeholders today. Connecticut has not yet moved to fully implement online gambling, but lawmakers have enacted legislation for sports betting while the state's tribal casino operators have expressed support for legal in-person and online betting.
At issue today is what form online betting should take. As we will discuss in more detail below, the biggest holdup at present is whether or not tribal casino operators should be given exclusivity over sports betting.
Best Connecticut Betting Sites
Fantasy Sports:
Rank
Betting Site
Bonus
Rating
Visit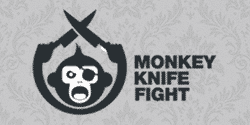 Horse and Greyhound Betting:
Connecticut Sports Betting
Connecticut has been flirting with the idea of legalizing sport betting since 2017 but has not yet managed to get anything past the finish line.
Lawmakers first touched on the issue with the passage of HB 6948 in 2017 that tasked the Commissioner of Consumer Protection with adopting regulations to govern sports betting is federal and state law ever changes to permit sports betting in Connecticut.
The relevant portion of the bill reads:
The Commissioner of Consumer Protection shall adopt regulations, in accordance with the provisions of chapter 54 of the general statutes, to regulate wagering on sporting events to the extent permitted by state and federal law.
The Supreme Court handled the federal aspect in 2018 when it ruled the Professional and Amateur Sports Protection Act (PASPA) unconstitutional. Now, it is up to Connecticut to figure out how to proceed with legal sports betting.
Daily Fantasy Sports in Connecticut
Daily fantasy sports sites operate in Connecticut, but legislation to formally legalize and regulate the industry failed to take effect due to concerns that legalization would interfere with state-tribal gaming compacts that give the tribes exclusivity over all forms of gaming in the state.
Former Governor Dannel Malloy signed off on a budget in 2017 that included provisions to legalize and regulate daily fantasy sports. The provisions pertaining to DFS called for fantasy games to be exempted from the state's definition of gambling, DFS operators to pay a $15,000 licensing fee, established a 10.5% tax rate on operators and ordered the Commissioner of Consumer Protection to adopt regulations to ensure the integrity of DFS contests.
The portion of the budget dealing with fantasy sports was written to only take effect following amendments to state gaming compacts with the Mashantucket Pequot Tribe and Mohegan Tribe to ensure that the regulation of DFS does not compromise the large exclusivity payments the tribes remit to Connecticut each year.
The gaming compacts were never amended and the DFS regulations never took effect. Major DFS operators still offer their services in Connecticut but do so on unclear legal footing. To date, the state has declined to take action against DFS providers in CT.
Connecticut Horse Racing Betting
There are no live horse racing tracks operating in Connecticut today, but horse racing betting is legal at authorized off-track betting locations (OTBs) and via ADW's in the form of horse racing betting sites and mobile apps.
CT Greyhound Racing
No greyhound tracks operate in Connecticut at this time. Plainfield Greyhound Park was the first to launch in 1976 and was followed by Shoreline Star Greyhound Park in 1995. Declining attendance and revenue led to the closure of Plainfield Greyhound Park in 2005 and Shoreline Star Greyhound Park the following year.
Multiple bills have been introduced to formally prohibit greyhound racing in Connecticut since then, but none have made it through the legislative process. However, a lack of authorized greyhound tracks has effectively prohibited greyhound racing in Connecticut.
Legal Online Gambling in Connecticut
Online gambling is not yet legal in Connecticut, but lawmakers and tribal casinos support the idea, in theory. As is the case with sports betting, the legalization of online gambling is dependent on the tribes, lawmakers and other stakeholders finding an agreement that satisfies all interested parties.
Two bills dealing primarily with sports betting introduced in 2020 also included provisions to authorize online gambling. However, negotiations over online gambling remain sidelined due to tribal insistence that they retain exclusivity over all sports betting and gambling in the state.
Even so, there is clearly demand for online gambling in Connecticut. In April 2020, for example, the Southeastern Connecticut Council of Governments (SCCOG) asked Governor Ned Lamont to issue an executive order authorizing the Mashantucket Pequot and Mohegan tribes to offer online gambling in order to offset heavy losses sustained due to the COVID-19 outbreak that resulted in the closures of Foxwoods and Mohegan Sun.
Governor Lamont rejected the request out of concern that it would be unwise to take such drastic action without legislative approval and that serious considerations should be taken before authorizing online gambling during a time when residents are stuck inside their homes and financially stressed.
In part, the leader read:
"While I very much share the concerns you express about the financial distress the pandemic is causing our Tribal partners, I must decline your specific request. Authorizing online gaming and enabling consumers to more easily access gambling is a significant policy decision that has not yet been embraced or acted upon by our legislature. Doing so at a time when so many Connecticut residents are in financial distress would be a particularly significant policy decision to make without legislative approval."
The odds of legal online gambling coming to Connecticut sooner or later do look favorable, but current disagreements over exclusivity remain a significant roadblock over the medium term.
CT Gambling Laws
Connecticut's gaming laws clearly outlaw any form of gambling not authorized within the state. There are two statutes in particular that explain how the state defines gambling and the penalties for engaging in unregulated gambling.
Section 53-278a defines gambling and professional gambling with the following text:
(2) "Gambling" means risking any money, credit, deposit or other thing of value for gain contingent in whole or in part upon lot, chance or the operation of a gambling device, including the playing of a casino gambling game such as blackjack, poker, craps, roulette or a slot machine, but does not include: Legal contests of skill, speed, strength or endurance in which awards are made only to entrants or the owners of entries…

(3) "Professional gambling" means accepting or offering to accept, for profit, money, credits, deposits or other things of value risked in gambling, or any claim thereon or interest therein. Without limiting the generality of this definition, the following shall be included: Pool-selling and bookmaking; maintaining slot machines, one-ball machines or variants thereof, pinball machines, which award anything other than an immediate and unrecorded right of replay, roulette wheels, dice tables, or money or merchandise pushcards, punchboards, jars or spindles, in any place accessible to the public; and except as provided in sections 7-169 to 7-186, inclusive, conducting lotteries, gift enterprises, disposal or sale of property by lottery or hazard or policy or numbers games, or selling chances therein; and the following shall be presumed to be included: Conducting any banking game played with cards, dice or counters, or accepting any fixed share of the stakes therein;
From there, we can see that Connecticut has a pretty broad interpretation of what it considers gambling. Traditional casino games, sports betting and poker are all included. Section 53-278b explains the penalties for engaging in gambling as a player and as a business operator:
(a) Any person who engages in gambling, or solicits or induces another to engage in gambling, or is present when another person or persons are engaged in gambling, shall be guilty of a class B misdemeanor; provided natural persons shall be exempt from prosecution and punishment under this subsection for any game, wager or transaction which is incidental to a bona fide social relationship, is participated in by natural persons only and in which no person is participating, directly or indirectly, in professional gambling.

(b) Any person who engages in professional gambling shall be guilty of a class A misdemeanor.
What this all means is if you're caught playing unlicensed gambling games in Connecticut, you will face a Class B misdemeanor charge which includes a punishment of up to 6 months in jail and a fine of up to $1,000. If you get caught running your own underground games, you can be hit with a Class A misdemeanor which is good for up to a year in jail and a fine of up to $2,000.
The state does make an exception for social poker games. If you and a couple friends decide to get together and play poker for real money and the house does not earn a profit, it's legal. The important thing is you have a "bona fide" social relationship with the other players outside of poker.
The CT government website has a nice summary of the legal situation here.