Oklahoma is home to a large gaming industry that includes roughly 120 tribal casinos, three horse racing tracks, legal online racing betting and daily fantasy sports.
In-person sports betting was technically legalized in 2020 through renegotiated gaming compacts with two tribes, but legal questions surrounding the move are likely to delay implementation.
33 tribes have entered compacts with the state to offer land-based gambling on tribal land. Indian casinos in Oklahoma may offer slot machines, video poker, table games and slot machines but not sports betting. Tribes hold considerable sway with gambling officials in the state so it is likely that any future expansion of internet wagering will involve the tribes in one way or another.
One tribe has already attempted to bring online poker and casino games to Oklahoma but their effort eventually came to a halt in 2014 due to federal intervention and tribal politics. You can read more about that effort in the online poker section below. As it stands now, there are no plans to expand online gaming in the near future. At least one tribe has already shown an internet in internet betting so there is some hope.
Safe Oklahoma Betting Sites
Fantasy Sports:
Horse and Greyhound Betting:
Rank
Betting Site
Bonus
Rating
Visit
Games of Skill:
Rank
Betting Site
Bonus
Rating
Visit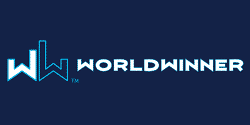 What's Legal in Oklahoma Right Now
Some forms of internet betting are legal at the federal level and require no further permission from individual states to exist. The only states in which the above betting sites are prohibited are states that have more restrictive gaming laws than what the federal government allows. Oklahoma takes a fairly open approach to gaming in general so each of these sites is completely legal.
In fact, every site mentioned anywhere on this page is legal under both federal and OK state laws. Horse racing has an exemption from all federal anti-gambling legislation while fantasy betting and games of skill are all defined as NOT gambling. Thus, every site you see listed here is either subject to an exemption or does not fall under the purview of gambling laws whatsoever.
Sports Betting in Oklahoma
Sports betting was legalized to a limited degree in Oklahoma through new gaming compacts negotiated between tribal gaming operators and the state in 2020. The scope of OK sports betting under these compacts is limited to in-person sportsbooks at casinos controlled by the Otoe-Missouria Tribe and the Comanche Nation.
Governor Stitt said at the time that no further legislative action is needed to legalize sports betting in Oklahoma, but the Oklahoma Indian Gaming Association disagrees. In a statement responding to the development, OIGA Chairman Matthew Morgan said this:
We respect the sovereignty of each Tribe to take what actions it believes it must on behalf of its citizens.

All the same, Governor Stitt does not have the authority to do what he claims to have done today. Without the engagement of the Oklahoma Legislature, he has entered agreements based on a claim of unilateral State authority to legalize sportsbook, to revamp the Oklahoma Lottery, and to authorize new gaming facilities in Norman and Stillwater, among other places. That's simply not the law.

I expect Tribal and State officials are now reviewing the documents he released today and trying to understand what exactly it is Governor Stitt is trying to do. But at the end of the day, I suspect his actions have not helped matters for anyone.
With the governor sidestepping the legislature on a key gaming issue and bypassing the OIGA, the OK sports betting effort is likely to face legal challenges before the first sportsbooks can be constructed.
Previous OK Sports Betting Efforts
House Bill 3375 was introduced in February of 2018 and sought to legalize sports betting at tribal casinos. What made this bill unique among the many sports betting bills that were proposed in 2017 and 2018 is that it did not call for traditional sports betting; HB 3375 called for pools betting.
Under HB 3375, casino visitors would not be placing sports bets against the house like they would at a traditional Las Vegas sportsbook. Instead, patrons' wagers would be pooled together and all payouts would come from that pool, minus a little hold-back for the casino in a model similar to parimutuel horse wagering.
According to Tulsa World, the bill may have generated $28 million a year in new tax revenues had it passed.
Oklahoma Horse Racing Betting
Oklahoma authorized horse racing betting via public referendum in 1982. After a successful ballot initiative, lawmakers created the Oklahoma Horse Racing Commission (see website here) to regulate horse racing and parimutuel wagering across the state.
State law permits horse racing betting in-person at each of three racetracks and seven off-track betting locations (OTBs). Oklahoma does not regulate online racing betting, but most major mobile racing betting providers are active in the state.
Oklahoma Racetracks
Thoroughbred and quarter horse racing
Simulcast wagering
One Remington Place
Oklahoma City, OK 73111
Thoroughbred and quarter horse racing
Simulcast wagering
20900 South 4200 Road
Claremore, OK 7409
Quarter horse, Appaloosa and Paint horse racing
Simulcast wagering
4145 East 21st Street
Tulsa, OK 74114
Off-Track Betting Locations
Six casinos and one café offer off-track betting on races held across the country.
Simulcast wagering seven days a week
900 W Memorial Rd
Oklahoma City, OK 73114
Simulcast wagering Wed-Sun each week
1544 State Highway 9
Norman, OK 73072
Simulcast wagering with 18 viewing stations and 12 TVs
2457 Highway 62 Service Road
Newcastle, OK 73065
Simulcast wagering 7 days a week from 11AM to 9 PM
5640 La Cann Road
Newkirk, OK 74647
Simulcast wagering 7 days a week
777 Casino Avenue
Thackerville, OK 73459
Simulcast wagering 7 days a week
4216 South Highway 69/75
Durant, OK 74701
Open Wed-Sun starting at 11 AM
24/7 wagering available via six self-service terminals
3400 Choctaw Road
Pocola, OK 74902
Oklahoma Fantasy Sports
Oklahoma law does not specifically address fantasy sports and the major DFS sites operate openly across the state. There was a push for legislation at one point in 2016, but state gaming tribes came out strongly opposed to the bill and later took credit for derailing the effort.
Tribal groups in Oklahoma came out against the bill on the basis that it excluded the tribes from any potential revenue, which they argue breaks revenue-sharing compacts the state holds with the tribes. In certain states, the state government has agreed not to pursue gambling expansion without also dealing in the tribes for a piece of the action. Although one could argue daily fantasy sports is not a form of gambling by the traditional definition, some tribes argue otherwise.
Since then, there have been no other notable efforts to address daily fantasy sports via regulation. Fantasy sites continue to operate in Oklahoma under the current status quo.
Online Poker and Internet Casinos
Online poker and gambling haven't officially come to Oklahoma yet but it isn't for a lack of effort. In 2013, the Cheyenne and Arapaho Tribes came to an agreement with OK Governor Mary Fallin to host online poker games for state residents and overseas internet users. The tribe invested nearly $9.5 million in PokerTribes.com and set up a website that promised to host real money poker and casino games very soon.
The US Department of the Interior stepped in later that year and put an end to the deal. Their argument was that state lawmakers had no authority to sanction such an agreement. Cheyenne and Arapaho sued to have the Department of Interior back off, but that lawsuit was dropped later after a shift in tribal politics brought a new tribe governor into power in 2014. Eddie Hamilton changed key gambling personnel and ordered the lawsuit to be dropped.
PokerTribes.com folded amid the legal troubles and infighting, and has not been seen since. As of the time of this writing, the website is offline.
Apart from that, there have been no other notable efforts to bring internet poker or online casinos to the state. This means for the time being internet poker is prohibited in Oklahoma. State gaming laws make it illegal to participate in poker anywhere outside of an Indian casino so presumably one could be charged with a misdemeanor for playing at unregulated betting sites. However, nobody has ever been prosecuted for playing online games in OK.
What you see in the previous section are the only forms of legal online wagering in Oklahoma. Other websites frequently list certain poker sites as "legal" in the state but this is not true. State gaming laws are not used to target players, but poker sites, casinos and sportsbooks that accept residents from OK most definitely do break the law and are always hosted overseas.
Oklahoma Gambling Law
All legal land-based gambling in Oklahoma is hosted on tribal lands under compacts between the state and 33 tribes. The tribes mostly self-regulate but Oklahoma does have a Gaming Compliance Unit responsible for carrying out the state's oversight responsibilities under each compact.
Oklahoma law allows tribes to offer all major forms of gambling apart from sports betting. Different tribes have different licenses for casinos of various sizes. Smaller casinos tend to consist of a few gaming machines while large resort-style casinos offer everything from slots to table games to poker.
Gambling outside of licensed casinos is heavily regulated. Oklahoma does not have an exemption for private games between friends, so it is possible that if you and your buddies were caught playing poker for money around the kitchen table that you would all be arrested. You can take some comfort knowing that state authorities tend to focus on larger organized games.
§21-942 of the State Statutes (RTF link here: Page 253) make it a crime to bet on or play any gambling game not authorized by the state:
Any person who bets or plays at any of said prohibited games, or who shall bet or play at any games whatsoever, for money, property, checks, credits or other representatives of value with cards, dice or any other device which may be adapted to or used in playing any game of chance or in which chance is a material element, shall be guilty of a misdemeanor, and upon conviction thereof shall be punished by a fine of not less than Twenty-five Dollars ($25.00), nor more than One Hundred Dollars ($100.00), or by imprisonment in the county jail for a term of not less than one (1) day, nor more than thirty (30) days, or by both such fine and imprisonment.
Overall, this isn't too harsh. You obviously wouldn't want to catch a misdemeanor just for gambling but it's better than what some states have. The laws are significantly harsher for anyone who operates or profits from a gambling game, with sentences of up to 10 years in prison upon conviction.
§21-941 has this to say on the subject:
Except as provided in the Oklahoma Charity Games Act, every person who opens, or causes to be opened, or who conducts, whether for hire or not, or carries on either poker, roulette, craps or any banking or percentage, or any gambling game played with dice, cards or any device, for money, checks, credits, or any representatives of value, or who either as owner or employee, whether for hire or not, deals for those engaged in any such game, shall be guilty of a felony, and upon conviction thereof, shall be punished by a fine of not less than Five Hundred Dollars ($500.00), nor more than Two Thousand Dollars ($2,000.00), and by imprisonment in the State Penitentiary for a term of not less than one (1) year nor more than ten (10) years.
These are some very harsh penalties for anyone involved in an unlicensed gambling operation in any way. Even the hired dealers for an underground poker game would be looking at a minimum of a year in prison. It would be very wise to speak with an attorney before involving yourself in anything that even looks like gambling.