Land-based gambling is hard to come by in Vermont due to a combination of anti-gambling laws and a lack of land-based casinos. There are no federally-recognized Indian tribes to operate tribal casinos and state laws do not permit the operation of private casinos. Lawmakers have attempted to pass legislation in recent years that would allow at least one private casino, but those efforts have all stalled out at this time.
Social games appear to be outlawed based on the state's vague laws that prohibit gambling wherever it takes place. No state statute provides an exact definition of gambling but the state seems to group poker in with gambling in State Statute § 2133 that makes it an offense to play "cards, dice, tables or other game for money or other valuable in a common gambling house…"
Legal Vermont Betting Sites
Fantasy Sports:
Rank
Betting Site
Bonus
Rating
Visit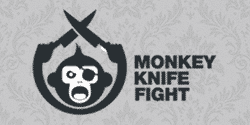 Horse and Greyhound Betting:
Sports Betting in Vermont
Vermont has no legal sports betting options at this time and does not look particularly likely to change that in the near future. Lawmakers have at times expressed a desire to explore the possibilities of gambling expansion, but there have been no serious attempts to legalize sports betting to date.
A report published by Eilers & Krejcik Gaming in 2017 placed Vermont in a list of 18 states that it considers likely to legalize sports betting within five years of a change in federal law. Aside from that one report, there have been no further developments in Vermont that would inspire hope that sports betting will be legalized any time soon.
The gaming laws of Vermont are not at all conducive to sports betting. Not only is it illegal to run a gambling operation, but all gambling debts are considered unenforceable and people can actually sue to recover gambling losses.
Fantasy Sports
Daily fantasy sports contests are legal in Vermont thanks to legislation signed into law by Governor Phil Scott in 2017. Fantasy sites in Vermont are governed by a standard set of consumer protection regulations that include:
Minimum age of 18 to participate
Employees and family members of employees prohibited from playing
Athletes and sports officials prohibited from participating in contests involving their sport(s)
The use of computer scripts to gain an edge over other players is prohibited
DFS sites must keep player funds in a segregated account
DFS sites must submit to annual independent audits
DFS sites must register with the Secretary of State and pay an annual registration fee of $5,000
This legislation did not impose a tax on the industry, but instead ordered the Governor's office to propose a tax structure. Several months after the bill was signed into law, the Secretary of State issued a memorandum that advised leaving the $5,000 fee in place and not imposing any taxes on fantasy operators.
The secretary's recommendation said Vermont is in line with other states that have passed DFS legislation and sees no reason to impose any new taxes beyond the regular income tax laws any other business pays in Vermont.
Vermont Horse Racing Betting
Parimutuel racing betting is legal at licensed racetracks Vermont, but currently there are no active tracks.
Vermont originally legalized horse racing betting in 1960 via public referendum and accompanying legislation. Green Mountain Racetrack opened for business in 1963 and held horse races until 1977. The track also began hosting greyhound races in 1976, but those game to an end in 1992 and the state outlawed greyhound racing in 1995.
The good news for horse racing fans is the major horse racing betting sites do offer mobile betting to Vermont residents. Most of the large betting sites are active in Vermont and allow residents to wager on races held elsewhere.
Online Poker and Casinos
Online betting is subject to some restrictions as well. Vermont state statutes make no mention of the internet so additional legislation would need to be passed before the state would permit online poker or online casinos. To date, there have been no major efforts to change the legal situation for either form of internet betting.
Lawmakers have discussed giving the state lottery more regulatory power to oversee additional forms of land-based gambling and possibly online ticket sales. If the lottery does eventually get those powers, it would bring us closer to making online poker and gambling a reality. These things usually move one step at a time beginning with land-based gambling, limited forms of online betting and eventually full-fledged internet casinos and poker sites. But for now, there are no legal options for poker players and gamblers.
The good news is other forms of internet wagering are permitted in the state. State laws do not prohibit residents from placing real money bets at licensed horse racing sites, fantasy sports betting sites or on games of skill. See the previous section for a look at what's legal right now in the Green Mountain State.
Online poker and casino-style gambling are not legal in Vermont but there are a few forms of wagering that are legal right now. These sites aren't just "legal" in the sense that they operate from foreign countries and claim to be outside US jurisdiction; these sites are truly legal under US law. In fact, each of these sites is headquartered in the United States and operates in the open with no fear of legal repercussions.
Expanded Gambling Proposals
Some Vermont lawmakers have expressed passing interest in evaluating the feasibility of expanding Vermont's gambling options. Bill H-0781 was enacted in 2013 for the purpose of providing appropriations for the operations of the state government. Included in the bill was an order that the lottery commission study the option of selling lottery tickets online (page 131).
We haven't heard anything about the VT lottery getting into online ticket sales since then but it does look like a possibility in the future. As of right now, you may only buy tickets in person or sign up for a subscription in which the lottery will automatically enter you into 26, 52 or 104 drawings.
In 2013, representatives introduced H.93 in an effort to legalize one land-based casino in the state. Had it passed, this bill would have given the Lottery Commission the authority to issue one license to a qualified applicant. The licensing fee would have been $5 million and it would have been issued for a six-year term. This bill was ultimately shot down.
Representative Clem Bissonnette introduced H.186 in 2013 in order to establish the "Vermont Gaming Commission" to license, regulate and manage gambling activities within the state. This bill would have allowed for the licensing of poker halls and home poker games. H. 186 never made it out of the Committee on General, Housing and Military Affairs where it was introduced.
That about sums it up for proposed changes to Vermont's gaming laws. As you can see, there have been some rumblings about online gambling but nothing serious yet. The good thing about all this is that the state doesn't seem completely opposed to the idea.
VT State Gaming Laws
Vermont's State Statutes restrict most forms of gambling. There is no land-based industry and the statutes do not make an exception for social gambling (such as playing poker with your friends at home). State authorities probably won't kick in the front door of your friendly poker game with your buddies, but there is some risk in participating in organized games or actual underground casinos.
§ 2133 is one of the primary pieces of text pertaining to gamblers. This section explains that most forms of gambling are illegal:
A person who plays at cards, dice, tables or other game for money or other valuable in a common gaming or gambling house that is maintained for lucre and gain, shall be fined not more than $200.00 or imprisoned not more than 60 days, or both.
Interestingly, § 2141 makes it a crime to win or lose money by gambling. This section says that any person who wins or loses money or other valuable thing by play or hazard at any game, or by betting on someone else playing a game shall be fined $10 to $200.
Vermont does allow charitable, religious, educational and civic organizations to raise money via limited forms of gambling. There are a variety of restrictions in place that set limits on how much money can be raised, how much they can pay event organizers and how much money can awarded as prizes to the participants. State Statute § 2143 provides all the details for non-profit gaming activities.
Online gambling isn't specifically mentioned anywhere in the state's gaming laws but the laws are broad in scope and most likely do make it an offense to participate in unlicensed internet betting. However, there is no mechanism to enforce the law for online gamblers so there have been no arrests or prosecutions of people who play online from the privacy of home.