Legal sports betting is up and running in Virginia. On January 21st, FanDuel Sportsbook was first to market – opening its virtual doors to customers 21 or older and located within state lines. DraftKings Sportsbook launched shortly thereafter (January 24th) and will be joined by BetMGM imminently as well.
Virginia sports betting began with mobile betting apps and will continue later with sportsbooks at casinos and professional sports venues.
The Virginia gambling landscape changed dramatically in early 2020 with the passage of gaming bills to authorize mobile sportsbooks, retail sportsbooks, and the construction of up to five casinos. Regulators have since drawn up additional regulations and begun the licensing process to expand Virginia's gambling industry.
Other online betting options in Virginia include horse racing betting and daily fantasy sports (DFS). Both activities are legal and regulated by the state. Online horse racing betting operators and DFS sites must register with the state before offering their services to residents.
Legal Virginia Betting Sites
Sportsbooks:
Rank
Betting Site
Bonus
Rating
Visit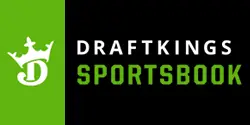 Fantasy Sports:
Rank
Betting Site
Bonus
Rating
Visit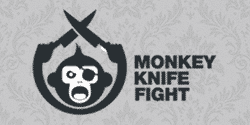 Horse and Greyhound Betting:
Rank
Betting Site
Bonus
Rating
Visit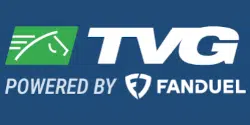 Virginia Mobile Sports Betting Apps
The first Virginia mobile betting apps launched in January 2021. FanDuel Sportsbook was the first to launch in Virginia followed by DraftKings Sportsbook. Both will be followed by additional operators over time. As other sportsbooks join the party, we will update this page.
Mobile Sportsbook Now Live in Virginia
Bettors may now choose from two Virginia betting apps, with additional operators slated to come online soon:
The Lottery Board is responsible for regulating sports betting, issuing licenses, and giving the final approval for mobile sportsbooks to go live in Virginia.
Virginia differs from most states with legal sports betting in that it does not require mobile operators to partner with local casinos or racetracks. Under state law, the Lottery Board may approve a limited number of standalone mobile sportsbook licenses.
Casinos, major league sports franchises, the operators of major league facilities, and two NASCAR racetracks may also apply for sports betting licenses.
The Lottery Board will authorize a limited number of online sportsbooks to offer their services in Virginia. It is unclear who else will be joining FanDuel, but a likely list of other applicants includes:
Virginia Sports Betting
Virginia legalized in-person and online sports betting in April 2020 with the passage of SB 384.
SB 384 permits up to twelve standalone mobile sportsbooks and allows casinos, professional sports venues, and the state's two NASCAR racetracks to launch online betting platforms. Professional sports venues and five yet-to-be-built casinos may also apply for licenses to operate retail sportsbooks.
Mobile betting operators are subject to a 15% tax on adjusted gross revenue and a licensing fee of $250,000 plus $50,000 for every principal who controls a 5% or greater stake in the organization.
Key things to know about Virginia sports betting:
Online betting began on Thursday, January 21st, 2021
The minimum age to participate is 21
Sportsbooks may accept wagers on professional sports, college sports, and esports
Sportsbooks may not accept wagers on games involving in-state college teams or the Olympics, prop bets on college games, in-play bets on college games, wagers on any type of injury, or wagers on officiating calls
Customers may register and deposit from anywhere but must be located within state lines to place wagers
Virginia Horse Racing Betting
Virginia legalized parimutuel wagering in 1988 and issued the first (and only) racetrack license in 1994 to Colonial Downs.
Colonial Downs opened in 1997 and closed in November 2014 amid declining interest in horse racing and disputes between the track and its horsemen's association.
In 2018, the Virginia legislature voted to allow Colonial Downs to install historical racing machines at the track and off-track betting locations (OTBs) in a bid to revitalize the state's horse racing industry.
Colonial Downs scored another win in 2019 after city residents in Danville approved a referendum allowing the group to establish an OTB with historical horse racing machines. Today, Colonial Downs hosts live thoroughbred racing three days a week.
Online Horse Racing Betting
Advance deposit wagering is legal in Virginia, and customers have several licensed betting sites to choose from. The two most popular horse racing betting sites open to Virginia residents include:
VA Code § 59.1-369 tasks the Virginia Racing Commission with regulating advance deposit wagering and issuing regulations for issuing licenses, collecting revenue for the state, and more.
By law, horse racing betting sites must acquire licenses from the Virginia Racing Commission before offering their services to residents.
11VAC10-45-30 states:
Before beginning operations in Virginia, the account wagering licensee must be qualified to do business in Virginia.
Licensed racing betting apps and websites must also verify the identity of each customer and maintain wagering activity records for at least one year.
Virginia Fantasy Sports Law
Virginia formally legalized daily fantasy sports contests in 2016. The Fantasy Contests Act was signed into law by Governor Terry McAuliffe in February of that year with the intent of protecting consumers and bringing oversight to the industry. The bill requires from operators the following:
Register with the state and pay a $50,000 registration fee
Prevent anyone under 18 from participating
Prevent employees from competing in real money contests and sharing confidential information
Provide a self-exclusion mechanism for customers
Casinos in Virginia
Lawmakers legalized casinos in Virginia with the passage of HB 4 in 2020.
Under the law, up to five casinos in total may be constructed in Virginia if approved via referendum in each of five cities selected to potentially host casinos. Residents in Portsmouth, Norfolk, Danville and Bristol voted yes to a casino in each town during the November 2020 election. Residents of Richmond will vote on the construction of a fifth casino in the November 2021 election.
The VA casino law establishes a $15 million licensing fee for operators and requires a capital investment of at least $300 million. Once approved, VA casinos may offer a full range of games including slots, table games, poker and sports betting.
Casino tax rates are to be applied on a sliding scale based on revenue:
18% tax on the first $200 million of adjusted gross revenue
23% on revenue in excess of $200 million and up to $400 million
30% on revenue in excess of $400 million
Virginia law also calls for a Problem Gambling Treatment and Support Fund that will be supported by anywhere from 6% to 8% of casino revenue. The Virginia Lottery Board will regulate casinos in the Commonwealth and the law establishes a minimum gambling age of 21.
Virginia Online Gambling
Chapter 8, Article 1 of the Code of Virginia deals with gambling in the Commonwealth and prohibits most forms of gaming.
VA Code § 18.2-325 defines illegal gambling as follows:
"Illegal gambling" means the making, placing, or receipt of any bet or wager in the Commonwealth of money or other consideration or thing of value, made in exchange for a chance to win a prize, stake, or other consideration or thing of value, dependent upon the result of any game, contest, or any other event the outcome of which is uncertain or a matter of chance, whether such game, contest, or event occurs or is to occur inside or outside the limits of the Commonwealth.
Online casinos and poker sites are prohibited in Virginia under current law.
Virginia is one of the few states in the Union that specifically mention internet gambling. § 18.2-326 was amended in 2011 to include the phrase "interstate gambling." This section explains that anyone who participates in an unlawful gambling game is guilty of a Class 3 misdemeanor. The punishment for a Class 3 misdemeanor in Virginia is a fine of up to $500 and no jail time.
The penalty for participating in gambling is minor, but Virginia is quite tough on those who operate "illegal gambling enterprises." According to § 18.2-328, anyone who runs an unlawful gambling game that has been in continuous operation for more than 30 days or has gross revenue exceeding $2,000 in any single day is subject to 1 to 10 years in prison and a fine of up to $20,000.
Social games are permitted in Virginia under § 18.2-334. This section makes it legal to participate in a game of chance in a private residence as long as the residence is not commonly used for gambling and the operator takes no profit.
Virginia Lottery
The Virginia Lottery was authorized by a public vote in 1987 and then launched in 1989 where it immediately racked up nearly $410 million in sales. Lottery sales have risen nearly every year since then and today, the lottery achieve annual sales in the range of $2 billion, with upwards of $600 million going towards education every year.
The current lineup of Virginia Lottery games includes a collection of state drawings, multi-state drawings (Powerball, Mega Millions and Cash4Life), instant win games and print-n-play games that can be instantly purchased at any retailer without even filling out a play slip.
Players may also download the official Virginia Lottery mobile app to check winning numbers, see current jackpots, find nearby retailers, save their favorite numbers and enter second chance promotions by scanning old tickets.
Virginia does not have a full-fledged online lottery, but it does offer online subscriptions for Mega Millions, Powerball and Cash4Life. Subscriptions can be purchased for a single drawing (which basically means individual ticket sales for those three games) or for as long as one year into every single drawing.
The minimum deposit at the Virginia Online Lottery is $20 and winnings of less than $100 are credited instantly to your account. If you win more than $100, you will be notified to fill out an online claim form to collect your winnings. All players are given 180 days to claim their winnings.