The Virginia gambling landscape changed dramatically in April 2020 when the legislature approved bills legalizing casinos, retail sportsbooks and mobile sports betting.
The first VA betting sites are set to launch after officials with the Virginia Lottery draw up additional regulations to govern the industry and issue licenses to operators. Currently, there is no definitive timeline for when VA sportsbooks will be up and running.
A separate bill also passed in 2020 has paved the way for up to five land-based casinos. This November, five cities will hold referendums to permit the construction of casinos. If approved by voters, work may begin on the construction of large, Vegas-style casinos that will be able to offer slots, table games, poker and sports betting.
Legal Virginia Betting Sites
Fantasy Sports:
Horse and Greyhound Betting:
Rank
Betting Site
Bonus
Rating
Visit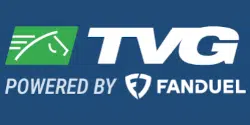 Games of Skill:
Rank
Betting Site
Bonus
Rating
Visit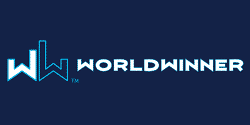 Sports Betting in Virginia
Virginia legalized in-person and online sports betting in April 2020 with the passage of SB 384.
The new sports betting law permits up to twelve standalone mobile sportsbooks along with allowing casinos, professional sports venues and the state's two NASCAR racetracks to launch mobile betting platforms. Professional sports venues and the five yet-to-be-built casinos may also apply for licenses to operate retail sportsbooks.
Under VA sports betting law, mobile betting operators are subject to a 15% tax on adjusted gross revenues and a licensing fee of $50,000 for every principal who controls a 5% or greater stake in the organization.
Licensed sportsbook operators in Virginia may accept wagers on pro sports, college sports and esports but are prohibited from accepting wagers on games involving in-state college teams. Operators are also required to purchase official league data to settle in-play wagers if requested to by sports governing bodies.
The law sets a minimum age of 21 to bet on sports. Bettors do not need to be residents to visit retail sportsbooks or bet online, but all mobile betting apps are required to prevent wagers being placed from out of state.
When Will Sports Betting Begin in Virginia?
It is too soon to say at this time when sports betting will get underway in Virginia. The state's lack of an established casino industry will likely slow the process of approving retail sportsbooks, but mobile betting could conceivably begin by the end of 2020 or early 2021.
The VA Lottery Board is directed to approve sports betting regulations no later than September 15th, 2020. Once those regulations and a licensing process are in place, the timeline for a launch date will start to come into focus.
Sportsbooks at Professional Sports Venues
One aspect of Virginia sports betting law allows professional sports franchises and stadium operators that meet certain conditions to apply for sports wagering licenses.
Professional sports franchises in the MLB, NBA, NFL, NHL and MLS that play five or more regular season games per year in Virginia may apply for licenses to operate retail sportsbooks and/or mobile betting platforms.
Further, the VA Lottery is instructed to "give substantial and preferred consideration" to franchise applicants that are headquartered in Virginia and that remitted more than $200 million in state income tax withholdings for the 2019 tax year.
The operators of sports facilities where a professional sports franchise holds at least five games per season may also apply for sports betting licenses. Facilities that pay in excess of $10 million in payroll and that employ 100 or more people are to be given substantial and preferred consideration.
This should be of particular interest to the Washington Redskins, who are headquartered in Ashburn, VA but play at FedEx Field in Landover, Maryland. The team is slated to reconsider the location of its stadium in 2027 when its current lease for FedEx Field expires. The new VA sports betting law could prove instrumental in convincing the Redskins to relocate to the Commonwealth.
Sportsbooks at Racetracks
Martinsville Speedway and Richmond Raceway are also permitted to apply for sports wagering licenses under adjustments to the legislation suggested by Governor Ralph Northam.
Sportsbooks at Casinos
Legislation passed alongside the VA sports betting bill allows the construction of up to five casinos pending local approval from host cities. Casinos that are approved may also apply for licenses to operate retail sportsbooks and mobile betting platforms.
Virginia Horse Racing Betting
Virginia approved parimutuel horse wagering in 1988 and issued the first (and only) racetrack license in 1994. Colonial Downs opened in 1997 to great fanfare but its timing was unfortunate; the horse racing industry was already entering a downturn from which it has never recovered.
Colonial Downs is having a hard time these days. It only had 24 scheduled race days in 2014 and its owner is finding it difficult to justify the costs of keeping it open. Disputes between the track's owner, the racing commission and racing teams didn't help things at all. It was announced on October 15th of 2014 that Colonial Downs and all off-track betting locations would close on November 1st.
Fortunately for handicappers, it's not necessary to visit a racetrack to place wagers. The state still permits online wagering at licensed websites.
In 2018, the Virginia legislature voted to allow Colonial Downs to install instant racing machines at the track and its off-track betting parlors. These machines are based on the outcomes of historic horse races in order to skirt anti-gambling laws but look and function almost exactly like slot machines from the gambler's point of view.
Opponents to the bill claimed it was essentially an expansion of gambling and would not serve the state or its residents. Those in support of the bill noted that Colonial Downs has been idle since 2014 and that a recent offer from an outside group to buy and reopen the track is dependent on the track being authorized to install gaming machines.
Colonial Downs scored another win in 2019 after city residents in Danville approved a referendum allowing the group to establish a facility to offer historical horse racing machines and off-track betting via simulcasting.
Casinos in Virginia
Lawmakers legalized casinos in Virginia with the passage of HB 4 in 2020.
Under the law, up to five casinos in total may be constructed in Virginia if approved via referendum in each of five cities selected to potentially host casinos. Residents in Portsmouth, Richmond, Norfolk, Danville and Bristol will vote in November 2020 on whether or not their respective cities should permit the construction of casinos.
The VA casino law establishes a $15 million licensing fee for operators and requires a capital investment of at least $300 million. Once approved, VA casinos may offer a full range of games including slots, table games, poker and sports betting.
Casino tax rates are to be applied on a sliding scale based on revenue:
18% tax on the first $200 million of adjusted gross revenue
23% on revenue in excess of $200 million and up to $400 million
30% on revenue in excess of $400 million
Virginia law also calls for a Problem Gambling Treatment and Support Fund that will be supported by anywhere from 6% to 8% of casino revenue. The Virginia Lottery Board will regulate casinos in the Commonwealth and the law establishes a minimum gambling age of 21.
Fantasy Sports Sites
Virginia formally legalized daily fantasy sports contests in 2016. The Fantasy Contests Act was signed into law by Governor Terry McAuliffe in February of that year with the intent of protecting consumers and bringing oversight to the industry. The bill requires from operators the following:
Register with the state and pay a $50,000 registration fee
Prevent anyone under 18 from participating
Prevent employees from competing in real money contests and sharing confidential information
Provide a self-exclusion mechanism for customers
Prior to the passage of the bill, fantasy sites operated unhindered in Virginia due to a combination of factors. One of these factors is State Statute § 18.2-333 that explains wagers placed by the participants in contests of speed or skill are not considered "gambling." One could argue back and forth all day whether or not managing fantasy sports leagues counts as a contest of skill, but that doesn't matter because federal legislation passed in 2006 specifically defines fantasy leagues as contests of skill.
Virginia Online Poker
Online poker is treated as illegal in Virginia at this time. The state does not authorize or regulate the industry at all. Anyone wanting to play real money cards online must visit offshore poker sites that may or may not be safe.
However, there is some hope for the game. Two court cases in past years have sought to put to test the theory that poker is a game of skill. If a judge ever rules it to be a contest of skill, poker would automatically become legal in Virginia. Online poker would also have a high likelihood of being deemed legal.
One case involved a man who ran poker halls in Virginia up until 2010. The Portsmouth District Attorney ordered Charles Daniels to close his poker halls down and the man decided to fight it in court. The case received significant coverage in poker media and eventually went all the way to the Virginia Supreme Court.
The central question around which the case revolved was whether or not poker was a game of skill. Daniels, with the help of the Poker Player's Alliance and WSOP winner Greg Raymer, argued that poker was just as much a contest of skill as any other game. Poker players across the state watched the case closely as the court's ruling could potentially open the doors for poker in Virginia.
Here's where the story fizzles. The Virginia Supreme Court threw out the case because it felt Charles Daniels didn't have standing. A second case between George Pitsilides and the Virginia government looked more promising. He faced 3 felony charges for running a poker game and decided to fight the charges on the grounds that poker is a game of skill.
George's case also fizzled in late 2013. Prosecutors agreed to drop the 3 felony charges, slap him with 2 misdemeanors and no jail time in return for surrendering nearly $280,000 in cash and gambling supplies.
More recently, a bill to classify poker as a game of skill made it further than any other such bill in Virginia. Senate Bill 1400 was introduced in January of 2017 and made it all the way through to a full vote in the Senate, which it passed. The bill then moved over to the house and died there.
This bill itself did not seek to legalize online poker, but its objective of classifying poker as a game of skill would do much to advance the likelihood of online poker becoming legal in Virginia. Remember, Virginia gaming law exempts games of skill from anti-gambling statutes.
Games of Skill
As noted above, Virginia's gaming laws exempt legitimate contests of skill from the definition of gambling. It is legal to wager on contests as long as (1) it is a legitimate contest of skill or speed and (2) you are one of the contestants. For example, it's fine to bet on yourself in a game of golf or pay a fee to enter a bowling tournament. It would not be legal to place bets on other people involved in a tournament or competition.
This law extends to the internet as well. There is one major website dedicated to hosting online games of skill in which the participants can wager real money. You can play a whole variety of games such as Bejeweled, Spades and others against other people with money on the line.
Virginia Lottery
The Virginia Lottery was authorized by a public vote in 1987 and then launched in 1989 where it immediately racked up nearly $410 million in sales. Lottery sales have risen nearly every year since then and today, the lottery achieve annual sales in the range of $2 billion, with upwards of $600 million going towards education every year.
The current lineup of Virginia Lottery games includes a collection of state drawings, multi-state drawings (Powerball, Mega Millions and Cash4Life), instant win games and print-n-play games that can be instantly purchased at any retailer without even filling out a play slip.
Players may also download the official Virginia Lottery mobile app to check winning numbers, see current jackpots, find nearby retailers, save their favorite numbers and enter second chance promotions by scanning old tickets.
Virginia does not have a full-fledged online lottery, but it does offer online subscriptions for Mega Millions, Powerball and Cash4Life. Subscriptions can be purchased for a single drawing (which basically means individual ticket sales for those three games) or for as long as one year into every single drawing.
The minimum deposit at the Virginia Online Lottery is $20 and winnings of less than $100 are credited instantly to your account. If you win more than $100, you will be notified to fill out an online claim form to collect your winnings. All players are given 180 days to claim their winnings.
VA Gambling Laws
Chapter 8, Title 18 of the Virginia Code covers the majority of the state's gaming laws. There's a lot to read through at that link but here's a look at a few of the key pieces of text that set the stage for Virginia's gambling landscape.
Definition of Illegal Gambling: § 18.2-325
The making, placing or receipt of any bet or wager in the Commonwealth of money or other thing of value, made in exchange for a chance to win a prize, stake or other consideration or thing of value, dependent upon the result of any game, contest or any other event the outcome of which is uncertain or a matter of chance, whether such game, contest or event occurs or is to occur inside or outside the limits of the Commonwealth.
Exception for games of skill: § 18.2-333
Nothing in this article shall be construed to prevent any contest of speed or skill between men, animals, fowl or vehicles, where participants may receive prizes or different percentages of a purse, stake or premium dependent upon whether they win or lose or dependent upon their position or score at the end of such contest.
Virginia is one of the few states in the Union that specifically mention internet gambling. § 18.2-326 was amended in 2011 to include the phrase "interstate gambling." This section explains that anyone who participates in an unlawful gambling game is guilty of a Class 3 misdemeanor. The punishment for a Class 3 misdemeanor in Virginia is a fine of up to $500 and no jail time.
The penalty for participating in gambling is minor but Virginia is quite tough on those who operate "illegal gambling enterprises." According to § 18.2-328, anyone who runs an unlawful gambling game that has been in continuous operation for more than 30 days or has gross revenue exceeding $2,000 in any single day is subject to 1 to 10 years in prison and fine of up to $20,000.
Social games are permitted in Virginia thanks to § 18.2-334. This section makes it legal to participate in a game of chance in a private residence as long as the residence isn't commonly used for such games and the operator of the game does not take a profit.