Real money online poker is legal in six states in the US right now: New Jersey, Nevada, Michigan, Delaware, Pennsylvania and West Virginia. Gaming regulators in each state are responsible for overseeing the industry, issuing regulations, enforcing the law and granting licenses to potential operators.
New Jersey, Nevada and Delaware are each home to at least one currently active poker site open to anyone located within the state at the time of access. Pennsylvania, Michigan and West Virginia have fully passed legislation to join the party, but regulators in those states are still drawing up regulations and preparing operators to go live.
In none of these states do you need to be a resident to play online for real money; you simply need to be physically located within the borders of the state and be at least 21 years of age.
You can read more about the legal situation and see a list of licensed poker sites in each state at the following pages:

Poker
Nevada, New Jersey, West Virginia, Michigan, Pennsylvania and Delaware are the ONLY states where online poker is fully legal and licensed. If you read elsewhere that online poker is available in other states, you should know that you're not getting the full story.
A number of offshore poker sites do still target customers in other states, but those sites are operating contrary to the law and cannot be fully trusted with your money. They operate out of foreign countries and are not monitored in the slightest for security or fairness. Buyer beware.
The remainder of this page will provide you with a summary of the online poker situation in the two regulated states as well as some basic background information to introduce new players to the game as it is played today in the USA.
New Jersey
New Jersey currently ranks as the most active regulated poker market in the USA. Legislation enacted in 2013 allows each of the state's land-based casinos to partner with one online gaming operator to operate up to five different betting websites. Below is a list of poker sites that are currently active in New Jersey.
Legal Poker Sites in NJ:
Nevada
Nevada was the first state to pass online gaming legislation and host a legal US-based online poker site. The legislation made real money internet poker a reality, but it did not legalize traditional gambling. To date, online gaming in Nevada is restricted to player vs. player poker.
In April of 2013, Ultimate Poker opened for business and began dealing real money poker hands to people within Nevada. WSOP.com came online four months later as the second-ever legal poker site in the US.
WSOP quickly took the lead in player traffic thanks to superior software and more effective payment processing. In fact, WSOP did so well that it helped push Ultimate Poker out of business. Ultimate Poker eventually closed shop in November of 2014.
Legal Poker Sites in Nevada:
Rank
Betting Site
Bonus
Rating
Visit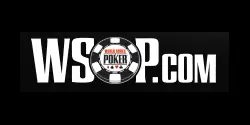 A third poker site entered the market in early 2014 under the name RealGaming.com. This poker site operated under the online division of South Point Casino in Nevada and was fully licensed to offer real money games to Nevadans, but appears to have ceased operations since then.
Delaware
Online poker struggled in Delaware during the first year thanks to a relatively small state population. However, Delaware did something very smart: it enacted a player-sharing agreement with Nevada. Now, players from both states can play online at the same tables. This provided an immediate boost in player traffic and made online poker much more attractive to players in Delaware.
Legal Poker Sites in Delaware:
Pennsylvania
Pennsylvania legalized online poker in 2018 as a part of a large gaming expansion bill that also authorized online casino games, sports betting, land-based satellite casinos, gambling at airports and gaming machines at truck stops.
Online sports betting and casino games got underway first with online poker delayed amid the mad scramble to enact the massive gaming bill. Under the PA gambling law, land-based casinos and "qualified gaming entities" (QGEs) may apply for licenses to offer online poker.
Casinos and QGEs that have received online poker licenses to date:
Parx Casino
Hollywood Casino
Sands Bethlehem
SugarHouse / Rivers
Harrah's Philadelphia
Valley Forge
Mount Airy
Stadium Casino
Mohegan Sun
Presque Isle Downs & Casino
Borgata (QGE)
West Virginia
West Virginia legalized online sports betting in 2018 and followed that with another bill the next year authorizing online poker and casino games. The WV Lottery Interactive Wagering Act allows each of the state's five casinos to launch online poker sites and casinos with approval from the WV Lottery.
Mobile sports betting is now live in WV, but online poker and casino games are moving on a slower timeline. In March 2019, WV Lottery Director John Myers said the goal is to have the first poker sites and online casinos running by February 2021.
Michigan
Michigan legalized online poker with the passage of a large gambling reform package approved in the final days of 2019. In addition to authorizing online casino games and sports betting, the package specifically legalized online poker.
The MI poker law allows land-based casinos to apply for licenses to launch up to two online gambling platforms offering casino games and online poker. The first MI poker sites will launch after regulators finish drawing up regulations and establishing a licensing process for operators.
Arkansas
The law approved by voters in 2018 to legalize sports betting and four casinos in Arkansas may have also opened the door for online poker. Regulations (pg. 77) issued the following year include provisions that allow operators to apply for online poker licenses from the Arkansas Racing Commission.
Other poker-related provisions include rules governing the detection and prevention of criminal activities, maintaining records, setting a minimum age of 21 and establishing an initial licensing fee of $1,000.
The Rise of Online Poker
When you think about the popularity of poker, especially its growth in the early 2000s and the spread of the internet, online poker was inevitable. At first, people were skeptical that a game as deep as poker could be played on the internet. How could we trust the games? How could we play without seeing our opponents?
Well, the first poker sites showed just how possible it was. A couple of poker sites got started early in the game, but Party Poker came around and blew them all away. Party Poker made its founder a billionaire and people around the world signed up to play poker for real money.
It proved that online poker was indeed viable. We learned that physical tells weren't as important as it was commonly believed. People learned to play their cards, read betting patterns and study the playing styles of their opponents.
Back in those early days of online poker, it was the Wild West. Poker sites around the world opened for business and served customers around the world. Unfortunately, certain governments didn't like the idea of online poker. Laws were passed, some countries withdraw from online poker completely, other countries remained in a quasi-legal status and things slowly took a turn for the worse.
This is most evident with online poker in the United States. People still do play poker in the USA, but it's not the same today as it was during the poker boom of the early 2000s. Today, there are fewer US-facing poker sites, withdrawal times are lagging and it is becoming difficult for people to fund their accounts.
Things are actually at an all-time low as of the time of this writing. It simply isn't safe to play online poker for any significant amount of money right now unless you live in a regulated state. That is one of the major reasons why we decided to start a website devoted to LEGAL online betting options.
When you stick with legal, regulated betting websites, the safety of your funds is guaranteed. You know that licensed betting sites operate under strict licensing requirements. And if something does happen to your money, you have recourse because those sites are actually located in the United States.
Online Poker in the United States
The United States was the largest online poker market for a long time. Between the years 2000 and 2006, online poker experienced rapid growth. There were no laws on the books that specifically targeted online poker, so Americans pretty much had their choice of poker sites.
A few poker sites earned the trust of players and grew to become the big players in the industry. PokerStars, Full Tilt Poker and Party Poker reigned as the three largest poker sites during that time. There were other options out there, but those were the big three.
Everything changed in 2006 when the Unlawful Internet Gambling Enforcement Act (UIGEA) was passed. That piece of legislation made it illegal for banking institutions to process financial transactions to and from online poker sites, online casinos and online sportsbooks.
The UIGEA did not make it a crime to play online poker, but it still had a dramatic effect on the industry. It suddenly became more difficult for players to fund their accounts and receive withdrawals. Before the UIGEA, you could have a cashout processed in just a couple of days. After the UIGEA, waiting times stretched out into weeks.
Trust is at an all-time low now. A couple of poker sites were caught cheating their players, a couple of poker sites closed without warning and lots of people lost money. Things are not good for online poker in the United States, and that is why we strongly recommend people avoid illegal offshore poker sites.
The good news is that things are changing for the better. Various pieces of legislation have been proposed, written and introduced to lawmakers. We firmly believe it is only a matter of time before all Americans can once again play online poker in a safe environment.
What we hope to see is the regulated states prove to lawmakers and citizens alike that online poker is not the dirty, crooked industry that the media portrays. If it is successful in the states in which it is currently legal, we'll see the same idea spread to other states.
It seems likely because for the most part, people realize that prohibitions don't work. Online poker was played in the United States for years despite lawmakers' attempts to put an end to it all. Plus, states are always looking for new sources for tax revenue. There are many states out there that could use the additional income from online poker.
How It Works
Poker translates quite nicely to the internet. There was some skepticism at first, but most of those concerns have long been laid to rest. The rules of poker and general flow of each hand are the same online as they are in person.
The most obvious difference, the lack of face-to-face contact, isn't too big of a deal. It does render most tell useless, but there are ways around that. For one, betting patterns tend to be better indicators of intent than physical clues. In my own personal experience, I have always found physical tells to be overstated by movies. It is quite possible to play a strategic game without staring down one's opponents.
Available Games
All of the most popular poker games are available in online poker. Texas Holdem is by far the most popular, and that's where most people focus in the beginning. Texas Holdem is the best way to start because there are more games at all stakes in Texas Holdem than in any other game variant.
If Texas Holdem isn't your thing, there are still plenty of other options. Online poker sites also host tables dedicated to Omaha, 7 Card Stud, 5 Card Draw and hi-low variations of each. These games can all be played for real money in either the cash game or tournament format.
Cash games are played in a few different formats. The most popular cash game format is no-limit. Poker sites also host fixed-limit and pot-limit games at times. These games are available at a wide range of stakes. Newbies can get started at games as low as $0.01/$0.02 and then the stakes go up from there to as high as $500/$1,000 with $100,000 buyins. These higher limit games are currently only found at poker sites that operate legally in other countries, but we can expect to see something similar as legal poker gains a foothold here in the United States.
Tournaments are played in both the traditional multi-table format and single table format. Multi-table tournaments have the biggest prizes, but they also take the longest to complete. Single table tournaments have much smaller prizes, but they do not take nearly as long as multi-table tournaments.
How Poker Sites Make Money
Online poker sites make their money by charging "rake." In cash games, a little rake is collected from every pot. The percentage varies but is usually somewhere around 4 to 5% with a maximum cap. In lower stake games, the rake may cap at anywhere from $0.30 to $1. As you move up in stakes, the rake caps out at around $5.
Also note that rake isn't taken out of every pot. If the hand doesn't make it to a flop, most poker sites do not take a rake. Overall, the rake system is viewed as a fair price to pay. The rake isn't so excessive that it kills profitability. You can still generate a nice income at poker despite the rake.
In tournaments, a little rake is added to every entry fee. If you see a tournament listed as $5 + $0.50, that means $0.50 is kept by the poker site as rake. The remaining $5 goes directly to the prize pool. In most tournaments, the rake is equal to about 10% of the buyin.