Georgia is one of the most hostile states in the union toward gambling in general. State laws ban all forms of gambling and any real money game involving cards. There is not a single racetrack or land-based casino in the entire state.
Online betting doesn't fare much better. The only legal options for betting online in Georgia are fantasy sports and skill games. Internet poker and online casinos are strictly forbidden and the state may have laws on the books that could presumably be used to prosecute players (although this has never happened).
Legal Betting Sites in Georgia
Fantasy Sports:
Rank
Betting Site
Bonus
Rating
Visit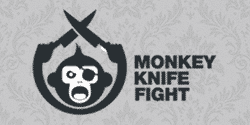 Two forms of online betting are legal in Georgia: fantasy sports and skill games. Online poker, internet casinos and horse racing betting are all prohibited at this time. That probably won't be changing any time soon thanks to Georgia being so vehemently against gambling in all its forms.
The above betting sites are unquestionably legal and operate openly in Georgia. There are no legal grey areas here or convoluted legal arguments; each of these is 100% legal, legit and based in the United States.
Why are these sites legal?
Georgia gambling law does not prohibit wagering money in contests of skill. If the participants are deemed to be the ones competing, then they are free to place bets on the outcome. For example, it would be legal for two people playing golf to place a bet on the game (actually even this is up for debate in Georgia thanks to its horribly written gaming laws). It would definitely not be legal for an observer to bet on that same game because he is not an active participant in the game.
Online skill games clearly meet the definition of skill. WorldWinner.com only hosts games in which the participants' skill determines the outcome. Scrabble and Bejeweled, for example, are predominantly games of skill. Those are the types of games offered at WorldWinner so the site falls under the legal definition of lawful betting.
Fantasy Sports Sites in Georgia
Although sports betting sites are no longer prohibited under federal law, Georgia gaming laws clearly outlaw wagers on sporting events. This has caused some consternation for DFS operators who argue they should not be classified as sports betting and are therefore legal under state law. The state has attempted to pass legislation clarifying this point to formally legalize fantasy sports, but progress on that front has been slow.
Even so, fantasy sports sites are active in Georgia and the state has made no attempt to shut them down. This is why we can visit sites such as FanDuel and DraftKings even though the state has not yet issued a firm decision one way or another.
In a fantasy league, the wagering participants do actually have a say in the outcome. Each person placing a bet on a fantasy team is responsible for drafting the players. Those who have better eyes as talent scouts are able to put those skills to use to draft fantasy teams that can win games. In this way, you do have an impact on the outcome of each game.
This is quite different than placing a bet on a team and then watching the game play out from the sidelines; your skills actually impact which fantasy teams win and lose. There's a thin line between skill and chance in many activities to be sure. For example, fantasy betting is defined as a game of skill by the law while poker is considered a game of chance in most jurisdictions.
For poker players, it is supremely frustrating to see poker classified as "gambling" because it is so obviously a game of skill. But in the end, it is the law that determines what is legal and what is not. Fantasy sports and skill games get the nod while poker remains a criminal activity in Georgia.
Georgia attempted to pass legislation that would have regulated and taxed daily fantasy sports sites that operate in the state. HB 118 most recently made it through the House and was sent to the Senate but failed to pass before the legislature adjourned. If HB 118 had become law, it would have banned anyone under 18 from participating and implemented a variety of regulations designed to keep customers safe.
HB 118 also called for fantasy sites to acquire licenses for a fee of $15,000 if the site has annual revenues of $3 million or more or a $5,000 fee if the site's annual revenues are less than $3 million. Additionally, operators would have been required to pay a 6% tax on revenues derived within Georgia.
The failure of the bill to pass does not mean DFS operators have left the state. The major fantasy sports sites still operate in Georgia and already adhere to the same types of regulations the law would have called for. All that's happening now is Georgia is missing out on potential tax revenues from DFS sites.
Georgia Sports Betting
Sports betting is prohibited in Georgia and it is highly unlikely that will change any time soon. Gambling proponents have been arguing in favor of casino gambling for years in Georgia, but the state is firmly under the control of a particularly anti-gambling state GOP. Lawmakers have had no luck expanding even some of the more common types of gambling, let alone sports betting, which is even more controversial.
Just in 2017, the state GOP passed a resolution reaffirming its opposition to casino gambling and horse racing betting. The resolution stated in no uncertain terms that Georgia is opposed to all forms of gambling. It did not specifically mention sports betting, but it would be safe to assume lawmakers who vehemently oppose casinos and horse racing are also opposed to sports betting.
The resolution cited social costs as the driving motivation behind the GOP's opposition to gambling. Increased divorce rates, more bankruptcies, more crime, more child neglect, more domestic violence and the costs associated with these issues were all named as reasons the GOP believes legalization would not be as much of a financial boon as proponents like to claim.
Georgia Horse Racing Betting
Horse racing has never been able to gain much traction in Georgia due to a strong anti-gambling contingent. State law employs a strict definition of unlawful gambling and online racing betting is similarly restricted. None of the country's major horse racing betting sites accepts customers from Georgia.
However, attitudes toward gambling and horse racing are changing. State Senator Brandon Beach introduced a bill titled the "Rural Georgia Jobs and Growth Act" in January 2019 to authorize horse racing and parimutuel betting in Georgia.
The bill called for an amendment to the GA Constitution and would have went to a public referendum that November had it been passed into law. The bill died in committee after failing to gain the traction it needed, but the fact that the bill was even introduced can be seen as a small victory in a state that has long resisted most forms of gambling.
In the meantime, the Georgia Horse Racing Coalition continues to advocate for thoroughbred racing. The coalition envisions building a world class facility and establishing an industry that would have an economic impact of more than $1.2 billion per year and create thousands of jobs.
Online Casinos and Poker Sites
Don't hold your breath waiting for online poker or casino gambling to come to Georgia. This state doesn't even allow people to play social games of poker in the privacy of their own homes. Private poker games that get too big have been known to eventually get raided.
In a state that hunts down private poker games, bans land-based casinos and doesn't even allow horse track betting, it's a long shot to hope for online poker or gambling to be legalized this decade. A lot of laws and attitudes would have to change before it becomes a more realistic possibility.
Georgia's gambling laws could also be applied to individuals who play at unlicensed offshore gaming sites, but this has never occured in practice. People from Georgia do play at offshore poker sites all the time and we still haven't seen a case of someone being charged with illegal gambling.
Georgia State Lottery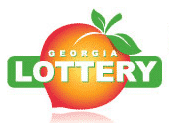 Georgia was one of the first states to take its lottery online after a 2011 Department of Justice ruling declared that the Wire Act does not apply to online lotteries. Residents of Georgia who are Lottery Players Club members may purchase keno, Mega Millions, Powerball and Fantasy 5 tickets online at GALottery.com.
More recently, state lottery officials are concerned by a growing anti-online gambling movement in DC. Several lawmakers have taken up the call to restore the Wire Act to its original intent. This would put an end to online lotteries in addition to online poker and casinos in the states that allow those.
The Georgia lottery is now fighting Senator Lindsey Graham's effort to ban all forms of online gambling. In a way, this makes Georgia one of online poker's major allies even though the state is firmly against poker. In any case, they are fighting the bill because they like the millions of dollars that online lottery ticket sales have brought since going live in 2012.
See our online lottery review here.
Georgia Gambling Law
Georgia's laws are very anti-gambling. The internet isn't specifically mentioned in any criminal code but most of these laws could easily be applied to online betting. It is illegal to place bets or operate a business that accepts wagers or hosts gambling games.
Title 13 Chapter 8 of the Georgia Code rules all gambling contracts null and void. This means that if you place a bet with someone and the other person refuses to pay up, there is no legal avenue to pursue your money. It doesn't end there, though.
In Georgia, money or property lost by gambling may be recovered from the winner by the loser through a legal action within six months. After that six months has passed, any other person can come in and recover the funds from the winner. The person who does so splits the money with the state.
The code defines betting as "an agreement that, dependent upon chance even though accompanied by some skill, one stands to win or lose something of value." Further on, the code states that a person is considered to be gambling when he:
(1) Makes a bet upon the partial or final result of any game or contest or upon the performance of any participant in such game or contest;
(2) Makes a bet upon the result of any political nomination, appointment, or election or upon the degree of success of any nominee, appointee, or candidate; or
(3) Plays and bets for money or other thing of value at any game played with cards, dice, or balls.
This is considered a misdemeanor offense and is punishable by a fine of up to $1,000 and up to one year in county jail. People have been charged under this law for gambling in the real world, but to date nobody has been charged for placing bets online.