Georgia is not a traditionally pro-gambling state. State law prohibits casinos, sports betting and horse racing betting whether conducted in-person or online. The GA Lottery effectively serves as the state's only form of legal gambling.
The legalization of sports betting seemed like an extreme longshot until recently, but lawmakers are increasingly warming to the idea. After an attempt to legalize sports betting failed in 2020, lawmakers confirmed they would make another attempt in 2021. Recent developments indicate Georgia sports betting is beginning to look more like a matter of "when" than "if."
The closest alternative to legal online betting in Georgia today is daily fantasy sports, but even the law on that issue is unclear. Georgia lawmakers have never managed to pass legislation explicitly authorizing daily fantasy contests, but most major DFS operators serve customers from GA.
Legal Betting Sites in Georgia
Rank
Betting Site
Bonus
Rating
Visit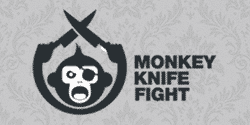 Georgia Sports Betting
Sports betting is prohibited in Georgia and will remain so until new legislation is passed by the legislature and signed by the governor. Current gaming laws in Georgia provide an outright ban on all forms of gambling, including sports betting.
However, recent developments indicate an appetite for legalizing sports betting in Georgia. Lawmakers introduced legislation in 2020 that would have authorized sports betting, but it failed to progress before the session came to a close.
Pro-gaming lawmakers confirmed again later that year that they are committed to legalizing Georgia sports betting. Some have also stated they believe sports betting would be the easiest form of gambling to legalize next because doing so would not require a constitutional amendment if they give regulatory power to the state lottery.
In December 2020, Georgia Rep. Ron Stephens told the Capitol Beat News Service why he believes sports betting legislation has a real shot to advance in 2021:
It's the easiest one to pass. It clearly does not require a constitutional amendment. … It's just a matter of us giving the [Georgia] Lottery Commission direction and authority they already have.
Furthermore, legal sports betting has the support of Georgia's four major professional sports teams. The Atlanta Braves, Falcons, Hawks and Atlanta United all support sports betting and actively lobby in favor of legalization.
Most Recent Sports Betting Legislation
The odds of legal sports betting coming to Georgia have improved since Senator Burt Jones introduced HB 903 in early 2020. The bill was introduced via creative legal maneuvering as it originally dealt with traffic citations, but Senator Jones amended HB 903 to include provisions dealing with mobile sports betting in Georgia and reintroduced it in the Senate.
The amendment to HB 903 was titled the Georgia Lottery Mobile Sports Wagering Integrity Act. Among other things, the bill sought to authorize mobile wagering, establish a minimum age of 21 to bet on sports in Georgia, issue licenses to operators and empower the lottery to issue additional regulations as necessary to implement the act in a responsible manner.
Both HB 903 and a separate amendment that would have asked Georgia voters to weigh in on sports betting failed to advance before the 2020 legislative session came to a close. Although sports betting proponents were disappointed by the outcome, the strong push for legalizing sportsbooks in GA has significantly changed the outlook that something passes the finish line sooner or later.
Fantasy Sports Sites in Georgia
Georgia law does not address the legality of daily fantasy sports, but all major DFS brands operate throughout the state. Georgia residents 18 or older can register and participate in contests hosted by operators such as DraftKings, FanDuel and Monkey Knife Fight.
Fantasy sports sites operate in a legal grey area under Georgia law, which could be interpreted as classifying fantasy contests as illegal gambling. In 2016, the office of then-Attorney General Sam Olens issued an opinion that concluded fantasy sports are likely a violation of state gambling laws. However, the opinion was issued as "informal advice" and state authorities have expressed no desire or intention to interfere with the operations of DFS providers in Georgia.
Lawmakers introduced bills in 2017 and 2019 that sought to formally legalize fantasy sports and establish a regulatory framework over the industry. Although both efforts failed to become law, little has changed on the ground for players and operators alike. The DFS industry is still running strong in GA.
Had the most recent GA fantasy sports bill (HB 118) become law, it would have created a licensing process for operators, established licensing fees of $5,000 to $15,000 based on annual revenue and implemented a 6% tax on licensees.
No additional efforts to legalize DFS in Georgia have been mounted since, with sports betting now drawing the majority of attention from lawmakers interested in expanding Georgia's legal gaming options.
Georgia Horse Racing Betting
Legal horse racing betting has never been able to gain much traction in Georgia due to the state's historically anti-gambling sentiments.
State law employs a strict definition of unlawful gambling and online horse racing betting is similarly restricted. None of the country's major horse racing betting sites accept customers from Georgia.
However, attitudes toward gambling and horse racing are changing. State Senator Brandon Beach introduced a bill titled the "Rural Georgia Jobs and Growth Act" in January 2019 to authorize horse racing and parimutuel betting in Georgia.
The bill called for an amendment to the GA Constitution and would have gone to a public referendum that November had it been passed into law. The bill died in committee after failing to gain the support it needed, but the fact that the bill was even introduced can be seen as a small victory in a state that has long resisted most forms of gambling.
In the meantime, the Georgia Horse Racing Coalition continues to advocate for thoroughbred racing. The coalition envisions building a world class facility and establishing an industry that would have an economic impact of more than $1.2 billion per year and create thousands of jobs.
Online Gambling in Georgia
The odds of online gambling being legalized anytime soon in Georgia are very low under the current political landscape. Georgia's anti-gambling laws are among the strictest in the nation, prohibiting even horse racing betting and social poker games played at home. In such an environment, legislation authorizing online casinos or poker has little chance of becoming law.
Online gambling is not specifically mentioned in Georgia's criminal code, but that makes little difference as the law mandates a clear-cut prohibition of gambling in any form.
GA Code § 16-12-20 defines gambling as "an agreement that, dependent upon chance even though accompanied by some skill, one stands to win or lose something of value." Further on, the code states that a person is considered to be gambling when he or she:
(1) Makes a bet upon the partial or final result of any game or contest or upon the performance of any participant in such game or contest;

(2) Makes a bet upon the result of any political nomination, appointment, or election or upon the degree of success of any nominee, appointee, or candidate; or

(3) Plays and bets for money or other thing of value at any game played with cards, dice, or balls.
Georgia even has its own version of the Federal Wire Act. §16-12-28 makes it an offense to communicate information related to betting, betting odds or changes in betting odds or to install equipment as such. Violators found guilty of "communicating gambling information" are subject to imprisonment of 1-5 years and/or a fine of up to $5,000.
State law also voids all gambling contracts to further dissuade participation in unlawful gambling. Furthermore, money lost by illegal gambling and paid may be recovered from the winner by the loser via legal action.
On gambling contracts, GA Code § 13-8-3 states:
(a) Gambling contracts are void; and all evidences of debt, except negotiable instruments in the hands of holders in due course or encumbrances or liens on property, executed upon a gambling consideration, are void in the hands of any person.

(b) Money paid or property delivered upon a gambling consideration may be recovered from the winner by the loser by institution of an action for the same within six months after the loss and, after the expiration of that time, by institution of an action by any person, at any time within four years, for the joint use of himself and the educational fund of the county.
Georgia Online Lottery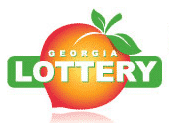 Georgia was one of the first states to take its lottery online after a 2011 Department of Justice ruling declared that the Wire Act does not apply to online lotteries.
Residents of Georgia who are Lottery Players Club members may purchase tickets and play a variety of instant win games online or through the GA Online Lottery mobile app.