Legal North Dakota betting options are limited to online horse racing betting and daily fantasy sports. Actual sports betting is still an uncertain prospect in North Dakota at this time.
Lawmakers have considered bills that would have authorized charitable organizations to run limited sports betting operations, but progress stalled on those efforts and lawmakers have since demonstrated no rush to introduce similar legislation.
North Dakota Betting Sites
Fantasy Sports:
Rank
Betting Site
Bonus
Rating
Visit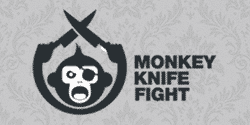 Horse and Greyhound Betting:
Other gambling options in North Dakota include tribal casinos, parimutuel wagering at horse racing tracks and the state lottery, which also offers its games online.
North Dakota Sports Betting
Sports betting is prohibited by North Dakota gambling laws. The definition of gambling in North Dakota is broad enough to include betting on sports and the law does specify that participation as a gambler is punishable by a fine of up to $1,000 for the first offense and escalating from there.
The odds of North Dakota legalizing sports betting have improved over time, but there are still no indications change is imminent. Two lawmakers stated near the end of 2018 that they planned to introduce legislation within the next year.
Two bills were indeed introduced in 2019 but failed to advance.
HB 1295 would have authorized sports betting as a game of chance and permitted licensed charitable organizations to offer wagers on professional sports only. The scope of ND sports betting under this bill would have been limited due to preexisting rules on charitable gaming that restrict the frequency of gambling events they may hold each year.
HB 1254 sought to establish a similar set of rules but would have permitted betting on college sports as well as professional sports.
HB 1295 died in committee while HB 1254 made it through a full House vote but died in the Senate. Since then, lawmakers have introduced no additional legislation to legalize mobile betting or retail sportsbooks.
North Dakota attempted to legalize sports betting for charitable purposes only due to the state constitution prohibiting all gambling except the lottery, charitable gaming and tribal casinos. Therefore, passing a bill to legalize mobile betting or retail sportsbooks operated outside of a charitable gaming context would require a constitutional amendment.
Tribal casinos in North Dakota may actually have the easiest route to sports betting. Under gaming compacts reached between the state and tribes in 2013, the tribes are authorized to offer most forms of gaming, including sports betting. In a section of each gaming compact detailing which forms of gaming the tribes may offer is a line of text that reads:
G. Sports Book except as prohibited by the Professional and Amateur Sports Protection Act
The Supreme Court of the US overturned PASPA in 2018, so it appears nothing is stopping ND tribal casinos from opening sportsbooks. The tribes have not yet moved on this opportunity, but they did meet with the Governor in 2018 to discuss the issue.
ND Horse Racing Betting
Parimutuel horse wagering is legal in North Dakota at live tracks, simulcasting facilities and online. The Racing Commission oversees the state's two racetracks:
Online Horse Racing Betting
North Dakota is unique in that it doesn't just permit online horse betting; it actually serves as one of the country's major advance deposit wagering licensing hubs. The North Dakota Racing Commission regulates and licenses numerous horse racing betting providers.
One of the nation's largest horse betting sites, WatchandWager.com holds a Racing Commission license. Sites that are licensed in other jurisdictions are also permitted to offer their services to residents.
Some of the bigger racing betting sites that accept customers from North Dakota include:
WatchandWager.com
TVG.com
TwinSpires.com
BetAmerica.com
A handful of off-track betting parlors (OTBs) are also available across the state:
ND Daily Fantasy Sports
Daily fantasy sports are the next best thing to actual sports betting in North Dakota. Both forms of wagering require a similar skill set and both can be supremely profitable for knowledgeable sports fans. These days, it is not uncommon to find daily fantasy contests that offer six or seven figure prizes to the top-performing players.
North Dakota does not license or regulate fantasy sports, but all major DFS operators accept ND residents as customers. The legality of DFS in North Dakota is unclear because state law makes no mention of fantasy sports and lawmakers have yet to pass legislation addressing the issue.
Fantasy sports games are exempt from federal anti-gambling laws, but each state still has the right to authorize or prohibit fantasy sports at the state level. It is unclear if North Dakota gaming laws can be applied to fantasy sports.
ND Century Code §12.1-28-02 (3) states it is a class C felony to conduct a "wagering pool or lottery," However, the state also provides an exemption from the legal definition of "gambling" for contests of skill. Currently, DFS providers consider their games to be contests of skill and operate openly in North Dakota. To date, the state has declined to take action against fantasy operators.
North Dakota Attorney General Wayne Stenehjem offered a statement a few years back that provided little help to anyone looking for legal clarity. He said, "If it's a game of chance, it's not likely legal. And if it's a game of skill, then it would likely be legal."
He went on to explain:
"People who say it's a game of skill say they carefully select their players, they look at the history, all the things that go into the selection of their team and then they make their choice. The other side says its pure chance whatever is going to happen."
In any case, all the major fantasy sports sites operate in North Dakota without issue today.
North Dakota Lottery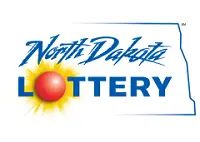 The North Dakota Lottery was established in 2004 after voters approved a constitutional amendment authorizing the sale of tickets to multistate drawings. The ND Lottery is a small operation that only sells tickets to Powerball, Mega Millions, Lucky for Life, Lotto America and 2by2 with no other games or scratch cards on offer.
ND residents 18 and older can visit the ND Lottery website or download the official mobile app to buy tickets online. Players may buy a single ticket at a time or buy subscriptions to multiple drawings, for up to a year in advance.
Winnings of $599 or less are deposited directly into customers' online accounts and may be withdrawn electronically. Winnings of $600 or more must be claimed in person.
Online Gambling in North Dakota
The Criminal Code of North Dakota considers gambling to be any activity in which the participants risk "any money, credit, deposit, or other thing of value for gain, contingent, wholly or partially, upon lot, chance, the operation of gambling apparatus, or the happening or outcome of an event, including an election or sporting event, over which the person taking the risk has no control."
Currently, North Dakota law prohibits the operation of online casinos or poker sites. Lawmakers did consider legislation to legalize online poker way back in 2005.
Representative James Kasper introduced HCR 3035 in 2005 as an attempt to get North Dakota to become the first state in the US to legalize online poker and offer oversight over the industry.
Had it passed, HCR 3035 would have allowed poker sites to relocate to North Dakota and accept wagers from all 49 states except for states that opted out. Rep. Kasper put forth a comprehensive argument for regulating online poker, noting the potential tax revenue and safety issues that a licensing regime would have addressed.
Ultimately, HCR 3035 was defeated in the Senate with a vote that overwhelmingly rejected the proposal. North Dakota hasn't pushed for any other measures to legalize the industry since then. Lawmakers don't seem particularly interested in pushing the issue at this time so it will likely be a while before anyone takes another stab at bringing internet poker or gambling to ND.
The legal definition of gambling in North Dakota provides exceptions for games of skill and private games in which the participants wager no more than $25 at a time. Anyone who is caught participating in outlawed gambling games is subject to an "infraction" for which there is a fine of up to $1,000. Anyone convicted of more than one infraction in a year may be charged with a Class B misdemeanor for which there is a fine of up to $1500 and up to thirty days of imprisonment.
North Dakota's Criminal Code does take the "business of gambling" more seriously. Anyone who conducts a wagering pool or lottery, receives wagers on behalf of another person or organizes an unlicensed gambling operation can be charged with a Class C felony. The punishment for conviction of a Class C felony in North Dakota is up to five years in prison and a fine of up to $10,000.