Kentucky is like most states in that its gambling laws are vague and enforcement of the law is spotty. The situation can be confusing so my goal with this page is to give you a clear-cut overview of the legal situation for online betting in Kentucky. This will include an explanation of the state's gaming laws, a list of legal places to bet online and a healthy dose of speculation about the future of online gaming in the state.
Some forms of internet betting that are legal at the federal level are also legal in Kentucky. What's legal right now in Kentucky includes online horse racing betting, fantasy sports, skill games and online lottery games. Each state has the ability to prohibit anything that is legal at the national level but Kentucky has no problem with any of those.
Until recently, Kentucky sports betting efforts were almost nonexistent and the odds of legalization seemed dim. That has changed in recent times with a pair of bills that were introduced in 2017 and 2018 as well as a panel that was formed in 2018 to consider the issue. Kentucky is far from a shoe-in for legal sports betting, but interest is clearly growing.
Legal Kentucky Betting Sites
Fantasy Sports:
Rank
Betting Site
Bonus
Rating
Visit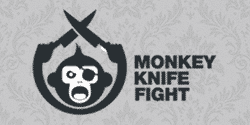 Horse and Greyhound Betting:
There's quite a bit of misinformation regarding what is legal and what is not in Kentucky. Even today, I can run a search on Google for Kentucky gambling sites and find dozens of websites recommending online casinos and poker sites that aren't actually legal. In most cases, they fail to mention that those sites are located overseas, are unregulated and do break US law by accepting customers from the state.
I don't mean to pass judgment on other websites, but I would like to let you know the reality of the situation. It's not a crime for YOU to place bets at offshore sites but those sites most definitely are committing a crime. Additionally, there are no regulated or mainstream betting sites operating here in the US without proper licensing. Any online sportsbook willing to take wagers from Kentucky residents today is by default an operation of questionable repute.
What you see above is a list of sites that are truly legal in Kentucky. Each one of these is located in the United States and answers to the law of the land right here in the USA. These sites all accept real money customers from Kentucky.
Gaming Laws in Kentucky
Kentucky's revised statutes provide a good deal of reading material if you're inclined to read the nuanced details. What stands out as most important are the state's definitions of "gambling" and what happens if someone is caught partaking in or promoting unlawful gambling.
The state defines gambling as follows:
"…staking or risking something of value upon the outcome of a contest, game, gaming scheme, or gaming device which is based upon an element of chance, in accord with an agreement or understanding that someone will receive something of value in the event of a certain outcome…"
This is interpreted to include poker (both online and real-world) and all other forms of gambling not explicitly legalized in KY. The state does not punish people who participate in gambling as players, but it does consider it a crime to "advance" or "profit from" gambling activity.
The text "profit from" does not include winning money as a gambler. The state defines profiting from gambling as making money in some way other than as a player. For example, you would be considered in violation if you ran your own sportsbook, charged people a fee to play casino games in your house, etc.
Promoting gambling is considered a Class A misdemeanor punishable by a fine of up to $500. This is bumped up to a Class D felony if you operate a bookmaking organization that utilizes 3 or more people and accepts more than $500 in a single day of operating, if you run a lottery scheme that accumulates more than $500 in any one day or if you operate an illegal gambling device. The punishment for which is imprisonment of 1 to 5 years.
The most important things to take away from this are that:
Poker counts as gambling in Kentucky
It is not a crime to participate in gambling as a player
It is a crime to promote, profit from or advance gambling activity
Sports Betting in Kentucky
Kentucky does not yet have legal sports betting, but some lawmakers are intent on seeing that change. In June of 2018, a bipartisan nine-member panel consisting of six representatives and three senators was formed to study legalization and then draft and file legislation to that aim.
According to news reports, lawmakers are considering drafting legislation that would legalize betting on professional sports and, to a lesser degree, college sports. The panel also has also been tasked with drafting regulations to govern sports betting in Kentucky.
Several pieces of legislation have also been introduced in recent years to bring sports betting to Kentucky. None of the following bills have made it to law, but the repeated introduction of these bills indicates there is some level of support for Kentucky sports betting.
Fantasy Sports Sites in Kentucky
The major fantasy sports sites operate in Kentucky due to the prevailing interpretation of Kentucky gambling law being favorable to DFS. The next step for Kentucky fantasy sites is to achieve firm legal clarity with the passage of DFS legislation.
Lawmakers attempted to do exactly that with HB 414 introduced in February of 2017. That bill made it to a full house vote and received a favorable vote of 37-36, but came up short of the 40 votes required to send that bill to the Senate.
If successful, HB 414 would have been an excellent bill for the daily fantasy industry. It sought initial licensing and annual renewal fees of just $5,000 and established a tax rate of 6%. Furthermore, if the tax bill for the year came out to more than $5,000, the initial registration or annual renewal fee could be used to offset taxes due for the year.
Although the bill was defeated, players can take heart knowing it wasn't defeated due to overwhelming opposition. The lack of success ultimately came down to apathy more than any sort of deep-seated anti-DFS sentiment in Kentucky. The issue simply does not register very high on the list on the list of priorities for most lawmakers. Today, it is business as usual for the daily fantasy industry in Kentucky.
Horse Racing Betting in Kentucky
Kentucky, home of Churchill Downs and the famed Kentucky Derby, has a long and rich horse racing tradition that runs strong to this day.
Whether it is the climate and geography that makes for naturally strong horses as some claim or a tradition born of necessity at a time when parimutuel wagering was stifled elsewhere that makes Kentucky a horse racing bastion as others claim, the fact is the Bluegrass State houses some of the best horse racing in the world.
Today, the Kentucky Horse Racing Commission (KHRC) oversees parimutuel wagering and horse racing across the state. Multiple racetracks operate throughout Kentucky and the state houses major events such as the Kentucky Derby, Kentucky Oaks, Clark Handicap and Blue Grass Stakes.
Visitors to any of the state's licensed racetracks may place wagers in-person while everyone else can bet online through any of the several racing betting sites that are licensed to do business in Kentucky.
Off-Track Betting Locations (OTBs) in Kentucky
The last remaining OTBs in Kentucky closed in 2013 to put an end to off-track betting. However, horse racing fans may still visit mobile betting sites or any of the state's racetracks to place wagers on races held in Kentucky and around the country.
Advance Deposit Wagering (ADW) in Kentucky
The KHRC licenses online betting sites (ADWs) such as TwinSpires and BetAmerica to offer mobile betting to customers in Kentucky. The major horse racing websites all operate in Kentucky today to offer customers online wagering from anywhere in state lines.
In 2016, the KHRC approved a new rule requiring each licensed ADW to secure a bond equal to 125% the average daily account balance of its in-state customers. This rule is intended to ensure the security of customer funds and was passed despite some concerns that out-of-state ADWs would choose to forgo Kentucky licensing but continue operating in the state.
Licensed Racetracks in Kentucky
A list of racetracks organized by type can be found at the KHRC website here. These tracks host live racing, simulcast wagering and in some cases, historical horse racing machines that operate in a manner similar to slots.
Currently, active racetracks in Kentucky include:
Future of Online Poker and Casinos
Kentucky won't be voted "most likely state to legalize online poker" any time soon. This is, after all, the state that seized 141 poker and gambling domains in 2008 with no notice to the defendants. The Commonwealth of Kentucky argued that the sites in question accepted wagers from players within the state in flagrant disregard of Kentucky law.
The domain owners never even had a chance to make the case that Kentucky had no jurisdiction to enforce its laws over domains hosted in completely different countries. Nevertheless, Kentucky moved to take the domains. PokerStars later agreed to pay $6,000,000 to gets its domain back while many of the other sites simply moved to other URLs.
On a more positive side, Kentucky does embrace some forms of online betting now. The state has no problem with online fantasy sports, horse betting and skill games. Some other state have recoiled at the thought of even those forms of online wagering, but Kentucky has so far shown no interest in prohibiting those activities.
What's missing now is any desire to change the current state of affairs. At the time of this writing, there are no initiatives to bring online casinos or poker to the state. This could change at some point but as of now, it's a waiting game.
Kentucky Online Lottery
The Kentucky Lottery took its games online in April, 2016 with little fanfare in order to keep up with the times. Kentucky Lottery CEO Arch Gleason explained the rationale behind the decision in simple terms:
"Our customers are aging, and in order to maintain our business, we need to be more attractive to a younger demographic who are accustomed to conducting a majority of their retail purchases online. This group is very mobile, and they expect brands to be accessible online and on their devices. We're delivering what they want."
Initially, the Kentucky Online Lottery (see our review here) launched with five instant play scratch-off games and access to the most popular draw games. Over time, the website added additional games to bring the total up to 39 instant win games plus access to Powerball, Mega Millions, Keno, Cash Ball 225 and Lucky for Life.
State residents 18 and older with a valid KY address can play online by visiting the official Kentucky Lottery website at play.kylottery.com. From there, you can register for an account and then fund your online wallet via credit card, debit card or by visiting an authorized lottery retailer to purchase iGifts or iFunds.
Purchasing entries to draw games online is as simple as buying them in person. Once you have a funded online lottery account, you can log in from your desktop or mobile device to choose a game, choose your numbers and specify a number of entries to purchase. All ticket prices are the same online as they are at local retailers.
The Kentucky Lottery's instant win games work similarly to scratch cards that are sold across the state. Although everything happens online, the basic mechanics are the same. You buy a ticket, "scratch" it off using your mouse or mobile device and win prizes for matching symbols. Online scratchers can be purchases for prices ranging from $0.50 to $10 and can pay as much as $150,000.