Every year, the biggest weekend in North American horse racing begins on Friday with the Kentucky Oaks race. This big event always precedes the famed Kentucky Derby but it's more than a mere opening act. The Kentucky Oaks on its own is one of the most attended horse races in the United States each year with an average attendance of 100,000 people.
The Kentucky Oaks is run by three-year-old fillies on a 1 1/8 mile dirt track at Churchill Downs racetrack. Up for grabs is a $1 million guaranteed purse with $600,000 of that going to first place. In addition to prize money, the winner will be presented with a garland of lilies, hence the phrase "Lilies for the Fillies."
Betting on the Kentucky Oaks is always furious, even if a good number of people do plan on saving their biggest outlays for the following day's big race. Anyone in attendance at Churchill Downs need only approach the nearest betting window to get a piece of the action. If you can't make it to Louisville in person, that doesn't mean you're out of luck. There are a few high quality racing betting sites that are more than happy to book your action from a distance.
Remember, online racing betting is legal in the United States. That means you can place real money wagers online and you're not going to get in trouble. In fact, licensed horse racing sites actually pool the money they take in online with the money the tracks collect in person. All that money coming in online and in-person is thrown together and payouts derive from that one, big pool.
Where to Bet on the Kentucky Oaks
All of the following betting websites will be hosting real money wagers on the Kentucky Oaks. Anyone who can't make it in person can just sign up for an account at one of these sites to join the fun. These sites offer the best odds and fastest payouts in the industry:
Rank
Betting Site
Bonus
Rating
Visit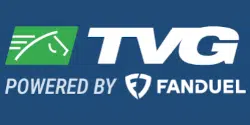 BetAmerica and TwinSpires are both licensed in the United States and are 100% compliant with state and federal law. Each site takes a unique approach to Kentucky Oaks betting, but they are all good, safe places to wager. I've bet at all of these sites at one point or another and have always had a positive experience at all of them. You'll be in good hands at any of these sites.
Getting Started
If you'd like to bet real money on the race, you'll need to sign up for an account at a horse racing site and then make a deposit. Betting accounts are free and most deposits are also processed free of charge. Your deposit options will include the likes of credit card, instant bank transfer, prepaid voucher and bank wire. Let's walk through each step.
1. Choose a betting site
First things first – it's time to choose where you take your business. This is the most important step in the whole process. My advice is to choose from one of the three sites listed above because each of those is a safe place to play and offers all the same wagers that you'd get if you were at the track in person.
A part of your decision will be impacted by your state of residence. Licensed horse racing sites based in the United States are only allowed to accept customers from about 30 states. You can see a list of state restrictions for BetAmerica and TwinSpires at the bottom of this page and this page.
If you're unable to sign up for an account at BetAmerica or TwinSpires, that doesn't leave many options. A few states outlaw online racing betting for everyone. In that case, your best option is to look for a nearby OTB facility.
2. Sign up for an account
This part is easy. Once you have a betting site in mind, visit the website and click on the big "join now" link on the front page. You'll be asked for your name, address and a few other pieces of information. It's important you give them accurate information because US-based sites are required to verify that you are in an accepted state.
It costs nothing to sign up for an account and takes all of two minutes. After you have an account, you can log in any time to see upcoming races and browse the open wagers. BetAmerica and TwinSpires also provide live race feeds to all accountholders.
3. Make a deposit
The list of deposit methods varies from one site to the next. In my experience, the two easiest ways to deposit are by credit card and bank transfer. All you have to do is type in your information and you're done. Credit card deposits are processed instantly while electronic banking can take a couple days. Keep that in mind if you're prone to doing things at the last minute.
If you're not comfortable sharing your banking or card details with anyone else, that's no problem. Each of the betting sites on this page has at least one cash-based deposit method that requires no personal info. BetAmerica and TwinSpires both accept a certain type of prepaid debit card called the Green Dot MoneyPak.
4. Place your bets
Your betting site will most likely send you a few e-mails in the days leading up to the Kentucky Oaks and Kentucky Derby letting you know about all their betting options. To place a bet, log in to your account the week before or day of the race and select "Churchill Downs" as your track.
If you need help understanding how the various bets work, take a look at our big horse betting guide here. That page explains everything you need to know about every type of horse wager.