It is officially 2021 Kentucky Derby betting season.
The 2021 Kentucky Derby is scheduled to resume its typical position on the racing calendar following a disrupted 2020 that saw the race held in September. Race organizers are planning to hold the next edition on Saturday, May 1st, 2021.
Best Kentucky Derby Betting Sites and Apps
Rank
Betting Site
Bonus
Rating
Visit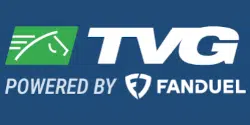 Early buyers can pick up tickets in advance through the Kentucky Derby's website. Currently, Churchill Downs is proceeding on the assumption that things will return to normal in 2021 after COVID-19 prompted organizers to first announce they would reduce in-person capacity before finally deciding to hold the 2020 race without fans at all.
Betting on the 2021 Kentucky Derby
When: Saturday, May 1st
Where: Churchill Downs in Louisville, Kentucky
Watch it: NBC
Ideally, the next edition will represent a return to normalcy for the country, but fans will be able to bet on the Kentucky Derby online from home in any case. If things are back to normal by then, fans will also be able to bet in-person at the track and through off-track betting locations (OTBs) across the US.
The 2021 Kentucky Derby betting odds will begin to shape up closer to the race as the next crop of contenders make their way through the Road to the Kentucky Derby.
Where to Bet on the Kentucky Derby Online
The majority of US states have at least one legal horse racing betting site that can be used to place Kentucky Derby wagers online and through mobile devices.
Below are our recommended horse betting websites and apps. For most of those reading this right now, online will be the most convenient method by far to bet on the Kentucky Derby.
It is important to note each of these operators is legal and licensed in the United States. BettingUSA.com does not recommend offshore or quasi-legal betting sites. Each of the following sites is headquartered in the US and operates in compliance with all federal and state laws.
The availability of the major horse racing betting sites varies by state, but readers can see the following map for more information. Blue states permit online racing betting and red states do not. Select any state below for more information.

Online Racing
2021 Kentucky Derby Odds and Contenders
At the next Kentucky Derby approaches and more is learned about upcoming runners, horse racing observers will begin putting out projected odds and adjusting them over time. BettingUSA will update this page with updated odds periodically until race day.
The official morning line odds will be published after the post position draw the week of the Kentucky Derby. Once the morning line odds are live, OTBs and horse racing betting sites will begin taking wagers on the Kentucky Derby.
Check back later for our first batch of projected 2021 Kentucky Derby odds.
2020 Kentucky Derby Results
The events surrounding the Kentucky Derby and lack of fans were anything but normal, but the race itself went off without a hitch.
In the end, Authentic emerged victorious after getting off to an early lead that he never relinquished to give trainer Bob Baffert his sixth Kentucky Derby victory. Pre-race betting favorite Tiz the Law took the lead for a brief moment entering the stretch, but Authentic was able to dig in and regain the lead to win it by 1 1/4 lengths.
| | | | |
| --- | --- | --- | --- |
| Horse | Post Position | Morning Line Odds | Final Odds |
| | | | |
| 1st: Authentic | 18 | 8-1 | 8-1 |
| 2nd: Tiz the Law | 17 | 3-5 | 3-5 |
| 3rd: Mr. Big News | 9 | 50-1 | 46-1 |
| 4th Honor A.P. | 16 | 5-1 | 7-1 |
| 5th: Max Player | 2 | 30-1 | 19-1 |
| 6th: Storm the Court | 4 | 50-1 | 27-1 |
| 7th: Enforceable | 3 | 30-1 | 22-1 |
| 8th: Ny Traffic | 15 | 20-1 | 12-1 |
| 9th: Necker Island | 11 | 50-1 | 49-1 |
| 10th: Major Fed | 5 | 50-1 | 43-1 |
| 11th: Sole Volante | 12 | 30-1 | 32-1 |
| 12th: Winning Impression | 14 | 50-1 | 50-1 |
| 13th: Money Moves | 7 | 30-1 |  13-1 |
| 14th: Attachment Rate | 13 | 50-1 | 47-1 |
| 15th: South Bend | 8 | 50-1 | 36-1 |
| Thousand Words | 10 | | |
| King Guillermo | 6 | | |
| Finnick the Fierce | 1 | | |
How to Bet on the Kentucky Derby
The vast majority of wagers placed on major races such as the Kentucky Derby are simple enough that anyone can get started with a little guidance. Ultimately, the goal with every wager is to pick a horse that will finish either in first place or very close to first.
The following wagers are the most common types that most casual race fans can pick up and run with in no time.
The Basics
Win: This is the simplest horse racing wager of them all. Bettors pick a horse and place a wager of $2 or more. The bet wins if the selected horse wins the race outright. Any result other than a first-place finish results in a loss for the wager.
Place: A place bet wins if the selection finishes in either 1st or 2nd place. This one gives bettors a little more leeway but comes at the cost of a lower total payout.
Show: A show bet wins if the horse finishes anywhere in the top three. Bettors get even more leeway with this wager, but the payout is reduced just a bit more.
The Basic Exotics
Exacta: With an exacta wager, the bettor picks two horses to finish in 1st and 2nd place. The exacta bet only wins if the two horses finish in the exact order specified. This one is more difficult than a basic win wager, so the payouts are higher.
Trifecta: A trifecta involves picking three horses to finish in 1st, 2nd and 3rd place in that order. The chosen horses must finish in that exact order for this wager to win. The payouts for trifectas are even higher than any other wager described so far.
Superfecta: Moving up one more step in both difficulty and payout is the superfecta bet. In this one, the bettor chooses four horses to finish in 1st, 2nd, 3rd and 4th place in that exact order. Superfectas are difficult to win but pay very well.
Horse racing fans can read more about these wagers and others at the BettingUSA horse racing betting guide. There, fans can read about all the wagers described above plus other options such as boxing and keying horses.
2021 Kentucky Derby Futures
Kentucky Derby futures allow horse racing fans to place wagers well in advance of the race, even before the final runners have been selected.
Futures are usually the domain of traditional sports betting in which wagers are placed against the house, but Churchill Downs offers parimutuel Kentucky Derby Future Wager Pools each year that allow fans to get their bets in on the winners very early.
Kentucky Derby futures are fraught with uncertainty being so far out from race day but offer payouts that are potentially much larger. Horse racing fans should be aware that futures are not refundable; once the bet is placed, there it remains even if the chosen horse withdraws.
Each year, Churchill Downs hosts four futures Kentucky Derby future pools. The first actually begins at the end of the previous year while the next three occur in intervals over the run-up to race day.
Each Kentucky Derby future pool offers 24 individual selections: 23 for horses that are expected to race and one for "all others" that covers any other potential candidate that isn't yet on the radar.
2021 Kentucky Derby futures will be announced at a later date.
How the Road to the Kentucky Derby Works
Kentucky Derby prospects get exactly one chance in their lives to take a crack at the Kentucky Derby due it being open to three-year-olds only. A total of twenty slots are available, so competition to even earn an appearance at the starting gate is fierce.
Most horses vie for one of the twenty slots through a series of 35 prep races called the Road to the Kentucky Derby, beginning in the fall of the year preceding the race. The top four finishers in each prep race earn points for their performances and move their way up the leaderboard that will ultimately determine who gets to run in the Kentucky Derby.
Churchill Downs also runs the Japan Road to the Kentucky Derby and the European Road to the Kentucky Derby to invite one horse from each region.
The number of points up for grabs in each race varies as some races along the way are worth more than others. Early prep races, for example, may award 10 points for a first place finish, 4 points for a second place finish, 2 points for a third place finish and 1 point for a fourth place finish.
Some of the higher profile races award significantly more points and are therefore highly anticipated as key races to watch for potential Kentucky Derby standouts. The Belmont Stakes, for instance, issues 150-60-30-15 points for the first four finishers respectively.
After the final race in the series is completed, the top 18 horses with the most points plus the winners of the Japan and European roads are invited to run in the Kentucky Derby. Fans can track point totals and look for potential contenders each year here.