With post positions in place and morning line odds published, it is almost time to bet on the 2020 Preakness Stakes online or in-person at the nearest OTB.
The 2020 Preakness Stakes will be held on Saturday, October 3rd rather than its usual May date due to widespread disruptions of the horse racing season caused by COVID-19.
Preakness Stakes betting handle typically approaches $100 million every year, but 2020 has been anything but normal and it is difficult to predict how coronavirus will impact those figures. Even so, legal horse racing betting sites will be on hand and taking wagers as normal from fans in most US states.
The 2020 Preakness Stakes will serve as third leg of the Triple Crown. Sadly, there will not be a Triple Crown contender this year due to Tiz the Law winning the Belmont Stakes in June and Authentic winning the Kentucky Derby in September.
In this Preakness Stakes betting guide, BettingUSA will explain where to bet online, the best mobile horse wagering apps, race date, handicapping information and everything newbies need to know to get started.
Best Preakness Stakes Betting Sites and Mobile Apps
Rank
Betting Site
Bonus
Rating
Visit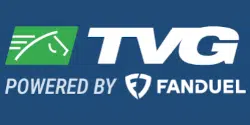 Betting on the 2020 Preakness Stakes
The 145th running of the Preakness Stakes has been rescheduled from its usual May date to Saturday, October 3rd due to the ongoing COVID-19 pandemic.
Reschedule aside, betting will be widely accessible to fans via licensed ADWs (online and mobile betting providers) and off-track betting locations (OTBs) in states that have relaxed their lockdown measures.
One of the purposes of rescheduling the Preakness Stakes was to leave open the possibility of fans being able to attend the race in-person. However, race organizers announced on September 2nd that the race will be run without fans in attendance.
Preakness Stakes 145 will retain its order in following the Kentucky Derby but will now serve as the final leg of the Triple Crown rather than the second. The 2020 Triple Crown schedule this year put the races in a unique order:
Belmont Stakes: June 20th (winner: Tiz the Law)
Kentucky Derby: September 5th (winner: Authentic)
Preakness Stakes: October 3rd
The most obvious 2020 Preakness Stakes betting implications have to do with scheduling, particularly in how trainers will not have to plan for another big race soon to follow as they would most years. This year, the Preakness Stakes will be the end of the Triple Crown line.
2020 Preakness Stakes Betting Odds
The 2020 Preakness Stakes post positions are in and the official morning line odds are up. Preakness 145 held its post position draw on Monday the 28th to set the field and provide a first glimpse of what to expect.
Legal horse racing betting sites will begin taking wagers the day before or morning of the race and the odds will fluctuate from there as money comes in.
| | | |
| --- | --- | --- |
| Post Position | Horse | Morning Line Odds |
| 1 | Excession | 30-1 |
| 2 | Mr. Big News | 12-1 |
| 3 | Art Collector | 5-2 |
| 4 | Swiss Skydiver | 6-1 |
| 5 | Thousand Words | 6-1 |
| 6 | Jesus' Team | 30-1 |
| 7 | Ny Traffic | 15-1 |
| 8 | Max Player | 15-1 |
| 9 | Authentic | 9-5 |
| 10 | Pneumatic | 20-1 |
| 11 | Liveyourbeastlife | 30-1 |
Bob Baffert's Kentucky Derby winner Authentic at Post No. 9 comes in as the heavy 9-5 favorite followed by Art Collector at 5-2.
Authentic will enter the Preakness Stakes on a record of five wins and a second-place finish dating back to November. At the Kentucky Derby, Authentic took the lead and kept it nearly the entire time to finish the winner by a length and a quarter.
As for Authentic's starting position, Bob Baffert seems satisfied with it. Here's what he told reporters following the drawing:
I'd rather be 9 than 1 or 11. When I drew 1 and 2 with American Pharoah and Dortmund, I thought it was the end of the world, but it worked out. And when Authentic drew 18, I thought I was done, so 9 is fine. It is what it is. He worked fine today and he looks fantastic, so we're ready.
Art Collector heads to the Preakness Stakes as the winner of five straight races. He was last seen winning the Ellis Park Derby in August and was scheduled to run in the Kentucky Derby but pulled out after nicking a heel while training. It was a minor issue, but trainer Tommy Drury decided to pull him as horse racing rules prohibit the use of anti-inflammatories that close to a race.
Behind them are Swiss Skydiver and Thousand Words at 6-1 apiece.
Swiss Skydiver, trained by Kenny McPeek, has finished no worse than second place over six races since March. She last finished second at the Kentucky Oaks on September 4th after winning the Alabama Stakes in August. She will be ridden by Robby Albarado, who rode Curlin to victory at the 2007 Preakness Stakes.
Thousand Words, also trained by Bob Baffert, is a three-time stakes winner who most recently ran to victory in the Shared Belief Stakes on August 1st. He was scheduled to run in the Kentucky Derby but scratched late after flipping in the paddock while being saddled.
Where to Bet on the Preakness Stakes Online
It is not at all necessary to attend the race in-person or visit the nearest OTB to bet on the Preakness Stakes.
Numerous horse racing betting sites and mobile apps are available to fans in most states. These betting sites are legal, licensed and operate with the permission of track owners, allowing them to offer all the same types of wagers that are offered at the Preakness Stakes itself.
All wagers placed online with licensed betting sites are pooled with wagers taken at the track, giving customers true track odds and supporting the horse racing industry. Our top-rated Preakness Stakes betting sites are fully legal and collectively operate in upwards of 40 states.
Recommended Betting Sites and Mobile Apps
Where to Watch the Preakness Stakes Online or on TV
Horse racing fans have two options to watch the Preakness Stakes live this year. Those with an online betting account with a major provider (see the above list) may log in on race day to watch the race via desktop or mobile device.
Most betting sites require customers to either a) have a funded account or b) place at least one wager to unlock access to live streaming at no charge.
To watch it live on TV, fans can tune in to NBC on race day from 4:30 to 6:30 PM ET.
States with Legal Preakness Stakes Betting
Not all licensed betting sites are available in all states due to various licensing and legal considerations. Horse racing fans can select any state on the following map for a brief overview of which operators are available in each state.
The states in blue permit online horse racing betting while the states in red do not.

Online Racing
Getting Started: How to Bet on the Preakness Stakes
Aside from the magnitude of the event, betting on the Preakness Stakes is no different than placing a wager on any other horse race. Horse racing fans can place wagers in-person at the race itself, at simulcasting facilities around the country or online.
1. Choose a Horse Racing Betting Site
For fans who wish to bet online or through a mobile app, getting started begins with choosing a reputable horse racing betting operator.
There are actually quite a few licensed horse racing betting sites in the US, but most are small operations with limited geographic reach. The biggest operators, as listed above, are available in the greatest number of states and tend to offer the best betting promotions, handicapping tools and other features.
All major betting sites support desktop wagering along with mobile apps for iOS and Android devices.
2. Sign up and Verify
Licensed betting sites are required by law in all states to collect the information of new customers and to verify the age and identity of each new customer.
Initially, signing up for an account to bet on the Preakness Stakes involves submitting the usual personal information:
Name
Address
E-mail and phone number
Additionally, operators must verify each customer's identity and do so by requesting a social security number and driver's license number. This information is then cross-checked against government and private databases to confirm the identity of each customer.
In most cases, signing up takes just a few minutes.
3. Make a Deposit
Most horse racing betting sites accept a wide variety of deposit methods that cover a range of options including credit, electronic banking and even cash. The most common deposit methods include:
Credit and debit cards
ACH eCheck
Wire transfer
Green Dot MoneyPak or PayNearMe to deposit with cash
5. Place a Bet
Preakness Stakes betting typically opens 24-48 hours prior to the race after post positions have been drawn. On the day before the race, customers can log in to their online or mobile betting account to get started.
Most betting apps present users with a list of upcoming tracks upon logging in, and from there customers can select Pimlico Race Course to view upcoming races – including the Preakness Stakes itself.
Types of Preakness Stakes Wagers
As one of the biggest race on the calendar, Preakness Stakes betting options will include all the most common types of wagers outlined below.
Straight Bets
Win: Select a horse to finish in 1st place
Place: This wager wins if the selected horse finishes in 1st OR 2nd place
Show: This wager wins if the selected horse finishes anywhere in the first three places
Exotic Bets
Exacta: Select two horses to finish in 1st and 2nd place in the correct order
Quinella: Select two horses to finish in 1st and 2nd place in any order
Trifecta: Select three horses to finish in 1st, 2nd and 3rd place in the correct order
Superfecta: Select four horses to finish in 1st-4th places in the correct order
Hi-5: Select five horses to finish in the top five in the correct order
Multi-Race Exotics