Sports betting is legal and regulated in New Jersey courtesy of legislation passed in 2018.
NJ betting sites and mobile sportsbooks bring the action to fans across the state while those who prefer to do their betting in person can visit retail sportsbooks at casinos and racetracks.
Other forms of legal online betting in New Jersey include casino and poker sites, daily fantasy sports sites, horse racing betting and lottery games. In-person betting is similarly widespread with Atlantic City casinos, retail sportsbooks, racetracks, off-track betting parlors (OTBs) and the state lottery all open for business.
Read on for a list of the best NJ betting apps and sportsbooks plus a detailed look at each form of gaming that is legal and regulated in the Garden State.
Legal New Jersey Betting Sites
New Jersey was one of the first states to legalize and implement online gambling, and it is largely thanks to the combined efforts of the state's voters and a number of hardworking lawmakers that sports betting is no longer prohibited at the federal level. If it wasn't for New Jersey, the gambling landscape in the United States would look much different today.
Sports Betting in New Jersey
Sports betting is now legal in New Jersey thanks to a 2018 Supreme Court decision that found the Professional and Amateur Sports Protection Act (PASPA) unconstitutional. Prior to the Supreme Court decision, PASPA prevented New Jersey and almost every other state from legalizing and regulating sports betting.
New Jersey mounted a legal challenge to PASPA beginning in 2012 with a piece of legislation seeking to legalize sports betting. That set off a years-long legal battle that culminated in the Supreme Court striking down PASPA. You can read more about the history of the legal case lower on this page, but the gist of it is the federal government can no longer tell New Jersey that sports betting must remain outlawed.
Most states that want sports betting must now scramble to pass new legislation, but New Jersey had a head start and already has a law in place ending the state prohibition. This means sports betting is legal in New Jersey right now.
There was a delay of about a month between the Supreme Court decision and the first New Jersey venues taking legal wagers. After the decision came down, lawmakers in New Jersey told local racetracks and casinos to hold off on implementing sports betting so they could pass a second law providing regulations and licensing conditions.
That law was approved by the legislature in June of 2018 and was signed by Governor Murphy three days later. The secondary law called for emergency regulations and expedited temporary licenses in order to allow the first venues to begin taking sports wagers by June 14th, 2018.
New Jersey Governor Phil Murphy marked the occasion with a visit to Monmouth Park racetrack on June 14th where he placed the state's first ever legal sports wagers. Governor Murphy bet $20 on the Germany winning the 2018 FIFA World Cup and $20 on the New Jersey Devils winning the 2019 Stanley Cup.
Sports betting is now a reality in New Jersey.
Best NJ Betting Sites
Mobile and online sports betting is now legal in New Jersey. We'll cover the legal background in a bit, but first we'll start with a look at where you can bet on sports online from within NJ state lines.
---
DraftKings Sportsbook
DraftKings opened for business in 2012 strictly as a daily fantasy sports site and quickly grew to become one of the two major fantasy sites in the US (with the other being FanDuel). After the Supreme Court ended the federal sports betting prohibition, it was only natural for DraftKings to begin moving into online sports betting.
In fact, DraftKings officials had been preparing for the possibility of legal sports betting even before the Supreme Court issued its decision. These early preparations gave DraftKings a head start once New Jersey had all the necessary regulations in place. On August 1st, 2018, DraftKings Sportsbook opened as the first legal sports betting app in New Jersey.
You can check it out at:
---
SugarHouse Sportsbook
SugarHouse Online Casino opened in 2016 and then added a full-service sportsbook in 2018 after receiving a license from the New Jersey Division of Gaming Enforcement. SugarHouse has one of the nicer interfaces in New Jersey with a desktop platform and mobile app that offer players a full range of pre-game bets, in-play bets and much more.
The SugarHouse sports betting platform covers a range of international sports including all the majors such as football, baseball, basketball, soccer, golf, hockey and tennis in addition to smaller sports such as cricket, darts, MMA, boxing and golf. For the most complete sports betting experience, SugarHouse Sportsbook is worth a look.
You can visit SugarHouse sportsbook and view the lines at:
---
FanDuel Sportsbook
Daily fantasy site FanDuel.com first entered the sports betting market through a deal reached with Meadowlands Racetrack to offer retail betting. FanDuel then broke into the online betting market with the launch of FanDuel Sportsbook Online in September of 2018.
FanDuel is partially owned by Paddy Power Betfair, which itself is an experienced sports betting operator that has been operating in regulated markets for years. Extensive experience combined with brand name recognition make FanDuel a strong contender in the NJ online betting market.
The FanDuel Sportsbook app can be downloaded for iOS and Android devices from anywhere in the country to view the lines, but only residents of New Jersey may place wagers. The mobile app boasts simple navigation and supports in-play betting. This is one of the most comprehensive in-play betting apps launched to date with many short-term wagers available throughout every game.
You can visit FanDuel Sportsbook at:
---
PointsBet
PointsBet is the most unique NJ betting site to launch to date with its own take on sports wagering. While PointsBet offers all the standard types of wagers you'd expect to find anywhere else, it also offers a new type of spread betting which pays you more for being more right.
For example, you can take the offer on a points total and choose an amount to wager per point. Imagine a football game with the point total set at 55 points. If you bet $10 per point and the final total ends up being 59 points, you would end up with $40 in winnings.
You can visit PointsBet at:
---
Bet365 NJ
Bet365 came a bit later to the NJ market in August 2019 in partnership with Hard Rock Atlantic City. The company may be new to the US, but Bet365 has a long history on the international stage and operates one of the most successful online betting operations in the world.
In the US, Bet365 brings with it a willingness to take wagers on a wide range sports and leagues than just about anyone else in the game. In-play betting on Triple A baseball games? Yup. Wagers on Japan's L2 League women's matches? You gotcha.
You can visit Bet365 online at:
---
theScore
The popular sports news, media, scoring and stats app best known as theScore has entered the online betting game. First stop: New Jersey in partnership with Monmouth Park.
theScore has a very good chance to ramp up activity quickly as it holds the keys to a massive user database consisting entirely of tech-savvy sports fans. Past experience in managing a high quality app and interacting with sports fans gives theScore a leg up and will be partnering with US-based sports technology company Bet.Works.
You can visit theScore online at:
---
Hard Rock Casino Sportsbook
Hard Rock Casino in Atlantic City entered the NJ sports betting market in early 2019 with the launch of its own online sportsbook. With all the flare of the Hard Rock brand, this sportsbook offers pre-game and in-play betting on all the major sports in North America and beyond.
Hard Rock Sportsbook offers a fully-compatible experience with support for desktop, iOS and Android users alike. You can visit the website to download the app or simply point your phone's browser to wager without downloading anything.
You can visit Hard Rock Online at:
---
BetMGM Sportsbook
BetMGM launched its online sportsbook in August of 2018 to become New Jersey's first all-in-one gambling site offering sports betting, casino games and poker all in one location. The handy thing about BetMGM is that a single account grants access to all the major forms of online gaming.
BetMGM Sportsbook is aligned with the Borgata in Atlantic City and holds a valid license from the NJDGE. Customers can visit the website at BetMGM.com or download the mobile sportsbook app to bet on the go.
See it for yourself at:
---
William Hill Sportsbook
William Hill is partnered with Ocean Resort and Monmouth Park for retail betting in NJ and operates online betting under the William Hill banner via mobile app and web platform. William Hill Online launched on September 1 of 2018 and is now available to customers across New Jersey.
William Hill Sportsbook offers a range of betting options including in-play betting plus wagers for all major sports. A clean and easy-to-navigate interface makes it easy to find specific games. In addition to taking wagers on who will win any particular game, William Hill Online supports point totals, props and futures.
You can visit William Hill online at:
---
Caesars Casino Sportsbook
Caesars NJ Sportsbook launched sports betting on Thursday, September 6th of 2018 just in time for the first NFL regular season games. Customers can download the Caesars Casino app on iOS or bet online at CaesarsCasino.com via desktop or Android device.
Caesars Online Sportsbook is powered by the OpenBet platform, which is used by some of the world's largest online sports betting brands such as William Hill, Ladbrokes and Betfair. Simple navigation and a fully functional mobile app make it easy to get started with real money wagers.
You can visit Caesars Casino online for more information or to get started at:
---
Golden Nugget Online Sportsbook
Golden Nugget Online Casino has been open since 2013 and launched its sportsbook in early 2019. Building off its early success as New Jersey's most popular casino site, Golden Nugget Sportsbook now has the ability to promote its sports betting product to a large existing userbase.
Sports betting at Golden Nugget is powered by software from SBTech, which itself is a major player on the business-to-business side of the industry. With the assistance of SBTech technology, Golden Nugget was able to launch with coverage of dozens of sports and thousands of individual wagers from day one.
When Golden Nugget Sportsbook first launched, it was prohibited by state law from accepting wagers on any NBA games due to its owner, Tilman Fertitta, also owning the NBA's Houston Rockets. That changed in September 2019 after lawmakers approved an amendment relaxing the restriction. Now, Golden Nugget is allowed to accept wagers on all NBA games that do not involve the Houston Rockets.
You can visit Golden Nugget Sportsbook at:
Unibet NJ
Unibet made its US debut in 2019 first with the launch of an online casino and later with mobile sports betting for New Jersey customers. In New Jersey, Unibet operates off the online gambling and sports betting licenses held by Hard Rock Casino AC.
The Unibet name was relatively unknown in the US prior to its NJ launch, leaving the brand with the considerable challenge of carving out a space in the competitive NJ betting market as a relatively late entrant.
However, Unibet has no small amount of marketing firepower behind it. The Unibet brand is owned by international gaming giant Kindred Group, which is publicly listed on Nasdaq Stockholm and has served nearly 30 million customers from around the world.
Visit Unibet NJ at:
Wynn Sports NJ
Wynn Sports came to New Jersey in August 2020 following a successful five-day soft launch the previous month.
In New Jersey, Wynn Sports operates in partnership with Scientific Games and offers a typical mobile sports betting experience to date. Standard pregame wagers, in-play betting and live stats all combine to make this a capable operator in a competitive market.
Wynn Sports has not yet launched a website or Android app, but iOS users can get started by launching the App Store and searching for "Wynn Sports."
---
How New Jersey Legalized Online Betting
The law that was at the center of New Jersey's Supreme Court case does not cover a lot of ground beyond simply legalizing sports betting. Before sports betting could commence in NJ, lawmakers had to draft and pass an additional bill containing regulations governing the industry.
A regulatory bill was sent to Governor Murphy in 2018 and it included regulations not only for in-person sportsbooks, but also for online betting sites. The bill was signed into law on June 11th of 2018 and the first in-person sportsbooks opened shortly thereafter.
The bill included a mandatory waiting period of one month before online betting could commence, which gave us a date of July 11th as the earliest possible start date. However, none of the state's casino operators were ready to go by then. DraftKings, in partnership with Resorts Casino, was the first mobile bookmaker to the market.
Where to Bet on Sports in New Jersey
Monmouth Park in Oceanport and the Borgata in Atlantic City were the first two locations to begin taking sports bets while others followed in short order. Below is an up-to-date list of all New Jersey sportsbooks.
Monmouth Park Sports Book
Monmouth Park originally announced a planned date of Monday, May 28th to open its William Hill sportsbook and accept its first real money sports wager, but was told to wait until further regulations could be implemented.
Shortly after Monmouth Park announced its tentative opening date, NJ.com reported that a bill introduced by Senate President Stephen Sweeney includes a provision stating that anyone who begins accepting sports betting before the state implements regulations will be prohibited from accepting future bets on games.
Monmouth Park acquiesced and put its plans on hold – but only for a bit. The New Jersey legislature moved quickly to introduce new regulations and Governor Murphy happily signed off on them. Monmouth Park jumped at the opportunity to become the location of the state's first ever legal sports wager on Thursday, June 14th, 2018.
Monmouth Park Sports Book Hours
Monday – Thursday: 10 AM to 1 AM
Friday: 10 AM to 2 AM
Saturday: 8 AM to 2 AM
Sunday: 8 AM to 1 AM
The Borgata AC Sports Book
The Borgata began taking sports wagers the same day as Monmouth Park. Former 76ers star Julius Irving had the honors of placing the first legal wager in Atlantic City with a wager on the Philadelphia Eagles to win the next Super Bowl. After he placed that first wager, the Borgata began taking bets from the public at large.
The Borgata did not have a dedicated sportsbook completed in time for New Jersey's first day of sports betting, but was able to snag a permit for a temporary location that will serve as the sportsbook for now. What was formerly the Race Book will be known as the Race & Sports Book at Borgata until the permanent sports book can be completed.
Borgata Sportsbook Hours
Monday – Friday: Opens daily at 11 AM
Saturday – Sunday: Opens daily at 9 AM
Hours subject to change based on sports programming
Ocean Resort AC
The William Hill Sportsbook at Ocean Resort opened on June 28th, 2018 as the second boardwalk casino to accept sports wagers. Ocean Resort already runs an online casino and will likely get involved in online sports betting in short order.
Ocean Sportsbook Hours
Monday – Thursday: 10 AM to 12 AM
Friday – Saturday: 10 AM to 1 AM
Sunday: 9 AM to 12 AM
FanDuel Sportsbook at Meadowlands
Meadowlands Racetrack in East Rutherford began taking wagers on July 14th, 2018 at the FanDuel Sportsbook. The FanDuel Sportsbook accepts wagers on a wide variety of sports and has since launched mobile betting across the state.
FanDuel Sportsbook NJ has the distinct advantage of being the closest NJ sportsbook to New York City and is located in the same sporting complex that hosts the NFL's New York Jets and New York Giants.
FanDuel Sportsbook Hours
Mon-Thurs: 10 AM – 1 AM
Fri: 10 AM – 2 AM
Sat: 7 AM – 2 AM
Sun: 8 AM – 11:30 PM
Bally's AC
Bally's Atlantic City accepted its first sports bet on July 30th, 2018. Bally's is owned by Caesars Entertainment and while some New Jersey properties operated by Caesars are branching out into online gaming, Bally's itself does not yet have an online casino and has made no announcements regarding plans for online sports betting.
The Book at Bally's Hours
Monday – Thursday: 11 AM to 11:30 PM
Friday: 11 AM to 12 AM
Saturday: 10 AM to 2 AM
Sunday: 10 AM to 11:30 PM
Subject to change based on special sporting events
Harrah's AC
Harrah's Atlantic City accepted its first sports bets at 11 AM local time on August 1st, 2018. NJ.com reported a longtime customer was specially invited to place the casino's first ever sports wager: a $25 wager on the New York Yankees to win the next World Series.
Harrah's Online is expected to enter the online sports betting market at some point. Caesars Entertainment, which owns Harrah's, applied for numerous online betting licenses in mid-2018. In all likelihood, one of those licenses will be granted to HarrahsCasino.com for mobile and online wagering.
Hours of Operation
Monday – Thursday: 11 AM to 11:30 PM
Friday: 11 AM to 12 AM
Saturday: 10 AM to 12 AM
Sunday: 10 AM to 11:30 PM
Subject to change
Golden Nugget AC
The sportsbook at Golden Nugget opened on August 15th, 2018 and launched a mobile app at the start of 2019. Golden Nugget is currently prohibited from taking wagers on NBA games due to casino owner Tilman Fertitta also owning the NBA's Houston Rockets.
Note – that restriction may be changing soon. The NJ legislature has approved a bill that would allow the Golden Nugget to accept wagers on NBA games not involving the Rockets. If the bill becomes law, Golden Nugget will be back in full swing (minus wagers on the Rockets).
Golden Nugget Sportsbook Hours
Monday – Friday: 12 PM to 10 PM
Saturday – Sunday: 10 AM to 10 PM
Resorts AC
The sportsbook at Resorts Atlantic City opened on August 15th, 2018 and then later launched sports betting at ResortsCasino.com.
Additionally, Resorts Casino is partnered with DraftKings to run the DraftKings online sportsbook and with the Stars Group to operate a third mobile betting site.
Resorts AC Hours
Daily: 10 AM to 1:30 AM
Betting Kiosks: 24/7
Tropicana AC
Tropicana AC opened its sportsbook in October 2018 in partnership with William Hill. Customers can find it on the North Tower casino floor next to Chickie's and Pete's.
Hours of Operation
Monday – Thursday: 10 AM to 12 AM
Friday: 10 AM to 1 AM
Saturday: 9 AM to 1 AM
Sunday: 9 AM to 12 AM
Kiosks: Daily from 9 AM to 2 AM
Hard Rock Casino Sportsbook
Hard Rock Hotel & Casino AC launched its retail sportsbook and mobile betting app simultaneously back in January 2019. If you're hungry, Hard Rock AC is either a good or a bad place to wager: bet $100 and you'll get a free burger from Hard Rock Café.
More recently, we've been hearing rumors that the famed Westgate Las Vegas SuperBook is looking at expanding into New Jersey. If that holds true, New Jersey players will finally have a chance to bet at the world's biggest sportsbook with no plane ticket necessary.
Licensed New Jersey Gambling Sites
Each of the major Atlantic City casinos is free to operate multiple gaming sites provided each website is vetted and licensed. The following list of legal NJ gambling sites is organized by the Atlantic City casino behind each one with a list of actual websites where you can play online.
How Online Gambling Works in NJ
New Jersey online gambling got underway in 2013 with the launch of the state's first licensed online casinos and poker sites.
Gamblers who are 21 or older and physically located in New Jersey may sign up today to play at licensed NJ gambling sites operated by Atlantic City casinos. Players do not need to be residents to participate; they must only be located on NJ soil when logging on to play.
New Jersey law mandates that Atlantic City casinos are the only entities permitted to run real money gambling sites. Therefore, each NJ gambling site is operated as a partnership between one land-based casino and one software provider.
New Jersey Online Casinos
New Jersey online casinos are licensed and regulated by the Division of Gaming Enforcement (NJDGE). Under state law, each of Atlantic City's casinos may offer online gambling in partnership with third party software and services providers.
Gamblers must be 21 or older and located within New Jersey state lines in order to play. Players may sign up for accounts and make deposits from out of state but must be physically present in New Jersey in order to play real money games online.
Online casinos that operate in New Jersey offer their games via desktop accessible websites and mobile apps. iOS and Android users can visit the website of any licensed operator for links to download the official app.
The NJDGE has authorized nearly two dozen online casinos in New Jersey to date. Below is a complete list of licensed NJ gambling sites and partnership information:
Online Poker in New Jersey
NJ poker sites also operate in a regulated environment overseen by the NJDGE. Under state law, NJ online poker operators are required to verify the identity of each user, take reasonable measures to protect the integrity of their games and to monitor for signs of collusion.
New Jersey is now home to seven poker sites that operate across four poker networks. Poker sites that operate on the same network (such as WSOP and 888) share tables with one another in order to increase liquidity (number of active players) and make it easier to find active tables.
Interstate Online Poker in NJ
One of the key challenges that is unique to online poker in any state is reaching the critical mass of regular players needed to keep games running and to attract new players.
Interstate online poker agreements play a key role in overcoming that challenge by allowing poker sites to share players across state lines.
New Jersey took the first step in opening its poker industry to other states in 2017 when Governor Chris Christie announced that he had reached an agreement with the governors of Delaware and Nevada to allow NJ poker sites to share tables with operators licensed in the other two states.
As a result, New Jersey poker players may now find themselves at tables alongside players from Nevada and Delaware. Any poker site licensed in two or more states that are a part of the agreement may now put players from any of those three states at the same tables. This development was a big win for players as it has resulted in busier cash games and bigger tournaments.
How New Jersey Fought the Federal Sports Betting Ban and Won
New Jersey's effort to legalize sports betting dates all the way back to 2011. It was then that residents approved a measure that would amend the state constitution to permit the legislature to legalize statewide mobile sports betting and retail sportsbooks at authorized locations.
Shortly after voters approved the measure, Governor Chris Christie signed the Sports Wagering Act 2012 into law. That law authorized sports betting at casinos and racetracks in New Jersey after Gov. Christie signed it in January of 2012.
The four major professional sports leagues (NFL, NBA, MLB and NHL) and the NCAA sued to prevent the Sports Wagering Act 2012 from being implemented. This started off what would become a long legal battle.
PASPA: A Thorn in New Jersey's Side
The state suffered its first major loss in 2013 after the Third Circuit appeals court ruled against New Jersey on the basis that the legislation violated a federal law called the Professional and Amateur Sports Protection Act of 1992 (PASPA). This early defeat did nothing to dampen the state's appetite for sports betting.
PASPA would be a thorn in New Jersey's side for years as the state attempted over and over to legalize sports betting. Under PASPA, no state was allowed to legalize sports betting. States that already had sports betting were exempted from the law, so Nevada was able to keep its sportsbooks while Oregon, Delaware and Montana received limited exemptions for sports lotteries operated in those states. Apart from those exceptions, no new laws legalizing or regulating sports betting could be implemented during the PASPA era.
A new measure in 2014 sought to sidestep the courts by taking advantage of a PASPA loophole. The 2014 bill took a different approach. Rather than having the state approve of or regulate sports betting, the bill simply ended the prohibition on sports betting. Basically, the bill said New Jersey would not prosecute local horse racing tracks or casinos if they decide to offer sports wagers.
However, a court found that New Jersey's bill effectively served as "regulation" because it would have only applied to sports betting in certain venues (racetracks and casinos). As the New York Times reported in 2014, the NCAA and professional sports leagues argued that New Jersey could legally end its prohibition outright, but for everyone and not just for racetracks and casinos.
New Jersey got another shot in court after the Third Circuit Court of Appeals agreed to rehear New Jersey's effort to allow racetracks and casinos to offer sports wagering. Lawmakers were optimistic in receiving a favorable ruling even though nothing was guaranteed at that point.
That effort ultimately failed when the Third Circuit ruled against New Jersey in August of 2016. A 10-2 vote from a panel of 12 judges found that the 2014 effort to exploit a loophole in PASPA was still a violation of federal law.
Two judges offered dissents to the August ruling. One judge took a literal interpretation of PASPA and agreed with New Jersey that merely permitting sports betting would be legal as the state would not technically be endorsing sports gambling. The other judge dissented on the assertion that PASPA itself is unconstitutional.
However, the two dissenters were easily overruled and New Jersey's efforts to legalize sports betting was left with one last Hail Mary hope: to convince the Supreme Court to hear its case and rule PASPA unconstitutional. Lawyers representing New Jersey petitioned the Supreme Court to hear that case.
In January of 2017, the Supreme Court asked the next Solicitor General to review the case and make a recommendation as to whether or not the Supreme Court should take the case. That request was made during the Trump team's transition into the Presidency and was delayed until a new Solicitor General was appointed. In March of 2017, President Trump nominated Noel J. Francisco to the position.
It was expected that if he was confirmed, his recommendation to the Supreme Court would most likely be the deciding factor in whether or not the New Jersey sports betting case makes it to the highest court in the land.
In the end, Jeffrey Wall was nominated Solicitor General and his office filed a brief recommending that the Supreme Court not take up the New Jersey sports betting case. This decision was described in the media as a potential "death blow" to New Jersey's effort due to the Supreme Court's long track record of following such recommendations.
A New Hope: The Supreme Court
It was predicted that the Supreme Court would follow his recommendation, but much to the surprise of everyone following New Jersey sports betting efforts, SCOTUS announced it would indeed hear the case.
Here's what we wrote at the time before we know the outcome of the Supreme Court Case:
"That whole case is still in the very early phases, so it will be quite some time before we receive an outcome. This is a case we will be watching very closely, because a decision in New Jersey's favor would impact the entire nation.
"A poor outcome in that case would leave New Jersey with few options. One route they could potentially take would be to repeal all state laws related to sports betting and refuse to prosecute anyone involved in the business. This is sometimes referred to as the "Wild West" scenario because it would make sports betting completely legal and unregulated. Even independent street bookies would be free to run their businesses how they see fit."
Victory for Sports Betting in New Jersey
The Supreme Court finally issued its long-awaited ruling on May 14th, 2018. In no uncertain terms, the Supreme Court found PASPA unconstitutional and struck it down in its entirety. Now, individual states have the ability to legalize and regulate sports betting as they wish.
One important thing to keep in mind is this ruling does not mean Congress cannot regulate sports betting at all. The ruling only prohibits congress from prohibiting individual states to legalize sports betting absent any action from Congress.
In other words, Congress can still significantly change the sports betting landscape in the USA. Senator Orrin Hatch of Utah, for example, announced on the same day as the Supreme Court decision that he plans to introduce federal legislation "to help protect honesty and principle in the athletic arena."
The war over PASPA has ended, but there is still much to come between a multitude of state efforts and possible federal legislation still on the menu. Sports betting is almost certainly here to stay, but exactly what it will look like one year, five years or ten years from now is still up in the air.
NJ Daily Fantasy Sports
Fantasy sports sites have been operational in New Jersey for years, but it wasn't until 2017 that they achieved formal legal status. A law enacted in 2017 finally gave New Jersey fantasy sites firm legal footing.
The 2017 law officially legalized daily fantasy sports and set up a licensing process for prospective operators. The law also implemented a number of consumer protection measures such as setting a minimum age of 18, requiring DFS sites to keep player funds separate from operational funds, prohibiting employees of DFS sites from participating and putting place responsible gaming rules.
The law did not actually change much on the ground as the major daily fantasy sites in New Jersey were already active in other states with similar legislation. The most important thing the law did was to give DFS sites firm legal status in New Jersey.
NJ Horse Racing Betting
Horse racing betting is legal and regulated in New Jersey.
State law allows licensed racetracks and off-track betting parlors (OTBs) to take wagers from fans in person. Online horse racing betting is also permitted via three licensed advance deposit wagering operators (ADWs).
Best NJ Horse Racing Betting Site
Rank
Betting Site
Bonus
Rating
Visit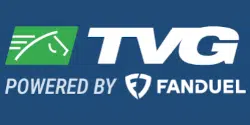 The New Jersey Racing Commission oversees and regulated all horse racing and wagering conducted in-state. The Commission issues licenses, conducts investigations, provides for the safety of horses and works to protect the integrity of the industry as a whole.
All horse racing betting in New Jersey is conducted parimutuel style, which means fans bet against one another rather than against the house. This means all wagers taken online, in-person and at various OTBs are placed into common betting pools and then distributed among winning bettors.
NJ Horse Racing Betting Sites
The New Jersey Racing Commission also overseas account wagering, which is run by two ADWs and one betting exchange:
In New Jersey, horse racing fans must be 18 or older and physically present within state lines to bet online.
With the exception of Betfair Exchange, NJ online betting mimics wagering conducted in-person at the track. All wagers taken online are pooled with the wagers taken at the track, which in turn creates bigger betting pools and larger purses.
As a result, all customers who bet online are paid at full track odds and their wagering activity supports the local racing industry. This arrangement is also beneficial to local racetracks by generating larger wagering pools and increased interest.
Betfair Exchange in NJ
Betfair Exchange works a bit different than TVG and 4NJBets. Where Betfair differs from traditional horse racing betting is that it operates as a form of exchange betting. In this form of betting, each wager is matched with a wager placed by someone else taking the opposite position.
For example, a fan can back a horse to win and he or she will be matched with someone who is betting on that same horse to lose. Prices are determined free-market style by supply and demand. Users may set any price they want for a wager, but prices that are out of line go unmatched. Therefore, prices tend to settle to a middle ground that attracts wagers on both sides of every bet.
The one issue facing Betfair Exchange right now is that it is limited to residents of New Jersey. Exchanges need a large customer base to function properly. Otherwise, too many wagers go unmatched and people have a hard time finding action. Betfair does have some traffic now, but this is a site that still has some growing to do.
Horse Racing Tracks in New Jersey
New Jersey's three horse race tracks accept in-person wagers at self-service betting terminals with a teller at one of the mutuel windows located at the track. The three active racetracks in New Jersey are:
Off Track Wagering in New Jersey
The Off-Track and Account Wagering Act of 2001 to authorize the opening of off-track locations allowing customers to bet on horse races while not physically present at a track. Live racing video is piped in to authorized off-track betting locations so customers can watch races in real time.
New Jersey now has six authorized OTBs:
Favorites at Egg Harbor
Favorites at Hillsborough
Favorites at Gloucester
Favorites at Toms River
Favorites at Woodbridge
Winners Bayonne
New Jersey Lottery
New Jersey voters approved a state lottery via referendum in 1969 by an overwhelming 81% majority. The first lottery tickets were sold the following year and first millionaire drawing was held in 1971. Since then, the NJ Lottery has raised billions for education and other good causes.
Today, the NJ Lottery offers the following games.
Pick 6 with Xtra: Pick six numbers from 1-49 to win anywhere from $2 to the jackpot, which ranges in the millions. Drawings are held every Monday and Thursday.
Jersey Cash 5: Pick five numbers from 1-43 to win anywhere from $2 to the jackpot, which can be worth tens of thousands or hundreds of thousands. Drawings are held every evening.
Pick-4: Pick four numbers from 0-9 to win up to $2,500. Drawings are held twice daily.
Pick-3: Pick three numbers from 0-9 to win up to $250. Drawings are held twice daily.
Quick Draw: Keno style game has players pick up to ten numbers from 1-80 to win up to $100,000. Drawings are held every four minutes.
Cash Pop: Pick anywhere from 1-15 out of a range of 15 numbers and wager anywhere from $1 to $10 per number. Prizes range from 5x to 250x the wager amount and drawings are held every 15 minutes.
Powerball: Home to some of the biggest jackpots the world has ever seen, Powerball has players pick five numbers from 1-69 and one Powerball number from 1-26. Jackpot prizes have at times exceeded $1.5 billion. Drawings are held every Wednesday and Saturday.
Mega Millions: This is the world's other biggest lottery with prizes that have also exceeded $1.5 billion on occasion. Players pick five numbers from 1-70 and one Mega Ball multiplier from 1-25. Drawings are held every Tuesday and Friday.
CASH4LIFE: Pick five numbers from 1-60 and one Cash Ball number from 1-4 to win anything from $2 to $1,000 a day for life.
5 Card Cash: Poker-style draw game with a five card hand randomly generated on each ticket. If a winning hand is printed on your ticket, win up to $5,000 plus a progressive jackpot. Each night, winning cards will be drawn for a second chance to win anywhere from $2 to $100,000. Drawings are held every evening.
Fast Play Progressive: A variety of instant win games that are printed at the counter. Match your numbers to the winning numbers to win a range of prizes, including progressive jackpot payouts.
Instant Win Scratch-Offs: A variety of instant win scratch cards with prices ranging from $1 to $30 and prizes ranging from free tickets to millions of dollars.
How to Buy NJ Lottery Tickets Online
New Jersey passed a law in 2016 allowing third party courier services to register with the lottery for authorization to sell lottery tickets online and through mobile apps.
These tickets are not sold directly by the lottery but are instead sold by independent companies that accept orders online and buy real tickets from an official retailer on behalf of customers.
Jackpocket was the first such courier service approved to sell NJ Lottery tickets online and is now open to customers 18+ across the Garden State. Through Jackpocket, customers may purchase tickets for:
Powerball
Mega Millions
CASH4LIFE
Pick-6
Customers can purchase tickets by downloading the app, signing up for an account and making their picks or choosing "quick pick." After an order is placed, Jackpocket buys actual lottery tickets from an authorized retailer and then scans a copy of the ticket so customers can verify the ticket has been purchased.
Winnings under $600 are instantly credited to customers' accounts while winnings of $600 to $5,000 result in the ticket being mailed to the customer for redemption. If a customer win more than $5,000, they will need to visit a Jackpocket location in-person to verify their identity and claim the ticket through the normal NJ Lottery process.
Timeline of Legal Gambling in New Jersey
Horse Racing
New Jersey banned parimutuel wagering in 1894. The legislature reauthorized betting on horse racing in 1939.
Lottery
The New Jersey legislature passes legislation creating the New Jersey Lottery in 1969. Voters overwhelmingly approve the measure (81.5%) in a 1970 referendum.
Casinos
After rejecting casino gambling in 1974, New Jersey voters approved casino gambling in Atlantic City via referendum in 1976.
Online ADW Wagering
TVG launches 4NJBets, the state's first online platform for ADW horse betting in March 2013.
Online Gambling
New Jersey legalized online casino and poker games in February 2013. The online platforms, run through Atlantic City casinos, launched in November of the same year.
DFS
Not wanting to complicate its ongoing PASPA lawsuit, New Jersey was late to the DFS legalization party. The state finally got around to it in 2017.
Sports Betting
After spearheading a multi-year court battle that resulted in the repeal of PASPA, New Jersey officially legalized retail and online sports betting in 2018.