Maine's gambling industry is fairly young. The state first legalized slot machines in 2004 and then Hollywood Slots opened in 2005. It wasn't until 2008 that Hollywood Slots moved into its new facility and became Maine's first actual casino venue. In 2012, Hollywood Casino added table games and became the state's first full-fledged commercial casino.
The Oxford Casino opened in 2012 to become Maine's second and only other gambling establishment. Although that puts the total number of casinos in Maine at just two, it shows the state is in an expansion mode. Maine also permits a limited number of online betting sites in the horse racing and fantasy sports industries.
Where to Bet Online Legally

Fantasy Sports:
Rank
Betting Site
Bonus
Rating
Visit
Horse and Greyhound Betting:
Rank
Betting Site
Bonus
Rating
Visit
Games of Skill:
Rank
Betting Site
Bonus
Rating
Visit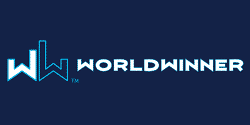 Sports betting is also on the agenda with lawmakers planning to consider multiple proposals to legalize and regulate online betting and physical sportsbooks. There are no legal sports betting sites in Maine at this time, but that could very well change in the not-too-distant future with most lawmakers on board. A bill to legalize sports betting nearly passed in mid-2019, but was shot down at the last moment by Governor Janet Mills. Still, the demand is there and sports betting has likely moved from the "if" category to the "when" category.
As far as online poker and casino sites go, there's not much to report on that front. The state has no immediate plans to expand its online gambling options beyond what is already legal. It's worth noting that the entire state is home to just 1.3 million people so there's not a lot of demand to set up a whole new regulatory agency just for online betting.
Legal Betting Options
Maine could very well legalize online betting at some point over the medium-term, but the state does have legal online horse racing and fantasy sports. Both options work similarly to sports betting and are 100% legal right now.
Horse Racing Sites
Online parimutuel horse wagering is exempt from federal anti-gambling legislation. One of the nice things about betting at local racing sites is they have agreements with racetracks across the country. Your wagers are pooled with the wagers placed at each track so it's just like placing your bet in person. When you win, you are paid at full track odds.
Fantasy Sports Sites
Like horse racing, fantasy sports are also exempt from federal gaming laws. The Unlawful Internet Gambling Enforcement Act of 2006 declared real money fantasy leagues contests of skill. Now we have a number of daily fantasy leagues that host hundreds of contests every day with prizes routinely topping a million dollars.
Maine did not pass DFS regulation until 2017, but that did not stop the major DFS sites from operating throughout the state with no negative repercussions. Legislators finally got around to drafting a regulatory bill in 2017 and it became law on August 2nd of that year.
DFS laws in Maine are not overly burdensome: fantasy operators must apply for a license and pay a fee of $2500 if their revenue for the previous year was $100,000 or greater. Operators with revenues less than that do not have to pay a licensing fee at all. Licenses must be renewed every twelve months with the same fee structure.
As far as regulations go, Maine opted to pass legislation similar to what many other states passed around the time. Employees of DFS sites are not allowed to participate at all, and athletes and officials are prohibited from participating in contests that involve their respective sports. Fantasy sites must keep player funds separate from operating funds and the minimum age to play in Maine is 18.
Skill Games
It is legal in most states to wager money on contests that are based entirely on skill. A couple of websites in this niche have come and gone, but the one that seems to withstand the test of time is Game Show Network's WorldWinner.com. You can go there to play games like Scrabble and Spades against other people for real money.
Maine Lottery
The official Maine Lottery does not sell tickets online but it does offer a subscription service that you can manage online if you live in the state. You can purchase subscriptions online for 13 weeks, 26 weeks or 53 weeks. Each subscription will automatically enter you in two drawings per week for the duration of the subscription.
The games offered include Powerball, Mega Millions, Mega Millions Megaplier, Hot Lotto Sizzler and Lucky for Life. Prices for subscriptions range from $26 to $208 depending on the game and length of subscription.
Maine does not authorize the sale of individual tickets or subscriptions through any website other than the official state website. There are dozens of online lotto websites that promise to buy tickets on your behalf even if you live out of state, but those sites operate contrary to state and federal laws. There are no guarantees whatsoever that you'll be paid if you win a big jackpot at some unregulated lotto website hosted overseas. Play it safe and stick with the official subscription service.
Horse Racing Betting in Maine
Maine's horse racing industry has seen better days, but the state does still host two harness racing tracks and a handful of OTB locations that offer parimutuel wagering on races held across the country. Additionally, one US-based racing betting site operates in Maine and accepts customers 18 or older.
The Maine State Harness Racing Commission serves as the state's regulatory body over parimutuel betting and the conduct of harness races.
Online Racing Betting in Maine
BetAmerica is the sole racing betting site that still accepts customers from Maine, but BetAmerica is a reputable operator owned by the venerable Churchill Downs company and is a safe place to bet online.
The law on advance deposit wagering (a.k.a. online betting) in Maine establishes a minimum age of 18 to participate and requires interested operators to apply for a license to offer racing wagers online.
Racetracks in Maine
Maine is home to two harness racetracks that both hold live races and accept parimutuel wagers.
OTB Locations
The Harness Racing Commission also oversees off-track betting facilities (OTBs) and a full list of authorized OTBs can be seen here.
Sports Betting in Maine
Maine joined the list of states considering sports betting in early 2019 when it was revealed lawmakers would be discussing multiple bills seeking legalization. Early reports indicated some of the proposals that have been floated include online and mobile betting, allowing the state's casinos to open sportsbooks and even involving Main's tribal groups.
Later, lawmakers introduced LD 553 to legalize in-person and mobile sports betting in Maine. The bill looks quite promising for players and the industry alike as it sets the groundwork for a competitive environment. Casinos, racetracks, off-track betting facilities and tribal gaming groups would be able to apply for in-person and online betting licenses.
Additionally, "qualified gaming entities" would be allowed to apply for online betting licenses. In other words, national operators such as DraftKings and FanDuel would be able to enter the Maine sports betting market without having to partner with local land-based facilities. Under LD 553, qualified gaming entities are defined as follows:
"a gaming entity that offers sports wagering through mobile applications or digital platforms in any jurisdiction in the United States pursuant to a state regulatory structure."
LD 553 also establishes an inexpensive licensing structure. Retail sports betting facilities will be able to apply for licenses at a cost of just $2,000, which is by far the most inexpensive licensing scheme proposed to date in the United States. Online-only licenses for qualified gaming entities will cost a flat $20,000.
The bill looked very likely to pass in mid-2019 after the state legislature approved it and sent it to the governor's office for one final signature. However, Governor Janet Mills declined to sign the bill.
Normally, a governor's lack of signing a bill would set in motion a waiting period after which the bill would become law without action from the governor. However, a quirk in Maine law actually pushes the bill over to the next legislative session.
The next legislative session will begin early next year. The start of that session will initiate a three-day period during which Governor Mills may veto the bill, sign it or allow it to pass into law after three days without her signature.
Now, it is just a matter of time as we wait to see what happens in early 2020. Maine sports betting is still in play, but its fate is uncertain at this time. We will update this page as more information becomes known.
In the meantime, we strongly advise staying away from illegal offshore betting sites. Not only are such sites totally unregulated, but federal authorities could easily move to shut down any such websites with no warning. You would be lucky to get any of your money back after all was said and done in that case.
The best alternative for now is to stick with daily fantasy sports and online racing betting. Both are legal forms of online gaming in Maine and are operated by sites headquartered in the USA.
Gambling Laws of Maine
The Maine Gambling Control Board was established in 2004 in order to oversee the first slot machine facilities introduced to the state. Now, it serves as a regulatory body over the state's two land-based casinos and any future casinos.
Maine's gaming laws inflict significant penalties on those who organize or "advance" gambling but appear to have no measures in place to punish those who merely participate as players. The state defines gambling with the following text:
"A person engages in gambling if he stakes or risks something of value upon the outcome of a contest of chance or a future contingent event not under his control or influence, upon an agreement or understanding that he or someone else will receive something of value in the event of a certain outcome."
The state considers it a Class D crime if a person profits from an unlawful gambling activity or plays a slot machine under the age of 21. Note here that "profiting" does not mean acting as a player; it means earning money by hosting an unauthorized gaming operation. The punishment for a Class D crime is up to 364 days in jail and up to $2,000 in fines.
Additionally, one can be charged with a Class B crime if he or she hosts an unlawful gaming activity that accepts more than 5 bets totaling more than $500 in a 24 hour period or receives more than $1,000 in a 24-hour period for hosting an unlicensed lottery, mutuel or other gambling scheme. The punishment for this one is much stiffer at up to 10 years imprisonment and up to $20,000 in fines.
Some interpretations of existing law may expose individual gamblers to prosecution for merely participating as players, but the state has never charged someone for placing wagers online. Still, it would be best to avoid doing business with illegal online casinos or sportsbooks. Maine looks increasingly likely to legalize online betting at some point, so the best thing to do now is hang tight until lawmakers decide the best way forward.