Kansas is slightly more gambling-friendly than the average state in the US. The state has a very healthy brick-and-mortar casino industry and permits some forms of online betting. Online sports betting, online poker and casino sites are still outlawed, but residents do have access to daily fantasy sports and online horse racing betting.
At one point, a proposed bill in Kansas sought to establish a new casino in the southeastern region of the state. The bill included text that would have made it a crime to participate in online poker or gambling – most likely in an attempt to protect the land-based industry. The bill ultimately failed and participation in offshore gambling remains a legal grey area but not recommended.
The forms of online betting that are expressly legal in Kansas include fantasy sports, parimutuel wagering and games of skill. Currently there are no plans to expand or restrict online casino games or poker. Lawmakers have introduced legislation to legalize in-person and mobile sports betting, but those efforts failed to gain much ground before the end of the last legislative session.
Legal Kansas Betting Sites
Fantasy Sports:
Rank
Betting Site
Bonus
Rating
Visit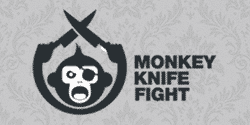 Horse and Greyhound Betting:
Rank
Betting Site
Bonus
Rating
Visit
Games of Skill:
Rank
Betting Site
Bonus
Rating
Visit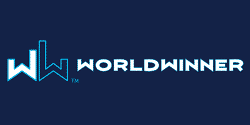 Sports Betting in Kansas
Kansas entered the sports betting fray in early 2018 when lawmakers introduced a bill seeking to legalize sports betting if the federal ban on sports betting is repealed or stricken down. At the time the bill was introduced, the Supreme Court was mulling over New Jersey's challenge of the Professional and Amateur Sports Protection Act (PASPA) that prohibited sports betting in all but a few states until it was stricken down by the Supreme Court in May of 2018.
In February of 2018, lawmakers introduced House Bill 2752 which would have legalized sports betting if conducted by the Kansas Lottery through state-owned casinos, online and via mobile apps. The bill called for a $10,000 licensing fee for casinos and wagering platforms interested in offering sports betting. That license would then be renewed annually at a cost of $5,000.
This first Kansas sports betting bill caused some controversy as local casino interests opposed the bill from the beginning. The most contentious issue was a provision in the bill calling for an "integrity fee" of 1% of total betting handle to be paid to professional sports leagues in the USA.
As casino representatives noted at the time, a 1% fee of betting handle was roughly equivalent to taxing casinos 20-25% on revenue. That "integrity fee" would be taken in addition to regular taxes and other expenses betting operators would have to pay. These fees, representatives said, would make it difficult if not impossible for legal sports betting operators to compete with illegal offshore operators.
A representative for the MLB countered that the integrity fee was necessary to help offset the costs of protecting the integrity of professional sports as well as to compensate the MLB for the "billions" they spend putting on games that people can then bet on.
HB 2752 is still a work in progress and is likely to undergo some amount of change before progressing further. As always, we'll keep this page up to date as sports betting legislation advances in Kansas.
Lawmakers introduced a second bill in 2018 that offered some compromises on some of the most contentious demands made by the sports leagues. Senate Bill 455 was introduced in March of 2018 and sought to scale back the sports integrity fee from 1% of total betting handle to 0.25% of betting handle, maxing out at 5% of betting revenue.
The sports leagues have also asked to have a say on which bets may be offered on their games, but others have opposed that measure as well. SB 455 strikes a compromise by allowing sports leagues to request restrictions on certain types of bets, but ultimately gives the final say to the Kansas racing and gaming commission.
This newer bill is an improvement over the original version as it reduces the integrity fee and limits the power of the sports leagues, but some are still expressing concerns.
KS Daily Fantasy Sports
Daily fantasy sports are legal in Kansas due to a law passed in 2015 specifically exempting DFS from the state's definition of gambling.
Previously, the legality of real money fantasy sports in Kansas was unclear – partially due to an instance in which the Kansas Gaming and Racing Commission published a question on its FAQ page about fantasy sports. On that page, the KRGC seemed to indicate that fantasy sports contests are illegal under KS law.
This caused a stir in the state as people thought this was new information and meant Kansas authorities were planning to crack down on fantasy betting. The KGRC had to explain that fantasy sports had always been illegal in Kansas and that nothing had changed.
The Wichita Eagle then published a piece explaining that yes, fantasy betting is technically illegal but that you probably won't get in trouble for participating. The commission never had the power to prosecute individuals for participating in fantasy leagues and law enforcement had no desire to enforce the law anyways.
The issue was clarified in 2015 after the Kansas Attorney General issued an opinion stating that fantasy sports leagues are contests of skill and are therefore legal under state law.
The Kansas legislature put the question to rest once and for all by passing a law to formally legalize fantasy sports. HB 2155 was signed by the Governor in May and took effect on July 1st, 2015.
KS Horse and Greyhound Racing
Parimutuel wagering is legal in Kansas, both online and in-person. However, all of the state's racetracks have been closed since 2008 due to declining revenue. This leaves online betting as the sole option for Kansans interested in betting on horses or greyhounds.
The good news is online horse racing is still conducted by licensing betting sites located in the US and is available to Kansans. Three large horse racing websites are authorized to accept wagers from customers in KS: BetAmerica, TwinSpires and AmWager.
All three sites are safe places to play and each has its own charm. It wouldn't hurt to check out a couple of them before deciding on just one. No matter which you choose, you won't go too far wrong with any of them. All are legal under state law and are subject to regulatory oversight to ensure they are safe places to bet online.
The Kansas Racing and Gaming Commission (KRGC) oversees licensed casinos and parimutuel wagering in Kansas, but the website notes parimutuel wagering has not taken place since 2008.
Casino mogul Phil Ruffin shut down the Wichita Greyhound Park in 2007 after a referendum to allow slot machines and casino games at the park failed to pass. He worked for years to convince the state legislature to pass something allowing him to install casino games at the track to make it viable but now says he is getting "burned out" on trying.
Phil Ruffin purchased the land on which the track formerly operated in 2018, but his plans for the future remain unclear. Yet another attempt to install slot machines and reopen the track was shot down in 2019.
The Woodlands in Kansas City
The Woodlands was a horse and greyhound track in Kansas City that closed in 2008 amid declining revenues. Efforts to authorize slots at Woodlands and other state racetracks have been unsuccessful since then, leaving the Woodlands dormant.
Wide opposition to greyhound racing has further dampened the dormant track's prospects of ever reopening.
Anthony Downs and Eureka Downs
Anthony Downs and Eureka Downs closed in 2010 due to a lack of funding. Both tracks previously relied on a share of revenue from simulcasting at the Wichita Greyhound Park and Woodlands, but the closure of the two latter tracks killed that revenue and sent Anthony Downs and Eureka Downs into financial ruin.
Online Poker and Casinos in Kansas
Kansas statutes 21-6403 and 21-6404 define gambling as a "making a bet" and a "bet" as a bargain in which the parties agree that, dependent upon chance, one stands to win or lose something of value specified in the agreement.
Most experienced poker players would tell you that poker isn't dependent upon chance but the law doesn't see it that way. In Kansas, any game that includes the three basic elements of prize, chance and consideration (a wager) is classified as gambling. The state considers poker to have all three elements and therefore considers it a gambling game.
No Kansas law specifically mentions online poker, but it doesn't need to. Any form of unsanctioned "gambling" is considered illegal. It is a misdemeanor offense to participate as a player with a punishment of up to six months in jail and a fine of up to $1,000.
The good news for anyone who chooses to play at offshore poker sites is the state does not pursue players. To date, not a single Kansas has ever been prosecuted for playing online poker or gambling online.