Kansas is a fairly gambling-friendly state with a healthy brick-and-mortar casino industry and several forms of legal online betting. Lawmakers have also either taken up bills or seriously discussed legalizing in-person and mobile sports betting every year since 2018.
At this point, it seems legal Kansas sports betting will become a reality sooner or later. Much of the discussion today focuses more on how sports betting should be operated rather than if it should be legalized.
Other forms of online betting that are already legal in Kansas include parimutuel horse racing betting and daily fantasy sports. Online gambling and poker do not appear to be on the agenda at this time. Presently, lawmakers have their attention focused solely on sports betting.
Legal Kansas Betting Sites
Fantasy Sports:
Rank
Betting Site
Bonus
Rating
Visit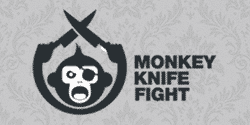 Horse and Greyhound Betting:
Rank
Betting Site
Bonus
Rating
Visit
Kansas Sports Betting
Kansas lawmakers have had their eye on sports betting since before the federal sports betting prohibition (PASPA) was stricken down.
In February 2018, lawmakers introduced HB 2752 to legalize retail sportsbooks and online sports betting should PASPA be ruled unconstitutional by the Supreme Court. HB 2752 would have authorized the KS Lottery to conduct sports betting through state-owned casinos, online and via mobile apps.
A second bill introduced in the Senate (SB 455) called for similar regulations but proposed lower fees on operators. The Supreme Court ruled against PASPA in May 2018, but KS was not able to legalize sports betting that year.
2019 passed without the introduction of new legislation, but lawmakers continued the conversation over into the following year. In 2020, lawmakers in the House and Senate introduced competing sports betting bills.
On the House side, lawmakers proposed authorizing the KS Lottery to control sports betting under HB 2671. This bill would allow the KS Lottery to operate an online sports betting platform and to accept wagers through up to 1,200 authorized lottery retailers. Casinos and racetracks would also be authorized to offer sports betting in partnership with the state lottery.
Meanwhile, the Senate proposed SB 283. The Senate version sought to authorize each casino to operate up to two online betting platforms in partnership with the KS Lottery. SB 283 would have also authorized on-premises mobile betting at certain sporting venues.
Tax rates and integrity fees currently stand as main points of contention between the House and Senate versions. While the House bill called for tax rates of 14% for retail sportsbooks and 20% on mobile betting, the Senate version called for 5.5% on retail wagering and 8% on online wagering. Additionally, the House version would require operators to rely on official league data for in-play betting.
Operators broadly supported the Senate version, which passed a full Senate vote. The bill was then sent to the House, where it made no progress as House lawmakers sough to send through their own bill with a different vision for sports betting.
The 2020 legislative session ended before the legislature was able to send a bill to the governor, but Kansas is now closer than ever to legalizing sports betting. The final hurdle standing between Kansas and legal sports betting is for the House and Senate to come to an agreement on how the activity should be regulated.
KS Daily Fantasy Sports
Daily fantasy sports are legal in Kansas due to a law passed in 2015 specifically exempting DFS from the state's definition of gambling.
Previously, the legality of real money fantasy sports in Kansas was unclear – partially due to an instance in which the Kansas Gaming and Racing Commission published a question on its FAQ page about fantasy sports. On that page, the KRGC seemed to indicate that fantasy sports contests are illegal under KS law.
This caused a stir in the state as people thought this was new information and meant Kansas authorities were planning to crack down on fantasy betting. The KGRC had to explain that fantasy sports had always been illegal in Kansas and that nothing had changed.
The Wichita Eagle then published a piece explaining that yes, fantasy betting is technically illegal but that you probably won't get in trouble for participating. The commission never had the power to prosecute individuals for participating in fantasy leagues and law enforcement had no desire to enforce the law anyways.
The issue was clarified in 2015 after the Kansas Attorney General issued an opinion stating that fantasy sports leagues are contests of skill and are therefore legal under state law.
The Kansas legislature put the question to rest once and for all by passing a law to formally legalize fantasy sports. HB 2155 was signed by the Governor in May and took effect on July 1st, 2015.
KS Horse and Greyhound Racing
Parimutuel wagering is legal in Kansas, both online and in-person. However, all of the state's racetracks have been closed since 2008 due to declining revenue. This leaves online betting as the sole option for Kansans interested in betting on horses or greyhounds.
The good news is online horse racing is still conducted by licensing betting sites located in the US and is available to Kansans. Three large horse racing websites are authorized to accept wagers from customers in KS: BetAmerica, TwinSpires and AmWager.
All three sites are safe places to play and each has its own charm. It wouldn't hurt to check out a couple of them before deciding on just one. No matter which you choose, you won't go too far wrong with any of them. All are legal under state law and are subject to regulatory oversight to ensure they are safe places to bet online.
The Kansas Racing and Gaming Commission (KRGC) oversees licensed casinos and parimutuel wagering in Kansas, but the website notes parimutuel wagering has not taken place since 2008.
Online Poker and Casinos in Kansas
Kansas statutes 21-6403 and 21-6404 define gambling as a "making a bet" and a "bet" as a bargain in which the parties agree that, dependent upon chance, one stands to win or lose something of value specified in the agreement.
Most experienced poker players would tell you that poker isn't dependent upon chance but the law doesn't see it that way. In Kansas, any game that includes the three basic elements of prize, chance and consideration (a wager) is classified as gambling. The state considers poker to have all three elements and therefore considers it a gambling game.
No Kansas law specifically mentions online poker, but it doesn't need to. Any form of unsanctioned "gambling" is considered illegal. It is a misdemeanor offense to participate as a player with a punishment of up to six months in jail and a fine of up to $1,000.
Kansas has not yet made any serious efforts to legalize online gambling and there is no talk of lawmakers taking up the issue as all the focus today is on sports betting.