Sports betting is legal and operational in West Virginia. Bettors located within state lines can bet online through licensed mobile betting apps or visit retail sportsbooks at casinos and racetracks to place wagers in-person.
West Virginia also regulates online gambling and poker, online horse racing betting, and daily fantasy sports. In all, WV gamblers have access to a wide range of online gambling options that are legal, safe, and regulated.
The major in-person gambling options in West Virginia consist of four racetrack-casinos, one historic hotel-casino, retail sportsbooks at casinos, and the state lottery.
Legal West Virginia Betting Sites
Sports Betting:
Rank
Betting Site
Bonus
Rating
Visit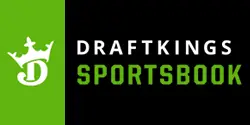 Fantasy Sports:
Rank
Betting Site
Bonus
Rating
Visit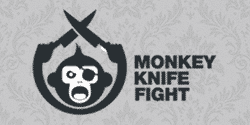 Horse and Greyhound Betting:
West Virginia Sports Betting
West Virginia legalized sports betting by passing SB 415 in April 2018. The first WV sportsbooks launched in August 2018 and mobile betting began that December.
State law charges the WV Lottery Commission with overseeing the industry, adopting regulations, and issuing licenses.
Key things to know about WV sports betting:
State law enforces a minimum age of 21 to participate in sports betting
Five WV sportsbooks are live, one in each casino
Each casino may operate up to three individual online betting platforms and associated mobile apps, also known as "skins"
Customers must be physically located within state lines to bet online in WV but do not need to be residents
Sportsbooks may accept wagers on professional sports, college sports, and esports
Mobile Sports Betting in West Virginia
Mobile sports betting in West Virginia is organized such that casinos act as the primary license holders and may contract with third parties such as FanDuel and DraftKings to offer mobile betting.
Each casino in WV may partner with up to three outside gaming companies to operate individual online and mobile betting platforms. With five eligible casinos in operation, West Virginia has room for up to 15 online sportsbooks at max capacity.
WV mobile sportsbooks accept customers who are 21 or older and located within state lines at the time wagers are placed. Bettors may register and deposit from out of state but must be located in West Virginia to place wagers.
Five betting sites are licensed and operational in WV today:
Golden Nugget will be joining the list soon as well. In November 2020, Golden Nugget announced it has reached a market access deal with The Greenbrier to offer mobile sports betting and online gambling. Golden Nugget has not yet announced a planned launch date.
WV Retail Sportsbook Locations
Hollywood Casino at Charles Town Races accepted the state's first-ever sports wager on August 30th, 2018. The casino initially launched with in-person sports betting only and added mobile betting about a year later in partnership with DraftKings.
West Virginia is now home to five retail sportsbooks, one at each casino.
Hollywood Casino at Charles Town Races in Charles Town
Casino Club at the Greenbrier in White Sulphur Springs
Mountaineer Casino Racetrack & Resort in New Cumberland
Wheeling Island Hotel Casino Racetrack in Wheeling Island
Mardi Gras Casino in Cross Lanes
How West Virginia Legalized Sports Betting
West Virginia began the process of legalizing sports betting in 2018 with legislation to authorize retail sportsbooks and mobile betting.
The bill was contingent upon a change in federal law, which occurred when the Supreme Court struck down the federal sports betting prohibition (PASPA) one month later.
After the Supreme Court decision, West Virginia moved quickly to implement sports betting. The WV Lottery Commission approved needed regulations in June 2018 and sports betting began shortly thereafter.
WV sports betting law allows for casinos to apply for licenses to operate retail and mobile sportsbooks. The law sets an initial licensing fee of $100,000, renewable every five years along with a $100,000 renewal fee and sets the tax rate at 10%.
Sports betting in West Virginia is regulated by the state Lottery Commission. The Commission oversees licensing, ensures compliance, and audits all licensees at least once a year. The Commission is also authorized to enter into agreements with other states and jurisdictions to facilitate cross-border sports betting.
Licensed sportsbook operators are also subject to a multitude of regulations designed to protect the integrity of sports, ensure consumer protection, and to promote responsible gambling.
Horse Racing Betting in WV
Horse racing betting is legal in West Virginia and is regulated by the WV Racing Commission.
Horse racing fans in WV can visit Hollywood Casino at Charles Town Races and Mountaineer Racetrack & Resort to bet on horse races in person.
Meanwhile, Wheeling Island and Mardi Gras Casino offer live greyhound racing year-round. All four casinos also offer simulcast racing betting for races held in other states.
Online Horse Racing Betting
Online racing betting is similarly ubiquitous in West Virginia. The country's major horse racing betting sites are open to customers across the state age 18 or older. The best WV racing betting sites are:
WV Daily Fantasy Sports
West Virginia has never formally legalized daily fantasy sports, but state law appears to permit fantasy contests.
In July 2016, West Virginia Attorney General Patrick Morrisey issued an opinion clarifying the state's opinion on fantasy sports in response to a request from Senate President Bill Cole. A statement published on the AG's official website explains that West Virginia law requires real money games to be determined predominantly by chance for them to meet the state's definition of gambling. Fantasy sports do not meet that definition as they are determined primarily by skill.
The relevant portion of the formal opinion reads as follows:
"We conclude that West Virginia does not prohibit the offering of or participation in fantasy sports games, as they are defined in Senate Bill 529. We read state law to prohibit only betting upon games decided at least predominantly by chance. Fantasy sports games, as defined in the Senate Bill, are not so decided. Rather, they are determined predominantly by skill, knowledge, and athletic performance. Because you have not asked, we do not specifically address whether particular fantasy sports games meet the Senate Bill's definition. But we do note that fantasy sports games, as we have described them in the background discussion above, are likely not decided predominantly by chance.
"We further conclude that this Opinion is consistent with the decisions of most other state attorneys general regarding the legality of fantasy sports games. Those state attorneys general who have found their state laws to prohibit only betting upon games decided predominantly by chance, as we have determined about West Virginia law, have similarly found pay-to-play fantasy sports games to be lawful in their states. In contrast, in those states where fantasy sports games have been found unlawful, the state attorneys general have found state gambling laws to apply more broadly than in West Virginia, prohibiting betting in many more games than simply those where chance predominates."
The two best fantasy sports sites in West Virginia are:
West Virginia Online Gambling
Online casino games and poker are legal in West Virginia. Under state law, each land-based casino may partner with third-party software providers to offer online gambling and poker to customers who are 21 or older and physically located within state lines.
The first WV online casinos launched in mid-2020 and more are expected to join the fray. Two gambling sites are operational today:
Regulations adopted by the WV Lottery Commission further specify that each casino may contract with outside providers to operate up to three individually branded gambling websites and accompanying mobile applications.
Golden Nugget Casino and BetRivers also have plans to launch online gambling in WV. Golden Nugget has confirmed it will offer mobile sports betting and an online casino while BetRivers has only confirmed it will launch an online casino.
WV Gambling Law
The West Virginia Lottery Interactive Wagering Act (WC Code §29-22E-1-24) was passed in March 2019 to formally legalize online gambling and poker throughout the state.
Under the law, the West Virginia Lottery Commission regulates online gambling and is in charge of issuing licenses, drawing up regulations as needed and overseeing the conduct of licensed operators.
Key points from the law include:
Players must be 21 or older to gamble online in WV
Customers must be located within WV state lines to participate
Land-based casinos must pay a $250,000 application fee to offer online gambling, pay a $100,000 renewal fee every five years and are subject to a 15% tax on adjusted gross receipts
As the bill is written, WV casinos have a wide range of latitude in the types of games they may offer. The Act names online slots, table games and any other game authorized by the Commission.
Overall, the WV Lottery Interactive Wagering Act is a win for the industry and players alike. Low tax rates and reasonable licensing fees combined with casinos being allowed to offer most games should give players access to a wide range of gaming options from multiple providers.
The WV Lottery issued additional regulations in July 2020 to clear the path for the state's first online casinos to launch. The online gambling regulations go to great lengths detailing how operators must ensure the fairness of their games, disclose all relevant information to customers, manage disputes and much more.
Some of the key points from the regulations include:
Online casinos must adhere to strict responsible gambling protocols that include training for all employees on spotting the signs of problem gambling, prominently displaying phone numbers and links to problem gambling resources, methods by which customers may set deposit/spending limits and more
Online casinos must collect and verify each customer's legal name, date of birth, address, phone number, e-mail address and the last four digits of each customer's Social Security number
Customers may fund their gambling accounts via credit card, debit card, checking account, cash in person, reloadable prepaid cards (such as Play+) and "any other means approved by the Direct" of the WV Lottery Commission
The WV Lottery Commission may authorize operators to accept customers from out of state if WV has an agreement in place with that state and if that state also has legal online gambling – this rule opens the door for interstate online poker (i.e. allowing poker sites in WV to share tables with poker sites in NJ, MI, PA, DE and NV)
Other Gambling Laws
Chapter 61 Article 10 of the West Virginia Criminal Code comprises the bulk of the state's general gaming laws. § 61-10-1 makes it a criminal offense to keep any gaming table, machine, or device. This section outlaws unlicensed poker games as it includes text that specifically classifies any table used to play cards as illegal.
§ 61-10-5 makes it illegal to participate in gambling, even if done at a private residence. This section effectively outlaws home poker games even if they are played with friends and even if the house takes no profit. Here's the key piece of text from that section:
If any person at any place, public or private, bet or wager money or other thing of value on any game of chance, or shall knowingly furnish any money or other thing of value to any other person to bet or wager on any such game, he shall be guilty of a misdemeanor, and, upon conviction, shall be fined not less than five nor more than three hundred dollars, and shall, if required by the court, give security for his good behavior for one year…
WV State Lottery

The West Virginia Lottery does not yet sell lottery tickets or offer any games online but officials are considering the idea.
In addition to running the usual lottery drawings and selling scratch tickets, the lottery operates video lottery terminals across the state and table games at licensed racetracks. The Racetrack Table Games Act gave the lottery the authority to host real money table games at 4 of the state's racetracks. Permitted table games include roulette, craps, blackjack, poker and other games approved by the Lottery Commission.
In 1994, voters approved the installation of lottery-controlled slot machines (video lottery terminals) at each of the state's racetracks. Legislators passed a law in 2001 that authorized the lottery to place up to 9,000 slot machines at locations with Class A alcohol licenses.
The West Virginia Lottery Commission is also responsible for overseeing sports betting in the state. In October 2018, the WV Lottery Commission approved final regulations governing sports betting to give licensed sportsbooks guidance on what all is required of them as they commence sports betting.
Fortunately for gamblers, the WV Lottery Commission rejected demands from the sports leagues and Governor Justice that licensed operators pay an "integrity fee" to the sports leagues. The inclusion of an integrity fee would have made it expensive for sportsbooks to run their businesses, which likely would have resulted in poor odds for customers.