West Virginia is generally regarded as a gambling-friendly state with plenty of gaming options for its residents. The state is home to five land-based casinos and racetracks, a lottery and even permits some forms of online betting. Poker sites and online casinos are still illegal at this time, but the state has no problem with online sports betting, horse wagering, fantasy sports or games of skill.
Real-world and online sports betting is expected to commence shortly in West Virginia. Earlier this year, the state passed a law to legalize and regulate sports betting online and in the real world on the condition that the federal sports betting ban was stricken down by the Supreme Court. That is exactly what happened, so West Virginia is on the short track to legal sports betting.
For the most part, you won't have a hard time finding a place to play poker, bet on the ponies or try your hand at fantasy sports anywhere in the state. The only main things missing at this point are online poker and casino-style games. Some lawmakers seem open to the idea but no major efforts have yet been made to bring those forms of wagering to the state.
Reputable West Virginia Betting Sites
Fantasy Sports:
Horse and Greyhound Betting:
Games of Skill:
Rank
Betting Site
Bonus
Rating
Visit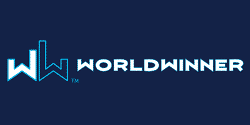 Daily Offers and Specials
One of the early signs of West Virginia's friendly stance towards gambling was its support of New Jersey's effort to legalize sports betting. In 2014, New Jersey Governor Chris Christie issued an order that the authorities would no longer prosecute licensed racing or casino facilities if they choose to accept sports wagers. West Virginia was one of 4 states that formally issued their support of New Jersey in the court case.
A better indicator of West Virginia's attitude towards online gambling came from the state lottery director John Musgrave in 2014. He said that increasing competition from gambling options in other states has led to declining lottery revenues in West Virginia. The Charleston Daily Mail quoted Musgrave as saying the lottery commission was considering expanding into online gaming, studying it and figuring a way to implement it across the state.
Finally, West Virginia proved beyond all doubt that it was serious about sports betting after passing a law in March of 2018 to legalize sports betting at licensed casinos and online. Three months later, the WV Lottery Commission approved proposed regulations to oversee sports betting. Sports betting is now legal in WV and it is just a matter of time for the state's casinos to get everything up and running so they can begin taking wagers.
Legal Forms of Online Betting in West Virginia
Sports betting
Fantasy sports
Horse racing betting
Games of skill
A 2018 Supreme Court decision striking down the federal sports betting prohibition cleared the way for states to legalize and regulate sports wagering. Before the Supreme Court had even issued its decision, the WV legislature passed a law to legalize sports betting at casinos and via websites run by those casinos. After the Supreme Court issued its decision, that law took effect and the WV Lottery Commission acted to approve regulations governing how sports betting may be offered by licensed casinos and their websites.
The passage of the Unlawful Internet Gambling Enforcement Act (UIGEA) in 2006 paved the way for legal online fantasy sports with a clause that declared fantasy leagues to be "contests of skill" and not subject to gaming laws. Only a few states have gaming laws that prohibit fantasy betting.
The federal Interstate Horseracing Act of 1978 and a subsequent 2000 amendment made it legal for horse racing websites to accept wagers on horse races no matter where those races are held. All the major horse betting sites in the US accept customers from WV today.
Finally, online skill games may be played for real money in most states because games of skill fall outside most state's definitions of "gambling." There's only one major website dedicated to skill gaming and it doesn't have a huge player base, but it's worth a look if you'd like to test your skills against other people in games such as Bejeweled, Scrabble, Hearts, pool and so on.
In July of 2016, West Virginia Attorney General Patrick Morrisey issued an opinion clarifying the state's opinion on fantasy sports in response to a request from Senate President Bill Cole. A statement published on the AG's official website explains that West Virginia law requires real money games to be determined predominantly by chance for them to meet the state's definition of gambling. Fantasy sports do not meet that definition as they are determined primarily by skill.
The relevant portion of the formal opinion reads as follows:
"We conclude that West Virginia does not prohibit the offering of or participation in fantasy sports games, as they are defined in Senate Bill 529. We read state law to prohibit only betting upon games decided at least predominantly by chance. Fantasy sports games, as defined in the Senate Bill, are not so decided. Rather, they are determined predominantly by skill, knowledge, and athletic performance. Because you have not asked, we do not specifically address whether particular fantasy sports games meet the Senate Bill's definition. But we do note that fantasy sports games, as we have described them in the background discussion above, are likely not decided predominantly by chance.
"We further conclude that this Opinion is consistent with the decisions of most other state attorneys general regarding the legality of fantasy sports games. Those state attorneys general who have found their state laws to prohibit only betting upon games decided predominantly by chance, as we have determined about West Virginia law, have similarly found pay-to-play fantasy sports games to be lawful in their states. In contrast, in those states where fantasy sports games have been found unlawful, the state attorneys general have found state gambling laws to apply more broadly than in West Virginia, prohibiting betting in many more games than simply those where chance predominates."
Sportsbooks in West Virginia
Hollywood Casino at Charles Town Races accepted the state's first ever sports wager on August 30th of 2018. The casino initially launched with in-person sports betting only, but officials have said a mobile app should go live within weeks.
All five of West Virginia's casinos are expected to open sportsbooks at some point. Each of the following casinos has either begun taking wagers or is expected to shortly:
Hollywood Casino at Charles Town Races in Charles Town (now taking wagers)
Casino Club at the Greenbrier in White Sulphur Springs (now taking wagers)
Wheeling Island Hotel Casino Racetrack in Wheeling
Mountaineer Casino Racetrack & Resort in New Cumberland
Mardi Gras Casino in Cross Lanes
The Sportsbook at Hollywood Casino at Charles Town Races
Sports betting partner: William Hill
Address: 100 Hollywood Drive, Charles Town, WV 25414
The Sportsbook at Hollywood Casino at Charles Town Races was the first WV sportsbook to go live in August 2018. Noted international sportsbook and betting services provider William Hill manages the sportsbook at Hollywood Casino and will likely be responsible for running the online sportsbook once WV is given the green light to begin taking wagers online.
FanDuel Sportsbook at Casino Club at the Greenbrier
Sports betting partner: FanDuel
Address: 101 Main Street, West, White Sulphur Springs, WV 24986
FanDuel and the Casino Club at the Greenbrier formed a partnership to operate a retail sportsbook with the possibility of launching a betting site in the future. The FanDuel Sportsbook at Greenbrier accepted its first wagers in September 2018.
The Greenbrier Resort is unique among WV casinos in terms of who is allowed to visit the casino. State law only permits the casino to accept patrons who are:
Overnight guests at the resort
Members of the Sporting Club
Members of the Golf & Tennis Club
Attendees of an event or convention staying off-property when more than 400 rooms are booked
Wheeling Island Hotel Casino Sports Betting
Sports betting partner: Miomni Gaming
Address: 1 South Stone Street, Wheeling, WV 26003
Wheeling Island announced a partnership with Miomni Gaming in October to offer in-person and online sports betting. The casino had plans to open in time for the 2018 NFL season but was delayed for unspecified reasons. In an update, the casino said it would be ready to go in "fall 2018."
Mardi Gras Casino Sports Betting
Sports betting partner: Miomni Gaming
Address: 1 Greyhound Drive, Cross Lanes, WV 25313
Mardi Gras Casino is owned by the same parent company (Delaware North) as Wheeling Island and has also experienced a delay. Both casinos are expected to open their own sportsbooks this fall, so the wait shouldn't be too much longer.
Both Mardi Gras and Wheeling Island have already constructed sports betting spaces in anticipation of the launch of a sportsbook at each casino.
Mountaineer Casino Racetrack & Resort Sports Betting
Sports betting partner: Unknown
Address: 1420 Mountaineer Circle, New Cumberland, WV 26047
WV state lottery officials have said they believe all WV casinos will open sportsbooks sooner or later, but Wheeling Island has been especially tight-lipped regarding any plans to offer sports betting. There is no indication that Mountaineer Casino has even been approved to offer sports betting at this time. However, that is likely to change with the casino confirming it is looking for strategic partners to open a sportsbook at some point.
WV Sports Betting Laws and Regulations
In 2018, West Virginia passed into law a bill legalizing sports betting in the real world and online on the condition that the federal prohibition of sports betting comes to an end. The West Virginia Lottery now says casinos could be ready to go and begin taking wagers within 90 days of a Supreme Court decision.
At the time the bill became law, the Supreme Court of the United States was hearing Christie v. National Collegiate Athletic Association. That case, which is also referred to as the New Jersey sports betting case, came about because New Jersey passed a law attempting to legalize sports betting within state borders. The NCAA and professional sports leagues sued to stop the New Jersey law from taking effect as it is a violation of the Professional and Amateur Sports Protection Act (PASPA) that prohibited single game sports betting in all states except Nevada.
New Jersey appealed the case all the way to the Supreme Court on the argument that PASPA violates the 10th Amendment, which limits the power the federal government has over the states. New Jersey won the case, PASPA was stricken down and that freed West Virginia to proceed with sports betting. West Virginia is likely to be one of the first states to take advantage of this opportunity.
West Virginia saw the potential of legal, licensed sports betting and moved quickly to adopt legislation that would permit sports wagers if the federal prohibition of sports betting is stricken down by the Supreme Court or is repealed via legislative means.
The West Virginia sports betting bill allows existing racetracks and casinos with gaming licenses to apply for a sports betting license at a cost of $100,000, renewable every five years along with a $100,000 renewal fee. Licensed operators are subject to a reasonable 10% sports betting tax. The minimum age for sports betting is 21.
Sports betting in West Virginia is regulated by the state Lottery Commission. The Commission oversees licensing, ensures compliance and audits all licensees at least once a year. The Commission is also authorized to enter into agreements with other states and jurisdictions to facilitate cross-border sports betting.
After the Supreme Court decision, the Lottery Commission got to work approving specific regulations to oversee wagering at casinos and online. Those regulations were approved in June of 2018 and finally cleared the way for local casinos to begin taking wagers both on-premises and online.
Licensed sports betting operators are required to be on the lookout for suspicious betting activity such as "non-normal irregularities in volume or odds swings" and pass reports of any suspicious activity on to the Lottery Commission for further investigation.
Online Sports Betting
Legislation passed in 2018 allows casinos licensed in West Virginia to offer online sports betting in addition to wagers taken in-person. Under the law, each casino in WV may operate up to three individually-branded casino sites.
That sets a maximum of up to 15 online sportsbooks in West Virginia if every casino chooses to open three websites. Online sports betting is restricted to customers 21 or older and is available to anyone who is inside state lines at the time the wager is passed.
We will update this page with a list of legal WV sports betting sites as more information becomes available. Currently, casinos are occupied with preparing themselves to take wagers. A whole host of minor issues such as training staff, setting up the infrastructure and so on must be attended to before the first sports wagers are booked in WV.
The Effort to Legalize Online Gambling in West Virginia
In 2017, West Virginia officially joined the growing list of states considering legalization of online gambling. House Bill 3067 was introduced on March 14th of 2017 and called for legalizing "interactive gaming," allowing existing gaming facilities to apply for licenses to offer real money gaming online and establishing taxes and fees for licensed providers.
The bill itself was fairly short as it only established a few basic regulations, but authorized the West Virginia Lottery Commission to set rules and regulations as necessary to administer online gambling in a safe and effective method. A few specifics that were mentioned in the bill included calling for a $50,000 licensing fee, setting a 14% tax rate, setting a minimum age of 21 for players and taking steps to ensure safety and fair games.
OnlinePokerReport.com reported at the time that the bill failed to gain much traction before the end of the 2017 West Virginia legislative session, but also painted an optimistic future for similar efforts in the future.
West Virginia Gambling Law
West Virginia's gambling laws aren't very well-developed compared to some other states. For example, the state offers no formal definition of the word "gambling" and many of the statutes are vague. It's a bit of a chore to flesh out the meaning behind these laws but I've made the effort right here. Just note that if you need serious legal advice for anything related to gambling, you should speak to an actual attorney.
Chapter 61 Article 10 of the West Virginia Criminal Code comprises the bulk of the state's general gaming laws. Section §61-10-1 makes it a criminal offense to keep any gaming table, machine or device. This section outlaws unlicensed poker games as it includes text that specifically classifies any table used to play cards as illegal.
Section §61-10-5 makes it illegal to participate in gambling, even if done at a private residence. This section effectively outlaws home poker games even if they are played with friends and even if the house takes no profit. Here's the key piece of text from that section:
If any person at any place, public or private, bet or wage money or other thing of value on any game of chance, or shall knowingly furnish any money or other thing of value to any other person to bet or wage on any such game, he shall be guilty of a misdemeanor, and, upon conviction, shall be fined not less than five nor more than three hundred dollars, and shall, if required by the court, give security for his good behavior for one year…
A $300 misdemeanor isn't too draconian but it does clearly show that social poker and gambling games are illegal anywhere in the state. You'll need to visit the nearest casino or racetrack if you'd like to stay 100% within the confines of the law.
The words "internet" and "online" are found nowhere in the state's gaming laws so there is room for some interpretation on whether or not it is legal to visit unlicensed offshore gaming sites. It wouldn't be a stretch for a prosecutor to apply Section §61-10-5 to online betting but there is zero precedence for that in West Virginia. To date, no resident has ever been charged for the crime of online gambling.
State Lottery

The West Virginia Lottery does not yet sell lottery tickets or offer any games online but officials are considering the idea. If you stumble across any of those websites that purport to sell WV lotto tickets online, know that the site is operating illegally and is in no way associated with the actual lottery. It's anyone's guess as to whether or not you'll be paid if you win big through one of those sites.
In addition to running the usual lottery drawings and selling scratch tickets, the lottery operates video lottery terminals across the state and table games at licensed racetracks. The Racetrack Table Games Act gave the lottery the authority to host real money table games at 4 of the state's racetracks. Permitted table games include roulette, craps, blackjack, poker and other games approved by the Lottery Commission.
In 1994, voters approved the installation of lottery-controlled slot machines (video lottery terminals) at each of the state's racetracks. Legislators passed a law in 2001 that authorized the lottery to place up to 9,000 slot machines at locations with Class A alcohol licenses.