Florida is home to numerous betting options both online and in the real world. Legal online gaming in Florida currently includes horse racing betting, greyhound betting and daily fantasy sports. In the physical realm, Florida has horse racing betting, bingo, traditional casinos and jai alai betting.
Sports betting in Florida does not appear likely at this time. The state has long been eyed as a major potential market for sports betting, but changes to state law have made any future gambling expansions more difficult as they now require a statewide referendum initiated by petition.
In late 2019, lawmakers introduced legislation to authorize retail sportsbooks and mobile sports betting. The bill was referred to three committees for consideration in 2020. The conclusions of the three committees will give us a better view into the likelihood of Florida legalizing sports betting in the near future.
Legal Online Betting in Florida
Let's start with a quick list of legal Florida betting sites and then dig into all the details below.
Fantasy Sports:
Rank
Betting Site
Bonus
Rating
Visit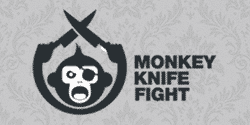 Horse and Greyhound Betting:
Online Horse Racing Betting in Florida
Online horse racing and greyhound betting have been legal in Florida for years and a number of major racing sites accept customers from the Sunshine State. BetAmerica, TwinSpires and TVG all accept Florida customers and are licensed right here in the United States.
Horse racing in Florida is regulated by the Division of Pari-Mutuel Wagering. In addition to horse racing, the Division also oversees greyhound betting, jai alai betting and poker at cardrooms attached to parimutuel betting facilities.
Chapter 550 of the Florida Statutes deals with parimutuel wagering in general, including betting on horses. The law also lays out the rules by which jai alai, greyhounds and poker are governed. Under Florida law, facilities authorized for any of those forms of parimutuel wagering may also run cardrooms offering player-vs-player poker (which is also classified as a form of parimutuel wagering in Florida).
This aspect of Florida racing law has led to the operation of numerous racetracks that are quite clearly designed to meet the legal requirements needed to operate a more lucrative card room. Thus, Florida is home to many racetracks that meet the legal classification of parimutuel facilities but that offer little by way of truly competitive racing.
The biggest racetracks in Florida that actually offer visitors an authentic horse racing experience follow:
Gulfstream Park

Live racing Thursday – Sunday during the Spring – Summer meet

901 S Federal Hwy
Hallandale Beach, FL 33009

Gulfstream Park West

Live racing October – November each year

21001 Northwest 27th Ave
Miami Gardens, FL 33056

Hialeah Park

Quarter horse racing during the winter meet and simulcasting year round

100 E 32nd Street
Hialeah, FL 33013

Tampa Bay Downs

Thoroughbred racing November – June each year

1125 Race Track Road
Tampa, FL 33626

Pompano Park

Harness racing October – May each year

777 Isle of Capri Circle
Pompano Beach, FL 33069
Additionally, horse racetracks and other parimutuel facilities in Broward and Miami-Dade counties may offer gaming machines. These facilities are the closest you'll get to an actual casino aside from the casinos operated on tribal land by the Seminole Tribe.
Greyhound Racing in Florida
In November 2018, Florida voters approved Amendment 13 to end greyhound racing. The amendment made greyhound racing and betting on live greyhound races held in Florida illegal starting on January 1st, 2021.
Existing racetracks will still be allowed to offer poker and other games after the amendment takes effect, but they will no longer be able to host live greyhound races or accept wagers on races that take place in Florida.
This amendment also has no effect on online greyhound racing, which will remain legal because the amendment only seeks to stop wagers placed on races held in the state. That being said, Florida accounted for more than half the country's remaining greyhound racetracks at the time the amendment was passed.
Floridians have just a handful of active greyhound tracks to choose from moving forward, and that number seems likely to dwindle as well. The national greyhound industry has definitely seen better days amid falling revenue and growing concerns over the treatment of greyhounds.
Florida Sports Betting
Sports betting is illegal for aside from two exceptions: jai alai betting and cruise ships that sail into international waters to offer sports betting.
The exemption for jai alai betting dates back to a time in Florida during which jai alai was much bigger than it is today. Jai alai came to Florida in the 1920s, and eventually the state became somewhat of an epicenter for jai alai players around the world owing to warm weather year-round and easy access from Spain and Latin America, where jai alai is popular.
During its heyday, jai alai was even exempted from state and federal sports betting prohibitions. Jai alai maintained a strong presence in Florida through the 1970s but entered a steady decline in the 1980s amid increasing competition from professional sports teams, the lottery and South Florida casinos.
Today, jai alai is a fairly niche sport and there are only a handful of active frontons in operation today. For the most part, jai alai survives today primarily due to Florida gambling laws that require card rooms to offer some form of parimutuel wagering (such as jai alai, greyhound racing or horse racing betting). Thus, most jai alai frontons exist primarily to facilitate other forms of gaming.
The other "exception" to Florida's sports betting prohibition occurs on the cruise ships operated by Victory Casino Cruises. Victory Casino Cruise ships depart twice a day from Port Canaveral. These ships sail out into international waters, open a casino and sportsbook for a few hours and then come back to shore later that same day.
Efforts to Legalize Sports Betting in Florida
The latest effort to legalize sports betting in Florida comes from SB 968 introduced in November 2019. The bill seeks to authorize retail sportsbooks run by the state lottery and online betting offered by private operators.
The bill's chances of becoming law are uncertain at this time, but more information will emerge over the course of 2020. The biggest obstacle any sports betting bill have to overcome before it will even have a chance is a ballot measure approved by voters in 2018 that essentially stripped the state legislature from authorizing any gambling expansion, possibly including sports betting.
Florida also has a complicated mix of competing interests involving lawmakers, tribal casino operators and even the Disney company that all have their own opinions on the expansion of gambling.
Previously, the state legislature could have potentially drafted a new law to make Florida sports betting legal. Under the new rule (Amendment 3), Florida citizens would have to initiate a campaign to collect signatures to put the issue to a statewide referendum. Then, voters would have to approve that referendum by 60% to make sports betting legal.
However, a case can be made that Amendment 3 does not actually cover sports betting. As gaming attorney Daniel Wallach argued in a 2018 Forbes op-ed, the language of the referendum was unclear and could potentially be interpreted as not applying to sports betting.
A report from Eilers & Krejcik Gaming listed the 32 states most likely to legalize sports betting within five years of a Supreme Court ruling overturning the federal prohibition of sports betting. Florida was not included in that list, but it was included in a supplemental list of 12 additional states likely to legalize sports betting within seven years of such a ruling.
Florida Daily Fantasy Sports
The legal situation for fantasy sports in Florida is complicated and unclear, but most daily fantasy sites have served the state for years with no interference from local officials.
Multiple attempts to formally legalize fantasy sports in Florida have failed over the years due to disputes over how the activity should be categorized and the complexity of tribal gaming contracts between the state and the Seminole Tribe of Florida.
A 1991 Attorney General opinion lumped season-long fantasy sports in with gambling and opined that it is probably illegal under state law, but the opinion is outdated and does not hold legal weight. As much as lawmakers would like to clarify the legal status of fantasy sports, progress has been slow. In the meantime, Florida residents are accepted at both FanDuel and DraftKings:
Florida State Lottery
Florida DOES NOT sell lottery tickets online nor does it offer a subscription service. Of course, you can always try your luck at unauthorized lottery resellers that you can find online. I don't recommend going that route though. It is still illegal to sell lottery tickets online in Florida so any site involved in the business is completely unregulated and most likely located overseas.
Nobody really knows how safe or legit overseas lottery resellers are. They claim to have a staff of agents located around the world whose job it is to go around and purchase lottery tickets on behalf of customers. The problem is there's no way to verify how it really works.
If you want to play the lottery, it's best to just go buy your tickets in person. You really don't want to leave the fate of your $40 million jackpot in the hands of some foreign, quasi-legal website. States do have the authority to sell tickets online, but Florida does not yet do that.
Is it Legal to Bet Online in Florida?
It depends on what your definition of "legal" is – seriously. Other than the few forms of regulated online betting sites (horses, greyhounds, fantasy and games of skill), the act of placing wagers online is neither expressly legal nor expressly prohibited.
It is clearly illegal to operate an online casino, card room or any other business that accepts wagers without the proper licensing.
What isn't clear is whether or not it is a crime to place bets online at unlicensed betting sites. The key text in Florida's gambling laws reads as follows:
"849.08 Gambling. Whoever plays or engages in any game at cards, keno, roulette, faro or other game of chance, at any place, by any device whatever, for money or other thing of value, shall be guilty of a misdemeanor of the second degree…"
It seems pretty clear that this law makes it a misdemeanor crime to participate in obvious gambling games such as slot machines, blackjack, craps and so on. The part that says "by any device whatever" is easily interpreted to include the internet. However, the state has never prosecuted a person for the mere act of placing bets online. Hunting down people playing blackjack on their computers just isn't a high priority.
Online poker is a different matter. The above law does not explicitly mention "poker" although it does mention "any game at cards." But, the phrase "other game of chance" seems to imply that only games of chance are forbidden. If poker isn't a game of chance, this law doesn't apply.
It doesn't end there, though. You and I may not consider poker a game of chance, but certain state and federal laws most definitely do define poker as exactly that. Florida law doesn't define games of chance nor does it mention poker and there is no case law to fall back on.
Someone would have to push the matter before we ever get Florida's opinion on the matter of poker being skill or luck. This probably won't happen any time soon because nobody is hunting down poker players either.
What the Future Holds for Online Gambling in Florida
An increasing number of states are in the process of legalizing online poker and casino games after a federal judge ruled in 2011 that the Wire Act of 1961 only applies to sports betting. The Supreme Court's 2018 decision to end the federal sports betting prohibition further expanded the types of gambling each state may authorize.
Florida could potentially authorize online casino games, sports betting and poker if lawmakers could all get on the same page, but the path to getting there is a bit more complicated in Florida than in other states.
Competing tribal interests and the entertainment industry (think Disney) have considerable sway in Florida and will have to be taken to account when authorizing new forms of gaming.
The 2018 referendum discussed above has introduced new challenges for online sports betting and gambling efforts. Under the new law, each new form of gaming must be put before a public referendum and be approved by the voters. Whether or not sports betting is subject to the new referendum rule is up for debate.
There does seem to be growing interest among certain lawmakers to authorize online and mobile sports betting at the very least. Legalizing online poker and casino games appears to be a longer shot at this point.