Legal online betting in Florida currently includes horse racing betting, greyhound betting and daily fantasy sports.
In-person betting options consist of horse racing betting at racetracks, jai alai betting, tribal casinos and cardrooms attached to parimutuel wagering facilities. Some Florida cardrooms also host slot machines, electronic table games and designated player card games.
Lawmakers have considered legislation to regulate sports betting in Florida, but those efforts have failed to produce results to date. Powerful tribal gaming operators and state laws that may require a referendum on any gambling expansion complicate the path to legal sports betting in Florida.
Legal Online Betting in Florida
Let's start with a quick list of legal Florida betting sites and then dig into all the details below.
Fantasy Sports:
Rank
Betting Site
Bonus
Rating
Visit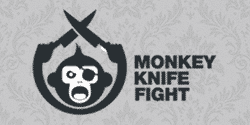 Horse and Greyhound Betting:
Online Horse Racing Betting in Florida
Advance deposit wagering is tolerated but not regulated in Florida. Lawmakers are disinclined to pass legislation explicitly legalizing online horse racing betting as doing so would have major implications for wide-ranging gaming compacts the state is renegotiating with the Seminole tribe.
However, major ADWs licensed to offer online racing betting in other states accept customers from Florida and provide a safe wagering experience. AmWager, TVG, BetAmerica and TwinSpires all accept Florida residents and hold multiple licenses from racing commissions in other states.
Racing fans can read more about each at the links below:
Horse racing betting is regulated in Florida by the Division of Pari-Mutuel Wagering under the Department of Business and Professional Regulation. The following laws and regulations outline the rules under which parimutuel horse racing betting is conducted in Florida:
Chapter 550 of the Florida Statutes deals with parimutuel wagering in general, including betting on horses. The law also lays out the rules by which jai alai, greyhounds and poker are governed.
Under Florida law, facilities authorized for any of those forms of parimutuel wagering may also run cardrooms offering player-vs-player poker and, depending on one's interpretation of the law, designated player games that closely resemble Vegas-style card games but with one player always acting as the bank.
This aspect of Florida racing law has led to the operation of numerous racetracks that are quite clearly designed to meet the legal requirements needed to operate a more lucrative card room. Thus, Florida is home to many racetracks that meet the legal classification of parimutuel facilities but that offer little by way of truly competitive racing.
The biggest racetracks in Florida include:
Additionally, horse racetracks and other parimutuel facilities in Broward and Miami-Dade counties may offer gaming machines.
Greyhound Racing in Florida
In November 2018, Florida voters approved Amendment 13 to end greyhound racing. The amendment made greyhound racing and betting on live greyhound races held in Florida illegal starting on January 1st, 2021.
Existing racetracks will still be allowed to offer poker and other games after the amendment takes effect, but they will no longer be able to host live greyhound races or accept wagers on races that take place in Florida.
This amendment also has no effect on online greyhound racing, which will remain legal because the amendment only seeks to stop wagers placed on races held in the state. That being said, Florida accounted for more than half the country's remaining greyhound racetracks at the time the amendment was passed.
Floridians have just a handful of out-of-state greyhound tracks to bet upon moving forward, and that number seems likely to dwindle as well. The national greyhound industry has seen better days amid falling revenue and growing concerns over the treatment of greyhounds.
Florida Sports Betting
Sports betting is illegal in Florida aside from two exceptions: parimutuel jai alai betting and sportsbooks on cruise ships that sail into international waters.
The legalization of full-fledged sports betting has been a topic of discussion among lawmakers and industry stakeholders since the Supreme Court overturned PASPA in 2018. State lawmakers have floated a number of proposals to legalize sports betting, but progress has been slow in Florida due to a complicated gambling landscape.
Successfully legalizing sports betting in Florida likely hinges on striking an agreement that satisfies the Seminole tribe, which operates the state's largest casinos, and parimutuel operators that largely rely on gambling for revenue. Additionally, a constitutional amendment approved in 2018 may require sports betting to receive the approval of voters via statewide referendum.
Prospects for Florida Sports Betting in 2021
Florida came into 2021 with several sports betting proposals on the board. Near the end of 2020, Senator Jeff Brandes prefiled three bills (SB 392, SB 394, and SB 396) for Florida's 2021 legislative session.
Together, the three bills outlined how Florida sports betting would work, established a tax rate, and set licensing fees for operators.
The proposal would place the Florida Lottery in charge of sports betting, to include issuing licenses to online betting operators. Under the proposal, licensing fees would be set at $100,000 and operators would pay a 15% tax on net revenue.
The effort appears promising, but Florida sports betting will remain a contentious issue with the influential Seminole Tribe wanting to shape legislation to its tastes and ongoing questions regarding the need for a statewide referendum.
How the Seminole Tribe Affects Florida Sports Betting Efforts
The Seminole tribe operates Florida's two Hard Rock Casinos plus four Seminole Casinos and holds considerable sway over the state's gambling industry. Under a 2010 gaming compact with the state, the Seminole tribe was given exclusivity over certain forms of gaming in return for making revenue sharing payments to the state.
The tribe has transferred roughly $1.8 billion to the state since entering the 20-year gaming compact with Florida but stopped making payments in 2019 over the state's refusal to take action against facilities operating "player designated" card games. The revenue sharing payment that year would have been worth an estimated $350 million.
The games in question closely resemble house banked card games over which the Seminole tribe has exclusivity but designate one player at the table to serve as the banker in order to skirt the law. Parimutuel betting operators have come to rely on player designated games for revenue and contend the loss of those games would cost the state hundreds of jobs.
Florida lawmakers are interested in resuming those payments and are reportedly working on legislation to renew gaming compacts with the tribe. Some of the possibilities being discussed include:
Resume revenue sharing payments from the Seminole tribe to Florida
Authorize retail sportsbooks and mobile betting
Authorize non-tribal parimutuel operators to continue operating designated player games
Authorize tribal casinos to offer craps and roulette
Impact of Constitutional Amendment Uncertain
Florida voters approved Amendment 3 in the November 2018 election to further complicate matters for sports betting proponents. With the passage of Amendment 3, any efforts to expand gambling in Florida anywhere other than at tribal casinos must first be approved via statewide referendum and receive a 60% yes vote in order to take effect.
Whether or not Amendment 3 actually covers sports betting is open to debate. As gaming attorney Daniel Wallach argued in a 2018 Forbes op-ed, the language of the referendum was unclear and could potentially be interpreted as not applying to sports betting.
In any case, the passage of Amendment 3 does add uncertainty to how Florida could legalize sports betting. Since then, lawmakers have floated ideas that range from excluding the Seminole tribe altogether to passing legislation that would give the Seminole tribe exclusivity over sports betting. Currently, discussions that include the Seminole tribe have by far the best odds of resulting in Florida legalizing sports betting.
Jai Alai Betting and Cruise Ship Sportsbooks
Parimutuel jai alai betting and sportsbooks on cruise ships exist as the two notable exceptions to Florida's ban on sports betting.
The exemption for jai alai betting dates back to a time in Florida during which jai alai was much bigger than it is today. Jai alai came to Florida in the 1920s, and eventually the state became somewhat of an epicenter for jai alai players around the world owing to warm weather year-round and easy access from Spain and Latin America, where jai alai is popular.
During its heyday, jai alai was even exempted from state and federal sports betting prohibitions. Jai alai maintained a strong presence in Florida through the 1970s but entered a steady decline in the 1980s amid increasing competition from professional sports teams, the lottery and South Florida casinos.
Today, jai alai is a niche sport and there are only a handful of active frontons in operation. For the most part, jai alai survives primarily due to Florida gambling laws that require card rooms to offer some form of parimutuel wagering (such as jai alai, greyhound racing or horse racing betting). Thus, most jai alai frontons exist primarily to facilitate other forms of gaming.
The other "exception" to Florida's sports betting prohibition occurs on the cruise ships operated by Victory Casino Cruises. Victory Casino Cruise ships depart twice a day from Port Canaveral. These ships sail out into international waters, open a casino and sportsbook for a few hours and then come back to shore later that same day.
Florida Daily Fantasy Sports
The legal status of daily fantasy sports in Florida has never been decisively answered via legislation or case law. Nonetheless, numerous daily fantasy sites have served the state for years with no interference from local officials.
Multiple attempts to formally legalize fantasy sports in Florida over the years have failed to advance, largely due to concerns over how legalization would impact gaming compacts between the state and the powerful Seminole tribe.
A 1991 Attorney General opinion lumped season-long fantasy sports in with gambling and concluded that the activity is likely illegal under state law. The opinion is well out of date and holds no legal weight, but it could be referenced in court should the issue ever come before a judge.
In the meantime, Florida residents are accepted by most major DFS operators:
Is Online Gambling Legal in Florida?
The legality of online gambling in Florida is entirely dependent upon the activity in question. Online horse racing betting, greyhound betting and daily fantasy sports are all permitted in Florida. Other forms of online wagering such as mobile sportsbooks and casinos are prohibited under state law.
FL Stat § 849.08 states:
Whoever plays or engages in any game at cards, keno, roulette, faro or other game of chance, at any place, by any device whatever, for money or other thing of value, shall be guilty of a misdemeanor of the second degree, punishable as provided in s. 775.082 or s. 775.083.
Whether or not this statute applies specifically to placing wagers with unlicensed operators is open to debate, but the fact of the matter is that Florida does not license or regulate online sportsbooks, casinos or poker sites.
Players who choose to visit offshore gambling sites do so at their own risk and potentially in violation of state law.