Arkansas has traditionally opposed most forms of gambling and seemed to have little appetite to change that until a November 2018 ballot measure was approved, allowing up to four casinos to offer gambling and sports betting.
Two existing racetracks already offer slots, electronic table games and electronic poker, but those tracks have since been authorized to expand their gaming options, including sports betting. Soon, Arkansans will be able to bet on sports at both racetracks and eventually at two additional locations.
Online betting is currently restricted to horse racing, greyhound racing and fantasy sports. The Arkansas Lottery also allows third-party courier service Jackpocket.com to sell state lottery tickets online.
The state does not regulate online poker sites or casinos and has no plans in place to change that. Online sports betting does not seem very likely – at least right now, but the Arkansas Racing Commission will have the final say on that.
Best Arkansas Betting Sites
Fantasy Sports:
Horse and Greyhound Betting:
Online Lottery:
Rank
Betting Site
Bonus
Rating
Visit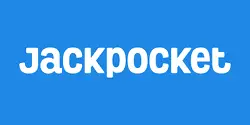 Arkansas Sports Betting
Arkansas legalized sports betting in November 2018 through a statewide ballot measure asking voters if they approve an amendment to bring sports betting to four pre-selected locations. Those locations include:
Southland Racing & Gaming in West Memphis
Oaklawn Racing & Gaming in Hot Springs
One yet-to-be-built casino in Pope county within two miles of Russellville
One yet-to-be-built casino in Jefferson County within two miles of Pine Bluff
The two racetracks received an automatic sports betting license with the passage of the amendment while the other two locations will have to be applied for by gaming companies interested in opening a casino.
According to the amendment text, the Arkansas Racing Commission regulates sports betting oversees the licensing process. Licenses for the two additional casinos are not to exceed $250,000, but the commission has broad authorities beyond that in terms of managing the application process and determining the rules for sports betting.
The measure also established tax rates for all four casinos: they are taxed at a rate of 13% on the first $150,000,000 of net gaming receipts and 20% on net gaming receipts exceeding $150,000,001. Taxes collected by the state are distributed as follows:
55% to the state general revenue fund
5% to the city in which the casino is located, unless the casino is not located in a city. In that case 19.5% goes to the county in which the casino is located
5% to the Arkansas Racing Commission for distribution to horse and greyhound racing purses
8% to the county in which the casino is located
Active Arkansas Sportsbooks
The first sportsbook is now live in Arkansas. The Race and Sports Book at Oaklawn accepted its first sports wager in July 2019 after General Manager Wayne Smith placed a $5 bet on the Dallas Cowboys to beat the New York Giants in the NFL season opener.
The Race & Sports Book at Oaklawn Racing Casino Resort accepts wagers on a full range of professional and college sports to include football, baseball, basketball, hockey, soccer, MMA, boxing, golf, F1, NASCAR, Tennis and the Olympics.
Hours of Operation
Tellers available from 10 AM to 10 PM seven days a week
Kiosks available from casino open to close seven days a week:
8AM – 4 AM Sunday through Thursday
8AM – 6 AM Friday and Saturday
Saracen Casino Annex Sportsbook
The Saracen Casino Annex was completed on October 1st 2019 and launched with sports betting from day one. The annex opened with 300 slot machines and a single sports betting kiosk with plans to install four more kiosks over time.
Hours of Operation
Is Online Sports Betting Legal in Arkansas?
This remains a bit of an open question because online sports betting was not specifically addressed in the November 2018 ballot measure. The fate of online betting will likely be found in the regulations issued by the Arkansas Racing Commission.
However, we can look at the text of the measure and amendment for clues to the answer. The amendment defines casino gambling as follows:
"…dealing, operating, carrying on, conducting, maintaining, or exposing for play any game played with cards, dice, equipment, or any mechanical, electromechanical, or electronic device or machine for money, property, checks, credit, or any representative value. Casino gaming shall also be defined to include accepting wagers on sporting events."
We can see here that the definition of casino gaming clearly includes sports betting as well as games played via "any mechanical, electromechanical or electronic device," which could be interpreted to include online sports betting.
The amendment also clearly states that gambling is "to be conducted at four casinos in Arkansas." This bit of text seems to push back against the idea of mobile wagers being accepted from anywhere in the state – all wagering is to be conducted AT the casinos.
However, the wording does leave some wiggle room if Arkansas Racing Commission officials are motivated to authorize online sports betting. For instance, the Commission could make the argument that wagers taken online are still conducted by the casino and therefore are conducted AT the casino.
All speculation aside, it's just hard telling which way this goes. Past experience based on following other state efforts to legalize sports betting has us leaning towards Arkansas first getting situated with in-person wagering before considering online betting. We should get a clearer picture on this after the Commission publicizes its sports betting regulations.
As more information comes out regarding timelines and casino plans, we'll update this page with all the details.
Horse Racing Betting in Arkansas
Arkansas is home to two major racetracks: Oaklawn Racing for horse racing and Southland Casino Racing for greyhounds. Both tracks host live events and accept parimutuel wagers on all upcoming races. Bets can be placed in-person at both or online at licensed horse racing websites.
OaklawnAnywhere.com accepts wagers over the internet but there are a few other options for internet horse wagering. Oaklawn Anywhere works well enough, but the sites recommended at the top of this page have a much wider selection of betting options, handicapping tools and racetracks to choose from. All are licensed in the United States and are legal places to bet real money.
Southland Casino, however, is set to phase out greyhound racing by 2023. In an agreement reached in October 2019, Southland Casino Racing and the AR Greyhound Kennel Association agreed to reduce the number of greyhound races over each of the following three years with all greyhound racing set to end by December 31st, 2022. The casino will remain operational even without racing.
This comes despite a Delaware North (parent company of Southland Casino) representative telling the Arkansas Times earlier in 2019 that the casino had no plans to exist the greyhound racing business:
Racing continues to be an important part of Southland Gaming & Racing's exciting entertainment offerings and in contributing to our local and regional economy in West Memphis and Arkansas. We've actually made a number of improvements to Southland's racing operations in recent years, including a new onsite kennel facility and renovations to the concessions area.
All racing activities in Arkansas are regulated by the state Racing Commission.
Greyhound Racing Betting
Greyhound racing is still legal in Arkansas for now even as the state's remaining greyhound track phases out live racing. Southland Park is one of the country's few surviving greyhound tracks after Florida voters decided to prohibit greyhound betting via an amendment approved in November 2018. At the time, Florida was home to 11 of the country's 17 operational greyhound tracks.
The 2018 amendment that authorized sports betting in Arkansas also requires gambling facilities to set 14% of casino gambling net receipts for racing purses, but it appears even that was not enough to save greyhound racing at Southland. Between declining interest and increased concerns for the welfare of dogs, greyhound racing is on its last legs across the nation.
However, gambling net receipts are set to grow now that former AR racetracks are authorized to offer full-fledged casino games and sports betting. Shortly after the amendment passed, Southland officials announced plans for a $250 million expansion to include a 20-story hotel, 2400 gambling machines and 60 table games.
Arkansas Daily Fantasy Sports
Online fantasy sports betting was declared a game of skill under the Unlawful Internet Gambling Enforcement Act of 2006. This makes it legal in all states except those that have additional legislation that make it illegal to wager money on anything. There are a few states in the Union with such laws on the books but Arkansas is not one of those.
Arkansas recognized daily fantasy sports and formally legalized the activity in 2017 to remove any possible ambiguity. Governor Asa Hutchinson signed HB 2250 into law in April of 2017 after the bill easily cleared house and senate votes earlier that year.
HB 2250 is a bit different than legislation enacted in other states in that it does not specify any new regulations specific to fantasy beyond defining what a legal fantasy contest is and enacting an 8% tax rate on DFS operators.
There are numerous fantasy betting sites these days but two stand out above all the rest in terms of name recognition and number of active players: FanDuel and DraftKings.
For those unfamiliar with fantasy sports betting, this is the game in which you draft a team of players from around the league. Each player has an associated cost based on his recent performance and you have a salary cap that limits how much you can spend in total. Your goal as a player is to draft the most effective team possible given the virtual salary cap.
Your fantasy team accumulates points based on how well your picks perform in the real world. If your running back rushes for 150 yards and 2 touchdowns, for example, you get a bunch of points for your team. This same process is applied to every member of your team. The person whose team ends up with the most points wins the contest.
Fantasy sports sites typically host week-long leagues. In the NFL, for example, a typical contest includes all games running from Sunday through Monday evening. You can play in heads-up contests against one other person or in large leagues that consist of hundreds (or thousands) of fantasy teams. Prizes range from a few dollars to several million dollars depending on the number of participants.
All in all, fantasy betting is a lot of fun. It's similar to traditional sports betting in that it requires a deep knowledge of the game to do well. It's different than traditional betting in that it is perfectly legal online. This is a seriously fun way to put your sports knowledge to the ultimate test. You can get started for just a few bucks and all the major sites accept deposits via credit card, debit card and PayPal.
Arkansas Online Poker
Online poker may be on its way to Arkansas due to a largely overlooked quirk in the 2018 law that legalized sports betting.
The word "poker" did not even appear in the text of the amendment approved by voters in 2018, but regulations issued the following year include an entire chapter (pg. 77) dedicated to the regulation of online poker.
This does not mean Arkansas online poker is a shoo-in, but it definitely shows state regulators have it in mind.
In-person poker is heavily restricted in the state of Arkansas. Southland Park had a nice little table room at one point, but the room has since closed
Currently, there is not much by way of legal poker options. Arkansas law bans betting on almost everything if it doesn't happen at a racetrack or approved betting site.
A.C.A. 5-66-112 of the Arkansas Code has this to say on the matter:
If a person bets any money or any valuable thing on any game of brag, bluff, poker, seven-up, three-up, twenty-one, vingt-et-un, thirteen cards, the odd trick, forty-five, whist, or at any other game of cards known by any name now known to the law or with any other or new name or without any name, upon conviction he or she is guilty of a violation and shall be fined in any sum not less than ten dollars ($10.00) nor more than twenty-five dollars ($25.00).
The penalty isn't overly harsh but it does clearly indicate the state's stance on participating in real money poker games. The code also has laws that make it a crime to operate a "gambling house" as a Class D felony punishable by up to 6 years in prison and a fine of up to $10,000.
In theory, it is illegal to play online poker in Arkansas or even participate in social games with your friends. These laws are not regularly enforced and authorities seem keener on cracking down on those who operate underground poker games rather than the individual players.
Many people play online poker from Arkansas at offshore sites despite the potential $25 fine. The state isn't interested in raiding people who play games in private at home. The biggest issue for players is simply finding a place to play. Because there is no licensing body for online poker, players who choose to play online must play at unregulated sites hosted overseas.
Gambling in Arkansas
Arkansas has two land-based casinos attached to racetracks and zero online casinos. These casinos were at one time restricted "electronic games of skill" that resemble blackjack and poker except the players manipulate their bets with virtual chips on tablets placed in front of them on the table.
However, that changed with the passage of the November 2018 ballot measure that also legalized sports betting in Arkansas. Under the referendum, authorized casinos in Arkansas to offer all forms of gambling and sports betting to customers age 21 or older.
The same law that authorized electronic table games also appears to outlaw online casinos in Arkansas. This particular piece of text appears to criminalize online poker and casino games hosted anywhere outside of authorized racetracks:
No one other than the Franchise Holder and its employees (and patrons playing the game) may operate the electronic games of skill. The games may not be located in a place other than the grounds of the Franchise Holder's facility, as approved by the Commission.
Buy Arkansas Lottery Tickets Online
The Arkansas Scholarship Lottery was established in 2009 as the state's first official lottery. As the name indicates, the lottery is used to raise funds for sending kids to college. It has already awarded 133,000 scholarships in the handful of years it has been in operation.
Residents may buy Arkansas lottery tickets online through Jackpocket.com, which is the state's only authorized third-party ticket courier service. The AR Lottery itself does not sell tickets online, but users can download the Jackpocket app to order Powerball, Mega Millions and Natural State Lottery tickets without visiting a retailer in person.
Once orders are placed through the Jackpocket app, a Jackpocket employee will visit an authorized Arkansas Lottery retailer to buy real tickets in-person. Jackpocket will then scan a copy of the ticket, upload the image to the user's personal account and pay 100% of any winnings to the user.
Jackpocket is the only lottery courier service authorized in Arkansas. There are other websites that may claim to offer legal online lottery sales, but Jackpocket is the only one that is fully legal and based in the United States.