The Buckeye State has recently begun exploring its options regarding sports betting as both lawmakers and grassroots groups have stated their intention to craft legislation. A bill introduced by two senators is now in play, while Open Ohio is aiming to get sports betting put on the November 2019 ballot. The general sense these days is that the question has moved from "should we legalize sports betting" to "how should we run it."
Whether or not online sports betting will come to Ohio remains an open question at this point. Currently, the only forms of online gaming permitted in Ohio are horse racing betting, fantasy sports and games of skill.
Let's start with a look at what's available right now and then we'll discuss what may come in the near future. I'd like to emphasize that the following betting sites actually are legal in the US as of today. The following sites are headquartered in the US and are truly legal under all state and federal laws.
Fantasy Sports:
Rank
Betting Site
Bonus
Rating
Visit
Horse and Greyhound Betting:
Games of Skill:
Rank
Betting Site
Bonus
Rating
Visit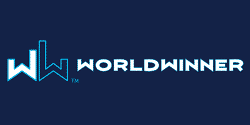 Fantasy Sports
Online fantasy sports betting is legal in Ohio thanks to legislation signed into law by Governor John Kasich in December of 2017. House Bill 132 formally legalized fantasy sports betting and established a variety of consumer protection measures designed to keep customers' funds safe, ensure fair games and provide resources to address problem gambling.
The Ohio Casino Control Commission approved additional regulations in 2019 to prohibit auto-drafting (lineup picks created at random on behalf of a user) and a ban proposition-style fantasy contests such as those offered by Monkey Knife Fight. Commission Jessica Franks told the Columbus Dispatch both rules are intended to prevent fantasy contests from falling too far into illegal gambling territory.
Some of the key regulations governing fantasy sports in Ohio include:
Minimum age of 18 to play
Fantasy operators must keep player funds segregated from operational funds
Prohibiting participation among people who could have a conflict of interest (such as athletes and officials involved in sporting events that are the subject of a fantasy contest)
Fantasy operators must maintain voluntary self-exclusion programs
Auto-drafting prohibited
Proposition-style fantasy contests prohibited
Ohio law requires fantasy sites to be licensed by the state at a cost of $3,000 to $30,000 per year based on the number of customers they have in Ohio, but no additional taxes are levied on the industry. With reasonable licensing fees and no special taxes for DFS operators, Ohio is an attractive market and is home to plenty of options when it comes to finding a place to play.
For years prior to the enactment of this law, fantasy sites operated freely throughout Ohio in an uncertain legal climate. Existing law at the time outlawed online gambling, but fantasy sports were able to operate in Ohio thanks to a federal law called the Unlawful Internet Gambling Enforcement Act of 2006 which specifically exempted fantasy sports from being classified as gambling.
However, state law was not as clear and therefore left the sites operating in questionable legal territory and not subject to regulation. This is why lawmakers finally opted to pass a law to formally legalize online fantasy sports and regulate the industry.
Everything discussed so far in this section applies specifically to fantasy sports. This is in stark contrast to the traditional fixed-odds sportsbooks you see promoted at other websites. Regular sportsbooks are considered illegal under the federal Wire Act. It is not illegal to play at them, but it is illegal to operate a book that accepts Americans. That's why online sportsbooks that accept Ohio residents are always located overseas.
The risk you face with playing at offshore sites is a complete lack of oversight. You need only run a few searches on Google to find stories abound of people being ripped off and betting sites refusing to pay winning bets.
Fantasy betting sites, on the other hand, are located in the US and are subject to the same laws that govern any other business. Your money is protected and you have recourse if a disagreement arises. This is why I recommend fantasy betting sites to anyone in the US. It's just as fun and potentially profitable as traditional sports betting but it's about a thousand times safer.
You can read more about how fantasy betting works here.
Before the 2017 law was enacted, Ohio lawmakers made several attempts to introduce legislation governing fantasy sports in Ohio over the past couple years but with little success until 2017. A bill concerning fantasy sports was introduced in 2016, but it lost steam and died out before making it very far through the legislature.
Sports Betting in Ohio
Ohio is viewed as likely to legalize sports betting now that the Professional and Amateur Sports Protection Act (PASPA) has been stricken down by the Supreme Court. With nearby states such as Pennsylvania beginning the process of legalization, pressure is mounting on Ohio to make a decision at the risk of losing potential betting dollars to neighboring states.
However, that is all in the future. Current gaming laws in Ohio prohibit sports betting and there are no legal places to bet on sports in Ohio. Foreign websites headquartered overseas do offer online sports betting in Ohio, but those sites are completely unregulated and do not come very highly recommended. It would be better to hang tight for now, play daily fantasy sports in the meantime and wait for lawmakers to pass a sports betting law.
The first legislation pertaining to Ohio sports betting was introduced in July of 2018. Senators Sean O'Brien and John Eklund co-sponsored a placeholder bill that simply states it is the intention of the legislature to legalize and regulate sports betting. Further details remain to be seen. For right now, the bill only serves as a conversation starter to get the issue moving.
At the same time, an organization called Open Ohio says it is in the process of crafting an amendment to the state constitution that would legalize sports betting. In order to do so, Open Ohio will need to bring the measure to a public vote via referendum. If they are successful in bringing the issue to a vote, Open Ohio intends to see sports betting managed by the Ohio Lottery Commission and be available at bars, restaurants and fraternal clubs in addition to at local casinos.
Ohio is still in the early stages of taking up the sports betting issue, so it is difficult to predict what form it may take in the future. What we do know is that an assortment of lawmakers, industry stakeholders and others are interested in bringing sports betting to Ohio. We will update this page with more details as soon as they emerge.
Online Poker and Casinos
Online poker is now legal in the US but only if each state passes legislation to regulate and license operators. Ohio has not yet passed any such legislation so there are no legal options at this time. You won't get in trouble for playing at offshore poker sites, but there is no oversight to ensure sites give you a fair game.
Several states have pursued online poker and residents of those states are able to play at licensed poker sites based in the US. When Ohio finally passes legislation of its own, we'll be happy to make recommendations. For now, it's best to wait until that happens. There are no guarantees when it comes to playing at unlicensed foreign poker sites.
It's basically the same story for online casinos in Ohio. Internet gambling is now legal at the federal level but each state must pass legislation to actually make it happen. No state lawmakers have even drafted legislation on this front so it'll probably be a few years at the earliest before we see legal online blackjack or slots.
Horse Racing Betting in Ohio
Horse racing betting is permitted in Ohio both online and at any of the state's seven horse racing tracks and one off-track betting (OTB) location. A law passed in 2011 allowed tracks to install video-lottery terminals (VLTs) which are similar to slot machines. Today, you can visit any racetrack to watch live horse races or test your luck at the VLTs.
Online betting sites are also legal in Ohio. All the major racing wagering sites listed above accept wagers from residents of the state. The Ohio State Racing Commission oversees all horse racing and parimutuel wagering within the state. The commission's mission statement is to protect, preserve and promote horse racing in Ohio.
VLTs in Ohio are managed and licensed by the Ohio lottery. Profits from the machines are split roughly 50/50 between the track and the Ohio lottery. Each track is required to donate half of one percent of its net win from VLTs to problem gambling services.
Racetracks in Ohio
Thoroughbred racing and simulcast events 365 days a year
850 VLTs with plans to expand to 1500
655 N Canfield Niles Road
Austintown, OH 44515
Harness racing and 1600 VLTs
6000 SR 64
Lebanon, OH 45036
Harness racing and 2100 VLTs
6000 S High Street
Columbus, OH 43207
Thoroughbred racing and 1150 VLTs
21501 Emery Road
Cleveland, OH 44128
200+ harness racing events per year and 2250 VLTs
10777 Northfield Road
Northfield, OH 44067
Thoroughbred racing 100 days a year and 1500 VLTs
6301 Kellogg Avenue
Cincinnati, OH 45230
Hollywood Gaming at Dayton Raceway
Live harness racing and simulcast events year-round
1000 VLTs
3100 Needmore Road
Dayton, OH 45414
The only off-track wagering location in Ohio
Open seven days a week 12 PM to 12 AM
1935 Cleveland Rd W (US Route 6)
Sandusky, OH 44870
Skill Games
It is legal to bet on games of skill over the internet in Ohio. Skill game sites such as WorldWinner.com host a variety of games that range from Scrabble to Bejeweled. As fun as these games are, there's just not a whole lot of interest. Most games are played for low stakes and should be seen more as a way to pass time than a way to earn a full time living off your gaming skills.
Make sure you read our review of WorldWinner before you play. The site has a few issues that you should be aware of before you deposit money. Overall, I'd say it's a safe site but it charges high rake and is confusing to navigate.
Lottery
The Ohio Lottery is not sold online at this time but that could change at some point. Over the past year, a debate has raged on between lawmakers, retailers and the lottery itself. The lottery would like to keep all options open while a group of House lawmakers and retail associations would like to pass legislation to preemptively ban online sales of lottery tickets forever.
Retailers would like to pass the ban because people who come in to their stores to buy tickets often make other purchases. They worry that if tickets can be bought online, people would have less incentive to visit retailers in person and purchase other things.
The lottery said it didn't have plans to introduce online sales any time but that they want "to keep all our options open." Other states have already started selling tickets online and sales have been promising, but not overwhelming.
The matter remains unsettled but as of now, the state does not sell tickets online. Be wary of sites that claim to sell Ohio lottery tickets. Those sites are located overseas and are completely unregulated. It's anyone's guess as to whether or not they are honest.