North Carolina does not have what anyone could reasonably call a strong gambling culture. Two tribal casinos, a lottery and limited forms of charitable gaming account for the entirety of North Carolina's land-based gambling options.
Sports betting is also legal in North Carolina at the two tribal casinos run by the Eastern Band of Cherokee Indians. The legislature has not yet addressed mobile betting, although that does remain a distinct possibility as lawmakers grow more comfortable with the idea of legal sports betting.
Online betting in North Carolina consists of daily fantasy sports, games of skill and online lottery games. Mobile sports betting looked like a huge longshot not all that long ago, but recent moves to authorize retail sportsbooks indicate perceptions may be changing on that front. If lawmakers can come to agree on in-person sports betting, online betting may not be such a stretch after all.
Legal North Carolina Betting Sites
Fantasy Sports:
Games of Skill:
Rank
Betting Site
Bonus
Rating
Visit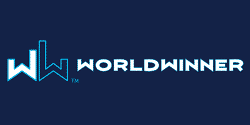 North Carolina Sports Betting
North Carolina legalized sports betting in July 2019 after Governor Roy Cooper signed off on Senate Bill 154.
SB 154 is fairly limited in scope as it simply categorizes sports and horse racing betting as forms of Class III gaming, which is allowed at tribal casinos. Essentially, the new NC sports betting law approves retail sportsbooks at two casinos in particular:
Harrah's Cherokee Hotel and Casino in Cherokee
Harrah's Cherokee Valley River Casino & Hotel in Murphy
Online and mobile betting were not included in the bill, but even this minor advance in North Carolina bodes well in a state that has historically been opposed to gambling expansions of any type.
Bill co-sponsor Jim Davis urged the House to approve the bill prior to this vote with language acknowledging the lingering skepticism regarding any expansion of gambling in North Carolina:
"We're not asking you this morning to legalize sports betting," he said. "We're simply asking you to add this to the list of games that are allowed [at the casinos]."
The Raleigh News & Observer reports analysts estimate legal sports betting at the two Cherokee casinos will generate $1 to $1.5 million in new revenue for the state each year.
Legal NC Sportsbooks
Now that NC sports betting is legal, the next step is for tribal casinos to hire staff, train employees and finish the construction of their sportsbooks. Harrah's has confirmed both of its North Carolina locations will each launch a retail sportsbook named The Book in the near future.
The Book at Harrah's Cherokee Valley River
Anticipated launch date: Fall 2019
Location: Near the promotions stage
777 Casino Parkway
Murphy, NC 28906
The Book at Harrah's Cherokee Hotel and Casino
Anticipated launch date: Fall 2019
Location: SoundBytes
777 Casino Drive
Cherokee, NC 28719
NC Daily Fantasy Sports
The fantasy sports betting industry received an important exemption from a piece of federal legislation that was passed in 2006. The Unlawful Internet Gambling Enforcement Act (UIGEA) declared fantasy leagues to be contests of skill at the federal level. Only states that specifically outlaw wagering on contests of skill prohibit online fantasy leagues.
Up until recently, North Carolina fantasy sites operated without interference from the state. Although there were no laws prohibiting daily fantasy sports, neither were there any laws regulating or overseeing the industry. Lawmakers decided in 2017 that the fantasy sports industry has grown to the point where now it's time to regulate and (of course) tax it.
Republican lawmakers introduced HB 279 on 8 March, 2017 to establish a regulatory framework for fantasy sports and collect a 10% tax on revenue. HB 279 also calls for operators to register with the Department of the Secretary of State and pay a registration fee equal to 10% of the previous year's revenues, but no less than $2500 and no more than $10,000. Licenses will be valid for five years and operators will need to re-apply every five years and pay a renewal fee equal to the lesser amount of 10% of the previous year's net revenue or $5,000.
That effort was later shot down by lawmakers under pressure from anti-gambling groups. The North Carolina Family Policy Council called it a "massive expansion of legalized gambling" despite the the fact that thousands of residents already play fantasy sports online. The killed North Carolina's chances to legalize and regulate DFS until at least 2019.
Currently, fantasy sites operate in North Carolina without interference. Although the industry have never been formally legalized, it seems no one has any interest in actually trying to build a case against DFS sites.
Horse Racing Betting in North Carolina
The legislation that legalized sports betting in 2019 allows both North Carolina tribal casinos to offer off-track racing betting along with wagers on other sports. Harrah's Cherokee Hotel & Casino and Harrah's Cherokee Valley River are the only two locations where customers may legally bet on horse races.
A statewide ban on parimutuel betting remains in place across the rest of the state outside of the two tribal casinos. The North Carolina Thoroughbred Association is the only organization in the state devoted to promoting and advancing the horse racing industry in the state.
Although races are held in NC from time to time, trackside parimutuel wagering remains prohibited. You can show up, watch the races and buy food but no betting is allowed. The ban also includes simulcasting of events within the state and across state lines. This ban is the reason why all the major legal horse betting sites in the US do not accept customers from North Carolina.
Lawmakers introduced legislation to authorize parimutuel wagering in 2019, but the bill failed to pick up traction and died in committee. SB 165 would have established a licensing process for off-track wagering providers and set a minimum age of 18. The bill would have also required off-track betting operators to remit 20% of total wagering handle to the state.
North Carolina Online Lottery
North Carolina sold its first lottery ticket in 2006 and now operates a standard range of major draw games such as Powerball and Mega Millions, instant win scratch cards and keno. The NC Online Lottery sells tickets to multistate and local drawings but does not offer instant win games at this time.
State residents 18 and older can buy the following games online at NCLottery.com or through the official mobile app:
Powerball
Mega Millions
Lucky for Life
Cash 5
You can read more about the NC Online Lottery in our review here.
The North Carolina Lottery flirted with the idea of offering instant win games online back in 2017 but relented amid strong opposition from the NC Retail Merchants Association and anti-gaming groups such as the NC Family Policy Council.
The North Carolina Retail Merchants Association opposed the idea out of fear online sales would hurt retail sales while the Family Policy Council warned of the dangers of allowing people to play online from their mobile devices.
NC Online Gambling
Only a few states so far have legalized online poker and casinos, and North Carolina is definitely not one of those. The deck is stacked against North Carolina legalizing either industry within a reasonable time frame. This is one of the most anti-gambling states in the Union.
Even live poker is rare in North Carolina. It wasn't until 2012 that the state authorized its only casino to host live poker games and tournaments. Currently, Harrah's Cherokee is the only place in the entire state where you can play a game of real money poker and remain on the right side of the law.
The same applies to online gambling. It's highly unlikely that the state will legalize internet casinos any time soon. With just one casino in the entire state and virtually every other form of gambling outlawed, I wouldn't place any bets on internet casinos coming to NC within the next five years or so.
Games of Skill
North Carolina defines gambling as any activity that includes the three elements of consideration, chance and reward. At least one of those elements must be removed from any game for it not to be considered gambling.
Games of skill are not considered gambling because they remove the element of chance. Consideration (the price you pay to play) and reward are still present, but chance is not. Examples of contests of skill would be participation in an athletic event, Scrabble or chess. You can bet on any of those in North Carolina as long as you're a participant.
WorldWinner.com is the one website that offers these types of games online. At WorldWinner, you can play games such as Bejeweled and Scrabble against other people for real money. The stakes at WorldWinner are fairly small but some people do manage to earn a decent amount of money with these games. You can learn more by visiting the website below.
NC Gambling Laws
North Carolina's gambling laws take the approach of barring everything except for what is specifically authorized. § 14-292 of the State Statutes lays it out in plain text:
Except as provided in Chapter 18C of the General Statutes or in Part 2 of this Article, any person organization that operates any game of chance or any person who plays at or bets on any game of chance at which any money, property or other thing of value is bet, whether the same be in stake or not, shall be guilty of a Class 2 misdemeanor. This section shall not apply to a person who plays at or bets on any lottery game being lawfully conducted in any state.
Only two tribal casinos are authorized to operate games of chance in the state. These are the Harrah's Cherokee in Cherokee, NC and Harrah's Cherokee Valley River in Murphy. The one located in Cherokee is the biggest of the two with a 150,000 square foot gaming area complete with video poker, slot machines, table games and poker. The resort also has a 1,108 room casino, spa, 11 restaurants, a golf club and a night lounge.
Apart from that, North Carolina doesn't offer much in the way of betting. State Statue § 14-309.20 outlaws greyhound racing and the only horse racing tracks do not allow parimutuel wagering. The state also has no exception for home poker games. Thus, it is possible that merely hosting a social poker game could get you arrested.
Online gambling isn't specifically mentioned in any of North Carolina's gaming laws. The general ban on gambling could be applied to online wagering, but the state does not appear to enforce that law at this time to catch people playing games of chance from their computers.
Overall, North Carolina's legal landscape has made this state a desert for gambling with Harrah's Cherokee being the only oasis. State legislators have shown absolutely zero interest in expanding the state's gambling industry either online or in the real world.