The bank transfer serves as a simple and quick way to fund your account at just about any legal betting site in the United States. If you have a checking account, you have everything you need to use this deposit method to fund your account, play for real money and get paid.
Best eCheck Betting Sites
Rank
Betting Site
Bonus
Rating
Visit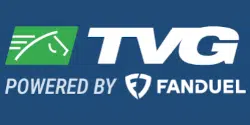 There are two main types of bank transfer deposits. The first and easiest to use is the ACH deposit or eCheck, which can be completed in seconds from your computer or mobile device. Some betting sites also accept wire transfers, which tend to be better for large deposits.
We'll explain how both methods work today, but much of our focus will be on ACH/eCheck deposits since those are the easiest and most popular of the two. While there are circumstances in which the wire transfer is the best option, you'll usually find eCheck deposits the most suitable for your needs.
Online Bank Transfers
Online bank transfers are sometimes referred to as ACH deposits, eChecks or even other names, but whatever you call it, the basic idea is the same: you select an amount to deposit, type in your checking account number, routing number and hit the confirm button.
eCheck deposits take a few days to clear, but your gaming account will be credited instantly so there's no wait on your end. Choosing this method will have you funded and ready to place your wagers in no time.
Pros and Cons of eCheck Deposits
eChecks are for the most part a great way to fund online betting accounts. As long as you have a bank account and trust your gaming site, there is little downside.
Frequently Asked Questions
And now we'll conclude our discussion of online bank transfers with answers to the most frequently asked questions. If you still have questions or are having trouble making a deposit, don't be afraid to reach out to your betting site's customer support team. It has been our experience that most sites licensed in the USA are staffed with knowledgeable and professional support people.
Wire Transfer Deposits
The wire transfer is not a widely-advertised deposit method, mainly because it requires some actual leg-work on the customer's end. Betting sites for the most part prefer to direct their customers to the most convenient methods in order to encourage deposits.
PlaySugarHouse is the most well-known sports betting site that advertises wire transfers on its website, but most sites do not even list it as an accepted method. You might be able to contact some online casinos or sportsbooks and ask them to accept a wire transfer, but don't be surprised if they recommend using a different method to fund your account.
Where wire transfers come in handy is when you need to make a very large deposit (say more than a couple thousand dollars). In that case, wire transfers are a solid option because they can handle large transfers and work very quickly.
The biggest downside to wire transfers is that they require you to contact your betting site for its banking details and then visit or call your bank to initiate the wire transfer. This takes extra time, and wire transfers don't always go out on the same day depending on what time you initiate the transfer on your end.
Additionally, most banks will charge you anywhere from $20 to $40 for sending the wire. Unless it's a large transfer, you'll find it much cheaper to fund your account via credit card, debit card or ACH/eCheck.