Amid changing demographics and increased competition from other forms of gaming, a growing number of state lotteries have begun toying with the idea of expanding their reach to the internet. Only a handful of states have gotten around to authorizing online lottery ticket sales, but more are likely to follow suit over the next few years.
There are also a handful of offshore lottery providers that claim to sell tickets online by sending people out to buy tickets on your behalf from official retailers. Such sites are unregulated in the United States and their legality is questionable. Our official position is that it is best to stick with the official lottery in your state to ensure you are paid when you win.
Michigan:
Rank
Betting Site
Bonus
Rating
Visit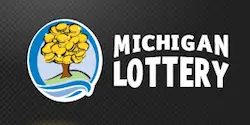 Pennsylvania:
Rank
Betting Site
Bonus
Rating
Visit
Today, 44 states and the District of Columbia have some sort of lottery. Each state has its own mix of instant win scratch tickets and traditional drawing-style games with large jackpots. The majority of states require you to visit a retailer in person to purchase tickets, but a few states have moved to online sales of tickets or at least subscriptions.
Several states have also established lottery sites that don't just sell tickets online, but that also offer instant win games with top prizes worth hundreds of thousands of dollars – all playable from the comfort of home. Michigan and Pennsylvania in particular are home to some of the best online lottery options but other states offer their games online as well. Read on for a complete picture of the online lottery situation in every state.
How to Buy Lottery Tickets Online
Increasing numbers of states are moving to online sales of lottery tickets. It was long believed that the Federal Wire Act made it illegal to sell lottery tickets online, but as states come under increasing financial stress despite ever-increasing taxes, lawmakers are under tremendous pressure to raise revenue without raising taxes.
Then in late 2011, the Justice Department clarified its stance on the Wire Act. In December of that year, the Justice Department announced that it believed the Wire Act applies only to sports betting. This opened the door for state-by-state sales of online lotto tickets.
Only a few states have actually made the transition, but interest is growing. A few states already sell online lottery tickets and a few more states are looking into the idea. The train of thought goes something like this:
"If we allow online lottery ticket sales, more people will buy tickets. This will lead to increased revenue to the state without raising taxes."
And so far, it appears that line of thought has been right on the money. Illinois was the first state to sell lottery tickets online and reported online sales of $425,000 in the first week alone.
Note: Customers must be located within state lines to buy tickets or play games online through that state's online lottery system. In some cases, you must also be a resident of that state. This means users located in Colorado, for example, are not eligible to play instant win games offered by the Georgia Lottery or buy subscriptions online from the Virginia lottery.
Authorized online lottery websites make use of geolocation technology to ensure every customer attempting to make a purchase is located within state lines. Attempts to purchase tickets from out of state will be detected and automatically blocked.
Which states allow online lotteries today?
More than a dozen states have approved measures that allowing online ticket sales, subscriptions, online scratch card-style games or all of the above. The list of states with legal online lotteries is growing by the year and more will almost undoubtedly come online in the near future.
In these states, you can either buy your tickets in person like normal or visit the official state lottery website to buy lottery tickets online. You can enter state-level drawings from home or even major, multi-state drawings such as Powerball and Mega Millions. Some state lotteries also offer instant win scratch cards online.
Let's begin with a look at legal online lotteries in the USA. We'll start first with a list of states that allow you to buy online lottery tickets online, play instant win games or both:
Georgia Online Lottery
Georgia was one of the first movers into online ticket sales after that aforementioned DOJ ruling making it legal to sell tickets over the internet. In 2012, the GA Lottery approved online sales and began selling tickets to major drawings including Mega Millions, Powerball and Fantasy 5.
Later, the GA Lottery website expanded its offerings to include online keno and a collection of instant win scratch cards it calls "Diggi Games." Online keno drawings are held every 3.5 minutes and the instant win games are available around-the-clock. Georgia's Diggi Games can be bought for anywhere from $0.50 to $10 a piece and come with prizes as high as $150,000.
Illinois Online Lottery
The Illinois Lottery was another early mover that began selling subscriptions and tickets online in 2012. Lawmakers have debated ending the program over concerns of online sales making it too easy for problem gamblers to get in over their heads, but the state ultimately decided to renew the program.
Today, the Illinois Lottery website sells individual tickets to Lotto, Powerball and Mega Millions. These games allow individual ticket purchases in addition to subscriptions. Customers may also buy subscriptions (but not individual tickets) to the Pick 3 and Pick 4 daily games.
Kentucky Online Lottery
The Kentucky Lottery expanded into online sales in 2016 and now sells tickets online to Powerball, Mega Millions, KY Cash Ball and Lucky for Life. In addition to these drawings, the Kentucky Lottery website offers online scratch cards with instant prizes.
Michigan Online Lottery
The Michigan Online lottery began selling tickets and offering instant-win scratch cards in 2014 and now has more than 50 games on offer. Customers may visit the MI Lottery website to buy tickets to Powerball, Mega Millions, Lotto 47, Fantasy 5 as well as to play online keno and instant-win scratch card games.
Michigan's lottery site is one of the most comprehensive of all online state lotteries with a broad selection of games. Instant keno games resemble real-world keno with one major exception: all games are played immediately rather than waiting for the next drawing. As soon as you select your numbers, the system holds a drawing to give you instant results.
The online scratch card games offer payouts as high as $500,000 and can be had for as little as $0.05. Prizes under $50,000 can be claimed online while prizes in excess of that amount will have you visit a lottery office in person to claim your prize.
New customers can claim two welcome offers for signing up. If you register an account and use the bonus code ONLINE10, you'll get 10 free games to play online. Your first purchase with your own money will also get you 50% extra in bonus credits worth up to $100.
New Hampshire Online Lottery
The New Hampshire iLottery launched in late 2018 and now offers instant win games as well as tickets to major drawings. The instant win games are similar to scratch-off tickets sold at gas stations across the state, with the obvious exception being they're played online and offer instant payouts to players' online lottery accounts.
Powerball and Mega Millions tickets may be purchased individually or in batches of up to 100 tickets at a time for any individual drawing or for up to 104 straight drawings. For example, players may buy just a single entry into the next drawing, two tickets into each of the next four drawings, or as many as 100 tickets into each of the next 104 drawings.
North Carolina Online Lottery
North Carolina's lottery website offers online ticket sales only. If you live in North Carolina, you can visit NCLottery.com to buy entries to Powerball, Mega Millions, Lucky for Life and Carolina Cash 5. Customers may buy tickets one at a time or purchase entries in advance to multiple drawings.
North Dakota Online Lottery
The North Dakota lottery website sells tickets online and via mobile devices through a service called Pick & Click. This service sells tickets online to Powerball, Mega Millions, Lotto America, Lucky for Life and 2by2 and purchase can be made via desktop or through the official ND Lottery apps for iOS and Android.
To play online, you must have a North Dakota mailing address and be physical located in the state at the time of purchase. Winnings under $600 are credited directly to your online account and may be withdrawn via electronic bank transfer or check in the mail. If you win more than $600, the lottery will notify you and provide instructions for filling out a claim form.
Click & Play also supports online pools. With this service, you can create a group and then invite other people to play with you, so that friends and coworkers can all pool their money together for bulk ticket purchases.
Pennsylvania Online Lottery
The Pennsylvania iLottery debuted in 2018 with a collection of instant win games that offer instant payouts paid directly to your lottery account. After signing up, you can log in any time to buy online scratch cards featuring instant prizes as high as $250,000.
PA iLottery began with a small collection of instant win scratch card games (including reveal-style scratch-offs, crossword puzzles and gem-smashing themes), but lottery officials made it clear the Pennsylvania lottery will also sell tickets online to real-world drawings and possibly offer virtual sports betting and instant keno in the future.
State residents can visit the Pennsylvania Lottery website today to sign up for an account and receive an instant $5 bonus. After making at least $5 worth of purchases, all winnings are immediately available for withdrawal.
---
Minnesota had an online lottery at one point, but the state legislature voted to put an end to that in 2015. The Minnesota online lottery has since discontinued its services (including subscriptions) and now sells tickets in-person only.
The Delaware Lottery does not sell lottery products online, but it does manage games at three online casinos. Dover Downs, Delaware Park and Harrington Raceway all offer their games online in conjunction with the DE Lottery. You can read more about those casinos here.
Some states also have lottery ticket subscription services that you can manage online. Online lottery subscriptions tend to allow customers to buy tickets into every drawing for a week to many weeks on end. Naturally, pricing varies widely depending on how many drawings you choose to enter in advance. Official, state-sponsored lottery websites always charge the same price online as you would pay in the real world; no premium is charged for the convenience of playing online.
The wheels of government legislation turn slowly, but we expect to see online lotteries come to most states at some point. Some states have no lottery at all, so it will be a long time (if ever) before those states join the action.
State officials like the increased revenue offered by online sales and lottery fans like the convenience. Those two sides will come together at some point and make it happen in most states. In between those sides are the anti-gambling groups that oppose all lottery and casino expansions. Below is a map showing states that have legalized online lottery sales of any type:

Lottery
Types of Games Offered by Each Online Lottery
*Subscriptions may be managed online, but payment and request must be sent via mail
Online Lottery Reviews
The following online lottery reviews deal with official, state-sanctioned lottery sites only. Additionally, these reviews focus primarily on the online aspect of each lottery. That means you'll find information related to the types of games that are sold online, how to sign up for an account, how payouts are managed and everything else you need to know to be fully informed before playing your state's lottery games online.
Online Lottery Subscriptions
A handful of states offer lottery subscriptions that you can use to purchase tickets automatically on a recurring basis. Visit your state's official lottery website and look around for a "subscriptions" link somewhere. There, you can purchase subscriptions for weeks, months or a year at a time.
States that allow you to buy and/or manage subscriptions online include:
Maine
Maryland (subscriptions managed online, but must send your subscription request via mail)
New York
Virginia
With a lottery subscription, you pick your numbers ahead of time and the lottery will automatically buy your tickets and check them for winning numbers. If you win less than $600, the state will send you a check in the mail. If you win more than $600, the state will send you a form with instructions for claiming your prize.
An online lottery subscription in most states will allow you to register, pay for subscriptions, check winning numbers, see past results, extend your subscription and more all from the comfort of home. An online lottery subscription is almost as convenient as individual ticket sales over the internet. The only real difference is that online subscriptions require you to purchase entries into at least a few drawings at a time.
Third Party Lottery Courier Services
Third party lottery courier services offer a hybrid from of online lottery sales by taking orders online and then sending agents out to buy actual tickets in-person from authorized retailers. The legality of such services is unclear in most states, but most lottery websites explain that online ticket sales are prohibited.
However, one such courier service has emerged in recent times and seems to be doing things the right way by working with state regulators and only offering online ticket sales to customers in states that have given their tacit approval.
Jackpocket Offers Online Sales in Certain States
Jackpocket.com has received the blessings of regulators in a handful of states to act as a courier service. Through the Jackpocket app, lottery players may place orders and pay online. Jackpocket will then purchase real tickets on behalf of the customer, scan and upload an image of each ticket and notify winners of prizes.
Generally, prizes of under $600 are credited to the customer's account while larger prizes are paid by either mailing the winning ticket or having the customer pick up the ticket in-person at a Jackpocket office.
Jackpocket is now available in the following jurisdictions:
Multi-State Lotteries
Multi-state lotteries are the result of state teamwork. Instead of limiting ticket sales in one state, multi-state lotteries sell tickets in multiple states. With bigger ticket sales come bigger jackpots. Bigger jackpots lead to more ticket sales, which in turn lead to bigger jackpots. It's a powerful cycle that works to generate enormous jackpots.
Whenever you hear about those massive hundred-million-dollar jackpots on the news, you're hearing about multi-state lotteries. Powerball and Mega Millions are the two largest and most well-known lotteries of this type.
These lotteries are governed by the Multi-State Lottery Association (MUSL). 33 states participate in the MUSL and share their pools to increase ticket sales and jackpots. Some of the lotteries within the MUSL are spread across all 33 states while others are limited to only a few states. Some of these lotteries even extend beyond the MUSL member states.
For example, Mega Millions is played in 43 states, the District of Columbia and the US Virgin Islands. It is no surprise then that Mega Millions is one of the largest. Powerball is also offered in those same areas. In those lotteries, the jackpots routinely reach more than a hundred million dollars. In more recent years, Powerball jackpots have reached as high as $1.6 billion.
Is it worth playing the lottery?
The answer to this question depends on how you look at it. No lottery is a good bet from a mathematics point of view. The odds of winning are so low that even a $1 ticket to a major drawing is a losing investment. When you compare the total number of tickets sold to the size of each jackpot, tickets are worth less than the price you pay for them.
Long story short: there are better ways to invest your money. The lottery is not a good retirement plan. If you had to choose between buying lottery tickets and investing in your retirement fund, the retirement fund is the obvious choice.
But again, that's just looking at it from a purely mathematics point of view. There is absolutely nothing wrong with playing the lottery for fun. If you have a few extra bucks to spare and you want to buy a ticket, then go for it. Even talented mathematicians and statisticians sometimes buy lotto tickets for fun.
The most important thing is to keep it in moderation. Don't be one of those people wasting every other paycheck on lottery tickets. Keep it simple, spend a few bucks when you feel like it and remember that the lottery is just a good way to spend a little time. If you win, well, that's even better.