Online betting is heavily restricted in New Mexico and there appears to be no appetite for changing that any time soon. Currently, only very specific forms of online betting are legal in the state. These legal forms of internet wagering include horse racing betting, fantasy sports and games of skill. Everything that falls outside of those categories is considered illegal.
New Mexico does not authorize or regulate online casinos or poker sites and there are no pending bills to legalize the industry. With active gaming tribes and a variety of complicated compacts between the tribes and the state to consider, any legislation legalizing online gambling would have wide-ranging impacts on gaming in general across the state. These factors make online gambling in New Mexico a complicated and unlikely prospect any time soon.
At one point, the state considered entering a gaming compact with the Navajos that would have allowed the Navajos to stop sharing their slot machine revenue with the state if New Mexico ever legalized online casinos or poker sites. In that same proposal, the tribes would have also agreed never to enter into online gaming without sharing the revenue with the state. That exact compact never went anywhere, but it does go to show that legalization would not be as simple in New Mexico as it would be in other states.
Overall, it doesn't look like New Mexico will be regulating online sportsbooks, casinos or poker sites in the near future. The good news for gamblers in New Mexico is there are still a few options for online gaming that do not include traditional casino games or poker.
What's Legal Right Now
Fantasy Sports:
Rank
Betting Site
Bonus
Rating
Visit
Horse and Greyhound Betting:
Rank
Betting Site
Bonus
Rating
Visit
Games of Skill:
Rank
Betting Site
Bonus
Rating
Visit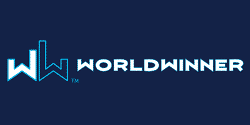 Horse racing betting, fantasy sports betting and games of skill are all exempt from legislation that prohibits other forms of internet betting. I'd like to emphasize that these gaming sites are truly legal in the United States; these are not offshore companies that operate contrary to NM gaming laws. Each of the above sites is authorized to do business within the state.
Federal gambling laws have declared that horse racing, fantasy betting and games of skill are all legal by default except in states that explicitly outlaw those activities. Because New Mexico has no laws that prohibit any of these activities, everything you see above is legal.
New Mexico Gambling Law
All gambling is considered illegal in Mexico unless specifically permitted by law. This approach leaves no question about whether or not an activity in NM is legal. If it doesn't take place at a licensed casino or racetrack, it is unlawful. This extends to social poker games and the internet.
The Gaming Control Board makes it clear as well that social poker is illegal with the following text on its website:
Poker Games/Poker Tournaments/poker runs if money is paid for the opportunity to play and if money or prizes are being awarded as a result of the outcome of the game.
That same page also explains that online gambling is illegal under no uncertain terms. Under the "internet gambling" heading, the Board explains that online wagering is illegal under the federal law and that NM does not license, regulate or authorize any form of online betting whatsoever.
As is this case across the rest of the United States, New Mexico does not enforce its gambling laws to crack down on people who merely participate in illegal online gambling. The odds of getting arrested for playing poker at some offshore website are remote at this point. The risk is not zero, but it doesn't appear to be great either. It's impossible to find a single story of a resident being arrested for placing bets on the computer.
You're more likely to get in trouble for placing a bet in an unlawful home game if you happen to be there when that game is raided. Even here, the risk isn't that great but it does exist. People do get caught up in gambling raids from time to time.
Chapter 30 Article 19 of the New Mexico Statutes considers a "bet" to be a "bargain in which the parties agree that, dependent upon chance, even though accompanied by some skill, one stands to win or lose anything of value specified in the agreement."
The same law continues to explain that someone is considered to be participating in gambling if that person places a bet or enters a facility with the intent of placing a bet. Anyone caught participating in gambling as a player will be charged with a petty misdemeanor. The penalty for conviction includes a jail sentence not to exceed six months and a fine not to exceed $500.
It is a much more serious crime to operate a "commercial" gambling operation, which means taking a profit for operating a gambling place or assisting in the operation of such a place. A charge of commercial gambling could get you a 4th degree felony which is punishable by up to 18 months in prison and a fine of up to $5,000.
Overall, New Mexico's gambling laws are straightforward. There's little room for interpretation and most forms of gambling are clearly outlawed outside of authorized facilities. Of course, it would behoove you to speak with an attorney if you have any questions or are considering organizing any event that could possibly be construed as gambling.
Sports Betting in New Mexico
Sports betting is not available in New Mexico at this time and is unlikely to introduce legislation changing that. New Mexico lawmakers are not necessarily against sports betting, but the legal landscape is very complicated due to tribes made between various tribes and the state that make it extremely difficult to achieve gambling expansion.
If enough lawmakers do decide to get on board, they would have to deal with not just the tribes, but also anti-gambling groups such as Stop Predatory Gambling New Mexico. Lawmakers have not had much to say on the issue either way so far.
Recently, the Albuquerque Journal asked NM Racing Commission chairman and NM Gaming Control Board member Ray Willis for his thoughts on the matter. He said he is "not a tremendous proponent of ambling everywhere. That's just my personal feeling. I don't do any sports betting myself."
However, Willis also did not sound totally against the idea. He also told the Albuquerque Journal that if New Jersey wins its Supreme Court case to end the federal prohibition, sports betting is "something we have to look at. And the legislature will have to look at it."
On an interesting side note, New Mexico does actually allow one form of sports betting: bicycle races. A post published at Legal Sports Report points out that when PASPA was passed, New Mexico's law allowing people to bet on bicycle races was grandfathered in and exempted from PASPA.
You can read more about PASPA here.
Fantasy Sports
New Mexico has been ducking the question of daily fantasy sports for several years now, so fantasy sites remain on murky legal ground. FanDuel, DraftKings and other DFS sites accept customers from New Mexico based on their interpretation that New Mexico's definition of gambling does not include fantasy sports.
Legislation was proposed to legalize DFS in New Mexico at one point, but nothing came of that effort. The attorney general has also declined to issue an opinion one way or another. As it stands now, you will have no problems signing up and playing at the best fantasy sites.
Brick and Mortar Gambling
24 brick-and-mortar casinos of varying sizes are licensed to host real money games within the state. Tribal gaming is a big revenue generator in New Mexico and tribes hold considerable sway in shaping the state's gaming laws. It is very likely these tribes hold the key to ever legalizing online gaming.
In the real world, NM casinos range in size from full-fledged resort casinos to small "travel centers" with a few slot machines. Every casino is licensed under the New Mexico Gaming Control Board, which was established in 1997. You can check the NMGCB website any time for a full list of active licensed casinos.
The NMGCB also licenses five racetracks in the state. You can visit any of those tracks in person to watch and wager on live or simulcast races. Licensed horse racing tracks in NM are permitted to host slot and video poker machines in addition to their parimutuel wagering options.
Racetracks in New Mexico:
State Lottery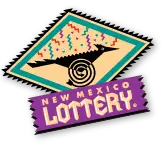 The New Mexico Lottery was established by Senate Bill 853 in 1995. Since then, the lottery has helped send 90,000 students from NM attend public colleges and technical colleges with funds earned from ticket sales. To date, the lottery has donated more than $616 million to education.
Tickets are not sold online at this time. Tickets may only be purchased at participating retailers in the real world. The lottery website's FAQ page explains that tickets may not be sold online or across state lines and that any website that purports to sell tickets or "shares" in lottery pools is operating contrary to state law.
It's really not a good idea to purchase tickets from third party websites. Even though some lottery websites may look perfectly legitimate, they break a number of state and federal laws by selling tickets online. Every lottery website that offers NM tickets operates from an overseas location. Keep that in mind the next time you're tempted to buy a Powerball ticket over the internet. Your best bet is to head to the nearest retailer and buy one in person.