Online betting in New Mexico is currently limited to horse racing betting and fantasy sports. Real-world options for players include land-based casinos and poker offered within those casinos. Additionally, tribal gaming groups have begun offering sports betting at certain casinos.
New Mexico does not authorize or regulate online casinos or poker sites and there are no pending bills to legalize the industry. With active gaming tribes and a variety of complicated compacts between the tribes and the state to consider, any legislation legalizing online gambling would have wide-ranging impacts on gaming in general across the state. These factors make online gambling in New Mexico a complicated and unlikely prospect any time soon.
At one point, the state considered entering a gaming compact with the Navajos that would have allowed the Navajos to stop sharing their slot machine revenue with the state if New Mexico ever legalized online casinos or poker sites. In that same proposal, the tribes would have also agreed never to enter into online gaming without sharing the revenue with the state. That exact compact never went anywhere, but it does go to show that legalization would not be as simple in New Mexico as it would be in other states.
Legal New Mexico Betting Sites
Fantasy Sports:
Rank
Betting Site
Bonus
Rating
Visit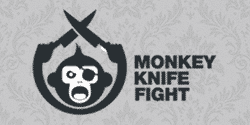 Horse and Greyhound Betting:
Horse racing betting, fantasy sports betting and games of skill are all exempt from legislation that prohibits other forms of internet betting. I'd like to emphasize that these gaming sites are truly legal in the United States; these are not offshore companies that operate contrary to NM gaming laws. Each of the above sites is authorized to do business within the state.
Federal gambling laws have declared that horse racing, fantasy betting and games of skill are all legal by default except in states that explicitly outlaw those activities. Because New Mexico has no laws that prohibit any of these activities, everything you see above is legal.
Sports Betting in New Mexico
New Mexico is now home to four sportsbooks, each located within a Native American casino. The first sportsbook opened in October 2018 and three others have followed suit since then. The current list of sportsbooks in New Mexico now includes:
Sports betting was introduced in New Mexico with little warning when the Pueblo of Santa Ana announced that they had reached a deal with sports betting services provider USBookmaking to begin taking wagers at the Santa Ana Star Casino & Hotel. This news came as a surprise because there was no pending legislation at the time to authorize sports betting in New Mexico.
However, the tribe was able to move on its own due to a 2015 gaming compact with the state that authorizes Class III gaming, which the tribes say includes sports betting. Under this interpretation of the law, tribal casinos need no authorization from the state to offer sports betting on casino property.
Santa Ana Star Casino announced that it would begin taking sports wagers on Tuesday, October 16th, 2018. This was the first casino to make such an announcement, but it would only be a matter of time before others do the same.
Buffalo Thunder Casino just north of Santa Fe followed suit in March 2019 to become New Mexico's second sportsbook just in time for March Madness. With four tribal sportsbooks now live and the state still not having any sports betting laws on the books, the next obvious question is whether or not lawmakers are going to act.
Will Tribal Sports Betting Push Lawmakers to Introduce Legislation?
NM Racing Commission chairman and NM Gaming Control Board member Ray Willis once said he is "not a tremendous proponent of gambling everywhere. That's just my personal feeling. I don't do any sports betting myself."
However, Willis also did not sound totally against the idea. He also told the Albuquerque Journal that if New Jersey wins its Supreme Court case to end the federal prohibition, sports betting is "something we have to look at. And the legislature will have to look at it."
Additionally, the Office of the Attorney General does not sound opposed to tribal plans to offer sports betting at their casinos. When asked about sports betting coming to Santa Ana Star Casino, AG press secretary David Carl noted the casino is governed by the Pueblo of Santa Ana Regulatory Commission and that the state would "closely monitor New Mexico's tribal compacts and work with the legislature for proper statutory and regulatory oversight to require responsible gaming and enhanced integrity to create an even playing field for all."
Our interpretation of this statement is that at least some state officials are leaning more towards legalizing and regulating sports betting rather than mounting a legal case to stop tribal casinos from offering sports betting. We'll update this page are more developments materialize.
NM Daily Fantasy Sports
New Mexico has been ducking the question of daily fantasy sports for several years now, so fantasy sites remain on murky legal ground. FanDuel, DraftKings and other DFS sites accept customers from New Mexico based on their interpretation that New Mexico's definition of gambling does not include fantasy sports.
Legislation was proposed to legalize DFS in New Mexico at one point, but nothing came of that effort. The attorney general has also declined to issue an opinion one way or another. As it stands now, you will have no problems signing up and playing at the best fantasy sites.
Horse Racing Betting in New Mexico
New Mexico is home to a vibrant horse racing industry with numerous racetracks in operation today that host some of the nation's higher-echelon races.
For some perspective on the size of the industry, NM horse racing supports thousands of jobs across the state and is believed to contribute more than half a billion dollars to the state's economy between the many trainers, breeders, racetrack employees and parimutuel wagering.
Horse racing and parimutuel wagering is regulated by the NM Racing Commission. The function of the Commission are best explained by its mission statement:
"We exist to provide regulation in an equitable manner to New Mexico's pari-mutual [sic] horseracing industry to protect the interest of wagering patrons and the State of New Mexico in a manner which promotes a climate of economic prosperity for horsemen, horse owners and racetrack management."
Online Racing Betting
New Mexico does not regulate advance deposit wagering (online betting), but several of the country's largest racing betting sites do operate in the state. There have been efforts to pass legislation to regulate ADWs in New Mexico, but none have made it into law to date.
In the meantime, New Mexico residents can visit the following horse racing sites to bet online via desktop or mobile device. Each is headquartered in the United States and adheres to all federal laws.
New Mexico Racetracks
The New Mexico Racing Commission oversees horse racing at six racetracks across the state:
Albuquerque Downs

Thoroughbred and quarter horse racing, simulcast wagering and 700+ slots

145 Louisiana Blvd NE
Albuquerque, NM 87108

Zia Park Racetrack

Thoroughbred and quarter horse racing, simulcast wagering and 750 slots

3901 W Millen Drive
Hobbs, NM 88240

Expo New Mexico

Live racing in August/September during the NM State Fair

300 San Pedro NE
Albuquerque, NM 87108

Ruidoso Downs

Thoroughbred and quarter horse racing, simulcast wagering and 300 slots

26225 US Highway 70
Ruidoso Downs, NM 88346

Sunland Park Racetrack & Casino

Thoroughbred and quarter horse racing, simulcast wagering and casino with 700+ slots and electronic table games

1200 Futurity Drive
Sunland Park, NM 88063

Sunray Park & Casino

Thoroughbred and quarter horse racing, simulcast wagering, 400+ slots and electronic table games

39 Road 5568
Farmington, NM 87401
Off-Track Betting Facilities (OTBs)
Off-track betting in New Mexico is limited to the simulcasting offerings at each of the above tracks. Unlike some other states, New Mexico does not authorize standalone OTBs. This means all betting in NM is limited to wagers placed in-person at one of the state's sanctioned racetracks or through one of the US-based betting sites listed on this page.
Brick and Mortar Gambling
24 brick-and-mortar casinos of varying sizes are licensed to host real money games within the state. Tribal gaming is a big revenue generator in New Mexico and tribes hold considerable sway in shaping the state's gaming laws. It is very likely these tribes hold the key to ever legalizing online gaming.
In the real world, NM casinos range in size from full-fledged resort casinos to small "travel centers" with a few slot machines. Various tribal entities oversee gaming at tribal casinos, but the New Mexico Gaming Control Board, maintains a list of recognized casinos here.
The NMGCB also licenses five full-time racetracks (in addition to a track at the state fair). You can visit any of the permanent tracks in person to watch and wager on live or simulcast races. Licensed horse racing tracks in NM are permitted to host slots, video poker machines and electronic table games in addition to their parimutuel wagering options.
NM State Lottery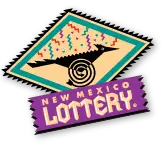 The New Mexico Lottery was established by Senate Bill 853 in 1995. Since then, the lottery has helped send 90,000 students from NM attend public colleges and technical colleges with funds earned from ticket sales. To date, the lottery has donated more than $616 million to education.
Tickets are not sold online at this time. Tickets may only be purchased at participating retailers in the real world. The lottery website's FAQ page explains that tickets may not be sold online or across state lines and that any website that purports to sell tickets or "shares" in lottery pools is operating contrary to state law.
It's really not a good idea to purchase tickets from third party websites. Even though some lottery websites may look perfectly legitimate, they break a number of state and federal laws by selling tickets online. Every lottery website that offers NM tickets operates from an overseas location. Keep that in mind the next time you're tempted to buy a Powerball ticket over the internet. Your best bet is to head to the nearest retailer and buy one in person.
New Mexico Gambling Law
All gambling is considered illegal in Mexico unless specifically permitted by law. This approach leaves no question about whether or not an activity in NM is legal. If it doesn't take place at a licensed casino or racetrack, it is unlawful. This extends to social poker games and the internet.
The Gaming Control Board makes it clear as well that social poker is illegal with the following text on its website:
Poker Games/Poker Tournaments/poker runs if money is paid for the opportunity to play and if money or prizes are being awarded as a result of the outcome of the game.
That same page also explains that online gambling is illegal under no uncertain terms. Under the "internet gambling" heading, the Board explains that online wagering is illegal under the federal law and that NM does not license, regulate or authorize any form of online betting whatsoever.
As is this case across the rest of the United States, New Mexico does not enforce its gambling laws to crack down on people who merely participate in illegal online gambling. The odds of getting arrested for playing poker at some offshore website are remote at this point. The risk is not zero, but it doesn't appear to be great either. It's impossible to find a single story of a resident being arrested for placing bets on the computer.
You're more likely to get in trouble for placing a bet in an unlawful home game if you happen to be there when that game is raided. Even here, the risk isn't that great but it does exist. People do get caught up in gambling raids from time to time.
Chapter 30 Article 19 of the New Mexico Statutes considers a "bet" to be a "bargain in which the parties agree that, dependent upon chance, even though accompanied by some skill, one stands to win or lose anything of value specified in the agreement."
The same law continues to explain that someone is considered to be participating in gambling if that person places a bet or enters a facility with the intent of placing a bet. Anyone caught participating in gambling as a player will be charged with a petty misdemeanor. The penalty for conviction includes a jail sentence not to exceed six months and a fine not to exceed $500.
It is a much more serious crime to operate a "commercial" gambling operation, which means taking a profit for operating a gambling place or assisting in the operation of such a place. A charge of commercial gambling could get you a 4th degree felony which is punishable by up to 18 months in prison and a fine of up to $5,000.
Overall, New Mexico's gambling laws are straightforward. There's little room for interpretation and most forms of gambling are clearly outlawed outside of authorized facilities. Of course, it would behoove you to speak with an attorney if you have any questions or are considering organizing any event that could possibly be construed as gambling.