Arizona is for the most part anti-online betting at this moment. Most states in the US have at least a few online betting options, but Arizona is limited to just one horse racing site (TVG) and one skill games site.
However, there are some early indications attitudes may be changing. After the Supreme Court struck down the federal sports betting prohibition in 2018, Governor Doug Ducey and a Navajo Nation attorney both indicated an interest in expanding the state's gaming options. If we are to one day see legal Arizona betting sites, it will likely come after the state renegotiates gaming compacts with gaming tribes.
Online Horse Racing Betting
Rank
Betting Site
Bonus
Rating
Visit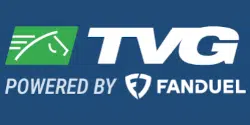 Skill Games
The one other type of online betting permitted in Arizona today is wagering on games of skill. Skill games don't resemble traditional gambling by any stretch. Instead, they allow customers to bet on the outcomes of games such as Solitaire, Bejeweled and Scrabble. Each game is set up as a contest between two people who vie for the top score and real money payout.
Rank
Betting Site
Bonus
Rating
Visit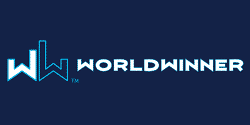 WorldWinner.com is the most popular gaming site that falls under this category. It is able to remain legal across most of the United States due to it only including games that are clearly contests of skill. World Winner is a fairly small gaming site with dated software but it does offer a break from the usual routine of playing popular games purely for fun.
Sports Betting in Arizona
Arizona gambling laws do not currently permit sports betting, but the law could change at some point in the future. The odds of the law changing in the short term are low because lawmakers in Arizona have not yet introduced legislation to change the law as we have seen in some other states. If sports betting is to come to Arizona, lawmakers will need to draft legislation, acquire the votes necessary to pass it and then convince the governor to sign off on it.
Arizona does have some level of comfort with gambling as evidenced by its casinos, but the state has been slow to even accept fantasy sports. The state's unwillingness to even warm up to fantasy sports does not bode well for actual sports betting in the short term.
The Arizona Attorney General did appear to signal support of sports betting in a roundabout way by joining 20 states in an amicus brief supporting New Jersey in its Supreme Court case challenging the federal sports betting prohibition. However, the inclusion of Arizona's AG was more likely a show of support for states' rights in general rather than for sports betting in particular.
On the other hand, Chris Grove of Eilers & Krejcik Gaming believes Arizona could possibly legalize sports betting within the next five years depending on developments at the national level. In an interview with 91.5 KJZZ back in 2017, Grove explained that the Arizona sports betting market could be significant if laws are passed allowing fans to bet on sports both in-persona and online.
More recently, there have been some signs key lawmakers are warming up to the idea of legal sports betting in Arizona. After the Supreme Court ruled the Professional and Amateur Sports Protection Act unconstitutional in 2018, Governor Doug Ducey applauded the decision.
He called the decision "positive news" for Arizona and hinted at Arizona expanding its gaming options. After hearing of the decision, Ducey said the "ruling gives Arizona options that could benefit our citizens and our general fund."
Navajo Nation attorney Steven Hart said he believes the tribe is "very interested" in sports betting and expanding its gaming options. When gaming compacts between Arizona and the Navajo Nation begin expiring in 2022, both parties will have opportunities to negotiate on gaming expansion ideas such as legalizing sports betting.
Arizona Fantasy Sports
Arizona is one of the ten states in the US that prohibit online fantasy sports betting. The applicable statute includes a broad definition of gambling that appears to prohibit fantasy sports leagues. All US-based fantasy sites therefore do not accept Arizonans.
Federal laws exempt fantasy sports from prohibition, but Arizona has a different take on the issue. States do not have the authority to expand on what's legal under federal law but they do have the authority to enact stricter laws. Arizona takes the second option and bans all forms of real money fantasy leagues.
In 2014, legislators introduced SB 1468 as an amendment to ARS 13-3301 that would have exempted fantasy sports and made it legal. The Arizona Indian Gaming Association lobbied strongly against the bill and it never made it to the Senate floor. Nevertheless, fantasy sports proponents remain hopeful that they will eventually find a way to pass a bill to legalize the activity.
Horse Racing Betting in Arizona
Horse racing betting is legal in Arizona and is regulated by the Division of Racing under the Arizona Department of Gaming.
State law permits in-person wagering at racetracks and authorized off-track betting locations (OTBs). You can see a complete list of OTBs here.
Advance deposit wagering (online betting) is also legal but subject to oddly specific regulations. The only mainstream racing betting site that accepts Arizona customers today is TVG, and certain restrictions apply:
TVG customers may only wager on tracks provided by Turf Paradise
All wagers must be phoned in via TVG's automated phone wagering service
Customers may log in to TVG.com to view the odds and view live racing video but may not place wagers online
Live greyhound racing was outlawed in Arizona via House Bill 2127, which was signed into law by Governor Doug Ducey in 2016. Tucson Greyhound Park held its last race that June to finally close the door on greyhound racing in Arizona for good. However, state law still permits greyhound simulcasts and off-track betting on greyhound races held elsewhere.
Today, there are three active horse racetracks in Arizona and one greyhound track that offers simulcasting only.
Arizona Downs hosts live races every summer along with a full-service simulcasting facility that opens daily at 9 AM. The track also hosts a free handicapping contest every week.
1501 E Route 89A
Prescott Valley, AZ 86315
Rillito Park hosts a winter meet each year from February through March over six weekends for 12 live race days. The track also offers simulcast wagering every weekend and hosts watch parties for each of the Triple Crown races every year.
4502 North First Avenue
Tucson, AZ 85718
Turf Paradise is the busiest racetrack in Arizona with 138 days of racing every year beginning in October. Generally, races are held five days a week during (Saturday through Wednesday) with post times at 12:55 PM on most days.
1501 W Bell Road
Phoenix, AZ 85023
Live racing ended in 2016, but track guests may still visit Tucson Greyhound Park to bet on greyhound races held elsewhere via simulcasting.
2601 S 3rd Avenue
Tucson, Arizona 85713
Arizona Online Poker
Legalization of online poker won't be happening any time soon in Arizona. Some of the country's most formidable gambling adversaries hail from Arizona. Senators John McCain and Jon Kyl both come from Arizona and both are very much against online gambling. In fact, Jon Kyl was one of the main supporters of the Unlawful Internet Gambling Enforcement Act (UIGEA).
During his tenure as a Senator, Kyle attempted to pass legislation prohibiting online gambling multiple times. Failure after failure finally led him to tack on the UIGEA as a rider to an unrelated piece of legislation (the SAFE Port Act) at midnight the day before Congress recessed for the 2006 elections, thereby preventing the Senate from voting on the UIGEA as its own bill.
The only hope we have for change is a change in the state's lawmakers. Jon Kyl is retired but Jon McCain remains an active Senator determined to prevent the expansion of internet poker anywhere in the US. Democrats and small government Republicans will most likely be more open to the idea.
Internet Casinos in Arizona
Online casinos are clearly illegal in Arizona and will remain so for the foreseeable future. There are no pending legislative efforts to change that and the tribal gaming industry remains staunchly opposed to any expansion of online gambling. Competition is a scary thing for those in the land-based gaming industry in this state.
Interestingly, the Pascua Yaquis tribe had an online casino that included elements of real money play. The official website for the Casino del Sol in Tucson once had an area where visitors could log in to play virtual slot machines and blackjack tables. The casino would start customers start with one million chips free of charge. When those play chips ran out, players were given the option to pay real money for more virtual chips.
The site was considered legal because while it allowed customers to actually pay money for virtual chips, it was impossible to win anything. In other words, customers could buy in for real money but could not cash out. Not surprisingly, this "online casino" was not a big hit and was eventually removed from the Casino del Sol website.
Arizona Anti-Gambling Laws
Arizona is one of the worst states to live in if you're interested in online gambling. State gaming statutes appear to prohibit even the act of gambling. Arizona law defines gambling as follows:
"…risking something of value for an opportunity to win a benefit, which is awarded by chance."
Anyone caught "benefitting from gambling" can be slapped with a Class 1 misdemeanor which is punishable by a fine of up to $2500 and up to six months in jail. Class 1 misdemeanors are the most serious form of misdemeanor under Arizona law.
The law does not specifically mention online betting, but these broad definitions could easily be construed to apply to gambling at online casinos. It is also unclear if poker is considered "gambling" under this law. State authorities have in the past raided live poker games and charged people with the promotion of gambling. Going by that, we can assume that the authorities do lump poker in with the general definition of gambling.
It should also be noted that nobody has ever been charged for placing bets online in Arizona. The state clearly takes real-world poker and gambling seriously, but it seems to have no appetite for hunting down people participating online from the comfort of home.