Arizona betting options are limited to horse racing betting at the moment, but there are indications that will not be the case for too much longer.
Lawmakers introduced legislation in both 2019 and 2020 to legalize sports betting in Arizona. Although both efforts failed to make it past the finish line, lawmakers have indicated they intend to keep trying until they can get something through.
Currently, horse racing betting and the state lottery act as the sole legal forms of gaming for residents. Horse racing fans may visit several racetracks in person to bet on horses or sign up with an advance deposit wagering operator (ADW) to place wagers online.
Legal Arizona Betting Sites
Online Horse Racing Betting
Rank
Betting Site
Bonus
Rating
Visit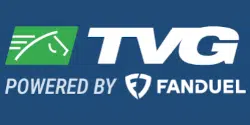 Sports Betting in Arizona
Sports betting is prohibited in Arizona due to unfavorable gambling laws.
However, the prospects of legal Arizona sports betting are better now than at any point in the past. Lawmakers introduced bills in 2019 and again in 2020 in an effort to legalize and regulate sports betting. Both bills stalled out before they could become law, but it is clear there is at least some level of support among state lawmakers.
Some tribal groups and racetrack operators are also on board with legalization. Shortly after the Supreme Court overturned the federal sports betting prohibition, representatives of the Navajo Nation and Gila River Indian Community spoke favorably of legalization.
The key issue that needs to be ironed out for Arizona to make a serious run at legalization is crafting legislation that all stakeholders find satisfactory. Some state lawmakers and racetrack operators wish for an open and competitive sports betting market while some tribal groups insist on having exclusivity over sports betting.
Turf Paradise GM Vince Francia said in 2018 that racetracks should have a place at the table as well:
"I don't know why we would be left out," he said. "We already bet on horse racing, which is one sport."
2020 Arizona Sports Betting Bills
Representative Stephen Pierce sponsored two sports betting bills in 2020. Each bill took a different approach to legalization, but neither sought to authorize mobile betting.
One bill, SB 1525, would have authorized tribal gaming groups to launch retail sportsbooks at casinos and to install betting kiosks at other approved locations.
Meanwhile, HB 2813 would have authorized retail sportsbooks at parimutuel wagering facilities, additional wagering facilities and tribal casinos.
Arizona Daily Fantasy Sports
Arizona is one of the ten states in the US that prohibit online fantasy sports betting. The applicable statute includes a broad definition of gambling that appears to prohibit fantasy sports leagues. All US-based fantasy sites therefore do not accept Arizonans.
Federal laws exempt fantasy sports from prohibition, but Arizona has a different take on the issue. States do not have the authority to expand on what's legal under federal law but they do have the authority to enact stricter laws. Arizona takes the second option and bans all forms of real money fantasy leagues.
In 2014, legislators introduced SB 1468 as an amendment to ARS 13-3301 that would have exempted fantasy sports and made it legal. The Arizona Indian Gaming Association lobbied strongly against the bill and it never made it to the Senate floor. Nevertheless, fantasy sports proponents remain hopeful that they will eventually find a way to pass a bill to legalize the activity.
Horse Racing Betting in Arizona
Horse racing betting is legal in Arizona and is regulated by the Division of Racing under the Arizona Department of Gaming.
State law permits in-person wagering at racetracks and authorized off-track betting locations (OTBs). You can see a complete list of OTBs here.
Advance deposit wagering (online betting) is also legal but subject to oddly specific regulations. The only mainstream racing betting site that accepts Arizona customers today is TVG, and certain restrictions apply:
TVG customers may only wager on tracks provided by Turf Paradise
All wagers must be phoned in via TVG's automated phone wagering service
Customers may log in to TVG.com to view the odds and view live racing video but may not place wagers online
Live greyhound racing was outlawed in Arizona via House Bill 2127, which was signed into law by Governor Doug Ducey in 2016. Tucson Greyhound Park held its last race that June to finally close the door on greyhound racing in Arizona for good. However, state law still permits greyhound simulcasts and off-track betting on greyhound races held elsewhere.
Today, there are three active horse racetracks in Arizona and one greyhound track that offers simulcasting only.
Arizona Online Gambling
Legal online gambling is unlikely to come to Arizona any time soon.
Two of the country's most formidable online gambling adversaries, the late John McCain and Jon Kyl, worked tirelessly to block any legislation favorable to online gaming while they were in office. The anti-online gambling duo's legacy remains firmly in place to this day. Since both left office, Arizona has seen zero serious attempts to legalize online poker or casino games.
For anything to change on that front, lawmakers would need to introduce new legislation from scratch in concert with tribal casino operators who hold considerable political power via gaming compacts they have with the state.
Interestingly, the Pascua Yaquis tribe once operated a play-money online casino that included elements of real money play. The official website for the Casino del Sol in Tucson once had an area where visitors could log in to play virtual slot machines and blackjack tables.
The casino would start customers start with one million chips free of charge. When those play chips ran out, players were given the option to pay real money for more virtual chips. The concept of paying for chips that cannot be cashed out or used to win prizes failed to generate much interest and the tribe eventually shuttered the operation.
Arizona Betting and Gambling Laws
Arizona law prohibits all gambling that is not conducted either a) as a social game in which no one runs the game for a profit or b) is conducted by an authorized gambling operator such as a tribal group.
The state code defines gambling as follows:
"…risking something of value for an opportunity to win a benefit, which is awarded by chance."
Anyone caught "benefitting from gambling" can be charged with a Class 1 misdemeanor which is punishable by a fine of up to $2500 and up to six months in jail. Class 1 misdemeanors are the most serious form of misdemeanor under Arizona law.
The law does not specifically mention online betting, but these broad definitions could easily be construed to apply to gambling at online casinos.
State law provides an exception for social games not conducted for a profit, but organizers should speak with an attorney to ensure any game they are considering hosting does not violate state law. Authorities routinely raid live poker games and charge people with promotion of gambling offenses.