Michigan sports betting became a reality in December 2019 with the passage of legislation authorizing most forms of online gaming. Under state law, online and mobile sports betting, casino games and poker are legal and regulated by the Michigan Gaming Control Board (MGCB).
The first retail sportsbooks in Michigan are now open and will be followed by additional locations over coming weeks and months. Sportsbooks at MGM Grand, Greektown Casino and MotorCity Casino were the first to launch in early March 2020.
The first MI mobile betting apps will launch after the MGCB draws up additional regulations and issues the first online gaming licenses. Lawmakers originally expressed optimism that the first sports betting sites would launch by the end of Q1 2020, but regulators later stated it would take up to a year to form the regulations needed to implement mobile betting and online gambling. In that case, online sportsbooks and gambling sites appear destined for a 2021 launch.
Several other forms of online gaming are legal in Michigan as well. Online lottery games, horse and greyhound racing, fantasy sports and games of skill have all been permitted for quite some time. Legislation adopted in 2019 formally legalized fantasy sports, but that changed little on the ground as DFS contests had already been taking place for years at that point with no trouble from the state.
Michigan is also home to a thriving land-based gambling industry with 23 tribal casinos, three casinos in Detroit and a single parimutuel horse racing track. The MGCB oversees the Detroit casinos and some aspects of tribal gaming compacts, but the other tribal casinos are regulated by tribal gaming regulators.
Legal Michigan Betting Sites
Fantasy Sports:
Rank
Betting Site
Bonus
Rating
Visit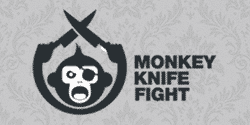 Horse and Greyhound Betting:
Online Lottery:
Rank
Betting Site
Bonus
Rating
Visit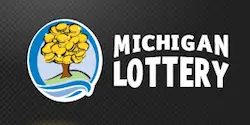 Games of Skill:
Michigan Sports Betting
In-person and mobile sports betting are legal in Michigan. This comes as a result of a large online gaming package signed into law by Governor Gretchen Whitmer in December 2019. In addition to authorizing sports betting, the bills also legalized online casino games, poker and daily fantasy sports.
Key points from the law include:
Commercial casinos in Detroit and Class III tribal casinos may apply for sports betting licenses
Each casino may contract with a third-party provider to launch one online/mobile sportsbook
Establishes the Division of Sports Betting to regulate the industry and adopt additional regulations as needed
Sports leagues may request the Division to prohibit certain types of wagers or events if there are valid integrity concerns
Division has the authority to decide if official league data must be used to settle in-play wagers
Establishes hefty new penalties for acting as an illegal, unlicensed sports betting provider – felony charge, up to 10 years in prison and a fine of up to $100,000
Sets a minimum age of 21 to bet on sports
Licensing costs and taxes:
4% state tax plus 1.25% municipal fee in cities that host casinos
Sports betting license: $50,000 initial application fee, $100,000 successful licensing fee and annual renewal fee of $50,000
Supplier license: $5,000 licensing fee and $2,500 annual renewal fee
Legal MI Sportsbooks
Retail sportsbooks and mobile betting apps are licensed and regulated in Michigan. Mobile betting is likely to launch in 2021, but the first retail sportsbooks are now live. As additional sportsbooks launch, we will update this page with details on each.
MGM Grand Detroit: BetMGM Sports Lounge
BetMGM Sports Lounge took its first wagers on March 11th to kick off sports betting in Michigan. The sports lounge features six betting windows, 14 self-serve kiosks and dozens of HD TVs. Lounge seating and table-top seats are available along with a full bar.
Hours of Operation
7 Days a Week: 9 AM to 11 PM
Greektown Casino: The Sportsbook
The Sportsbook at Greektown was among the first of MI sportsbooks to launch and is now open seven days a week in the upper casino level near Trappers Bar. The lounge features four betting windows and dozens of self-serve betting kiosks located throughout the property.
The Sportsbook is set to rebrand itself as Barstool Sportsbook as a part of a partnership agreement between Greektown Casino and Barstool Sports.
Hours of Operation
Sunday-Thursday: 9 AM to 12 AM
Friday-Saturday: 9 AM to 2 AM
MotorCity Casino: FanDuel Sportsbook
MotorCity Casino is partnered with FanDuel to offer sports betting in Michigan, starting with a large, two-story sportsbook complete with six betting windows, 54 self-serve kiosks, 67 HD TVs and a full bar. Bettors can find the sportsbook where Chromatics Lounge and Spectators used to be.
Hours of Operation
Monday-Thursday: 10 AM to 1 AM
Friday: 10 AM to 2 AM
Saturday: 9 AM to 2 AM
Sunday: 9 AM to 1 AM
Little River Casino Resort: BetRivers Sportsbook
Little River Casino Resort is partnered with BetRivers to manage in-person and online sports betting. In a press release, BetRivers confirmed it will operate the casino's retail sportsbook, online sportsbook and online casino.
According to Rush Street Interactive, the retail sportsbook will open in the "early third quarter" of 2020 with the mobile sportsbook and online casino to follow sometime later.
Hours of Operation
Island Resort & Casino: BetAmerica Sportsbook
Island Resort & Casino in Harris plans to open a retail sportsbook in partnership with BetAmerica. Neither BetAmerica nor Island Resort officials have given a firm timeline for when they plan to take their first wagers.
Hours of Operation
Mobile Sports Betting in Michigan
Mobile betting is legal in Michigan and lawmakers are aiming to see the first betting sites launch sometime in 2020 following the launch of the state's first retail sportsbooks. Neither regulators nor casino operators have announced a firm date for mobile betting as of yet.
We will update this page as we find out more and especially once the first betting sites go live. With sports betting officially legal in Michigan, it is now just a matter of time.
Online betting operators that have either already secured Michigan market access or that are likely to do so include the following:
BetRivers
BetRivers plans to bring online sports betting and casino games to Michigan through a partnership with Little River Casino Resort. Rush Street Interactive, parent company of BetRivers, has not yet confirmed a firm start date but says it will go live as soon as regulators give the go-ahead.
In the meantime, sports bettors and gamblers may head to mi.betrivers.com to sign up for an account and receive notification once online gaming commences.
DraftKings
DraftKings secured Michigan market access for mobile sports betting and a retail sportsbook through a partnership with Bay Mills Resort & Casino. Terms of the agreement were not disclosed, but DraftKings says it will offer online and in-person betting pending the receipt of all necessary licenses and approvals.
Bryan Newland, Tribal Chairman for the Bay Mills Indian Community, expressed excitement at the prospect of bringing DraftKings Sportsbook to Michigan:
"We are excited about our new partnership with DraftKings. Expanding on what entertainment options we can offer at Michigan's longest operating gaming facility is always our goal. Our new on-site DraftKings Sportsbook will be one more great reason for Michiganders to vacation with us in the Upper Peninsula."
PointsBet
Shortly after the MI sports betting law approved, PointsBet announced a 20-year agreement with the Lac Vieux Desert Band of Lake Superior Chippewa Indians to launch a retail sportsbook and mobile betting at Northern Waters Casino Resort.
The deal will have PointsBet open a retail sportsbook at Northern Waters Casino and to offer statewide mobile betting through the Northern Waters license. PointsBet is a unique type of sportsbook and will be a welcome addition to what is likely to be a competitive market in Michigan.
William Hill
William Hill has a partnership in place with the Grand Traverse Band of Ottawa and Chippewa Indians, who operate Turtle Creek Casino and Leelanau Sands Casino. Under the terms of the agreement, William Hill will manage retail sportsbooks at both properties and a mobile betting app on behalf of the tribe.
BetAmerica
BetAmerica is partnered with the Hannahville Indian Community to operate a retail sportsbook at Island Resort & Casino, statewide mobile betting and online gambling.
Under the agreement, BetAmerica plans to offer mobile sports betting and online casino games to players across the state. There is no word yet on when BetAmerica Michigan plans to go live.
FOX Bet
FOX Bet parent company The Stars Group is partnered with Little Traverse Bay Bands of Odawa Indians to offer mobile sports betting and online gambling in Michigan. For now, it appears the deal is only for online betting as a TSG press release announcing the deal did not mention the construction of retail sportsbooks at the two Odawa casinos operated by the tribe.
Barstool Sportsbook
Barstool Sportsbook, operated by the one and only Barstool Sports media empire, is partnered with Penn National Gaming (PNG) to launch retail and mobile sportsbooks across the country.
Golden Nugget Online
Golden Nugget announced in July 2020 that it has partnered with the Keweenaw Bay Indian Community that operates the Ojibwa Casinos in Michigan. Information is limited at this point, but Golden Nugget has confirmed it plans to offer mobile sports betting and an online casino once it has acquired all necessary approvals.
BetMGM
BetMGM has not detailed any plans it may have for Michigan but should have little trouble accessing the market via MGM Grand Detroit.
Other operators that are likely to make an entrance in Michigan at some point include:
Passing the MI Sports Betting Bill
The legalization of sports betting and online gambling in Michigan required no small amount of negotiations between pro-gaming lawmakers and Governor Whitmer. The governor's chief concern was that legalizing online gambling would divert revenue away from the lottery and in turn hurt funding for the Michigan School Aid Fund.
In the end, lawmakers struck an agreement with Governor Whitmer to raise the proposed tax rate and allocate revenue generated by online gaming to the School Aid Fund and Responder Coverage Fund to assist first responders stricken with cancer while on the job.
Both sides found the compromise acceptable and Governor Whitmer signed HB 4916 for sports betting along with two other bills for online gambling and daily fantasy sports. Now, Michigan casinos may apply for licenses to operate retail sportsbooks and online betting platforms.
Background of Michigan Sports Betting Legislative Efforts
The legalization of sports betting in Michigan once seemed like a major long shot effort, but major developments both at the federal and state level changed the landscape entirely. Now, online sports betting is very likely coming to Michigan sooner or later.
First, there was the Supreme Court decision issued in May of 2018 that found the federal sports betting prohibition unconstitutional. In that case, the Professional and Amateur Sports Protection Act (PASPA) was stricken down.
The death of PASPA cleared the first major hurdle for Michigan's sports betting efforts – in fact, it was the primary hurdle for years because PASPA blocked all states from enacting laws to authorize or regulate sports betting.
With PASPA out of the picture, what remained for Michigan was to pass a state law to legalize and regulate sports betting. That effort was undertaken by lawmakers beginning in June of 2018 with the Michigan House passing HB 4926 on a vote of 68-40 to send it over to the Senate.
The Senate did not get to the bill in time to get something passed during the summer legislative session, but those efforts resumed that fall. Finally, during the waning hours of the 2018 session, lawmakers in the House and Senate approved a final version of the bill legalizing online casino games, poker and sports betting (if approved by the newly-created Division of Internet Gaming).
While HB 4926 dealt primarily with online casinos and poker sites, it also included a bit of text authorizing the Division of Internet Gaming (DIG) to approve online sports betting:
"The division may permit internet gaming operators licensed by the division to accept internet wagers under this act on any amateur or professional sporting event or contest."
In a surprise move, outgoing governor Rick Snyder vetoed HB 4926 and its companion bills to put a hold on Michigan sports betting until the following year. The next year would prove more fruitful with the successful passage of a gambling expansion law authorizing not just sports betting, but also online poker and casinos in addition to establishing regulations for daily fantasy sports.
Is Online Betting Legal in Michigan?
Online betting, gambling and poker are all legal in Michigan, but only at gaming sites authorized by the MGCB. No such sites have been authorized as of today. The MGCB is still working on regulations and reviewing license applications.
In other words, online gambling and sports betting are legal on paper but not in practice. As soon as the first licensed gaming sites launch, we will update this page with all the information you need to play safely and legally.
In the meantime, horse racing, greyhound racing and skill gaming websites are safe and legal alternatives. The MI Lottery also offers instant play games online that provide a gambling-like experience.
Numerous offshore gambling sites continue to offer their services to Michigan customers, but such sites should be avoided. Not only do they operate contrary to state and federal law, but they are completely unregulated. What happens with your money, personal information and account info is anyone's guess. BettingUSA only recommends legal and regulated betting sites for good reason.
Additionally, offshore sites pose the risk of losing your money if (when) the government takes action against those sites and their operators. For a period of time, Michigan had laws on the books that made it a crime to use the internet to play at unlicensed gaming sites. The language that applied to online gambling was repealed by Public Act 185 in 2000, but it goes to show it is best to stick with what's legal.
The laws for participating in unauthorized online gambling may be lax, but Michigan does enact harsh punishments for those who organize unlawful gambling games. If you're not authorized to run your own game, you could land yourself in a significant heap of trouble for doing so.
Section 432.218 of Michigan's statutes make it a felony with up to 10 years imprisonment and up to a $100,000 fine for organizing an unlicensed gambling game:
"(1) A person is guilty of a felony punishable by imprisonment for not more than 10 years or a fine of not more than $100,000.00, or both, and shall be barred from receiving or maintaining a license for doing any of the following:
(a) Conducting a gambling operation where wagering is used or to be used without a license issued by the board.
(b) Conducting a gambling operation where wagering is permitted other than in the manner specified in section 9."
This is one of the harshest penalties in the nation for unlawful gambling so stay far away from anything that could be construed as "conducting a gambling operation." If you have any questions about the legality of an event you'd like to host, make sure you visit an attorney first.
Horse Racing Betting in Michigan
Online racing betting was formally authorized in Michigan with the passage of HB 4310 at the end of 2019. US-based racing betting sites operated openly in Michigan prior to the passage of the law but did so on shaky legal grounds.
The implementation of HB 4310 took care of that by allowing "third party facilitators" to apply for licenses to offer advance deposit wagering (online betting). Under the new law, licensed third party facilitators must have a contract in place with each licensed racing operator prior to accepting wagers on races held by that operator.
Later, the Michigan Gaming Control Board approved a licensing process for ADWs (online racing betting operators). Under the new regulations, ADWs must apply for licenses by submitting a proposed plan outlining how they will operate in Michigan, pay a $1,000 application fee and a $500 licensing fee.
Two racing betting sites are now active in Michigan:
Active Racetracks in Michigan
Michigan was formerly home to four live racetracks, but declining revenues have resulted in three tracks closing to leave the state with one live racing venue remaining.
The decline of horse racing in Michigan can be partially attributed to a 2004 measure requiring new gambling ventures to be approved by voters in local and statewide votes. This measure has successfully prevented racetracks from adding slots and effectively competing for entertainment dollars.
Northville Downs
Northville Downs is the sole remaining racetrack still active in Michigan. Northville Downs hosts live harness racing on Friday and Saturday evenings from March through October each year and offers simulcast wagering seven days a week.
The Northville Downs facility was purchased by a housing development firm in 2018 and is scheduled to close in 2021. Local media reports Northville Downs will be relocated, but no firm plans regarding the track's future have been announced.
301 South Center Street
Northville, MI 48167
Michigan Online Lottery
Michigan is one of just a handful of states with a full-service online lottery available to anyone 18 or older and located within state borders. Governor Rick Snyder expressed support for online lottery sales in 2013, and the lottery bureau got to work.
In late 2014, the Michigan Lottery launched its online platform to little fanfare, but word got out and Michigan's iLottery has experienced growth every year since. In 2017, the Michigan lottery raised nearly $78 million for state coffers.
The Michigan online lottery platform offers the full lottery experience from home. With an online account, customers can play 50+ online lottery games and buy tickets to all major drawings. Powerball, Mega Millions, Lotto 47 and Fantasy 5 tickets may all be purchased online for exactly the same amount it would cost to buy them at your local gas station.
Since going live, the Michigan online lottery has produced some impressive wins. Within months of the Michigan lottery going online, it produced its first $1,000,000 winner. MLive.com reported at the time that an anonymous player won a $1 million jackpot while playing Diamond Payout, which is an instant scratch game that's still available today. Numerous other reports from local media outlets detail other major wins in excess of $100,000.
You can try the Michigan Lottery online and claim a $100 bonus at:
MI Daily Fantasy Sports
Daily fantasy sports sites such as FanDuel and DraftKings have been operating for years in Michigan and nearly received formal legal status in 2018 with a piece of legislation that created a licensing process and established some basic consumer protection regulations.
That bill was vetoed on the same day in 2018 as the failed online gambling and sports betting bills, but lawmakers took up the issue once again the following year with the introduction of HB 4308.
Governor Gretchen signed the bill into law in December 2019 to formally legalize DFS, create a licensing process and establish consumer protection regulations.
Key points from MI daily fantasy law include:
Fantasy sites must apply for a license and pay an initial licensing fee of $20,000 to be followed by an annual $5,000 renewal fee
Sets a minimum age of 18 to participate
Fantasy sites must keep player funds segregated from operational funds
Fantasy sites must submit to an annual audit to ensure ongoing financial viability
Individuals may run fantasy contests without a license if those contests are held in private residences, limited to no more than 15 players, collect no more than $10,000 in entry fees in any calendar year and pay at least 95% of entry fees back out to players as prizes
Scripts are prohibited unless the fantasy site makes such scripts widely available to all customers
Fantasy sites must offer a process by which customers can self-exclude from participating in daily fantasy
Highly experienced players must be clearly identified on each fantasy site and contests not open to highly experienced players must be offered. Highly experienced players are defined as customers who have won more than three prizes worth $1,000 each or who have entered more than 1,000 contests
Michigan Gambling Sites
Online gambling and poker are legal in Michigan. HB 4311 was approved in both chambers in late 2019 and was later signed into law by Governor Whitmer.
Under the new law, Michigan casinos may operate one online gambling and/or one online poker site. Key points from the bill include:
Minimum age of 21 to play online
Online casino games and poker to be regulated by the Michigan Gaming Control Board, Division of Internet Gaming
Online gambling application fee of $50,000, successful licensing fee of $100,000 and annual renewal fee of $50,000
Now that the law has been approved, the MGCB must draw up additionally regulations, outline a licensing process and much more. The MGCB estimates the first online casinos will be ready to launch in early 2021.
Previous Legalization Attempts
In December 2018, lawmakers in the House and Senate voted in favor of HB 4926 and sent it to the governor's office for one last signature before coming law. Governor Snyder vetoed the bill at the last minute in 2018.
Some of the key regulations included:
Online casino games and poker will be legalized
Minimum age of 21 to play
Low tax rate of 8% foretells a thriving and competitive industry
12-month delay before online gambling may begin
Senate Bill 203 was introduced in early 2017 in an attempt to legalize online casinos and poker. This bill sought to establish the "Lawful Internet Gaming Act" and permit existing casino operators to take their casino and poker games online. SB 203 called for a $200,000 licensing fee and $100,000 renewal fee for online gaming sites as well as a 10% tax on gross revenues and a variety of consumer protection regulations.
SB 203 served a promising start, but was unable to make it through the necessary votes to become law before the 2017 legislative season ended. That bill had little support among the state's existing casino operators. Additionally, lawmakers must always tread very carefully to satisfy Michigan's gaming tribes and commercial operators at the same time. You can read more about this bill and our predictions at the time this old post.
That bill appeared all but dead up through the early months of 2017. However, the bill resurfaced once again in March of 2017. The updated version of the bill made two concessions to tribal gaming interests in the hopes of making the bill more palatable for all interested parties.
One of those concessions was imposing a 12-month moratorium on commercial casinos launching their own casino sites in order to give the tribes time to prepare their own regulations and launch plans. Additionally, the bill gave tribal gaming interests more say in how they regulate online gambling. Tribes would have still been subject to some state regulations such as minimum age of participation, but the tribes would have been given more leeway in coming up with other regulations.
This all led up to the introduction of HB 4926 in 2017. HB 4926 read almost identically to the Senate bill from earlier in 2017. However, lawmakers added language to the bill this time around to potentially allow Michigan to legalize sports betting on the condition that sports betting is not prohibited by federal law (the Supreme Court has since stricken down the federal law prohibiting sports betting).
A bill introduced back in 2016 also tried but failed to legalize online poker and casinos in Michigan. Senate Bill 889 (full text here) sought to legalize online poker and casino games, create a division of internet gaming and issue up to 8 licenses for operators to offer real money poker games and casino gambling on the internet.
This post published in 2016 provides more detail. In summary, SB 889 would have given Michiganders 21 or older the ability to play legal online poker and casino games with licensed operators. Furthermore, the bill included a provision that would allow Michigan to enter online gaming compacts with other states and foreign jurisdictions, provided those compacts did not violate federal law or the laws of the other jurisdiction.
That part about gaming compacts was especially important for online poker because it avoided the problems that follow when states ring-fence their players off from the rest of the world. Restricting players to only playing with other people from the same state puts a severe damper on how many tables actually run at any given time. Online poker needs a large player base to keep the games running.
SB 889 successfully made it through its first vote in June of 2016. The Senate Regulatory Reform Committee approved the bill by an 8-1 vote. That moved the bill one step closer to a full Senate vote but was never able to gain the traction it needed before the 2016 legislative session came to a close.