Mobile sports betting is live in Tennessee and overseen by the state lottery. Under state law, customers 21 or older may visit licensed online sportsbooks to bet on professional and college sports.
Tennessee holds a unique distinction among states by having more legal online betting options than it does in-person gambling venues.
Mobile sports betting, horse racing betting, and daily fantasy sports are all legal and regulated in Tennessee. In contrast, Tennessee does not have much of a traditional gambling industry as it lacks casinos, racetracks, and poker rooms.
As a result, Tennessee was the first state to legalize mobile betting but not retail sportsbooks. While most states with legal sports betting require operators to partner with local land-based casinos and racetracks, Tennessee opted to authorize online betting only due to its lack of an established gambling infrastructure.
As for in-person gambling, Tennessee has a state lottery and limited forms of charitable gaming.
Legal TN Betting Sites
Tennessee Mobile Sportsbooks:
Rank
Betting Site
Bonus
Rating
Visit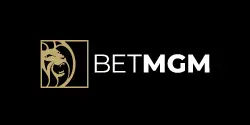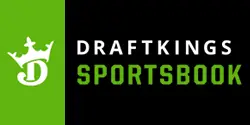 Horse and Greyhound Betting:
Tennessee Sports Betting
Tennessee legalized sports betting with the passage of HB 0001 in May 2019 and the first online sportsbooks opened in November 2020.
The law gives the Tennessee Education Lottery Corporation (TEL) responsibility for regulating sports betting and issuing licenses to operators. Under the law, operators may apply for licenses from TEL to accept wagers from customers located in Tennessee.
Key things to know about Tennessee sports betting law:
Customers must be 21 or older and located within state lines to bet online
Customers may register and deposit from anywhere in Tennessee
Licensed operators may accept wagers online and through mobile apps
Licensed online sportsbooks may accept wagers on professional sports, college sports, and esports but may not take prop bets on college games
State law requires sportsbooks to maintain an average hold of at least 10%, meaning sportsbooks may return no more than 90% of handle to customers as winnings – this may result in worse odds for bettors
Mobile Tennessee Sportsbooks
Legal Tennessee sports betting began on Sunday, November 1st, 2020, with the simultaneous launch of four mobile sportsbooks:
Bettors can verify which Tennessee betting sites are legal and licensed at the TEL website here.
How Tennessee Legalized Sports Betting
Tennessee seemed like a large underdog to legalize sports betting not all that long ago. That began to change in late 2018 after a bill seeking to authorize in-person and mobile sports betting was introduced by bipartisan coalition of sponsors.
HB 0001 was approved by the TN legislature and Governor Lee committed to letting the bill pass into law without his signature despite his opposition to gambling expansion. Governor Lee kept his word and allowed the bill to pass in May 2019.
The governor stopped short of signing the bill to give it his official stamp of approval, but said he understood the legislature's desire to explore the issue. In a statement, Governor Lee said he remains "philosophically opposed to gambling" and will veto any other efforts to further expand gambling in Tennessee.
Sports Betting Rules
After Governor Lee signed the bill into law, the Tennessee Education Lottery (TEL) approved the regulations needed to govern mobile sports betting and began issuing licenses to operators.
Under the law, mobile sports betting is authorized in Tennessee and establishes a tax rate of 20%. The bill originally called for retail sportsbooks to be authorized at brick-and-mortar locations, but an amendment has since scratched that to leave TN sports betting an online-only prospect.
State law calls for experienced gaming operators to apply for online betting licenses and places no cap on the number of licenses that may be issued. This should foster a competitive environment with multiple betting sites competing with one another for customers. Under the law, people 21+ located in Tennessee are allowed to sign up online and place bets through licensed betting sites and mobile apps.
The Tennessee sports betting law is largely favorable to a competitive industry. In particular, allowing operators to apply for licenses independent of land-based casinos is conducive to a free market experience that benefits customers.
Mandatory Minimum Hold
The one big sticking point that could negatively impact bettors is the state's mandatory 10% minimum hold rule. Under Tennessee law, online sportsbooks must keep at least 10% of all betting handle as house winnings. That means for every $100 TN sportsbooks take in as wagers, they may pay back no more than $90 on average.
The mandate could very well lead to inferior lines for Tennessee customers compared to the lines offered elsewhere. Nevada, for example, averages a hold of 5-7% most years. Tennessee sportsbooks are mandated by law to keep significantly more. Additionally, operators may keep more than 10% to be safe because sports betting is an unpredictable business.
Dispute Resolution
Additional regulations approved by TEL provide a mechanism by which sports betting customers can resolve disputes with licensed operators. Customers who file a formal dispute with a sports betting operator and receive an unsatisfactory response may escalate the dispute to TEL using this form.
Online Horse Racing Betting in Tennessee
Parimutuel horse wagering is legal in Tennessee but there is nowhere to place bets in person because no tracks exist in the state. The state has never formally legalized online horse racing betting, but most major ADWs are active in Tennessee and have faced no action from the state to date.
Recommended TN Horse Racing Betting Sites:
Tennessee Horse Racing Betting Law
Tennessee had a regulated horse racing betting industry in the past. The Racing Control Act was approved in 1987 to oversee horse racing and parimutuel wagering as well as to establish the Tennessee State Racing Commission.
However, no racetracks were ever constructed in Tennessee and the Commission was disbanded in 1988. Tennessee repealed the Racing Control Act in 2015 to leave the (dormant) industry unregulated and parimutuel wagering illegal.
Racing betting sites do offer their services to customers in Tennessee but do so on shaky legal ground. Lawmakers have considered passing new legislation to revive the horse racing industry, but serious efforts have never materialized.
Fantasy Sports
Online fantasy sports are legal and regulated in Tennessee. In April of 2016, Governor Bill Haslam signed the "Fantasy Sports Act" into law. The act specifically legalized daily fantasy sports and implemented consumer protection regulations. Fantasy site operators are required to obtain a license from the Secretary of State.
Fantasy sites that apply for a license are required to underdo a criminal background check and business investigation to ensure suitability for licensing. Once licensed, fantasy site operators must adhere to a number of regulations.
Recommended Tennessee Daily Fantasy Sports Sites:
Office Pools in TN
Tennessee formally legalized casual sports pools with a piece of legislation passed in 2019. Under SB 1057, "low level sports entertainment pools" are legal as long as they meet the following requirements:
Are run by an individual rather than a business entity
Max entry no greater than $25
Total prize pool no greater than $1,000
Does not involve laying odds
Before the passage of this law, even low-level sports pools could be considered unlawful gambling.
Online Gambling in Tennessee
Tennessee prohibits all forms of poker. This includes playing poker in the real world, home games with friends, and online poker. A 2005 message from the Attorney General outlines its opinion that the state's definition of "gambling" applies to poker as well.
Tenn. Code Ann. § 39-17-501 defines gambling as follows:
Gambling is contrary to the public policy of this state and means risking anything of value for a profit whose return is to any degree contingent on chance, or any games of chance associated with casinos, including, but not limited to, slot machines, roulette wheels and the like
The phrase "to any degree contingent on chance" gives the definition of gambling wide leeway. Because poker does indeed include an element of chance, it is classified as gambling in Tennessee and is therefore illegal. Furthermore, the law provides no exception for social gambling among acquaintances.
In one case, 48 members of a local Veterans of Foreign Wars organization were arrested in a police raid on a poker game. The players were all charged with misdemeanors and police confiscated nearly $10,000. A lack of surefire evidence prompted police to offer the players a deal: let the police keep the confiscated money and no charges will be filed.
It should be noted that this poker game was played among the players only. The house did not take a profit or charge anyone a fee to play. Even though charges were eventually dropped, this whole story goes to show that the authorities treat poker as a serious offense.
Tennessee gaming laws make no distinction between playing poker on the internet or in person; any poker game played for real money is illegal. Participation in any poker game anywhere in the state is illegal if real money is involved.
Everything mentioned so far applies to online gambling as well. Players cannot play casino-style games with friends, out in public or privately on the internet. Participation in gambling or poker anywhere in Tennessee is classified as a Class C misdemeanor and is punishable by up to 30 days in jail and a $50 fine.
Tennessee also has a statute titled "Gambling Promotion" that makes it a Class B misdemeanor to host an unlawful gambling game, entice others to gamble or to make a profit. The punishment for a Class B misdemeanor in the state is up to 6 months in jail and a $500 fine.
TN State Lottery
Tennessee came late to the lottery game. Lawmakers first started throwing around the idea in 2000 and then had a public referendum in 2002. Voters approved the referendum and then lawmakers passed new legislation to establish a lottery in 2003. The lottery finally opened for business in 2004 and sold nearly $11 million worth of tickets on the first day.
Since going live, the Tennessee lottery has raised more than $3 billion in funds for state education programs. Lottery tickets are not sold online in any way, shape or form in Tennessee. Neither the lottery itself nor third-party websites are authorized to sell tickets online. You must visit a retailer in person and pay with cash to purchase tickets.