Minnesota permits several forms of online betting, including fantasy sports and horse racing betting. Some lawmakers are interested in legalizing sports betting as well but face opposition from some of their anti-gambling colleagues and tribal gaming operators.
Bringing legal sportsbooks to Minnesota will require aligning the interests of a varied group of stakeholders, particularly tribal groups that operate numerous casinos across the state. Lawmakers have introduced legislation in each of the last two years to no avail, but there are indications progress is being made – albeit slowly.
Other forms of legal gambling in Minnesota include tribal casinos, cardrooms, the state lottery and charitable gaming.
Legal Minnesota Betting Sites
Fantasy Sports:
Rank
Betting Site
Bonus
Rating
Visit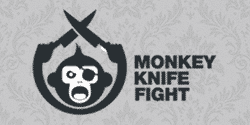 Horse and Greyhound Betting:
Rank
Betting Site
Bonus
Rating
Visit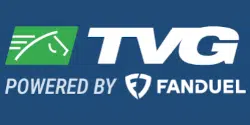 Sports Betting in Minnesota
Sports betting is not yet legal in Minnesota.
There is clearly interest among some in the legislature, but sports betting proponents have had trouble convincing the state's tribal gaming operators to embrace the idea.
State Representative Pat Garofalo has emerged in recent years as one of the state's biggest proponents. He has had his eye on legalizing sportsbooks and mobile betting platforms since at least early 2018, when he pointed to offshore sportsbooks that already offer their services to residents but without oversight and regulation.
Here's how he explained his rationale for legalization in February 2018:
What we want to do is allow sports gambling in Minnesota that is safe, regulated and fair, unlike the current process, which is unregulated and unfair to consumers. There's no consumer protections, especially with all these websites – these overseas websites. We don't know where this money is going and how it's going to be used.
Garofalo predicted Minnesota would see the introduction of legislation to legalize sports betting and was correct in that prediction, but getting such legislation passed into law has proven challenging.
Among those opposed to sports betting in Minnesota are fellow legislators who worry that increased accessibility will burden families and tribal gaming operators who worry about the impacts legalization would have on their existing operations.
In 2019, Rep. Josh Heintzeman explained his concerns in simple terms:
My concern is accessibility. It's one more challenge families face.
However, it is the tribes that present the biggest obstacle to sports betting today. The Minnesota Indian Gaming Association (MIGA) has approached sports betting with a large degree of caution since the Supreme Court overturned the federal sports betting prohibition.
In a statement issued following the Supreme Court ruling, MIGA said this:
The Minnesota Indian Gaming Association has long opposed the expansion of gambling. Whenever new forms of gambling are proposed, Indian tribes must carefully consider how these changes could affect the enterprises that serve as our tax base to support our sovereign government operations, the tribal communities where we provide services and the broader communities that are impacted by the jobs that have been created to support our enterprises.
More recently, MIGA has come out against specific proposals introduced to legalize sports betting.
MIGA opposed legislation in 2019 that sought to authorize retail sportsbooks at casinos and racetracks plus mobile betting. MIGA singled out online and mobile betting provisions included in that bill as a potential pathway to financial ruin for tribal casinos.
John McCarthy, Executive Director of MIGA said the group feared that mobile betting would keep people at home and therefore away from casinos. MIGA also came out against a different bill that year, HF 1278, that would have authorized mobile sports betting and retail sportsbooks operated exclusively by tribal gaming operators.
Senator Roger Chamberlain introduced legislation (SF 1894) again in 2020, and again tribal groups came out strongly against the bill to halt all progress on the effort.
Minnesota sports betting also faces considerable opposition from anti-gambling groups, but the biggest obstacle right now is the reluctance of tribal operators to endorse online and mobile betting. If Minnesota's lawmakers can reach a compromise with tribal groups, the state's odds of legalization will improve dramatically.
Horse Racing Betting in Minnesota
Minnesota is home to a small horse racing industry comprised of two live racetracks that host thoroughbred and harness races on a frequent basis. Parimutuel wagering is authorized at both tracks and online through two US-headquartered racing betting sites.
The Minnesota horse racing industry has struggled since the appearance of the first tribal casinos in the early 1980s. Local tracks face significant competition for gambling dollars but are not allowed to offer slot-style games. A law approved in 1999 allows tracks to offer card games, but efforts to legalize full-fledged gambling at racetracks have been unsuccessful to date.
The Minnesota Racing Commission serves as the states' governing body over horse racing and card playing. Among other duties, the Commission is responsible for enforcing racing laws, ensuring the integrity of racing and card playing, issuing licenses and overseeing the distribution of funds back to the industry.
Racing law in the state is laid out in chapters 7869-7899 of the MN Administrative Rules.
MN Daily Fantasy Sports
Daily fantasy sports betting is offered in Minnesota thanks to an exemption found in the UIGEA and favorable state laws. Federal law considers fantasy sports games a contest of skill and fundamentally different than fixed-odds sports betting.
That being said, Minnesota has also never gotten around to formally legalizing fantasy sports. This leaves the main DFS sites in a big of a legal grey area, although they do operate openly in Minnesota and have done so for years without any trouble.
State lawmakers have made several attempts to formally legalize and regulate fantasy sports but have been unable to get anything passed into law.
In 2017, lawmakers introduced companion bills HF1415 and SF1402 to give the industry official legal status and implement a number of consumer protection regulations. The bills would have established a minimum age of 18, prohibited customers who would have a conflict of interest (such as athletes playing in contests involving sports events in which they participate), required operators to segregate customers' funds from operational funds and devise voluntary self-exclusion measures for problem gamblers.
Unlike bills introduced in other states, these did not require expensive operating licenses. Operators would only have had to register with the Department of Public Safety and pay a registration fee of $500. The bills also did not call for any additional taxes.
Both bills failed to advance in 2017 and were shelved the following year. Additional bills to regulate DFS were introduced in 2018 and 2019 but also failed to advance. Currently, DFS remains unregulated in Minnesota but available to sports fans.
Online Gambling in Minnesota
Online gambling and poker are prohibited under Minnesota law and the legalization of those activities do not appear high on the state's list of priorities. Lawmakers have declined to enact legislation to legalize online gambling and there are no indications they are planning to introduction such legislation anytime soon.
Minnesota does not appear to have online poker or internet gambling high on its priority list. The state would have to enact new legislation to bring either of those options to residents, and lawmakers have declined to introduce legislation to that effect.
Mobile horse racing betting and daily fantasy sports remain the closest alternatives to full-fledged online gambling in Minnesota under current law.
MN Stat § 609.75-763 prohibits all gambling not authorized by the state, including the conduct of online gambling. State law also treats participation in unauthorized gambling as a misdemeanor offense. The law does not specifically mention participation in online gambling, but it could easily be interpreted as such due to the broad language of the law. MN Stat § 609.755 reads:
Whoever does any of the following is guilty of a misdemeanor:

(1) makes a bet;

(2) sells or transfers a chance to participate in a lottery;

(3) disseminates information about a lottery, except a lottery conducted by an adjoining state, with intent to encourage participation therein;

(4) permits a structure or location owned or occupied by the actor or under the actor's control to be used as a gambling place; or

(5) except where authorized by statute, possesses a gambling device.

Clause (5) does not prohibit possession of a gambling device in a person's dwelling for amusement purposes in a manner that does not afford players an opportunity to obtain anything of value.
Under some interpretations of the law, merely participating in unauthorized online gambling as a player could be considered a criminal act. There are no known cases of players being charged for gambling online, but the MN Division of Gambling Enforcement states that it is a crime to participate.
From the Division's website:
Online sports betting and online casinos that take your money and offer prizes via the web are illegal in Minnesota. There are websites available that operate outside of the United States to purposefully avoid laws and enforcement. Not only is it a crime to participate, there are consumer protection concerns as well. When you send money, you are giving your personal financial and banking information to unknown persons that are not licensed or regulated in handling it. If you do win, there is no recourse if they do not pay you.
Minnesota State Lottery Online
Minnesota was one of the first states to take its lottery online, but the experiment was short-lived as lawmakers later took it into their own hands to shut down online purchases of instant win games.
For a short time, state residents could visit the official lottery website to buy individual tickets or subscriptions online. The state even sold instant scratch tickets that could be scratched and redeemed online instantly.
The addition of scratch tickets caused quite a bit of controversy when the new games were unveiled in February of 2014. State lawmakers immediately drafted a bill to end the scratch tickets and enact future limitations on what the state lottery may offer online.
The measure to end scratch tickets was supported by a group of lawmakers who oppose online gambling altogether, tribal casino groups and charity gambling groups. Eventually, the bill was presented to Governor Mark Dayton who decided against a veto.
Online scratch card games such as the one pictured below are no longer available for purchase in Minnesota.