Minnesota permits several forms of online betting, including fantasy sports, horse racing and games of skill. There are no immediate plans to legalize sports betting in Minnesota, but the state does have that option should lawmakers choose.
A handful of federal laws once prohibited Minnesota and most other states from legalizing online sports betting and other forms of gambling, but those laws have been weakened over recent years. If lawmakers can get the votes, it is now legal possible for Minnesota to legalize and regulate online sports betting, online poker and online casinos.
Legal Minnesota Betting Sites
The betting sites you see below are 100% legal and licensed in Minnesota. We do not recommend offshore / underground gambling sites here – these are all US-based, US-licensed places to bet online.
Fantasy Sports:
Rank
Betting Site
Bonus
Rating
Visit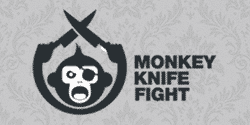 Horse and Greyhound Betting:
Rank
Betting Site
Bonus
Rating
Visit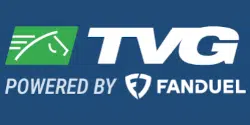 Games of Skill:
Sports Betting in Minnesota
There is no pending legislation in Minnesota to legalize sports betting, but that is likely to change in the near future. Lawmakers have been discussing the possibility since 2017 and say they have plans to introduce legislation shortly.
State Representative Pat Garofalo recently pointed to overseas sports betting sites that accept Minnesotans already without any consumer regulations as just one of the reasons he believes legalization is the way to go. Here's what he said recently on the issue:
"What we want to do is allow sports gambling in Minnesota that is safe, regulated and fair, unlike the current process, which is unregulated and unfair to consumers. There's no consumer protections, especially with all these websites – these overseas websites. We don't know where this money is going and how it's going to be used."
Garofalo also said he believes Minnesota will "see action on this during the 2018 legislative session" if the Professional and Amateur Sports Protection Act is repealed by the highly-anticipated Supreme Court ruling that was expected to come down that same year.
That decision came as expected, and the Supreme Court ruled the act unconstitutional. Now, Minnesota has the opportunity to act on sports betting as Garofalo predicted. The doors are wide open for states to legalize, regulate and tax sports betting.
Horse Racing Betting in Minnesota
Minnesota is home to a small horse racing industry comprised of two live racetracks that host thoroughbred and harness races on a frequent basis. Parimutuel wagering is authorized at both tracks and online through two US-headquartered racing betting sites.
The Minnesota horse racing industry has struggled since the appearance of the first tribal casinos in the early 1980s. Local tracks face significant competition for gambling dollars but are not allowed to offer slot-style games. A law approved in 1999 allows tracks to offer card games, but efforts to legalize full-fledged gambling at racetracks have been unsuccessful to date.
The Minnesota Racing Commission serves as the states' governing body over horse racing and card playing. Among other duties, the Commission is responsible for enforcing racing laws, ensuring the integrity of racing and card playing, issuing licenses and overseeing the distribution of funds back to the industry.
Racing law in the state is laid out in chapters 7869-7899 of the MN Administrative Rules.
Online Racing Betting (Advance Deposit Wagering)
Advance deposit wagering is authorized and regulated by Chapter 7880 of the state code. Under state law, online betting sites are required to acquire a license prior to accepting wagers from MN residents. Some of the key regulations regarding online wagering include:
Licensed providers may accept parimutuel wagers via any wired or wireless communications device
Betting sites may not extend credit to customers
Customers must be 18 or older
Betting sites must verify the name, address, phone number, age and identity of each customer
Two horse racing betting sites are now active in MN:
There are two racetracks in Minnesota, one with thoroughbred racing and one with harness racing. Both also offer unbanked card games such as poker and other table games retrofitted to comply with state law.
Canterbury Park
Canterbury Park hosts thoroughbred races from May through September each year and offers simulcasting year-round.
Guests can also play a variety of card games including Blackjack, Mississippi Stud, Three Card Poker, Ultimate Texas Hold'em and more. The poker room at Canterbury Park offers Texas Hold'em, Omaha Hi-Lo, Seven Card Stud and mixed games.
1100 Canterbury Rd
Shakopee, MN 55379
Running Aces
Running Aces hosts harness racing from May through September each year in addition to simulcasting year-round.
The card room at Running Aces offers no-commission Blackjack, Pai Gow Poker, EZ Baccarat, Mississippi Stud and more. A separate poker room hosts daily tournaments for Texas Hold'em and Pot Limit Omaha.
15201 Running Aces Blvd
Columbus, MN 55025
MN Daily Fantasy Sports
Daily fantasy sports betting is offered in Minnesota thanks to an exemption found in the UIGEA and favorable state laws. Federal law considers fantasy sports games a contest of skill and fundamentally different than fixed-odds sports betting.
That being said, Minnesota has also never gotten around to formally legalizing fantasy sports. This leaves the main DFS sites in a big of a legal grey area, although they do operate openly in Minnesota and have done so for years without any trouble.
State lawmakers have made several attempts to formally legalize and regulate fantasy sports but have been unable to get anything passed into law.
In 2017, lawmakers introduced companion bills HF1415 and SF1402 to give the industry official legal status and implement a number of consumer protection regulations. The bills would have established a minimum age of 18, prohibited customers who would have a conflict of interest (such as athletes playing in contests involving sports events in which they participate), required operators to segregate customers' funds from operational funds and devise voluntary self-exclusion measures for problem gamblers.
Unlike bills introduced in other states, these did not require expensive operating licenses. Operators would only have had to register with the Department of Public Safety and pay a registration fee of $500. The bills also did not call for any additional taxes.
Both bills failed to advance in 2017 and were shelved the following year.
What About Online Poker and Casino Games?
Sadly, there's nothing to report here. Minnesota doesn't appear to have online poker or internet gambling high on its priority list. The state would have to enact new legislation to bring either of those options to residents, and we haven't even heard a peep from lawmakers about anything coming up.
State laws do not prohibit residents from playing at unlicensed poker sites based out of other countries such as Costa Rica. The state did attempt to block access to about 200 IP addresses related to online gambling in 2009. The measure was a complete disaster and obviously concocted by lawmakers with no working knowledge of the internet or even a thorough understanding of gaming or Constitutional law.
The block never went into effect and the measure was eventually dropped.
State law does not make it a crime for someone to play casino games or poker online. If you're willing to risk your money at unlicensed sites, you're free to do so. However, I don't recommend doing so at this time. The risks of losing your money are very real. It has happened before and it will probably happen against before we legalize online poker and casino games nationwide.
Minnesota State Lottery Online
Minnesota was one of the first states to take its lottery online, but the experiment was short-lived as lawmakers later took it into their own hands to shut down online purchases of instant win games.
For a short time, state residents could visit the official lottery website to buy individual tickets or subscriptions online. The state even sold instant scratch tickets that could be scratched and redeemed online instantly.
The addition of scratch tickets caused quite a bit of controversy when the new games were unveiled in February of 2014. State lawmakers immediately drafted a bill to end the scratch tickets and enact future limitations on what the state lottery may offer online.
The measure to end scratch tickets was supported by a group of lawmakers who oppose online gambling altogether, tribal casino groups and charity gambling groups. Eventually, the bill was presented to Governor Mark Dayton who decided against a veto.
Online scratch card games such as the one pictured below are no longer available for purchase in Minnesota.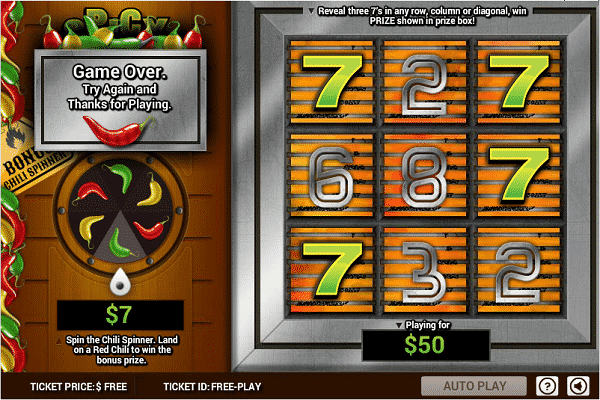 Gaming Law in Minnesota
The Wire Act makes it illegal to bet on sports over the internet or with the aid of any type of telecommunications device. For years, the Department of Justice interpreted the Wire Act to also apply to online poker and gambling. The DOJ changed its interpretation in 2011 to declare that the Wire Act now only applies to sports betting. This paved the way for states like Minnesota to legalize online poker and casino games.
It is also important to note that there are reasons to believe the Wire Act may not actually prohibit legal online sports betting. Certain provisions in the law state that interstate betting is not impacted. In the wake of the Supreme Court decision to end the federal prohibition of sports betting, states are rushing to legalize sports betting. So far, no lawmakers we're aware of have shown any concern regarding the Wire Act.
The UIGEA does not specifically outlaw any form of gambling. Instead, it targets the banking industry and makes it illegal for banks or other financial institutions to process payments to or from unlicensed betting sites or poker rooms. The UIGEA does not criminalize any act of gambling and does not prohibit states from legalizing online poker or gambling.
Furthermore, several forms of gambling are exempt from the UIGEA and Wire Act. Horse racing betting, greyhound racing and fantasy sports are all exempt from both laws. This is why we're able to have legal racing betting sites and real money fantasy sports today in the United States. Both forms of betting are exempt from all federal legislation.
Internet poker and casino games are not yet legal in Minnesota. The state would have to pass new legislation to authorize either activity. It would also need to create some sort of regulatory system to ensure the safety of gaming operators inside the state.
Minnesota isn't overly restrictive with its gaming laws. Everything that's legal at the federal level is also legal within the state. State lawmakers haven't address online poker or casino games, so those are not available at this time. In fact, no legislation has even been proposed. It will likely be a long wait before we find online casinos or poker sites in MN.