South Carolina betting options are scarce and change does not appear imminent at this time.
The closest alternative to online sports betting in South Carolina is daily fantasy sports. Major DFS operators are active in South Carolina, but the state has never gotten around to formally legalizing and regulating fantasy sports contests.
Land-based casinos and parimutuel horse racing betting are prohibited, leaving South Carolina residents with few other gambling options aside from the state lottery and two cruise ship casinos that sail into international waters.
Legal South Carolina Betting Sites:
Rank
Betting Site
Bonus
Rating
Visit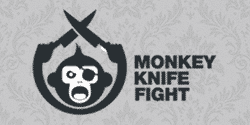 Sports Betting in South Carolina
South Carolina is not on the shortlist of states to legalize sports betting in the near future.
The lack of a commercial gambling industry that would otherwise provide the experience, infrastructure and possibly even lobbying efforts does little to help legalization efforts.
To further complicate matters, the legalization of sports betting in South Carolina would require amending the South Carolina constitution. This would in turn require a statewide referendum and the approval of voters.
Lawmakers took an early stab at legalizing sports betting in 2017 with the introduction of HB 3102. The bill sought to amend the South Carolina Constitution to allow the General Assembly to authorize sports betting, parimutuel horse racing betting and casino gambling but failed to gain any traction.
In late 2018, lawmakers again attempted to legalize sports wagering by filing a resolution to amend the SC constitution. Joint Resolution S. 57 would have allowed lawmakers to introduce legislation authorizing sports wagering, horse racing betting and casino games. The bill died in committee in January 2019.
Since then, South Carolina has seen no other serious efforts to legalize sports betting.
As neighboring states proceed to legalize sports betting, South Carolina lawmakers may be persuaded to revisit the issue, particularly if they begin seeing significant sums of money leave South Carolina as residents cross state lines to bet on sports.
North Carolina is home to retail sportsbooks at tribal casinos just across the border while Tennessee, Virginia and West Virginia have all passed laws authorizing mobile sports betting.
Fantasy Sports
South Carolina has never firmly addressed the legality of daily fantasy sports. Although South Carolina is a restrictive state in matters of gaming, daily fantasy sports sites have offered their services to residents for years without pushback from authorities.
The legal status of fantasy sports sites seems to be of little concern to state officials. Back in 2015, WYFF News 4 asked the Eighth Circuit Deputy Solicitor for an opinion on DFS and received this answer:
"it's legal until it's declared otherwise. I have not heard of any groundswell against it in South Carolina. I'm not sure how much energy there is to do something about it."
The Office of the Attorney General indicated a similar lack of concern. When asked about DFS, the AG's office stated that it had not received any complaints related to daily fantasy sports or requests for a legal opinion.
That appears to be the case to this day. Daily fantasy sites operate in a grey area of South Carolina law but are under no pressure to exit the state.
Online Gambling in South Carolina
South Carolina's gaming laws are among the most restrictive in the nation, and under some interpretations may even prohibit any game involving dice or cards even if no money exchanges hands. Online gambling is similarly restricted and there appears to be almost no support to authorize online casinos or poker site.
SC Code § 16-19-40 was originally written in 1802 and is responsible for banning most forms of gaming across the state with few exceptions:
If any person shall play at any tavern, inn, store for the retailing of spirituous liquors or in any house used as a place of gaming, barn, kitchen, stable or other outhouse, street, highway, open wood, race field or open place at (a) any game with cards or dice, (b) any gaming table, commonly called A, B, C, or E, O, or any gaming table known or distinguished by any other letters or by any figures, (c) any roley-poley table, (d) rouge et noir, (e) any faro bank (f) any other table or bank of the same or the like kind under any denomination whatsoever or (g) any machine or device licensed pursuant to Section 12-21-2720 and used for gambling purposes, except the games of billiards, bowls, backgammon, chess, draughts, or whist when there is no betting on any such game of billiards, bowls, backgammon, chess, draughts, or whist or shall bet on the sides or hands of such as do game, upon being convicted thereof, before any magistrate, shall be imprisoned for a period of not over thirty days or fined not over one hundred dollars, and every person so keeping such tavern, inn, retail store, public place, or house used as a place for gaming or such other house shall, upon being convicted thereof, upon indictment, be imprisoned for a period not exceeding twelve months and forfeit a sum not exceeding two thousand dollars, for each and every offense.
Part (a) above is the key piece of text that frustrates so many attempts at organizing any form of gaming in South Carolina. The fact that it says "any game with cards or dice" but doesn't mention any involvement of money could be interpreted to outlaw even friendly kitchen table games in which the players bet absolutely nothing.
Some state authorities have been known to interpret the law as meaning exactly that. In one instance, state police warned a retirement community that its friendly bridge club was in violation of state gambling law.
SC Code § 16-19-70 further illustrates the state's level of discomfort with gambling. Under that provision, the operation of or playing of table games on the Sabbath is considered an offense punishable by a fine of $50.
Some state lawmakers have pushed back against these laws and threatened to drop the state's anti-gambling laws altogether. In 2014, the SC Senate voted unanimously to pass a law that would allow retirees to legally play bridge.
In the discussions leading up to the passage of the bill, gambling opponents expressed great concern that the bill would have "unintended consequences" that could potentially open legal loopholes to allow additional forms of gambling. In such an environment, the odds of legalizing online gambling in the near future are slim.
2016/2017 Gambling Expansion Proposal
Momentum has been building over the past two years for expanded gambling options in South Carolina. A bill introduced in 2016 and carried over into 2017 sought to legalize land-based casinos, horse racing betting and professional sports betting inside casinos. This bill had nothing to do with online gambling specifically, but any expansion of gambling in the real world tends to make it likelier that the state will also come around to accepting online gaming.
Lawmakers who supported the bill said legalizing South Carolina casinos, horse racing betting and sports betting would help immensely in funding billions of dollars' worth of infrastructure improvements and road repairs that are long overdue in the state. Lawmakers also expressed excitement at the prospect of luring major casino operators to the coast where they could set up large, resort-style casinos – imagine Myrtle Beach with large casinos overlooking the water.
Passing such legislation is no easy task, however, as it would have required an amendment to the state constitution. This would require not only a majority vote in both houses, but also a referendum vote that would give voters in South Carolina the ability to approve or block the proposal.
A poll taken in early 2017 yielded surprising results: 68% of voters favor the idea of legalizing gambling and inviting a limited number of casinos to set up shop in South Carolina. Despite these promising results, the bill still has some tough going ahead. Republican lawmakers in South Carolina are mostly opposed to gambling restriction on moral and social grounds, and that alone could be enough to block the effort.
H 3102 was formally introduced on January 10th, 2017 and never made it beyond its initial introduction. Nothing similar was introduced the following year and we have not heard anything since. South Carolina still has a long way to go before new forms of gambling are introduced to the state.
Horse Racing Betting in South Carolina
Horse racing occurs in South Carolina but wagering on races is outlawed across the state. Betting in-person and online is prohibited across South Carolina as a part of the state's general reticence regarding all things gambling.
Until the state constitution is amended and new legislation approved, horse racing in South Carolina will remain a pure spectator sport with no wagering allowed. Despite the unfavorable conditions for gambling, South Carolina does host a handful of highly regarded horse racing events each year: