South Carolina is a very anti-gambling state with ancient laws on the books that restrict pretty much anything that even looks like gambling. One state law even bans all games that involve cards or dice even if no money is involved. As recently as 2013, state police warned a large retirement community that its advertisements of recreational bridge and canasta clubs were a violation of state law.
It is also worth noting that South Carolina is the home state of Senator Lindsey Graham. Graham is a vocal anti-gambling senator who in 2014 introduced legislation to ban all online gambling at the federal level and reverse a 2011 Department of Justice decision that declared the Wire Act only applies to online sports betting.
Legal South Carolina Betting Sites:
Rank
Betting Site
Bonus
Rating
Visit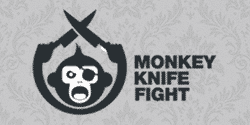 That sets the backdrop for the current gambling situation in South Carolina. In a state that fears even social games, the odds of getting online poker or internet gambling legalized are long. South Carolina does not permit land-based casinos, horse racing wagering or even games of skill. The only form of online betting allowed in South Carolina (for the time being anyways) is fantasy sports.
The only options for legal betting in South Carolina are to visit one of the state's two cruise ship casinos or to log on to a fantasy betting site to participate in daily fantasy leagues. Until the state changes its outdated laws, gambling will remain a largely underground activity in South Carolina. With all that being said, there clearly is a desire among some lawmakers to greatly expand South Carolina's gambling options.
With all that being said, there clearly is a desire among some lawmakers to greatly expand South Carolina's gambling options. You can read more about the latest efforts to that effect at the bottom of this page. First, let's start with a look at what's legal as far as online betting goes.
SC Daily Fantasy Sports
The one bright spot in South Carolina's gaming laws is that they do not restrict online fantasy leagues. FanDuel and DraftKings both employ attorneys to analyze the gaming laws of each state to determine if it is safe to offer their services to residents in those states. Both sites long ago came to the conclusion that nothing in South Carolina law restricts their business model. To date, lawmakers seem to agree.
The government of South Carolina has never addressed the legality of daily fantasy sports betting one way or another. This is a restrictive state as far as gambling goes, but large fantasy sites such as FanDuel have been operating here legally for years now without any trouble from the authorities. The general sense one gets in South Carolina is there simply isn't any burning desire to take up the issue.
A local news company spoke to a judge back in 2015 and his opinion was essentially that "fantasy sports remain legal until it's declared otherwise." The state Attorney General came to a similar conclusion: the issue does not concern the AG's office and there have been no complaints to the AG to date. Several lawmakers did attempt to introduce DFS legislation in 2016, but that effort ultimately went nowhere.
Sports Betting in South Carolina
South Carolina is unlikely to legalize sports betting any time soon. As is evidenced by the limited gaming options available right now, South Carolina does not have much of a gambling culture and has overall been resistant to gambling expansion. Voters wouldn't even approve a state lottery until 2000, and the state still lacks horse racing betting and casinos on land.
A major gambling expansion bill that included sports betting as proposed in 2017, but that bill made absolutely zero progress in the legislature. Since then, there have been no progress in legalizing South Carolina sports betting. There are a couple of lawmakers would like to change that, but they know the odds are against change.
State Rep. Russell Otts, who co-sponsored the 2017 gambling expansion bill, told the Post and Courier in 2018 that he doesn't believe the state will be passing a sports betting bill this year:
"Realistically speaking, it's an election year. In a majority-Republican body, the chances of a legitimate shot at it this year are not very high. What I'm hoping is to continue to be able to talk about it."
A part of the issue is that legalizing sports betting would require amending the South Carolina constitution, which in turn would require a statewide referendum. That alone is a potential stumbling block before we even get into drafting legislation, getting it voted on and implementing sports betting.
In late 2018, lawmakers again attempted to legalize sports wagering by filing a resolution to amend the SC constitution. Joint Resolution S. 57 would have allowed lawmakers to introduce legislation authorizing sports wagering, horse racing betting and casino games. The bill died in committee in January 2019.
SC Gaming Laws
South Carolina's gaming laws are troublesome because they are so outdated. Some of the laws you see on the books were written more than 200 years ago when gambling was seen as a serious matter. If you read the laws literally, they ban every game played with cards or dice. According to that interpretation, it could even be said that a friendly game of Monopoly is unlawful.
Section 16-19-40 of the South Carolina Code of Laws was originally written in 1802 and is responsible for banning most forms of gaming across the state with few exceptions:
If any person shall play at any tavern, inn, store for the retailing of spirituous liquors or in any house used as a place of gaming, barn, kitchen, stable or other outhouse, street, highway, open wood, race field or open place at (a) any game with cards or dice, (b) any gaming table, commonly called A, B, C, or E, O, or any gaming table known or distinguished by any other letters or by any figures, (c) any roley-poley table, (d) rouge et noir, (e) any faro bank (f) any other table or bank of the same or the like kind under any denomination whatsoever or (g) any machine or device licensed pursuant to Section 12-21-2720 and used for gambling purposes, except the games of billiards, bowls, backgammon, chess, draughts, or whist when there is no betting on any such game of billiards, bowls, backgammon, chess, draughts, or whist or shall bet on the sides or hands of such as do game, upon being convicted thereof, before any magistrate, shall be imprisoned for a period of not over thirty days or fined not over one hundred dollars, and every person so keeping such tavern, inn, retail store, public place, or house used as a place for gaming or such other house shall, upon being convicted thereof, upon indictment, be imprisoned for a period not exceeding twelve months and forfeit a sum not exceeding two thousand dollars, for each and every offense.
Part (a) above is the key piece of text that frustrates so many attempts at organizing any form of gaming in South Carolina. The fact that it says "any game with cards or dice" but doesn't mention any involvement of money could be interpreted to outlaw even friendly kitchen table games in which the players bet absolutely nothing.
Sadly, some state authorities have shown a willingness to interpret the text as meaning exactly that. As I mentioned in the opening paragraphs of this page, the state police once cracked down on a bridge club organized by a bunch of retirees.
Section 16-19-70 further illustrates how ancient the gaming laws of SC really are by prohibiting the operation or playing of table games on the Sabbath. The fine for breaking this law is a mere $50, which again shows how much times have changed since the original drafting of those laws.
Thankfully, some state lawmakers are pushing back on these laws and threatening to drop the state's anti-gambling laws altogether. In 2014, the SC Senate voted unanimously to pass a law that would allow retirees to legally play bridge.
This is a step in the right direction, but it is a very small step indeed. In the discussions leading up to the passage of the bill, gambling opponents expressed great concern that the bill would have "unintended consequences" that could potentially open legal loopholes to allow additional forms of gambling. Suffice it to say, South Carolina has a long way to go before we ever see online poker or casino games.
2016/2017 Gambling Expansion Proposal
Momentum has been building over the past two years for expanded gambling options in South Carolina. A bill introduced in 2016 and carried over into 2017 sought to legalize land-based casinos, horse racing betting and professional sports betting inside casinos. This bill had nothing to do with online gambling specifically, but any expansion of gambling in the real world tends to make it likelier that the state will also come around to accepting online gaming.
Lawmakers who supported the bill said legalizing South Carolina casinos, horse racing betting and sports betting would help immensely in funding billions of dollars' worth of infrastructure improvements and road repairs that are long overdue in the state. Lawmakers also expressed excitement at the prospect of luring major casino operators to the coast where they could set up large, resort-style casinos – imagine Myrtle Beach with large casinos overlooking the water.
Passing such legislation is no easy task, however, as it would have required an amendment to the state constitution. This would require not only a majority vote in both houses, but also a referendum vote that would give voters in South Carolina the ability to approve or block the proposal.
A poll taken in early 2017 yielded surprising results: 68% of voters favor the idea of legalizing gambling and inviting a limited number of casinos to set up shop in South Carolina. Despite these promising results, the bill still has some tough going ahead. Republican lawmakers in South Carolina are mostly opposed to gambling restriction on moral and social grounds, and that alone could be enough to block the effort.
H 3102 was formally introduced on January 10th, 2017 and never made it beyond its initial introduction. Nothing similar was introduced the following year and we have not heard anything since. South Carolina still has a long way to go before new forms of gambling are introduced to the state.
Horse Racing Betting in South Carolina
Horse racing occurs in South Carolina but wagering on races is outlawed across the state. Betting in-person and online is prohibited across South Carolina as a part of the state's general reticence regarding all things gambling.
Until the state constitution is amended and new legislation approved, horse racing in South Carolina will remain a pure spectator sport with no wagering allowed. Despite the unfavorable conditions for gambling, South Carolina does host a handful of highly regarded horse racing events each year:
The Aiken Trials is a family-friendly thoroughbred racing event held every spring at the Aiken Training Track that showcases some of the most promising young horses in the country. This event kicks off the annual Aiken Triple Crown, which consists of the Aiken Trials, Aiken Steeplechase and Pacers and Polo.
The Carolina Cup is a steeplechase event held each spring at Springdale Racecourse in Camden, SC and attracts 70,000+ visitors every year. This is one of South Carolina's largest social events and charitable fundraisers. In fact, SC § 52-5-130 mandates that net profits from the hosting of the Carolina Cup are donated to the Kershaw County Memorial Hospital.
The Steeplechase of Charleston takes place every November in Hollywood, SC with racing, fashion, live music and socializing to be had all day. A portion of the proceeds go to the Good Cheer Fund, which supports the Association for the Blind, Carolina Youth Development Center, Catholic Charities, the Lowcountry Food Bank, the Salvation Army, the Star Gospel Mission and the Charleston Leadership Foundation.
The Elloree Trials takes place every March in Elloree, SC and routinely attracts a crowd in excess of 5,000. In addition to the races, other sights to see include the annual hat contest, Miss Elloree Trials beauty contest and performances from the likes of the Carolina Skydivers.
The King's Tree Trials consists of eight quarter horse and thoroughbred races, held on the first Saturday every November. Horse racing fans can watch the races in person at the McCutchen Training Center in Kingstree, SC.