Alabama gamblers have the misfortune of living in a state with fairly restrictive gaming laws. Parimutuel horse racing betting and daily fantasy sports are permitted, but most other forms of betting are prohibited.
Sports betting is illegal in Alabama at present, but lawmakers are actively exploring the issue. An attempt to legalize sports betting in 2020 was sidelined by the COVID-19 pandemic. Although the 2020 effort was unsuccessful, developments since then indicate the state still has some desire to authorize Alabama sports betting at some point.
In the meantime, daily fantasy sports serves as the next best legal alternative.
Legal Alabama Betting Sites
Horse Racing Betting Sites in Alabama:
Alabama Sports Betting Alternative:
Rank
Betting Site
Bonus
Rating
Visit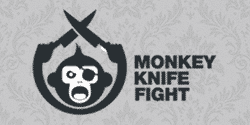 Alabama is also home to a handful of tribal casinos limited to spreading electronic bingo games designed to resemble slots, but poker and traditional casino games are banned across the state.
As a result, most Alabama gamblers either travel to casinos in other states or stick with online horse racing betting sites and fantasy sports apps.
The population does not seem very interested in gambling either. In 1999, 54% of voters rejected the state's last initiative to institute a state lottery.
There are reasons to believe Alabama may consider the issue in the future, but nothing is guaranteed at this point. State authorities routinely raid businesses suspected of hosting electronic bingo games that don't perfectly conform to state regulations, and newspapers regularly publish anti-gambling pieces.
Alabama Sports Betting Law
Legal sports betting seemed like a longshot just a few years ago in Alabama, but the tide is beginning to turn in that regard.
In early 2020, lawmakers introduced HB 336, also known as the Alabama Sports Wagering Act. The Act sought to establish the Alabama Sports Wagering Commission, legalize wagers on professional and college sports, and authorize licensed operators to accept wagers in-person or online.
HB 336 failed to make significant progress before the session ended, but its mere introduction is a sign of changing attitudes regarding sports betting in Alabama.
Alabama Sports Betting Study
Setbacks aside, Alabama sports betting is still on the minds of lawmakers. In late 2020, the governor's office received an 876-page study on the implications of legalizing various forms of gambling, including mobile sports betting.
For proponents of sports betting, the report provided good news and bad. The bad news is the study concluded sports betting would provide little revenue to the state compared to other forms of gambling such as the lottery and casinos.
The good news is the study concluded that if lawmakers do legalize sports betting, they should follow certain "best practices" that would be conducive to a healthy and robust industry. Among the study's recommendations were proposals that the state authorize online and mobile betting, permit wagering on college events, establish a reasonable tax rate, and mandate responsible gambling controls for customers.
Legal Alabama sports betting does not appear imminent, but if it does happen, lawmakers have a clear path toward creating a regulatory framework that would be good for operators and customers alike.
Previous Efforts to Legalize Sports Betting in Alabama
Alabama also made some progress in 2019 by legalizing daily fantasy sports contests. Although daily fantasy is not quite full-on sports betting, even that much is a step in that direction. As people grow more comfortable with the idea of intertwining online gaming with sports, the likelihood of legalizing sports betting increases.
Back in 2017, a report from Eilers & Krejcik Gaming, LLC naming the 32 states most likely to legalize sports betting within 7 years included Alabama. Alabama was placed near the bottom of the list, but at least it was on the list.
After the Supreme Court ruled in 2018 that the federal prohibition is unconstitutional, Attorney General Steve Marshall said this:
"Today's U.S. Supreme Court decision is not about whether sports gambling should be legal, but whether States should have the right to decide that question for themselves. In Alabama, sports gambling is already against the law and the Court ruling does not alter that fact."
Daily Fantasy Sports are Legal in Alabama
Daily fantasy sports (DFS) are legal in Alabama thanks to a law passed in 2019 that instituted a licensing regime, regulations, and 10.5% tax on operators.
Fantasy sites must now register with the Office of the Attorney General and adhere to a basic set of regulations, such as enforcing a minimum age of 19 to play, preventing athletes from participating in contests based on sports in which they play, and allowing customers to request self-exclusion.
The passage of HB 361 in May 2019 ended a multi-year drought for daily fantasy in Alabama dating back to 2016.
Before 2016, the major fantasy sites operated openly in Alabama as one of the few forms of legal online gaming available in the state. That changed in 2016 after Attorney General Luther Strange issued an opinion that DFS contests constitute illegal gambling under state law. He then sent cease-and-desist letters to FanDuel and DraftKings.
The AG's decision to send fantasy sites packing came as a surprise because the Alabama Supreme Court had previously ruled that fantasy sports are legal because they are based on skill. In that case, the decision said fantasy sports are no different from trying to win a stuffed animal in one of those crane machines you might find at the local fair. That ruling kept the industry afloat until AG Strange stepped in and decided otherwise.
The AG opinion was annoying for daily fantasy players, but it did align with state law. Alabama has always had tough gambling laws. In any case, that's all in the past as DFS operators now have the legal footing to offer their wares to Alabamans 19 and older.
Alabama Horse Racing Betting Sites
Four racetracks exist in Alabama, but no longer host live races of any sort. Birmingham Race Course remained active until 2020 but ended greyhound racing for good during the COVID-19 pandemic. Live horse races last ran at the Birmingham Race Course in 1995.
There was a push to bring horse races back to Birmingham in 2011, but nothing has come of that development since. Three sections in the Alabama State Code govern parimutuel wagering in the state:
Online horse racing betting is legal in Alabama and represents a great option for anyone not near a track. All the largest horse racing betting websites stream live races and accept the same wagers you can place in-person at the track. Whenever you bet at a licensed racebook, your wager is comingled with the track's betting pool, and your winning bets are paid at full track odds.
There are currently three major horse and greyhound racing betting sites and apps that operate in Alabama:
Greyhound Betting
Alabama was one of just a few holdout states with legal greyhound racing up until 2020.
In all likelihood, the sport is on its last legs not just in Alabama but across the country. Between declining attendance and controversy regarding animals' treatment, greyhound racing does not many allies in its corner.
41 states have laws on the book prohibiting greyhound racing, and all the momentum is on the side of those who would like to see the sport ended for good. None of the state's remaining racetracks host live races, but all four do offer simulcast wagering.
Other Online Gambling in Alabama
Current Alabama gambling laws are strict and prohibit most forms of gambling. The odds of online gambling coming to Alabama do not appear great over the short term, but lawmakers have studied the issue and may consider action in the future.
There are several laws in the Code of Alabama that pertain to gambling. First of all, all gambling contracts are considered void and unenforceable in the state. Section 8-1-150 states:
(a) All contracts founded in whole or in part on a gambling consideration are void. Any person who has paid any money or delivered anything of value lost upon any game or wager may recover such money, thing, or its value by an action commenced within six months from the time of such payment or delivery.

(b) Any other person may also recover the amount of such money, thing, or its value by an action commenced within 12 months after the payment or delivery thereof for the use of the wife or, if no wife, the children or, if no children, the next of kin of the loser.
This alone effectively nullifies the gambling industry in the state. Even aside from the criminal aspect of operating a casino, no business could ever enforce gambling debts or expect to be paid. In fact, people can bring action against operators to recover all losses.
Section 13A-12-20 of the Criminal Code explains the state's definition of gambling and what it means to "advance" gambling activity. Gambling is defined with the following text:
A person engages in gambling if he stakes or risks something of value upon the outcome of a contest of chance or a future contingent event not under his control or influence, upon an agreement or understanding that he or someone else will receive something of value in the event of a certain outcome.
People who participate in gambling are subject to a Class C misdemeanor, which is punishable by up to three months in jail and a fine of $500 or double the amount lost by the "victim." This law could easily be applied to online gambling, but it has never been enforced on that front.
The state has no plans to amend the laws, so it will most likely be a few years before any real progress. As always, the safest bet for players is to stick with the forms of gambling that are 100% legal in the state, all of which are listed on this page.