Greyhound racing satisfies a niche part of the racing world. Even though horse racing earns the lion's share of the glory and attention, there's something compelling about very fast dogs. Greyhounds deserve credit for being very well trained and reaching speeds upwards of 40 miles an hour.
Rank
Betting Site
Bonus
Rating
Visit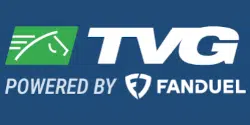 However, the sport has declined amid pressures from other entertainment options, expanded gambling options and pushback from organizations concerned by the treatment of greyhounds. The greyhound racing industry is mired in controversy, and there is no doubt that the sport's best days are behind it.
There are 20 active greyhound racetracks in six states across the United States, but that number is set to be cut by more than half when a measure to ban greyhound racing in Florida takes effect on January 1st, 2021. Currently, Florida is home to a dozen greyhound racetracks.
After Florida enacts Amendment 13, just five states will have active greyhound tracks and there will only be eight tracks in operation across the entire United States.
Sates with greyhound tracks:
Texas: 3 tracks
Alabama: 1 track
Arkansas: 1 track
Iowa: 1 track
West Virginia: 2
Florida: 12, but greyhound racing will be banned starting January 1st, 2021
The significant decline in active greyhound tracks beginning in 2021 will have a major impact on the industry as a whole, but fans in most states (including Florida) will still be able to bet on greyhound races online at major websites for as long as there are active racetracks anywhere in the United States.
Betting has always played an important role in greyhound racing. Without betting, there's not a whole lot of money in the sport. But with betting available, it is possible for tracks, dog racing teams and fans to share in the loot.
The biggest issue in betting on greyhounds is finding a place to do it. You can always visit the local track if you happen to live near one, but that isn't an option for most racing fans. The next best option is to visit a website that accepts greyhound wagers.
That leads us to the next issue – finding a site that provides greyhound betting. Most betting sites do not follow the sport. If you're interested in trying your hand at real money greyhound betting, TVG and BetAmerica.com are your best bets. In fact, these are the only mainstream betting sites that cover greyhound racing.
Is online greyhound betting legal in the United States?
Yes. Greyhound races are one of the few forms of online betting that received an exemption from the Unlawful Internet Gambling Enforcement Act of 2006 (UIGEA). Both horse racing and dog racing were specifically mentioned in the UIGEA and were given a free pass.
However, the UIGEA also gave individual states the option to opt-out of racing betting. Most states decided to allow online racing betting, but a few states did opt out. You can see the list of states that allow online greyhound betting below.

Greyhounds
Online poker, sports betting and casino games were not so lucky. The UIGEA made it very difficult for operators in those areas to stay in business. Horse and dog racing sites managed to get their exemptions and have been running in the open in the US ever since.
So why did horse and dog racing get exemptions from the law? Well, it was most likely a result of political clout. Horse and dog tracks have strong connections with politicians in their states and were able to plead their cases to the powers that be.
Additionally, dog and horse racing tracks rely on betting revenue to stay in business. In some cases, even that isn't enough (we have seen many tracks of both types go out of business over the past couple of decades). Internet betting was seen as a way to bring increased viewership and wagers to struggling tracks, which in turn hire people and spur the local economy.
What this means for you is that it is legal to bet at licensed betting sites. The three licensed betting sites that we know of here at US Online Betting are BetAmerica, TwinSpires and TVG. Out of those three, only BetAmerica deals with dog racing.
How Greyhound Betting Works
Greyhound betting is a form of pari-mutuel wagering. What this means is that all wagers of a certain type are pooled together. Then, the payouts are determined based on the amount of action placed on each bet-type after the house take and taxes are removed from the pool.
Parimutuel wagering is a little different than sports betting because the payouts are calculated in real-time as wagers are collected. By comparison, regular sports betting odds are calculated ahead of time. Parimutuel odds and payouts are more dependent upon the betting public's actions as a whole.
The advantage of parimutuel wagering is that you, the bettor, do not compete against the house. The house gets its cut no matter which dogs win or how the race plays out. Your only competition is the general betting public.
Types of Bets You Can Place On Dog Races
Betting on greyhounds is almost identical to betting on horses. All the same types of bets that you can place on horses can also be placed on greyhounds. This makes for a nice transition if you're coming over from horse racing to greyhounds.
There are two main categories that all greyhound bets fall under: straight bets and exotics. "Straight bets" refer to fairly straightforward bets about how well certain dogs will perform in a race.
Straight Bet to Win –

This is the simplest bet of them all. In a straight bet to win, you pick one dog and you win if that dog takes first place.

Place –

This is another bet on a single dog, except this time you win if your dog finishes 1

st

OR 2

nd

. This bet is a little easier to win and therefore pays a little less than the straight bet to win.

Show –

Again, you bet on a single dog. This time, your bet wins if he finishes anywhere in the top 3. It doesn't matter if it's in first, second or third place; your bet still wins.

Across the Board –

An across-the-board bet is a combination of the above three wagers. In this one, you pick exactly one dog and place three different bets on that dog: a win bet, a place bet and a show bet. If your dog comes in first place, you collect on all three bets. If your dog comes in second, you collect only on the place and show bets. If your dog comes in third, you collect only on the show bet.
And that's it for the straight bets. As you can see, they are all pretty simple. If you're new to greyhound betting, the above wagers are a great starting point.
The next set of wagers are collectively known as the "exotics." Exotics are a little more complex, but they aren't that bad. If you take a little time to read through them, you won't have too much trouble getting started with these bets.
Quinella – In this bet, you pick two different dogs and you win if they take first and second place. The exact order doesn't matter as long as both of your dogs finish in the top two places.
Exacta – You pick two dogs to place first and second place in that exact order.
Trifecta – You pick three dogs to place first, second and third place in that exact order.
Superfecta – You pick four dogs to place first, second, third and fourth place in that exact order.
Daily Double – You pick the first place finishers of two different races. This bet is usually offered on the first two races of the day and you must place it before the first race begins.
Pick 3 – Similar to a daily double bet except in this one, you pick the winners of 3 different races. Sometimes you will also see Pick 4s and Pick 6s. Those also have the same basic idea except applied to four or six different races.
Jackpots
Some dog racing tracks offer special jackpots for the Pick 6 bet. A racetrack will set up some type of jackpot that grows each day until one person successfully picks the 1st place finishers of six different races. The rules and exact payouts will vary, but the general idea is that there's a special, significant payout for getting a Pick 6 right.
Parlays
A parlay is a chain of bets spread across multiple races. If your first pick wins, the winnings automatically roll over and are applied to the bet on the next race. Parlays are difficult to win but they offer potentially massive prizes.
Boxing Your Bets
One of the more advanced betting options in dog racing is to box a quinella, trifecta or superfecta. Boxing comes in handy when you have the sense that several dogs will perform well in a specific race, but you aren't sure which order those dogs will take.
Let's say for example that you decide to box a quinella with four dogs. This bet would allow you to pick four different dogs and then you will win if any two of those dogs take first and second place. You can pick anywhere from 3 to 8 dogs, but the more dogs you box, the more expensive the bet becomes.
Keying Your Bets
A keyed bet is similar to a boxed bet in that it allows you to pick multiple dogs. The difference here is that you pick one dog to take first place and then add 3 or more other dogs to take 2nd and 3rd place in no particular order. Your "key" dog must take first place, but the finishing order of the other dogs doesn't matter.
This is called "keying a trifecta." You can also key superfecta bets in the same manner. In a superfecta key, you pick one dog to take 1st and then three or more dogs to take 2nd, 3rd and 4th in no particular order. The main thing to keep in mind here is that the key dog MUST take first place; the remaining dogs can finish in any order.
Best Greyhound Betting Sites
Now that you have a firm grip on how greyhound betting works, the next step is to put your knowledge to the test. This means it is time to find a greyhound betting site.
You'll have the best luck by visiting TVG or BetAmerica and signing up for an account. Both sites are licensed and regulated in the United States and both have spotless track records for fair wagers and security.
The coverage at TVG and BetAmerica includes 20 tracks located across 6 states. There are no fees for signing up, watching video or placing bets. The only money you spend at either site is the money you risk in your own wagers at true track odds.
There's another reason why these two sites are the best choices for Americans: they are the only legal greyhound betting sites in the United States. We have looked and looked, but still haven't found any other website that can legally accept real money wagers on greyhounds.
In fact, you would have a hard time betting on greyhounds even if you were willing to risk your money at offshore sportsbooks. Even the biggest illegal bookmakers avoid greyhound racing. There's so much more money in other sports that it's not worth their time to invest in greyhound betting.
Normally, it would be a bad thing to have so few options, but TVG and BetAmerica are both safe and legitimate. These sites are fully legal and always pay winners at full track odds. Additionally, a portion of any money you bet online at these sites goes to support the local racing industry.
Depositing and Withdrawing
The last thing you'll need to do before placing a bet is get your money online. Between the two main greyhound betting sites, there are several options for funding your account with real money.
You can start by logging in to your account and visiting the "depots now" section. There, you'll see a list of deposit options that includes the following:
ECash Transfer
Green Dot Moneypak
Visa / MasterCard / American Express / Discover
Wire Transfer
Check or Money Order
Paypal
The Ecash Transfer option allows you to send money directly from your checking or savings account to your BetAmerica account. If you have ever used your checking account to pay a bill online, you'll be familiar with the process. All you have to do is type in your checking account number, routing number and choose an amount to deposit. The funds will be moved straight to your betting account.
The Green Dot Moneypak is a voucher that you can purchase at your local Wal Mart or Walgreens. You can visit one of those stores and then buy a voucher worth a specific amount of money. Then, go back to your betting account and type in the voucher code. This is a good option if you have cash lying around the house and want to use that money to bet.
Credit and debit card deposits are another option. With this deposit method, you type in your credit card information, tell them how much to deposit and your account will be funded. It's similar to making a purchase from any online store.
Wire transfers are best used for larger deposits because your bank will charge you anywhere from $15 to $30 to send a wire. If you choose this method, you'll be given instructions that will tell you to visit your bank, get a "wire transfer" form and fill it out with the account numbers to BetAmerica/TVG. Your funds will be transferred either that same business day or the next business day.
And finally, you have the option of sending a check or money order. This deposit option takes a little longer because you have to send a check in the mail. It'll take a few days to arrive and be credited to your account. This one is probably best reserved as a last resort.
Greyhound Betting Promotions
Customer retention is big in the online betting industry and TVG and BetAmerica offer numerous promotions in an effort to keep your business. One of the first things you'll get when you sign up is a new customer bonus worth up to $100.
Both sites also host a variety of promos that change over time. These promos often include cash back on losses if you have a bad day, payouts if your horse comes in second and more.
Mobile and Simulcast Options
The greatest advantage of internet betting is that it lets you get in on the action from a distance. In the old days, you had to visit the track yourself to watch races and place wagers. Now, you can visit a betting site from almost any location to place bets and watch the races in real time.
TVG and BetAmerica both have a nice simulcast system that brings live video to your computer. All you need is an account and you can watch the races in real time. You do not need to pay anything or even fund your account. Just sign up for the free account, log in and you can watch every race.
And best of all, you can even use mobile betting to join the fun when you're away from the computer. As long as you have a connection to the internet, you can log in on your phone or tablet to watch the races and place real money bets.
If you're mobile, you can download the official mobile app for either site by either visiting website on your phone and looking for the download now button or by searching the app store. There, you'll get the mobile-friendly version of the website. From there, you can log in to your account, watch the dog race in real time and place your bets. You can also check the status of current and past wagers.
Industry Controversy
There's a bit of controversy surrounding the greyhound industry. On one side, we have animal rights groups who claim that greyhound racing fosters an inhumane environment for dogs. On the other side, we have industry supporters who claim that greyhounds are well-trained, well-cared for and taken care of after they retire.
Groups such as the ASPCA and the Humane Society claim that the competitive greyhound racing industry incentivizes mass breeding of greyhounds for the sole purpose of getting just one winner. The remainders are given away, killed or sold.
These groups also claim that greyhounds are stuffed into crowded kennels all day, forced to wear their muzzles and are generally only given the minimum amount of treatment necessary to produce winning runners.
Pro-greyhound groups such as the Greyhound Racing Association of America (GRA) claim that greyhound breeding has been significantly reduced and that they have become much more successful at finding homes for dogs that can't race well enough to satisfy owners.
And as far as the treatment of animals, pro-greyhound groups constantly remind us that you can't just beat a dog and stuff it in a kennel all day and expect it to even learn how to run around a track. These groups explain that dogs must be trained, exercised, played-with and coaxed just like all other well-trained animals. They say that abuse is overemphasized by radical animal rights groups.
Numbers and statistics are hard to come by, but from the research we've done here, it seems that the truth of the matter lies somewhere in the middle. There definitely have been some cases of inhumane treatment by poorly-run dog teams but there are also plenty of other teams that take care of their animals.
The industry has markedly cleaned up its act since the earliest days, but it does have room to reform and grow. More transparency will help all of us spot the areas that are lacking, improve those areas and be able to rest easy knowing that our favorite dogs are being treated properly.
However, it seems time for reform is growing short. In the November 2018 mid-term elections, Florida voters approved a referendum to ban all greyhound racing in the state. The passage of that measure will result in 12 of America's 20 total greyhound race tracks closing on January 1st, 2021. That will leave the country with just eight greyhound tracks spread across five states.