Washington State has traditionally prohibited most forms of gambling and betting, but attitudes are changing and gaming options for residents are slowly but surely expanding.
In 2020, Washington legalized sports betting at tribal casinos to give Native American gaming operators the go-ahead to launch retail sportsbooks. Aside from tribal casinos, other Washington gambling options include licensed card rooms, mobile horse racing betting, off-track betting parlors (OTBs) and the state lottery.
Legal Washington Betting Sites
Horse and Greyhound Betting:
Rank
Betting Site
Bonus
Rating
Visit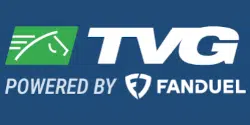 Games of Skill:
Rank
Betting Site
Bonus
Rating
Visit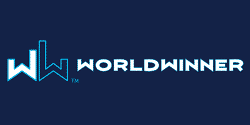 Sports Betting in Washington
The Washington legislature legalized sports betting in March 2020 with a bill authorizing tribal casinos to launch retail sportsbooks under the authority of the Washing Gambling Commission. Under the new law, each of Washington's 29 Native American casinos may begin taking wagers on casino property once properly licensed.
Governor Jay Inslee signed the bill into law on March 25th, 2020 but a start date has not yet been specified. Before the first Washington sportsbooks open their doors to customers, tribes must now negotiate amendments to their gaming compacts with the state to add sports betting to the menu of authorized activities.
The passage of the law makes Washington the 21st state in the Union to legalize sports betting and the third state with sportsbooks controlled exclusively by tribal casinos. Other gaming interests such as card rooms, racetracks and the state lottery were left out of discussions, and mobile betting is not authorized by the bill.
Estimating a start date for WA sports betting was made difficult by the 2020 coronavirus pandemic, which led to reduced government functions across the country. Additionally, the threat of legal action from local cardroom operators excluded from sports betting could further complicate matters.
Additional details have yet to be worked out, but some key points from the law include:
Washington Gambling Commission to oversee sports betting and issue licenses
Tribal casinos with more than twenty years' experience may apply for licenses
Wagers may be accepted on pro and college sports, the Olympics and esports
Wagers on minor league sports prohibited
Mobile wagers may only be accepted from customers who are physically present on casino property
Washington Horse Racing Betting
The Washington Horse Racing Commission (WHRC) oversees the state's racetracks and betting activities. Two land-based tracks are authorized to host horse races and accept wagers in person at the track. Washington also permits off-track betting at 13 locations across the state.
Advance-deposit wagering was legalized in 2004, giving licensed websites the ability to accept wagers on horse races over the internet. The WHRC has licensed multiple racing betting websites to date.
It's important to note that these websites are actually legal in Washington State. The racing commission specifically lists these sites as legal, licensed and authorized to take bets on real horse races over the internet. You can visit and play at these sites without fear of breaking the law or losing money to an unregulated offshore company that operates contrary to state laws.
Live racing April-September
Year-round simulcast wagering
2300 Ron Crockett Drive
Auburn, WA 98001
Sun Downs
Handful of racing days in April/May
Simulcast wagering during Kentucky Derby
South 10th and Oak
Kennewick, WA 99336
Off-Track Betting Facilities (OTBs)
Off-track betting is legal in Washington if offered by an authorized provider. Currently, about a dozen casinos and pubs provide simulcasts and off-track betting across the state.
2402 Auburn Way South
Auburn, WA 98002
8318 Quinault Drive Northeast
Lacey, WA 98516
3249 Perry Avenue Northeast
Bremerton, WA 98310
27056 Highway 101
Sequim, WA 98382
1660 South Burlington Boulevard
Burlington, WA 98233
Club Hollywood Casino
16716 Aurora Avenue North
Shoreline, WA 98133
1326 Harrison Avenue
Centralia, WA 98531
100 North Hayford Road
Airway Heights, WA 99001
The Club Broadway
(Note: OTB is last remaining business in the building)
1611 Everett Avenue
Everett, WA 98201
9718 NE Fourth Plain Boulevard
Vancouver, WA 98661
1901 Boggess Lane
Yakima, WA 98901
12526 NE 144th Street
Kirkland, WA 98034
6 South Cascade
Kennewick, WA 99336
Washington Sports Betting
The gambling laws of Washington State clearly define sports betting as an illegal act, both for bookmakers and their customers. This applies to real world and online betting. An FAQ page on the Washington Gambling Commission website says this:
Can I bet on sports on the Internet in WA?
No. For Washington State residents, all gambling on the Internet is illegal, including all types of sports betting. It's also risky, since many Internet gambling sites are operated from foreign countries with different laws. Players may not receive money even if they do win, and Washington residents have no legal way to claim their winnings from an online bet.
Washington sports betting laws are about as cut-and-dry as it gets. It is unlikely Washington will be rushing to legalize sports gambling any time soon, either. Lawmakers have introduced a handful of bills to legalize sports betting in Washington State, but none have gained any significant traction.
The odds of Washington State legalizing changing course and passing a sports betting law do not look good at this time due to numerous complicating factors. For one, state lawmakers are noticeably timid to even take a stance on the issue.
State Rep. Kristine Reeves, vice chair of the House Commerce & Gaming Committee, said this on sports betting:
"We don't fully understand the economic impact or opportunity from sports betting. I think it is going to be a conversation we continue to have for the next session or more. For me, it's 'What are other states doing and how do we make sure we don't lose out on this opportunity as other states advance this?'"
Governor Jay Inslee has also declined to take a stance either way:
"We hope that the Legislature would look to the Washington State Commission to provide its expertise about a regulatory structure for sports betting. And like all gambling in our state, it's the governor's responsibility, through the Commission, to protect the public by ensuring that gambling is legal and honest."
Additionally, special interest groups across the state have differing visions of how sports betting should be managed if it were to be legalized. Some tribal gaming groups insist on sports betting being limited to their casinos while trade groups representing card rooms, sports bars and restaurants insist on being able to get a piece of the action.
WA Daily Fantasy Sports
There was a time when the legality of fantasy sports was open to debate. Some of the biggest fantasy sites accepted residents from Washington up until 2014. However, the gambling commission has since clarified its stance on fantasy betting and declared that the activity is illegal according to the 1973 Gambling Act.
This page on the website of the Washington State Gambling Commission lays it out clearly:
In 1973, when the Gambling Act was first passed, 100-square sports pool boards were authorized.

The NCAA basketball "Final Four" tournament and the associated bracket pools increased in popularity after 1979 when ESPN aired the tournament on television for the first time. However, bracket pools, office sports pools, and fantasy sports have never been authorized as gambling activities in Washington State and are illegal.
The fantasy sports industry has demonstrated a willingness to take calculated legal risks in some states, but the risk is too great in Washington State. As a result, the nation's major fantasy sites remain closed to Washingtonians until something changes in the law.
Currently, there are no active efforts to legalize fantasy sports in Washington State. SB 5169 introduced in 2017 and again in 2018 proposed classifying fantasy sports contests as games of skill. The bill offered no regulations or rules apart from providing a legal definition of "fantasy competitions" and exempting such competitions the state's definition of gambling.
The bill failed to advance in both years and there have been no efforts to reintroduce similar legislation since. This leaves Washington one of the few states in which daily fantasy sports contests are clearly prohibited by law.
Online Poker and Casinos
Both online poker and internet gambling are prohibited by some of the strictest laws in the nation in Washington. Senate Bill SSB 6613 was passed in 2006 for the purpose of clarifying Washington's stance on participation in unlawful internet betting.
The passage of this bill was alarming for the poker community at the time because the law made it a Class C felony to participate in any form of unauthorized wagering over the internet. A Class C felony in Washington can result in up to 5 years in prison and a $10,000 fine. This remains the most draconian online gaming law in the nation to this day.
The summary of the bill reads as follows:
The internet and telecommunications systems are added to the list of means over which a person is prohibited from knowingly transmitting or receiving wagers or other gambling information. The penalty for knowingly engaging in such illegal transmission or receipt is increased from a gross misdemeanor to a Class C felony. The Lottery Commission is prohibited from offering any game where they internet can be used to buy tickets or chances.
The only good news is that nearly a decade later, nobody has ever been charged with a felony under this law. There appears to be no appetite or enforcement mechanism to identify and prosecute people who participate in unauthorized forms of gambling on their personal computers.
Even so, the mere existence of this law shows Washington has zero interest in legalizing poker sites or casinos any time soon. A number of offshore poker sites that already break federal gaming laws have even decided to stop doing business in Washington due to the additional legal risk presented by the law.
Land-based poker and gambling games are legal at authorized locations throughout the state, namely tribal casinos. Live poker is permitted at licensed facilities under the following conditions:
No more than 5 betting rounds in any one game
Each betting round permits no more than 4 wagers in any one round
The maximum amount of a single wager does not exceed $40
Class F licensees may permit wagers of up to $100 each
Social gambling is permitted under Washington law as long as the players compete on equal grounds, the house earns no commission and the only money earned by participants is a result of their personal winnings in the game. Section 9.46.0269 of the Revised Code has this to say on the matter:
"Player," as used in this chapter, means a natural person who engages, on equal terms with the other participants, and solely as a contestant or bettor, in any form of gambling in which no person may receive or become entitled to receive any profit therefrom other than personal gambling winnings, and without otherwise rendering any material assistance to the establishment, conduct or operation of a particular gambling activity. A natural person who gambles at a social game of chance on equal terms with the other participants shall not be considered as rendering material assistance to the establishment…
A bill introduced in 2015 and again in 2016 attempted to authorize and regulate Washington poker sites failed to gain any traction, and no other real efforts have been made since. A hearing to discuss the issue of online poker was conducted in 2017, but nothing came of that effort either.
Games of Skill
Betting on games of skill appears to be legal in Washington. State gaming laws do not specifically mention contests of skill but the state's definition of "gambling" provides us with some insight:
"Gambling," as used in this chapter, means staking or risking something of value upon the outcome of a contest of chance or a future contingent event not under the person's control or influence, upon an agreement or understanding that the person or someone else will receive something of value in the event of a certain outcome…
In most states, it is generally considered legal to bet money on contests of skill and athleticism as long as you only bet on yourself. For example, it would be considered legal to pay money to enter a chess tournament and win cash if you do well. It would not be legal to place a bet on some other person in that tournament.
At least one major US-based skill games website accepts customers from Washington. WorldWinner.com is located in the United States and has not yet had any legal issues in offering its services to players. The games offered by WorldWinner avoid classification as "gambling" due to their reliance on skill rather than chance.