If Utah was a senior in high school, it would be voted "least likely to legalize online gambling." This is perhaps the strictest state in the Union when it comes to gambling. Utah does not permit any form of gambling whatsoever, not even a state lottery.
Brick-and-mortar casinos, social games between friends, online poker, internet gambling and horse racing betting are all outlawed. Keep in mind, more than 60% of the population identifies as Mormon. LDS.org explains that the church is opposed to all forms of gambling, including lotteries sponsored by governments.
The odds of online gambling coming to Utah are long. Utah has been opposed to gambling since the beginning and that won't change unless there is some kind of massive change in demographics. Very few people, from the top state lawmakers down to the average citizen, seem the least bit interested in changing Utah's stance on gambling.
Legal Utah Betting Sites:
Rank
Betting Site
Bonus
Rating
Visit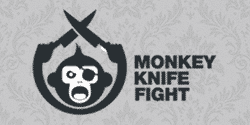 In 2012, Utah enacted HB 108 for the specific purpose of criminalizing online gambling and poker. HB 108 even includes a clause that mandates "if any federal law authorizes internet gambling in the states, this state shall opt out."
It would require a monumental effort of repealing past laws, amending the state constitution, getting the support of the voters and enacting new legislation to get any form of online gambling or poker legalized in Utah. In other words, don't hold your breath.
Fantasy Sports
Although Utah is home to some of the strictest gaming laws in the nation, fantasy sports sites have managed to squeeze their way into the market under the assumption that the contests they host are games of skill rather than gambling.
In Utah, state law criminalizes gambling both online and in-person gambling. UC §76-10-1101 defines gambling as "risking anything of value for a return or risking anything of value upon the outcome of a game, contest, game, gaming scheme, or gaming device when the return or outcome is based on an element of chance…"
Fantasy sports operators contend their games are based on skill rather than chance and offer their services in Utah under that assumption. However, the argument has never been tested in a Utah court and lawmakers have never addressed the issue with legislation.
In any case, numerous big-name fantasy sites are open for business in Utah and the state has declined to take action against them to date. There is always a chance the legal situation could change given Utah's strong anti-gambling sentiment, but for now, the state seems content to allow fantasy sports gaming to continue.
Sports Betting in Utah
Utah is one of the states least likely to legalize sports betting, ever. Utah gambling laws prohibit everything from running your own gambling business to betting on sports online as a customer. There are no legal sportsbooks in Utah and there probably will not be any for years to come. It would be nice to be proven wrong in this, but Utah's track record and political makeup do not lend the state to change in this regard.
Rather than moving towards sports betting legalization, Utah appears to be moving in the opposite direction to this day. In 2018, Senator Todd Weiler introduced legislation seeking to close a loophole that allowed businesses to offer devices that looked and functioned like slot machines, but which skirted anti-gambling laws by issuing difficult-to-redeem gift cards in return for money inserted into the machines. The gift cards were rarely redeemed, but players could win payouts from the machine.
This story illustrates the attitudes held toward gambling in Utah. If the existence of these machines was enough to prompt a senator to draft and introduce legislation just to ban them, the odds of sports betting being legalized are almost zero.
Horse Racing Betting in Utah
Utah's long opposition to gambling extends to horse racing betting as well. None of the country's major horse racing betting sites accept customers from Utah and it appears there is little desire among lawmakers or residents to change the current status quo.
Utah attempted to authorize horse racing betting in 1992 via public referendum, but voters rejected the proposal. The legislature also approved the Utah Horse Racing Act that same year to oversee horse racing and establish the Utah Horse Racing Commission.
Any racing that takes place in Utah today is purely of the non-betting type.
Senator David Hinkins attempted to revive horse racing in 2019 with a bill that would have allowed parimutuel wagering on horse races. The proposal was immediately met with resistance, and Senator Hinkins shelved it himself in the face of strong opposition.
Utah Gambling Laws
Utah takes the official stance that all gambling is unlawful no matter who organizes the activity, with no exceptions. This includes tribal lands, private homes, wagers among friends and online betting sites. Section 76-10-1102 of the Criminal Code makes it a Class B misdemeanor to participate in gambling or make available any property to be used for gambling.
The exact text of this provision reads as follows:
(1) A person is guilty of gambling if the person:
(a) participates in gambling, including any Internet or online gambling;
(b) knowingly permits any gambling to be played, conducted, or dealt upon or in any real or personal property owned, rented, or under the control of the actor, whether in whole or in part; or
(c) knowingly allows the use of any video gaming device that is:
(i) in any business establishment or public place; and
(ii) accessible for use by any person within the establishment or public place.
(2) Gambling is a class B misdemeanor, except that any person who is convicted two or more times under this section is guilty of a class A misdemeanor.
(3) (a) A person is guilty of a class A misdemeanor who intentionally provides or offers to provide any form of Internet or online gambling to any person in this state.
HB 108 (mentioned above) amended this provision in 2012 to include a clause that prohibits internet gambling and prohibits Utah from ever participating in a federal legalization scheme:
(4) If any federal law is enacted that authorizes Internet gambling in the states and that federal law provides that individual states may opt out of Internet gambling, this state shall opt out of Internet gambling in the manner provided by federal law and within the time frame provided by that law.
(5) Whether or not any federal law is enacted that authorizes Internet gambling in the states, this section acts as this state's prohibition of any gambling, including Internet gambling, in this state.
Section 76-10-1101 provides the state's definition of gambling:
(2) (a) "Gambling" means risking anything of value for a return or risking anything of value upon the outcome of a contest, game, gaming scheme, or gaming device when the return or outcome:
(i) is based upon an element of chance; and
(ii) is in accord with an agreement or understanding that someone will receive something of value in the event of a certain outcome.
This definition paints a broad stroke and covers just about everything related to gambling. A careful reading of the text appears to make an exception for contests of skill but even that is up for date. As noted above, all major fantasy sites accept customers from Utah. On the other hand, the only major skill games betting site, WorldWinner.com, has opted to play it safe and restrict residents from playing real money games.
Utah lawmakers continue the fight to this day. In March of 2014, Congressman Jason Chaffetz teamed up with Senator Lindsey Graham to introduce a bill titled Restoration of America's Wire Act in an attempt to reverse a 2011 US Department of Justice ruling that declared the Wire Act only applies to online sports betting.
Their motivation with this piece of legislation is to once again ban all online gambling and poker at the federal level. The DOJ's 2011 decision is what made it possible for states such as New Jersey and Nevada to legalize online poker and casino sites. The Restoration of America's Wire Act would reverse the DOJs decision and kill the burgeoning online gambling industry in the United States.
This goes to show that the state is still determined to maintain its fiercely anti-gambling stance. It will be a very long time before Utah even considers expanding its online betting options.