Wisconsin legislators have spoken favorably of legalizing sports betting, but the path to legalization is complicated by tribal gaming considerations and anti-gambling provisions in the state constitution. Still, lawmakers are studying the issue and seem amenable to getting something done sooner or later.
Currently, Wisconsin betting options consist of daily fantasy sports and online horse racing betting. Alternatively, fans in southern Wisconsin can head to Iowa or Illinois to place their bets in the meantime.
Other Wisconsin gambling options include tribal casinos, the state lottery and charitable gaming.
Legal Betting Sites in Wisconsin
Fantasy Sports:
Rank
Betting Site
Bonus
Rating
Visit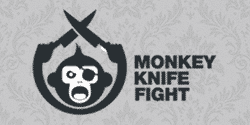 Horse and Greyhound Betting:
Rank
Betting Site
Bonus
Rating
Visit
Wisconsin Sports Betting
Wisconsin has some of the key ingredients needed to legalize sports betting, but the legal landscape in Wisconsin complicates the picture and no bills have been introduced since the Supreme Court struck down PASPA.
As a report from the Legislative Reference Bureau notes, there are two methods by which Wisconsin could conceivably legalize retail sportsbooks and/or mobile sports betting.
First, lawmakers could pass new legislation to amend the constitution and authorize sports betting. Article IV, Section 24 of the Wisconsin Constitution prohibits the legislature from authorizing "gambling in any form." The only exceptions provided under this provision are for charitable gaming, parimutuel horse racing betting, promotional contests and the state lottery.
Amending the constitution to authorize sports betting would involve approving a bill in the Assembly and Senate across two consecutive legislative sessions. After that, the issue would have to be handed over to voters and approved via statewide referendum.
The second route would be for the state to renegotiate its gaming compacts with the eleven tribal groups that operate casinos in Wisconsin to include sports betting. Additionally, once the state renegotiates its compact with one tribal group, all other compacts with the remaining tribes would be reopened for renegotiation.
Something else lawmakers must consider is that if they amend the Constitution and do not give the tribes exclusivity over sports betting, tribal groups would be freed of their obligations to make exclusivity payments to the state that tend to total to more than $50 million per year.
As a result, tribal considerations will play a large role in determining how sports betting is legalized in Wisconsin no matter which route lawmakers choose.
Horse Racing Betting in Wisconsin
Five parimutuel racetracks operated throughout Wisconsin at one point, but all five closed one by one with the Dairyland Greyhound Park being the last one to close at the end of 2009. However, online racing betting is alive and well in Wisconsin.
Online Horse Racing Betting in WI
Wisconsin law is unclear on the legality of advance deposit wagering. State statutes do not specifically authorize online horse racing betting, but neither do they prohibit it.
As a result, some horse racing betting sites accept customers from Wisconsin and others do not. Wisconsin has so far taken no action against those operators that do offer their services in Wisconsin.
WI Daily Fantasy Sports
Wisconsin neither regulates nor prohibits daily fantasy sports. This leaves them on somewhat shaky legal ground, but most major DFS providers have been active in Wisconsin for years now and the state has declined to take action against them to date.
State law prohibits unregulated gambling but does not provide any text relevant specifically to daily fantasy. WI Stat § 945.01 defines a "bet" as "a bargain in which the parties agree that, dependent upon chance even though accompanied by some skill, one stands to win or lose something of value specified in the agreement."
Fantasy operators operate in Wisconsin under the assumption that their contests are classified as games of skill and are therefore exempt from state laws that prohibit gambling or betting anywhere other than at licensed facilities. This assumption has never been tested in a Wisconsin court, but the state has to date expressed no desire to challenge that assumption.
State representatives have made several attempts to clarify the legal status of fantasy sports and establish regulatory oversight but have been unable to get anything passed into law.
Legislation in the form of two complementary bills introduced in the Assembly and Senate during the 2015/16 legislative session sought to legalize and regulate fantasy sports, but both failed to pass.
State Rep. Tyler Vorpagel introduced nearly identical legislation again at the end of 2017. Once again, his legislation sought to give the fantasy sites that already operate in Wisconsin firm legal status and ensure they register with the state, prevent employees from playing and manage their finances responsibly. The 2017 bill also failed to become law.
Gambling Laws and Penalties
Wisconsin's gaming laws consist of a broad definition of gambling. Chapter 945 of the state's statutes define a bet as
"a bargain in which the parties agree that, dependent upon chance even though accompanied by some skill, one stands to win or lose something of value specified in the agreement."
This definition could be applied to all conceivable forms of gambling due to chance being inherent in even the most skill-heavy games. However, the statute and other laws provide explicit exceptions to the definition. These exceptions include fantasy sports betting, parimutuel wagering, charity bingo, raffles, regulated lotteries, authorized tribal casinos and commodity exchanges.
Whether or not this definition of gambling includes poker is still up for debate. A good argument could be made that because poker includes the use of cards drawn at random, it includes an element of chance and is therefore illegal. The counterargument would be that all games and sporting events include some element of chance but skill is the only determinant of winners and losers over the long term. The issue has never been tested in court.
Furthermore, anyone who places a bet commits a Class B misdemeanor punishable by a maximum sentence of 90 days in jail and a fine of up to $1,000. Wisconsin also considers it an offense to participate in the "business" of gambling. This is defined as a Class I felony punishable by a maximum of 3 ½ years in prison and a fine of up to $10,000.
WI State Lottery
The Wisconsin lottery is not offered online at this point although the state does have the ability to pass new legislation if it wishes to go that direction. At this time, lottery tickets may only be purchased in person with cash. The lottery does not authorize internet sales of tickets or any sort of mail-in subscription service.