Wisconsin has a variety of legal online betting sites in addition to a handful of tribal casinos. The state is somewhat open to gambling but it doesn't have any plans to expand its lineup either online or in-person. State legislators have talked about giving the go-ahead for additional land-based casinos but nothing has come of that at this time.
Online betting isn't widespread in Wisconsin but a few options do exist in the form of online horse racing wagering, fantasy sports and skill games. For any new options to come online, the state must pass new legislation and that probably won't be happening for the next few years.
Legal Betting Sites in Wisconsin
Fantasy Sports:
Rank
Betting Site
Bonus
Rating
Visit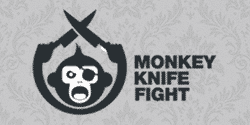 Horse and Greyhound Betting:
Rank
Betting Site
Bonus
Rating
Visit
WI Horse Racing Betting
Five parimutuel racetracks operated throughout the state at one point, but all five closed one by one with the Dairyland Greyhound Park being the last one to close at the end of 2009. Horseplayers today must look to the internet to get their fill of parimutuel racing gambling.
Racing betting sites are permitted to accept wagers from residents of the state. Each of the sites listed above is 100% legal and in compliance with all federal laws. You can bet real money at any of these sites in a safe and legal environment.
Playing at any of these sites is the next best thing to visiting the track in person. Each of these sites has agreements in place with the major horse and greyhound racing tracks across the US. All wagers placed online are comingled with wagers taken in-person at track. Winning bets are always paid at full track odds.
Each of these sites also provides live video of most races as they happen. All you need is an account and you're welcome to tune in for races that happen anywhere in the country. Even though it's not the same as being there in person, online wagering does offer the benefit of convenience. Plus, you're not stuck wagering at just one track.
Live racing is limited to the occasional harness race held at county fairs across the state. The Wisconsin Harness Horse Association maintains a schedule of events here.
Horse racing fans looking for the full trackside wagering experience will need to head across state borders to tracks in neighboring Minnesota and Illinois.
In Minnesota, fans can head to the Minneapolis area to visit Running Aces Casino and Racetrack or Canterbury Park. In Illinois, fans will find Arlington Park and Hawthorne Racecourse in the Chicago area.
Horse racing and parimutuel wagering are still legal in Wisconsin despite the lack of active racetracks. Chapter 562 of the Wisconsin Statutes lays out the rules for conducting races and accepting wagers. Simulcast wagering is permitted under state law, but only for licensed racetracks (of which there are none) that host a minimum number of live race days each year.
Advance deposit wagering is not addressed by state law, but WI Stat § 562.211 appears to prohibit wagers that take place anywhere other than at an authorized racetrack. Despite this, major racing betting sites do accept customers from Wisconsin. The legal justification for doing so is unclear, but the mobile racebooks listed near the top of this page are based in the US and hold licenses in other states to conduct parimutuel wagering.
WI Daily Fantasy Sports
Wisconsin neither regulates nor prohibits daily fantasy sports. This leaves them on somewhat shaky legal ground, but most major DFS providers have been active in Wisconsin for years now and the state has declined to take action against them to date.
State law prohibits unregulated gambling but does not provide any text relevant specifically to daily fantasy. WI Stat § 945.01 defines a "bet" as "a bargain in which the parties agree that, dependent upon chance even though accompanied by some skill, one stands to win or lose something of value specified in the agreement."
Fantasy operators operate in Wisconsin under the assumption that their contests are classified as games of skill and are therefore exempt from state laws that prohibit gambling or betting anywhere other than at licensed facilities. This assumption has never been tested in a Wisconsin court, but the state has to date expressed no desire to challenge that assumption.
State representatives have made several attempts to clarify the legal status of fantasy sports and establish regulatory oversight but have been unable to get anything passed into law.
Legislation in the form of two complementary bills introduced in the Assembly and Senate during the 2015/16 legislative session sought to legalize and regulate fantasy sports, but both failed to pass.
State Rep. Tyler Vorpagel introduced nearly identical legislation again at the end of 2017. Once again, his legislation sought to give the fantasy sites that already operate in Wisconsin firm legal status and ensure they register with the state, prevent employees from playing and manage their finances responsibly. The 2017 bill also failed to become law.
Sports Betting in Wisconsin
State gambling laws prohibit sports betting in Wisconsin for players and providers alike. There are no legal Wisconsin betting sites and no representatives have attempted to change the law in that regard. It seems there is little demand for change in Wisconsin at this stage and it is unlikely sports betting will be legalized any time soon.
The penalty for placing illegal bets is considered a misdemeanor in Wisconsin, but that law appears to be completely unenforced. We know for a fact that people based in Wisconsin visit offshore betting sites all the time without any issue. The authorities have better things to do than to go online looking for people betting on sports.
However, that does not mean we recommend betting with offshore websites. Until gaming laws in the US change, online sportsbooks will continue to operate in a completely unregulated manner. Some illicit books have actually earned fairly decent reputations among players, but you should keep in mind that you have zero legal recourse if something goes wrong and they decide to run with your money. Plus, it is still technically illegal to bet online.
For these reasons, we believe it is best to wait until sports betting becomes legal in Wisconsin and stick with fantasy sports for now.
Gambling Laws and Penalties
Wisconsin's gaming laws consist of a broad definition of gambling. Chapter 945 of the state's statutes define a bet as
"a bargain in which the parties agree that, dependent upon chance even though accompanied by some skill, one stands to win or lose something of value specified in the agreement."
This definition could be applied to all conceivable forms of gambling due to chance being inherent in even the most skill-heavy games. However, the statute and other laws provide explicit exceptions to the definition. These exceptions include fantasy sports betting, parimutuel wagering, charity bingo, raffles, regulated lotteries, authorized tribal casinos and commodity exchanges.
Whether or not this definition of gambling includes poker is still up for debate. A good argument could be made that because poker includes the use of cards drawn at random, it includes an element of chance and is therefore illegal. The counterargument would be that all games and sporting events include some element of chance but skill is the only determinant of winners and losers over the long term. The issue has never been taken up in a Wisconsin courtroom.
Furthermore, anyone who places a bet commits a Class B misdemeanor punishable by a maximum sentence of 90 days in jail and a fine of up to $1,000. This could also presumably be applied to gambling at unlicensed casinos or poker sites, but the state has never once prosecuted a person for the mere act of placing bets or playing poker online.
Where the state does get serious is in the "business" of gambling. That is, operating your own unlicensed casino or bookmaking service. This is defined as a Class I felony punishable by a maximum of 3 ½ years in prison and a fine of up to $10,000.
In summary, you're probably not going to get in trouble if you play at illegal gambling sites (even though we still don't recommend it) but you would find yourself in serious hot water if you ever got the bright idea to host your own unlicensed poker site or some kind of underground online casino in Wisconsin.
Will Online Poker Come to Wisconsin?
It's hard telling at this point but it doesn't look likely any time soon. Wisconsin governor Scott Walker probably won't be supporting a move toward legalization due to large political donations from anti-online gambling billionaire Sheldon Adelson.
At this time, there are no pending bills to bring internet poker to Wisconsin. It likely won't happen until sometime after Scott Walker has moved on to other opportunities. The best chance poker has of coming to WI is under a different administration. We'll keep you updated when and if anything changes.
WI State Lottery
The Wisconsin lottery is not offered online at this point although the state does have the ability to pass new legislation if it wishes to go that direction. At this time, lottery tickets may only be purchased in person with cash. The lottery does not authorize internet sales of tickets or any sort of mail-in subscription service.
If you do a little research on Google, you'll find dozens of websites that offer online sales of WI lottery tickets. These sites are not authorized by the state and are headquartered in foreign countries. They claim to have agents located in each state who go out and buy tickets on your behalf and will then pay you if you win.
I can't speak on the trustworthiness of these sites, but the risks are obvious. If you win a million dollars playing the lotto, there is no guarantee that you'll be paid. The best option is to visit retailers in person and purchase tickets yourself.