Montana is home to a large number of gambling options in the real world. The state has a handful of full-fledged casinos and more than 1400 licensed operators who are authorized to house up to 20 video gambling machines (VGMs) anywhere alcohol is served. The state also issues licenses to those who wish to host public poker games.
More recently, Montana legalized sports betting through a proposal submitted in mid-2019. Governor Bullock has signed a bill into law authorizing the MT Lottery to operate sports betting terminals across the state. The Montana Lottery began installing sports betting terminals across the state in March 2020 and launched accompanying mobile apps allowing customers to make deposits and manage their accounts from home. All wagers must be placed in person at an authorized MT Lottery sports betting location.
Legal Montana Betting Sites
In some ways, Montana has a healthy gambling industry. The laws aren't overly restrictive for real-world gambling provided you go through the Gambling Control Division to get the proper licensing. In other ways, the industry has a lot of room to grow. Montana only has a few actual casinos on tribal ground and is quite restrictive in its treatment of online betting.
Sports Betting in Montana
Montana joined the legal sports betting fray in 2019 after Governor Steve Bullock signed into law a piece of legislation allowing the state lottery to host sports betting kiosks inside licensed casinos, taverns and restaurants. Additionally, customers located inside those establishments may place wagers via mobile applications while physically present.
The Montana Lottery Commission approved sports betting regulations later that year and revealed the name of the sportsbook product: Sports Bet Montana.
A mobile app allows customers to register, deposit funds and plan wagers, but actual wagers may only be placed within an establishment licensed to host a sports betting terminal. The Montana Lottery uses geolocation technology to ensure wagers may only be placed by customers who are physically located inside a licensed retailer.
State law enforces a minimum age of 18 to bet on sports.
How Montana Authorized Sports Betting
The expansion of sports betting was not a first for Montana. This was one of the only states to receive an exemption from PASPA for a form of fantasy football offered by the lottery (more on that below under "Montana Lottery"). However, it was only after PASPA was repealed in 2018 that the state was able to expand its betting options to include traditional, single-game wagers on a wide variety of sports.
A report from Eilers & Krejcik Gaming published in 2017 placed Montana on the shortlist of 14 states most likely to legalize sports betting within two years of the Supreme Court overturning the federal law that prohibits sports betting.
That prediction proved to be spot-on as lawmakers approved two separate sports betting bills fewer than two years later. First, there was SB 330 which would have allowed tavern owners to apply for permits to host sports betting kiosks managed by various operators. This bill would have also permitted mobile wagering for patrons physically present within a tavern.
Lawmakers also sent Governor Bullock HB 725 allowing the MT Lottery to operate sports betting terminals. This bill sought to grant a monopoly to the state lottery but would provide the advantage of allowing the lottery to leverage its existing VGM infrastructure to offer sports betting throughout the state.
Like SB 330, HB 725 takes an approach allowing bars and restaurants to install sports betting kiosks managed by the lottery. This bill too allows mobile wagering for customers located within range of a betting terminal.
Some state representatives recommended Governor Bullock sign both bills in order to create a competitive sports betting environment. If he signed both, machines operated by the lottery would have competed with those operated by tavern owners and the like.
Ultimately, Governor Bullock chose to sign HB 725 into law and veto SB 330. This decision has given the MT Lottery a monopoly over sports betting much to the chagrin of operators hoping to make an entrance into Montana. However, Governor Bullock did leave the door open to competition with this quote included in his veto letter:
"For the market to succeed, Montana needs to enter the sports wagering market conservatively – adopting only one of the two models now. If, in two years, the market can tolerate more entrants, then I fully expect the legislature will revisit whether a second model is prudent for our state."
MT Online Betting Laws
Montana is one of the few states in the US with gaming laws that specifically mention online gambling. The state updated its gaming laws in 2005 and now includes the term "internet gambling" in section 23-5-112 of the Montana Code. Line 21 on that page explains that it is illegal to run an online gambling operation within the state.
Additionally, Montana is one of just a few states that prohibit online fantasy sports betting. Section 23-5-802 of the Montana Code states that "it is unlawful to wager on a fantasy sports league by telephone or internet." Large fantasy sites such as FanDuel and DraftKings therefore do not accept real money customers from the state.
The state doesn't even allow people to wager money on games of skill over the internet. Basically, everything except horse racing betting is illegal in the state. Nobody has ever actually been charged for the crime of placing bets online, but the laws do clearly define online betting as a crime unless it happens at licensed parimutuel horse racing websites.
Montana does allow mobile sports betting to a limited extent, however. Under a bill signed in 2019, patrons of bars and restaurants that host a licensed sports betting terminal managed by the lottery may place wagers via mobile apps – but only while those patrons are physically present at that establishment.
MT Daily Fantasy Sports
Montana's gaming laws actually single out online fantasy sports as a prohibited activity. As such, the major providers of modern daily fantasy contests all restrict residents from participating in real money games. The state legislature has made moves to loosen its fantasy sports laws, but even current efforts would fail to legalize true daily fantasy contests.
Senate Bill 25 first introduced in December of 2016 would ease the restrictions just enough to permit fantasy sports contests that meet several requirements:
They last for the entire season (i.e. no daily fantasy contests)
The buyin is no more than $35
The games are played for minimal, non-monetary prizes such as t-shirts
Determining what sorts of prizes will be classified as "minimal" is a job that will be assigned to the state Department of Justice. Sadly, not even this bill was able to become law. It lasted a few months into 2017 before being allowed to die without any further action.
Montana Horse Racing Betting
Montana has a very small horse racing industry but authorizes parimutuel wagering during meets, at OTB locations and through authorized racing betting sites. Although it would be inaccurate to call Montana a major horse racing state, residents do have numerous options for wagering on races held in-state and across the nation.
Online Racing Betting
Horse racing betting was the only form of legal online betting in Montana until sports wagering was legalized in 2019. Most of the major horse racing websites accept customers from Montana and cover a wide range of racetracks in the US and abroad.
Montana is one of a few states to actively license online and mobile racing betting operators. The MT Board of Horse Racing authorized advance deposit wagering operators (ADWs) and maintains a list of authorized operators here.
The most well-known operators with ADW licenses in Montana include:
Live Racing
The live racing industry in Montana is all but dead with no full-fledged racetracks in operation and annual revenue dropping to below $600,000. Today, the entirety of the live MT horse racing scene consists of two annual meets that host a grand total of eight race days between them:
Six off-track betting facilities (OTBs) operate in Montana today:
Dehler's Hand Casino OTB

603 24th St West
Billings, MT 59104

Halftime Sports Bar OTB

1199 Northwest Bypass
Great Falls, MT 59404

Nickels Casino OTB

2100 N Last Chance Gulch
Helena, MT 59601

Scotty's Bar & Steakhouse OTB

2205 US highway 93 S
Kalispell, MT 59901

Golden Spur Casino OTB

1014 S Haynes Ave
Miles City, MT 59301

Katie O'Keefe Casino OTB

2100 Stephens Ave #11
Miles City, MT 59301
Montana Lottery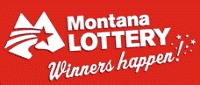 The Montana Lottery does not sell tickets online in any way, shape or form. The closest the state has to online lotto tickets is a mobile app for the Android or iPhone that you can use to make your picks from home. After you make your picks, your device will show a barcode which you can then bring to any retailer to purchase your tickets.
If you find a website that offers real tickets online, be aware that the site is not authorized in Montana. The state does not permit the purchase or sale of its own tickets online. Also, federal laws make it illegal to purchase tickets across state lines via telephone or internet. Any website offering MT tickets is acting contrary to state and federal laws.
Fantasy Football
You can't bet on fantasy sports online in Montana, but the lottery does have an alternative. If you can't find a live league anywhere, the lottery hosts weekly fantasy football leagues that operate similar to the leagues you find at major fantasy sites. The prizes aren't nearly as large and you don't have as many options, but it's better than nothing.
You can try it by visiting any Montana Sports Action retailer and asking for a roster. There you choose five offensive players and one team's entire defense. As your players accumulate stats in the real world, your fantasy team accumulates points. At the end of the week, the three teams with the greatest number of points split the total prize pool.
The average prize for first place this year was around the $2500 mark each week. It's not super high stakes action, but it does add an element of suspense to any games you watch that week. I'd say it's worth a shot if you're a big football fan.