South Dakota takes a fairly standard approach towards both internet and land-based gambling. The state permits most forms of real-world gambling as long as it is hosted at licensed facilities or by licensed organizations.
Most brick-and-mortar casinos are concentrated in Deadwood, SD but there are a few other casinos located in other parts of the state. Physical casinos in South Dakota are permitted to host slot machines, video poker, table games and poker. The state lottery was authorized to place video lottery terminals (VLTs) in bars and taverns in 1989. Since then, VLTs have contributed more than $1 billion worth of revenue to state funds.
Online betting in South Dakota is limited to horse racing wagering and fantasy sports. There are no plans at this time for the state to expand its online gambling options. In fact, this is one of the only states in the US that specifically mentions internet gambling in its laws. South Dakota has a set of statutes that make it a felony for any business involved in unlawful gambling to accept wagers from residents of the state.
Legal South Dakota Betting Sites
Fantasy Sports:
Rank
Betting Site
Bonus
Rating
Visit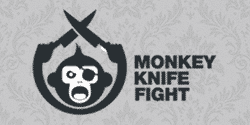 Horse and Greyhound Betting:
With that in mind, it is unlikely that online poker or internet casinos will come to South Dakota any time soon. A change would require not only passing new legislation but also repealing existing legislation. Although this isn't an impossible task, it does indicate that South Dakota isn't quite ready to follow the lead of states such as New Jersey and Delaware that have already legalized online gambling.
Sports Betting in South Dakota
South Dakota does not have legal sports betting at this time, but there is some interest in bringing sports betting to the state. In January of 2018, the South Dakota Department of Revenue released a white paper detailing steps the state should take if the Supreme Court rules in favor of New Jersey and repeals the federal law prohibiting sports betting.
The white paper explains that South Dakota would have to amend the state constitution to permit sports wagering. That would be a process which would require proposals to be approved by the House and Senate, and then put up for statewide referendum. It is only with the voting public's approval that South Dakota can regulate sports betting.
Other recommendations include giving regulatory power over sports betting to the Commission on Gaming, only allowing betting to take place at licensed casinos and ensuring the legislature sets a tax rate on sports betting. The white paper also appears to recommend that all sports betting in South Dakota be organized as pool betting, in which all wagers are placed in a single pool with payout odds determined by the amounts of money bet on each outcome (similar to parimutuel horse racing).
Fantasy Sports
South Dakota have never fully addressed the legality of fantasy sports, but all major operators accept customers from South Dakota and have done so for years with no pushback from the state.
State law prohibits gaming of any type in which anything of value is wagered, but South Dakota has traditionally exempted all contests of skill from the prohibition. The question of whether or not fantasy sports contests quality as games of skill has never been definitively answered in South Dakota, which leaves DFS sites on uncertain legal ground.
However, the nation's biggest operators do have reasons to believe the state will not be taking action against them any time soon. In 2015, then-Attorney General Marty Jackley issued a statement explaining the uncertain legal status of fantasy sports.
The statement did not provide a firm legal opinion on fantasy sports, but AG Jackley did say he had no intention of taking action against DFS providers in the near future. The AG did leave the door open to take action should the South Dakota Gaming Commission provide guidance declaring fantasy contests illegal, but the issue has never been brought up since.
Today, South Dakotans can join any number of fantasy sites to play online for real money. The risk of legal action being taken against DFS operators appears very low at this time.
SD Horse Racing Betting
The Commission on Gaming regulates horse racing betting in South Dakota. Betting on horse races is permitted at licensed racetracks as well as licensed betting sites such as those listed below. Like fantasy sports, online horse racing betting is exempt from all federal anti-gambling laws.
Here's a list of big-name horse betting sites that accept customers from SD:
BetAmerica.com
TwinSpires.com
TVG.com
AmWager.com
South Dakota Racetracks
South Dakota does not have a very active live racing scene, but races are held each spring at two fairgrounds:
310 Casey Tibbs Street
Fort Pierre, SD 57532
400 24th Avenue Northwest
Aberdeen, SD 57401
Off-Track Betting
South Dakota is home to just one off-track betting facility:
110 Military Road
North Sioux City, SD 57049
SD State Lottery
The South Dakota Lottery was established in 1987 and sold its first tickets later that year. Video lottery terminals were authorized in 1989 as an additional method to raise money. Today, there are roughly 8900 VLTs hosted across nearly 1500 establishments across the state.
VLTs in South Dakota act just like regular slot machines with income going back to the lottery and eventually state coffers. Machines accept a maximum bet of $2 per game with a maximum prize of $1,000. Winnings are returned to players in the form of a receipt which is then taken to the establishment's cashier to be redeemed for cash.
The SD lottery does not sell tickets online and it does not offer a subscription service. The lottery website plainly states that nobody is permitted to sell tickets online. Any website that you run across offering online tickets is either a scam or completely unregulated, so it's best to avoid going that route.
South Dakota Gambling Laws
All gambling hosted outside of licensed casinos, racetracks and betting sites is considered unlawful in South Dakota. State statutes appear to have no exemption for social games played at home, such as private poker games played among friends. Section 22-25-1 of the Codified Laws has this to say about gambling:
Any person who engages in gambling in any form with cards, dice, or other implements or devices of any kind wherein anything valuable is wagered upon the outcome, or who keeps any establishment, place, equipment, or apparatus for such gambling or any agents or employees for such purpose, or any person who knowingly lets any establishment, structure, place, equipment, or apparatus for such gambling is guilty of a Class 2 misdemeanor.
A successful prosecution of a Class 2 misdemeanor can result in 30 days in jail, a $500 fine or both. This penalty can be applied to both the players and/or the person hosting a game. This law has never been used to prosecute someone for playing at unlicensed offshore sites even though it could in theory be interpreted to apply to online gambling.
One of the indications that South Dakota won't have online casinos or poker sites any time soon is a piece of legislation that specifically targets online gambling. Section 22-25A-8 prohibits the establishment of any business that conducts gambling over the internet:
Establishment of internet gambling business prohibited. Except as provided in § 22-25A-15, no person may establish a location or site in this state from which to conduct a gambling business on or over the internet or an interactive computer service.
Furthermore, the statute explains that any wager that originates or terminates within the state is considered a separate violation under the law. Section 22-25A-10 makes it a Class 6 felony for the first offense and a Class 5 felony for all subsequent offenses. What this all means is that the owner of an unlicensed gaming site in South Dakota could quickly rack up a large number of felonies and face serious time in prison.