Sports betting is coming soon to South Dakota courtesy of a ballot measure approved by voters during the November 2020 election.
The referendum that approved South Dakota sports betting directed the legislature to pass enabling legislation, which it did in early 2021. Legal sports betting is on its way to South Dakota once the legislation is implemented and first licenses awarded.
In addition to sports betting, South Dakota permits online horse racing betting and daily fantasy sports.
Legal South Dakota Betting Sites
Fantasy Sports:
Rank
Betting Site
Bonus
Rating
Visit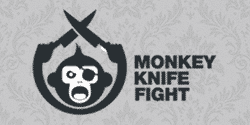 Horse and Greyhound Betting:
Sports Betting in South Dakota
In the November 2020 election, voters approved South Dakota Constitutional Amendment B to permit Deadwood casinos to offer sports betting.
The question was put on the ballot following the passage of Senate Joint Resolution 501 in March 2020. The question asked voters if the South Dakota Constitution should be amended to authorize "wagering on sporting events" within the city limits of Deadwood.
Mobile Betting in South Dakota
The ballot question that voters approved to legalize sports betting did not address the issue of mobile sports betting in South Dakota, and it was unclear a the time how lawmakers would proceed.
Lawmakers answered that question in early 2021 with the introduction of legislation that appears to put the idea to rest.
SB 44 introduced in January 2021 addresses "advance deposit wagering," but only in the context of wagers placed from within licensed gambling establishments.
Section 42-7B-79 states:
"Any sports wagering may only be conducted in the interior of a licensed gaming establishment within the city of Deadwood. Each operator or route operator that is authorized by the commission to conduct sports wagering shall install and maintain equipment that is approved by the commission to ensure that all bets are placed from within the interior of a licensed gaming establishment within the city of Deadwood."
Currently, it appears South Dakota mobile sports betting apps will be limited to the confines of licensed casinos. Bettors may bet on sports online according to this provision, but only when physically located inside a gaming established.
South Dakota Sports Betting Law
SB 44 provides the framework for legal South Dakota sports betting. Lawmakers introduced the legislation in January 2021 in preparation of issuing the first licenses to operators.
Under the law, Deadwood casinos may apply for licenses to operate retail sportsbooks on-premises. South Dakota sportsbooks may offer mobile betting platforms, but the law clearly states customers may only place wagers from within licensed casinos.
The law establishes an initial licensing fee of $2,000 for casinos that wish to operate sportsbooks and calls for an annual fee of $2,000.
SB 44 permits licensees to accept wagers on professional, collegiate, and international sporting events. Sportsbooks are prohibited from accepting wagers on minor league sports and on the performances of individual athletes in college sporting events. Sportsbook are also restricted from accepting wagers on games that involve South Dakota college teams.
South Dakota sports betting law sets the minimum age to bet on sports at 21.
Additionally, the law grants the South Dakota Commission on Gaming the authority to adopt additional rules as needed to regulate sports betting.
Fantasy Sports
South Dakota have never fully addressed the legality of fantasy sports, but all major operators accept customers from South Dakota and have done so for years with no pushback from the state.
State law prohibits gaming of any type in which anything of value is wagered, but South Dakota has traditionally exempted all contests of skill from the prohibition. The question of whether or not fantasy sports contests quality as games of skill has never been definitively answered in South Dakota, which leaves DFS sites on uncertain legal ground.
However, the nation's biggest operators do have reasons to believe the state will not be taking action against them any time soon. In 2015, then-Attorney General Marty Jackley issued a statement explaining the uncertain legal status of fantasy sports.
The statement did not provide a firm legal opinion on fantasy sports, but AG Jackley did say he had no intention of taking action against DFS providers in the near future. The AG did leave the door open to take action should the South Dakota Gaming Commission provide guidance declaring fantasy contests illegal, but the issue has never been brought up since.
Today, South Dakotans can join any number of fantasy sites to play online for real money. The risk of legal action being taken against DFS operators appears very low at this time.
SD Horse Racing Betting
Parimutuel horse racing betting is permitted in South Dakota at live races, one off-track betting location and online through advance deposit wagering operators (ADWs).
The South Dakota Commission on Gaming oversees horse racing and parimutuel wagering across the state, issues licenses to operators and drafts regulations governing the conduct of all parimutuel activities.
Online Horse Racing Betting
Advance deposit wagering (online betting) is permitted in South Dakota and the rules of wagering can be viewed here. Numerous licensed betting sites operate in South Dakota and permit bettors to wager on races held around the country.
The most popular horse racing betting sites available in South Dakota include:
South Dakota Racetracks
South Dakota does not have a very active live racing scene, but races are held each spring at two fairgrounds:
Off-Track Betting
South Dakota is home to just one off-track betting facility:
SD State Lottery
The South Dakota Lottery was established in 1987 and sold its first tickets later that year. Video lottery terminals were authorized in 1989 as an additional method to raise money. Today, there are roughly 8900 VLTs hosted across nearly 1500 establishments across the state.
VLTs in South Dakota act just like regular slot machines with income going back to the lottery and eventually state coffers. Machines accept a maximum bet of $2 per game with a maximum prize of $1,000. Winnings are returned to players in the form of a receipt which is then taken to the establishment's cashier to be redeemed for cash.
The SD lottery does not sell tickets online and it does not offer a subscription service. The lottery website plainly states that nobody is permitted to sell tickets online. Any website that you run across offering online tickets is either a scam or completely unregulated, so it's best to avoid going that route.
South Dakota Gambling Laws
All gambling hosted outside of licensed casinos, racetracks and betting sites is considered unlawful in South Dakota. State statutes appear to have no exemption for social games played at home, such as private poker games played among friends. Section 22-25-1 of the Codified Laws has this to say about gambling:
Any person who engages in gambling in any form with cards, dice, or other implements or devices of any kind wherein anything valuable is wagered upon the outcome, or who keeps any establishment, place, equipment, or apparatus for such gambling or any agents or employees for such purpose, or any person who knowingly lets any establishment, structure, place, equipment, or apparatus for such gambling is guilty of a Class 2 misdemeanor.
A successful prosecution of a Class 2 misdemeanor can result in 30 days in jail, a $500 fine or both. This penalty can be applied to both the players and/or the person hosting a game. This law has never been used to prosecute someone for playing at unlicensed offshore sites even though it could in theory be interpreted to apply to online gambling.
One of the indications that South Dakota won't have online casinos or poker sites any time soon is a piece of legislation that specifically targets online gambling. Section 22-25A-8 prohibits the establishment of any business that conducts gambling over the internet:
Establishment of internet gambling business prohibited. Except as provided in § 22-25A-15, no person may establish a location or site in this state from which to conduct a gambling business on or over the internet or an interactive computer service.
Furthermore, the statute explains that any wager that originates or terminates within the state is considered a separate violation under the law. Section 22-25A-10 makes it a Class 6 felony for the first offense and a Class 5 felony for all subsequent offenses. What this all means is that the owner of an unlicensed gaming site in South Dakota could quickly rack up a large number of felonies and face serious time in prison.