If the gambling industry must settle for state-by-state legalization, California represents the Holy Grail of online betting in the US. It is the most populous state in the union with a $2 trillion economy that would rank number 8 in the world if it was its own country. International gambling sites have gone out of their way to acquire licenses in countries much smaller than California.
All eyes are on California as states mull legalizing various forms of online gambling. If California does ever go the way of legalization, it would by default become the standard by which gaming is measured in the United States.
Various pieces of legislation have been introduced, shot down and reintroduced in recent years. We don't have anything major to report yet, but most observers are cautiously optimistic that California will at some point make a serious move toward legalization. Here's why:
The state already has a pro-gambling culture
The state already has legal casinos and card rooms
It is home to many Indian tribes who are experienced in gaming
California has a spending problem and the potential tax revenues must surely be tempting for state lawmakers
Best California Betting Sites
We'll discuss the different betting options in California in greater detail below, but I'd like to start with a quick list of betting sites that are available right now in California. If you came here looking for a place to bet online, these are the websites that will let you play with and wager real money today.
Fantasy Sports:
Rank
Betting Site
Bonus
Rating
Visit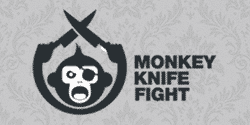 Horse and Greyhound Betting:
Rank
Betting Site
Bonus
Rating
Visit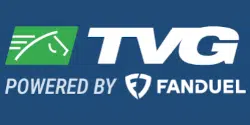 Games of Skill:
Rank
Betting Site
Bonus
Rating
Visit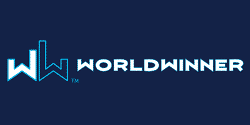 Sports Betting in California
Lawmakers in California have shown some interest in legalizing sports betting of late. A bill introduced in the 2017/18 session proposed amending existing gaming law to allow the California legislature to authorize sports betting contingent upon the Supreme Court overturning the federal sports betting ban (which it did).
ACA 18 itself did not seek to legalize wagering; it instead offered a constitutional amendment that would allow lawmakers to legalize and regulate sports betting in the future. When he introduced the bill, Assemblyman Adam Gray said, "The choice is not 'should we have sports wagering or not have sports wagering.' We do have sports wagering."
The point he was making is that mobile sports betting is already a massive black market in California and across the United States. The American Gaming Association estimates Americans wager at least $154 billion per year on sports with online sportsbooks and local bookies contrary to the law. The current state prohibition is not working, the logic goes, so the smart thing to do is legalize it, regulate it and tax it.
A report from Eilers & Krejcik Gaming published in 2017 believes California is likely to legalize sports betting within five years from the date of the Supreme Court's decision to overturn PASPA. California has plenty of potential to become a major sports betting market, but as you'll read in the next section, competing interests in the state have a tendency to complicate things.
Assemblyman Gray introduced the same legislation again in 2018 and 2019 as he continues to push the issue. Getting the tribal groups on board has been exceedingly difficult as they control an $8 billion gambling industry and are highly reluctant to get on board with sports betting at risk of opening their lucrative compacts with the state to negotiation once again.
CA Daily Fantasy Sports
When the Unlawful Internet Gambling Enforcement Act (UIGEA) was passed in 2006, it provided two noteworthy exceptions to online gambling: horse racing and fantasy sports. The UIGEA didn't just exempt those forms of gaming; it basically gave operators the go-ahead to offer their games to customers right here in the US.
Some states have since passed laws banning online fantasy sports but California is not one of those. If you have a thing for sports betting but would rather do it in a safe and regulated manner, fantasy sports is the way to go. You draft a team just like in regular fantasy leagues except now you get paid real money if you win.
FanDuel.com and DraftKings.com are the two biggest players in this market. They both accept customers from CA and offer single-day fantasy leagues for the NFL, MLB, NBA, NHL, college basketball and college football.
One of the nice things about online fantasy sports is each contest only lasts for a day or week at the most. You're not stuck with one team all season. Instead, your team racks up stats over the course of one week. You can play in heads-up competitions against other players or test your skill in massive tournaments that sometimes give away more than a million dollars to the first place winner.
You can read more about fantasy sports betting here.
Legislative Efforts for Daily Fantasy in California
2016 was an important year for the daily fantasy sports industry in California. In January of 2016, lawmakers introduced AB 1437 in a bid to create a regulatory framework for daily fantasy sports websites. If enacted, the bill would require DFS sites to acquire a license, enforce a minimum age of 21 for all customers, hold all customers' funds in a segregated account and offer self-exclusion programs for problem gamblers.
The bill advanced past three important votes by a total of 101 for and 2 against. This is an important bill for California and it looks increasingly likely to be passed into law. However, the bill itself does not actually legalize online fantasy sports contests; it only sets the conditions by which the industry would be regulated.
California Attorney General Kamala Harris is expected to issue a ruling on whether or not fantasy contests constitute illegal gambling under state law. If she rules favorably, AB 1437 will have everything in place to license and regulated fantasy sites immediately. The AG's ruling has been expected for more than a year now. In the meantime, California fantasy sports sites continue to operate freely.
As of 2019, progress on the bill appears to have completely stalled. The good news is fantasy sports sites are still active throughout the state. Legalizing fantasy sports in California would basically be a formality at this point.
California Horse Racing Betting
Racing fans will be glad to know the legality of racing betting is California is not nearly as complicated as the online gambling issue. In-person and online racing betting are both legal.
Five racetracks and 28 OTB locations accept wagers in-person and a handful of providers are authorized to offer advance deposit wagering (online betting). California is also home to state and county fairs that hold races at various times throughout the year.
The California Horse Racing Board (CHRB) oversees all horse racing and wagering inside the state. The CHRB's mission is to ensure the integrity, viability and safety of the state's horse racing industry. This is accomplished by overseeing wagering, breeding, physical safety and the promotion of horse racing.
CA Racing Betting Sites
The California Horse Racing Board (CHRB) also licenses and oversees advance deposit wagering providers. A full list of licensed ADWs can be found here, but generally we recommend sticking with one of the recommendations found at the top of this page. Each is headquartered in the United States and holds a CA racing betting license.
Cal Expo
The California Exposition and State Fair operates a year-round harness racetrack that runs daily at around 5:20 PM.
1600 Exposition Drive
Sacramento, CA 95815
Website
Golden Gate Fields
This track is located in Berkley with races and simulcast events every week.
1100 Eastshore Highway
Berkley, CA 94710
Website
Santa Anita
Santa Anita is one of the most widely recognized racetracks in the United States and home to major events such as the Santa Anita Derby, Santa Anita Handicap and occasionally the Breeder's Cup.
285 W. Huntington Drive
Arcadia, CA 91007
Website
Del Mar
Del Mar opened in 1937 with a famous race between Seabiscuit and Ligaroti. Seabiscuit barely took the race and became a legend of his own. Today, Del Mar plays host to racing events, concerts, family fun days and more.
2260 Jimmy Durante Blvd.
Del Mar, CA 92014
Website
Los Alamitos
Los Alamitos Race Course is home to daytime thoroughbred racing and nighttime quarter racing. The track is home to some of the largest quarter horse stakes races in the US.
4961 E. Katella Ave.
Los Alamitos, CA 90720
Website
There are 28 off-track betting facilities in California. OTB facilities can be found at fairgrounds, racetracks, specialty OTB shops and casinos. You can see a full list of locations and addresses here.
Greyhound Racing Betting
California is the home of modern greyhound racing but never managed to formally legalize the activity. In 1919, the country's first commercial greyhound track opened in Emeryville despite a lack of any legal framework for greyhound racing. The track was also the first to make use of mechanical lures, which fans generally found more palatable compared to live lures.
California's first greyhound track was shut down by law enforcement officials after only a short time in operation and that effectively put an end to California's greyhound industry for good. Initiatives to legalize and regulate greyhound betting were introduced in 1946 and 1976 and both were defeated.
Live greyhound betting remains prohibited in California, but fans of the sport may wager on greyhounds through licensed ADWs that cover greyhound tracks located in other states.
California Online Casinos
There are not yet any legal online casinos in California. The state hasn't even attempted to pass legislation in this regard so it will likely be years before we see legitimate gambling sites open to CA residents.
Don't be fooled by the hundreds of other websites that are currently recommending "legal" online casinos. These are actually offshore gambling sites that have no legal presence whatsoever in the United States. They are unlicensed and completely unregulated.
Although to be fair, there are no state or federal laws that prohibit playing at offshore casinos. If you do decide to play online, nobody is going to come kick in your front door. The biggest risk is financial – you never know for sure who you're dealing with on the other side of the screen. Some offshore casinos may be safe while others are clearly outright scams. But no matter where you play, you have no legal recourse if things go belly up.
Your best option would be to look at any of the other legal, licensed and safe forms of betting that are available right now in California. Between horse racing, fantasy sports and potentially online poker very soon, there are still plenty of other ways to play real money games online at safe, licensed sites based in the US.
Online Poker in California
The quest for online poker in California is being fought in the courtrooms as you read these words. Bills seeking to regulate internet poker have been introduced every year since 2007. None of those bills have made it all the way through the legislative process due to vying factions on all sides of the issue, but each year brings us closer to finding an agreement that satisfied all interested parties.
In fact, much of the difficulty can be attributed to competing interests in the state. It seems everyone has an agenda and it is difficult to find consensus among the Indian tribes, brick-and-mortar operators and existing online brands. One group or another always feels left out or targeted by the wording of legislation. And to be fair, that is often a valid concern.
To add to the difficulty, there are still powerful lobbying groups that actively fight the legalization of poker or any other form of online gambling in the US. Casino billionaire Sheldon Adelson has pledged to fight legalization across the nation. In California alone, he spent more than $300,000 to lobby against poker.
Not a single one of the bills introduced over the last decade-plus has made significant progress thanks to the various competing interests in the state. The following bill is just one of many efforts to make something happen in California, but it serves as a typical example of how complicated and difficult it is to make progress in California:
AB 2291: Promising Start but Died in Committee
Assembly Bill 2291 was first introduced way back in February 2014 but never made it beyond the committee phase. It was reintroduced in 2015 and 2016, but was still unable to gain the traction it needed to make it far in the legislative process.
The bill sought to legalize online poker only and issue 10-year licenses to operators. The proposed fee for licensing was initially set at $5,000,000, with that fee being used to offset future taxes. Lawmakers bumped that fee up several times until the fee hit a high of $12,500,000 without offsetting taxes.
Early versions of AB 2291 included several clauses that have caused tension between various factions competing for a piece of the poker pie. Most contentious among these is a "bad actor" clause. AB 2291 initially sought to require potential licensees to have at least five years of gaming experience in California. It also required every aspect of an operation, from its employees to its equipment to its bank accounts to be held in state.
In essence, AB 2291 would have prevented all current online poker providers and newer local casinos in California from competing. The wording of the bill very clearly favored a few established California casino groups at the expense of fair competition.
Another problem with AB 2291 was that it would have prohibited California from entering agreements with other states to combine player pools and improve liquidity. In other words, you would only see other Californians at the table no matter how many states legalize poker. To top it all off, the bill would require the state to opt out of any legislation passed at the federal level allowing online poker.
Some progress was made in 2016 with a proposed amendment that would significantly alter the bad actor clause. Previously, the bill would have barred all online poker companies that operated after the passage of the federal Unlawful Internet Gambling Enforcement Act of 2006. Such restrictions would have prohibited established brand such as PokerStars from entering the market.
The last amendment proposes to instead move the cut-off date for the bad actor clause up to the end of 2011. In other words, sites such as PokerStars that operated after the UIGEA but subsequently left the market after the Black Friday indictments in 2011. This would prevent the most egregious violators from entering the market but afford PokerStars a chance to offer online poker legally in California. You can read more about the proposal here.
Looking Back at 2018: The Good and Bad
The Bad
Lawmakers and tribal groups have been stuck in stalemate for going on four years now. It's nice to see some progress on this front, but it's also discouraging to see the outright stubbornness on the part of varying factions. Poker players would be better served by an open and competitive market and player-sharing agreements with other states.
Worse than all that, online poker seems to have taken a step back in 2018. For the first time in more than a decade, no bills seeking to legalize online poker were introduced. Assemblyman Reggie Jones-Sayer told Online Poker Report that he's giving up on online poker legislation for this year because there is simply no progress being made in reaching a compromise between the tribes, local card rooms and other interested parties.
The Good
There are some positive things to say about all this. If poker is indeed legalized in California, the potential player pool will much larger than what we've seen in other states that have already legalized online poker. Besides the fact that 38 million people call California home, the state has a poker culture already thanks to its many brick-and-mortar card rooms.
California is likely to have fewer problems with geolocation of players due to its sheer size. New Jersey had all kinds of problems verifying players were actually located within the state. This ended up with loads of potential players being unfairly barred from the state-sanctioned sites there. California doesn't have to contend with congested cities piled up on state borders.
California Lottery Games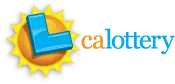 The California state lottery is not authorized to sell tickets online or via phone. For years, the federal Wire Act prohibited states from selling lotto tickets over the internet. This may not be the case forever. In 2009, New York and Illinois asked the Department of Justice to clarify its stance on the Wire Act and explain exactly which forms of online gambling were prohibited.
The DOJ responded in 2011 with a decision that had far-reaching consequences beyond just the lottery. In September of 2011, the DOJ issued a statement that its official interpretation of the Wire Act only applies to sports betting over the internet. This gave states the go-ahead to sell tickets online if they choose.