Legal California sports betting presents an opportunity unlike any other in the United States for sportsbook operators. As the most populous state in the Union and home to a $3 trillion economy that would rank number 5 in the world if it was its own country, California may very well be the Holy Grail for legal online betting in the US.
However, progress has been slow as tribal casino groups, cardrooms, racetracks and lawmakers struggle to compromise on how, exactly, online gaming should be legalized. The legalization of mobile sports betting, online casinos and poker remains a complex and thorny issue.
Current legal online betting options in California consist of daily fantasy sports and horse racing betting.
In-person gambling options include a large number of tribal casinos, horse racing tracks, cardrooms and the state lottery.
Best California Betting Sites
Fantasy Sports:
Rank
Betting Site
Bonus
Rating
Visit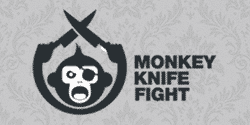 Horse and Greyhound Betting:
Rank
Betting Site
Bonus
Rating
Visit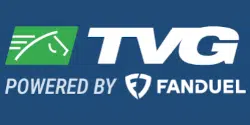 The above betting sites are open to customers from California. Each maintains a physical presence in the US, which means they are all subject to both state and federal law.
All eyes are on California as states mull legalizing various forms of online gambling. If California does ever go the way of legalization, and does so intelligently, the state could set the bar for online gaming revenue.
California Sports Betting Outlook
Various pieces of legislation have been introduced, shot down and reintroduced in recent years. Industry observers are cautiously optimistic that California will at some point make a serious move toward sports betting legalization. Here's why:
The state already has a pro-gambling culture
The state already has legal casinos and card rooms
It is home to many Indian tribes who are experienced in gaming
California has a spending problem and the potential tax revenues must surely be tempting for state lawmakers
On the other hand, California is a uniquely complicated state for the legalization of sports betting.
Tribal groups across the state have long opposed the legalization of statewide mobile betting, preferring instead to authorize retail sportsbooks only out of fear that online betting would negatively impact casino foot traffic.
Additionally, some of the state's most powerful tribal gaming groups demand exclusivity or near-exclusivity over Vegas-style gaming and want California cardrooms left out of any future expansion of sports betting.
Animosity has simmered for years between some tribal groups and cardroom operators over cardrooms' insistence on offering player-dealt variations of traditional casino games. Tribal gaming operators believe the manner in which cardrooms manage their non-poker games, particularly the use of third-party proposition players, infringes on the exclusivity provisions in their tribal-state gaming compacts.
On the other side of the equation are lawmakers and other industry types who are well aware that mobile betting generates the bulk of sports betting revenue in states with both. In New Jersey, for example, mobile betting accounts for roughly 80% of wagering handle.
To further complicate the issue, legalizing sports betting would require an amendment to the state constitution and must be approved by a majority of voters in a referendum, which can only occur during election years.
2020 Sports Betting Legalization Attempt and Failure
The most recent efforts to legalize retail sportsbooks and mobile betting in California exemplify the difficulties the state faces.
SCA 6 introduced by Senator Bill Dodd in 2019 and carried over into 2020 sought to strike a compromise between tribal casinos, racetracks and cardrooms by proposing three specific changes to the CA gaming landscape:
Allow tribal casinos and racetracks to operate retail sportsbooks and mobile betting platforms
Allow tribal casinos to offer roulette and dice games such as craps that are currently restricted
Allow cardrooms to continue offering player-banked card games
As Ryan Butler noted in a news item for BettingUSA, the bill was supported by racetracks, cardrooms and even the state's professional sports teams but was strongly opposed by tribal gaming operators.
In a May 2020 statement, California Nations Indian Gaming Association (CNIGA) Chairman James Siva said CNIGA "vehemently" opposes the provision in the bill authorizing cardrooms to continue offering player-banked games.
The statement read in part:
While we appreciate Senator Dodd's attempt to address sports wagering, we are vehemently opposed to including an expansion of gaming to a segment of the gaming industry that has proved, for decades, to be unwilling to follow the rules and regulations that guarantee a fair and safe gambling environment, and that comply with federal laws designed to stop money laundering.

We urge Senator Dodd to remove the provisions relating to California Cardrooms until that industry exhibits consistent behavior that proves that they are both willing and able to operate within the confines of the laws and regulations that currently exist.
Senator Dodd ended up pulling the bill in June 2020 in the face of strong opposition among tribes, some law enforcement agencies and some cities with ties to tribal casinos.
Meanwhile, California tribes mounted an initiative of their own to get a sports betting measure put on the November 2022 ballot. The tribal proposal would allow retail sportsbooks exclusively at tribal properties if approved by voters.
CA Daily Fantasy Sports
Daily fantasy sports are de facto legal in California.
We say "de facto" because state law does not specifically mention fantasy sports and the state has passed no bills to explicitly legalize DFS, but most major DFS companies operate in California nonetheless.
Major operators such as those listed near the top of this page have operated openly in California and the state has declined to take action against any DFS sites to date.
Lawmakers did introduce AB 1437 in 2015 that sought to establish a regulatory framework for daily fantasy sports. The bill called for a minimum age of 21 for all customers, a licensing process for DFS operators, a requirement that operators keep all customers' funds in segregated accounts and for fantasy sites to offer self-exclusion programs.
The bill passed three important votes by a total of 101 for and 2 against but failed to make any significant progress beyond that. The failure of that bill to become law has had no real effect in California, however, as all major DFS sites already provide a standard array of consumer protection measures.
Former California Attorney General Kamala Harris was expected to issue a ruling on whether or not fantasy sports constitute illegal gambling under state law, which would have allowed AB 1437 to establish the aforementioned regulations. She moved on to other things without ever issuing a ruling.
Since then, there have been no major efforts to reintroduce legislation pertaining to California fantasy sports. Even so, numerous DFS operators remain active throughout the state. Legalizing DFS in California would basically be a formality at this point.
California Horse Racing Betting
California legalized horse racing betting and established the California Horse Racing Board (CHRB) with the passage of Prop 3 in 1933.
CHRB officials later expanded the rules to authorize online horse racing betting. As of today, in-person and online racing betting are legal in California.
The state is home to five racetracks, more than two dozen off-track betting parlors (OTBs) and multiple advance deposit wagering providers (ADWs) that are all licensed and regulated. California also hosts state and county fairs that hold races at various times throughout the year.
The CHRB oversees all horse racing and wagering throughout the state with its primary missions being to ensure the integrity, viability and safety of the state's horse racing industry. This is accomplishing by overseeing wagering, breeding, physical safety and the promotion of horse racing.
CA Horse Racing Betting Sites
One other CHRB responsibility includes licensing online betting operators (ADWs) and ensuring they comply with all state regulations.
The CHRB website maintains a full list of licensed ADWS but we generally recommend sticking with one of the recommendations found at the top of this page. Each is headquartered or maintains an office in the United States and holds a licensed CA racing betting license.
CA Bus & Prof Code § 19590 places the CHRB in charge of advance deposit wagering and issuing licenses to operators. Additional regulations outlining the conduct of ADWs can be seen here.
Greyhound Racing Betting
California is the home of modern greyhound racing betting but never managed to formally legalize the activity. In 1919, the country's first commercial greyhound track opened in Emeryville despite a lack of any legal framework for greyhound racing. The track was also the first to make use of mechanical lures, which fans generally found more palatable compared to live lures.
California's first greyhound track was shut down by law enforcement officials after only a short time in operation and that effectively put an end to California's greyhound industry for good. Initiatives to legalize and regulate greyhound betting were introduced in 1946 and 1976 and both were defeated.
Live greyhound betting remains prohibited in California, but fans of the sport may wager on greyhounds through licensed ADWs that cover greyhound tracks located in other states.
California Online Casinos
CA Penal Code § 330 outlaws all gambling that is not specifically authorized by the state and conducted by licensed operators. Organizers and participants alike who are caught participating in unlawful gambling are punishable by a fine of $100 to $1,000 and/or imprisonment in a county jail for up to six months.
Additional gambling laws and regulations in California specifically state it is illegal to participate in online gambling under current state law. This includes casino games, sports betting, raffles and other forms of charitable gaming.
Although California would potentially be a highly profitable online gambling market, state lawmakers have made no attempts to pass legislation that would authorize online casinos. The odds of legal online casinos coming to California any time soon appear low at this time.
Some informational websites promote "legal" online casinos that accept players from California, but the information provided by such websites does not align with the various statutes that specifically prohibit all forms of unregulated gambling. Any online casinos that do purport to offer internet gambling to CA residents operate contrary to state law and are completely unregulated.
The best alternatives for readers today are to stick with the other, legal and licensed forms of online betting that are already legal in California. Horse racing and daily fantasy sports provide online betting that is regulated, legal and safe.
Online Poker in California
The demand for online poker in California is high, but legalization efforts face many of the same obstacles faced by sports betting. Tribal groups, cardroom operators, lawmakers and other stakeholders all have competing visions of how online poker should be regulated and have so far failed to find a palatable middle ground.
Lawmakers have introduced bills to legalize online poker in California nearly every year since 2007, but every single effort has been derailed somewhere along the process.
The difficulties are unfortunate because California has great potential as an online poker state due to its large population and a pro-poker culture courtesy of the state's many tribal casinos and poker rooms.
Legalizing online poker in California would be beneficial for the rest of the country as well if the state goes on to join interstate gaming compacts. In that case, operators in California and other states would be permitted to share tables across state lines, thereby increasing liquidity for everyone and giving states with smaller populations a much-needed boost in player numbers.
The only problem is that online poker still looks like a long shot in California. The state's many attempts to legalize online poker to date have all fizzled relatively early in the lawmaking process owing to conflicting interests among stakeholders with different visions of how online poker should be regulated and who should be given a seat at the table.
California Lottery Online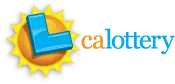 The California Lottery does not sell tickets online, by mail or by phone. All tickets and instant win games must be purchased in-person at an authorized retailer.
However, California does have the option to legalize online ticket sales if it wishes. In 2009, New York and Illinoi asked the Department of Justice to clarify its stance on the Wire Act to explain exactly which forms of online gambling are prohibited because officials in both states were considering authorizing online lottery sales.
The DOJ responded in 2011 with an opinion that had far-reaching consequences beyond just the lottery. In its answer, the DOJ state its official interpretation of the Wire Act applies only to sports betting over the internet. This gave all states, including California, the green light to authorize online lottery sales if they wish.
California has not yet taken advantage of the opportunity but the possibility remains, especially in the aftermath of the 2020 COVID-19 pandemic that crushed lottery sales across the nation.
California Betting News: