PokerStars is an international online poker giant that returned to the USA in 2015 and is now expanding its licensed operations across the country.
Longtime poker players may already be familiar with the name as PokerStars once acted as the largest poker site in the USA during and immediately after the online poker boom of the early 2000s.
Suffice it to say, PokerStars has a long and interesting history in the United States. We will go into more detail on that shortly, but today PokerStars is licensed to offer online poker and casino games in two states:
PokerStars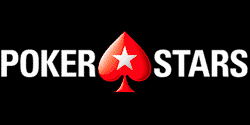 PokerStars
PokerStars is the largest online poker operator in the world and is now licensed in NJ and PA. Slick software and simple bonus make PokerStars a strong offering to US players, but limited traffic remains a problem for all regulated poker sites.
Pros
Backed by the trusted PokerStars name
Legal and licensed in NJ & PA
Massive variety of cash games and tournaments
Generous cash-back program
Cons
Daily traffic still lacks at all legal poker sites
Does not accept PayPal
PokerStars Info
Betting Site: PokerStars
Website: www.pokerstarsnj.com
Established: 2016
Country: USA
Support: Phone and e-mail
Deposit Bonus: $600
Bonus Code: STARS600
Amid a changing legal environment and increasing pressure from US regulators, PokerStars left the US market entirely. Although PokerStars faced accusations of various crimes for its insistence on serving the US market post-UIGEA, many players steadfastly supported the company to the bitter end because it always paid winners and ran a fair game.
In 2012, PokerStars reached a settlement with the DOJ that included forfeiting a total of $731 million in return for never admitting any wrongdoing and being permitted to reapply for an online poker license when state or federal laws permitted.
PokerStars NJ
PokerStars made its triumphant return to the United States in 2015 after receiving approval from the New Jersey Division of Gaming Enforcement (NJDGE) to operate real money poker games online in partnership with Resorts Casino Atlantic City. The site officially launched in early 2016.
Today, PokerStars NJ battles with WSOP and 888 for supremacy in the New Jersey poker market. PokerStars International is still the world's largest poker site, but its operations in New Jersey are capped by the state's population.
Poker sites licensed in New Jersey are permitted to share player pools with other states where online poker is legal but may not intermingle players across international borders. This puts PokerStars at a disadvantage to 888 and WSOP, which are both also active in Nevada and Delaware and may share players between all three states.
However, PokerStars is closing the gap in that regard as it looks to launch in additional states.
PokerStars PA
PokerStars came to Pennsylvania in 2019 to once again expand its legal US footprint.
This potentially opens the door to interstate player sharing, which would boost traffic across the board between PA, NJ and any other states PokerStars enters in the future.
PokerStars USA Bonuses
PokerStars offers two welcome bonuses to all new customers. One is a standard match rate bonus that you can claim for up to $600 in bonus cash. The other is a smaller welcome package that will give you $30 in free plays when you make a deposit of $20 or more.
100% up to $600 Deposit Bonus
PokerStars welcomes all new customers with up to $600 in bonus money. If you sign up for an account and use the bonus code STARS600 when making your first deposit, PokerStars will match it dollar for dollar to give you up to $600 in bonus money.
If you don't claim the full $600 all in one go with your first deposit, you can claim more bonus money over your next two deposits. In other words, PokerStars will give you up to $600 in total spread across your first three deposits. You can claim it all at once with one big first deposit or claim it in bits and pieces with three smaller deposits.
Clearing Your Bonus
Once bonus money has been added to your account, it can be cleared for withdrawal by playing in real money games and earning VIP Player Points (VPPs). Most cash games and tournaments award 5.5 VPPs for every dollar paid in tournament fees or rake.
Every time you earn 100 VPPs, PokerStars will move $10 from your bonus account to your cash account to free it up for withdrawal. Just continue playing in games like normal and your entire bonus will be cleared over time.
Example 1: You sign up for an account, deposit $600 or more and receive $600 in bonus money. You have claimed the maximum bonus amount and can now go about clearing the bonus by earning VPPs.
Example 2: You sign up for an account, deposit $200 and receive $200 in bonus money. Later, you make a second deposit of $400 to receive an additional $400 in bonus money. In all, you have earned $600 in bonus money across your first two deposits.
Example 3: You sign up for an account, deposit $100 and receive $100 in bonus money. Later, you make a second deposit of $50 and receive an additional $50 in bonus money. Next, you go back and make a third deposit of $100 and receive an additional $100 in bonus money. You have received a total of $250 in bonus money across your first three deposits.
Claim your NJ PokerStars bonus in NJ at:
Use bonus code: STARS600
Claim your PA PokerStars bonus at:
If you'd rather test the PokerStars waters with a smaller deposit, you can claim $30 worth of free play by depositing at least $20 and using the bonus code FREE30. Additionally, you'll be given a ticket to the $5,000 Depositor Freeroll and one million in play money chips.
Your free play reward will be awarded as a $20 cash bonus and $10 in free-play tickets to try the Spin & Go games at PokerStars. Spin & Go games at PokerStars are fast, three-person tournaments that randomly select a top payout worth up to 1,000 times your initial buyin (more on those later).
The first $10 in bonus money will be dropped in your account within 36 hours of making your first deposit. Your second $10 will be awarded within seven days of your first deposit. Additionally, your free Spin & Go tickets will be awarded as follows:
Day One: Three $1 Spin & Go tickets
Day Two: One $2 Spin & Go ticket
Day Three: One $5 Spin & Go ticket
PokerStars VIP Program
The PokerStars VIP program is based on steps, which are completed by playing in real money ring games and tournaments to earn VPPs. Earning VPPs complete the steps, and once you complete enough steps, you move up one level in the VIP program to unlock better rewards.
To review, VPPs (VIP Points) are earned at a rate of about 5.5 VPPs per dollar paid in cash game rake or tournament fees.
The steps program is overly complicated with multiple steps required to be completed before moving up to the next level in the VIP program. Fortunately, it is easy to follow in practice thanks to the PokerStars software client tracking your play and displaying a progress bar showing how much further you have to go to advance up to the next VIP level.
For example, all players start at VIP level Bronze and must move up through 20 individual steps before advancing to VIP level Chrome. This sounds like a lot of work, but each step at Bronze only requires you to earn 5 VPPs. Once you have earned a total of 100 VPPs, you are moved up to VIP level Chrome.
As you work your way up through your current VIP level, the PokerStars client will display a progress bar explaining how many more steps you need to complete this month to move up. For example, the progress bar may show as half-full and display a notification that you have 10 more steps to complete before moving up to Chrome.
Every time you complete a step, you'll also be rewarded with StarCoins. StarCoins are your key to the VIP store, which you can visit to exchange StarCoins for products, clothing, cash rebates and tournament entry tickets.
Of these rewards, cash rebates are the most rewarding in our opinion. PokerStars maintains a robust cash rebate system that essentially works out to 9% rakeback at the Bronze level to as high as 28% at the Supernova level.
| | | |
| --- | --- | --- |
| VIP Level | VPPs Needed | Rakeback Equivalent |
| Bronze | 0 | 9% |
| Chrome | 100 | 15% |
| Silver | 500 | 18% |
| Gold | 2,000 | 21% |
| Platinum | 4,000 | 24% |
| Supernova | 6,000 | 28% |
WSOP Poker runs a similar VIP program that also offers rakeback rewards. The WSOP rakeback program actually maxes out at a higher rakeback percentage (32%), but is much more difficult to achieve because their equivalent of VIP points are accumulated at a slower rate: 2 points per $1 paid in rake at WSOP versus 5.5 points per $1 paid in rake at PokerStars.
PokerStars Download
One of the keys to PokerStars establishing worldwide dominance in the online poker market was and continues to be its poker software. Even years ago, PokerStars was the place to play poker if you needed a clean, crisp interface with games that move quickly, an ability to easily run multiple tables and advanced tournament features such as chopping the last few payouts at the end of a big tournament.
Those features and more continue to make PokerStars the US-legal site with the best software. We always aim to provide unbiased reviews, but this really is the best software on the market.
The PokerStars download is compatible with all desktops and mobile devices. If you're on a PC or Mac, you can download the PokerStars client from the official website. If you're on a mobile device, just open your device's app store to download PokerStars for iOS or Android.
Once you've downloaded the PokerStars software and run it, you'll be taken to the main lobby where you can browse cash games, tournaments and special events. The cash games lobby is organized in a straightforward manner with a simple listing of tables sorted by stakes.
Info provided in the cash games lobby includes table names, stakes, game type, number of players at each table and critical statistics such as the average pot size, average number of players to see the flop and number of hands played per hour.
A variety of sort features at the top of the cash games lobby can be used to narrow down the games list according to specific parameters. Available filters include: filtering by game type (NL Holdem, Pot Limit Omaha, etc), stakes and max number of players.
For example, you can use the filters to specifically view heads-up Texas Holdem tables at buyins between $15 and $50. PokerStars USA still suffers from limited traffic with only a few states having legalized online poker so far, but these filters will become increasingly useful as daily average traffic grows.
The tournaments tab inside the main poker lobby offers similar features that allow you to observe games, filter by game type and so on. One tab is specifically dedicated to sit-n-go tournaments, another is reserved for multi-table tournaments and a third is for special events such as the annual Online Poker Championship series.
PokerStars allows cash game and tournament players to sit at up to six tables at a time. There was a time when PokerStars allowed virtually unlimited multi-tabling, but they have since changed that policy in order to cut down on the number of grinders who would sit at tables all day poaching newbies. This change was derided by some but welcomed by others as it made PokerStars friendlier to recreational players.
Once you're actually seated at a table, you have a variety of other options that can be used to further customize the experience. Tables may be resized endlessly such that you can have one big table occupy your entire monitor or six smaller tables all sized such that all remain within sight at all times.
Additional table settings allow you to change the color theme, use four-color decks, customize which sound effects are active and much more.
PokerStars Screenshots
PokerStars US Cash Games
PokerStars US continues its tradition of catering to a wide range of players with software that supports more game types than other poker sites on the market. Limited traffic in the still-growing US market remains a challenge, but PokerStars has many game types built into the software that are ready any time two or more players are willing to take a seat.
Texas Holdem and Omaha are the dominant cash games on PokerStars and account for the vast majority of ring game traffic. No-limit Holdem games run at stakes ranging from $0.01/$0.02 ($2 buyin) to as high as $25/$50 ($5,000 buyin). Traffic mostly congregates at the low-to-medium stakes tables, but you will find at least a few players seated at the higher stakes tables if you're up for the challenge.
Pot-limit Omaha runs at the same stakes as well, ranging from $0.01/$0.02 all the way up to $25/$50. The PokerStars Omaha cash games still have trouble attracting traffic at most levels. However, you will often find a few tables running at stakes as high as $1/$2 pot-limit plus one or two players seated at the $5/$10, $10/$20 and $25/$50 tables waiting for action.
When it comes to fixed-limit Holdem and every other game type, action is almost nonexistent. This is the case for all US-legal poker sites right now with only a few states having legalized online poker to date. If and when online poker legislation is introduced in other states, we should see significant improvement across the board.
The full list of cash game types available at PokerStars includes:
Texas Holdem

No Limit
Pot Limit
Fixed Limit

7 Card Stud Hi/Lo

2-7 Single Draw

Omaha

No Limit
Pot Limit
Fixed Limit

Razz

Badugi

Omaha Hi/Lo

Pot Limit
No Limit
Fixed Limit

5 Card Draw

No Limit
Pot Limit
Fixed Limit

5 Card Omaha

7 Card Stud

2-7 Triple Draw

No Limit
Pot Limit
Fixed Limit

5 Card Omaha Hi/Lo

Courchevel

Courchevel Hi/Lo

8-Game Mix

HORSE

Holdem / Omaha Mix
Note that most of the games still have trouble attracting traffic, but the PokerStars software does have these games available any time two or more players are willing to take a seat.
PokerStars USA Tournaments
PokerStars has been known as the for many years now – even before it acquired its first US gaming license. In fact, PokerStars was instrumental in kicking off the online poker boom of the early 2000s when a then-unknown accountant by the name of Chris Moneymaker won a seat to the 2003 World Series of Poker after playing a small buy-in satellite tournament online at PokerStars.
Chris Moneymaker went on to win the World Series and signed an endorsement deal with PokerStars that made him into a poker celebrity for a few years after. The Chris Moneymaker story resonated with casual players around the world because, before his big win, Moneymaker was just another average guy who worked a regular job and played a little poker in his off time.
These days, PokerStars is still going strong on the tournament side of things. The limited number of states with legal online poker has prevented PokerStars from reaching its full potential, but it remains a solid option for tournament players nonetheless and things are slowly moving in the right direction.
Multi-Table Tournaments at PokerStars
PokerStars hosts multi-table tournaments of all different variations at buyins ranging from $0.10 to as much as $500 in addition to the occasional freeroll that still offers real cash prizes. No-limit Texas Holdem is the dominant game type of course, but players will also find tournaments for Omaha and other game types on occasion.
Tournament types include standard freezeouts, turbos, knockouts, win-the-button tournaments (winner of each hand plays in the button position each round) and more. About half of all tournaments have guaranteed prize pools that range from the low end at just $400 for smaller, low-buyin tournaments to as much as $150,000 for special events.
PokerStars also hosts the occasional special tournament series such as the Championship of Online Poker which acts sort of like a miniature, online-only variation on the World Series of Poker featuring multiple events and guaranteed prize pools ranging from $8,000 to $150,000.
Sit & Go tournaments (SNG) are offered at PokerStars, but the selection is quite limited at this time. On a typical evening, you'll find a handful of heads-up hyper turbo tournaments at buyins ranging from $1 to $500.
PokerStars certainly has the means to host a more robust SNG scene, but it seems the interest among players just isn't there at this point. Overall, PokerStars is weak when it comes to SNGs. Some of the lack of interest may be related to the recent surge in popularity of Spin & Go tournaments.
PokerStars introduced Spin & Go tournaments in 2014 and the new tournament format proved immediately popular. Spin & Go tournaments are still going strong to this day and are the most popular SNG format at PokerStars today.
Spin & Go tournaments are three-person, hyper-turbo SNGs that start each player with 500 chips and progress on three-minute blind increases. At the beginning of each tournament, a spinner randomly selects a top prize between two and 1,000 times your buyin. For example, a $1 Spin & Go can potentially award a top prize of $1,000 while a $25 prize pool can award up to $25,000 to first place.
PokerStars US Traffic
Daily player traffic at PokerStars remains a weakness, especially for those of you used to the golden days of online poker before the federal government stepped in and pushed most of the major operators out of the market.
However, this is about par for the course in regulated poker states. All poker sites currently operated in the United States are limited in how many players they can reach. Relatively speaking, PokerStars is comparable to WSOP and 888. All three poker sites play a constant game of musical chairs when it comes to claiming the top spot in daily traffic on any given day.
Moving forward, PokerStars will need to expand in the US to remain competitive. PokerStars has a strong footing in the US market, but other poker sites have expanded to additional states such as Delaware and Nevada while PokerStars remains firmly committed to the NJ and PA markets.
As more states legalize online gaming, PokerStars will need to expand its horizons and establish operations in those states. If PokerStars gets too comfortable operating exclusively in New Jersey and Pennsylvania, it will eventually find itself out-hustled by other companies that have shown no hesitation in attacking other markets.
PokerStars Casino Review
PokerStars Online Casino can be downloaded as a standalone app or accessed from within the poker client or through the FOX Bet sports betting app, all from a single account. Players can also play PokerStars casino games through the website with no download necessary.
The standalone PokerStars casino website and app offers the greatest game variety with dozens of slots, a smaller selection of table games and a handful of live dealer games. Overall, game variety at PokerStars Casino comes up a little short compared to other options on the market but is reasonable for a brand better known for online poker.
Casino Screenshots
PokerStars Casino Bonus
PokerStars customers who have not yet tried the casino can claim multiple first deposit bonuses worth up to $1,500 in total plus two slots bonuses worth up to $1,000 for a total combined new customer bonus worth as much as $2,500.
This bonus offer is spread across each customer's first three deposits.
First Deposit: 100% up to $500 All Games Bonus
Bonus Code: WELCOME1
Make a first deposit of $25 or more with the bonus code WELCOME1 to claim a 100% match bonus worth up to $500.
Second Deposit: 100% up to $500 All Games Bonus + Mystery Slots Bonus
Bonus Code: WELCOME2
Make a second deposit of $25 or more with the bonus code WELCOME2 for another 100% deposit bonus worth up to $500. Additionally, PokerStars will add a random slots bonus worth anywhere from $5 to $500.
Note: Second deposit must be made within 14 days of the first deposit.
Third Deposit: 100% up to $500 All Games Bonus + Mystery Slots Bonus
Bonus Code: WELCOME3
Customers who make a third deposit of at least $25 with the bonus code WELCOME3 get what is essentially a repeat of the second deposit bonus: up to $500 extra plus a mystery slots bonus worth up to $500.
Note: Third deposit must be made within 14 days of the second deposit.
Bonus Clearing Requirements
Players should note the PokerStars Casino bonuses come with high clearing requirements that may be difficult to achieve within the 28 days given to clear each bonus.
Every $1 in bonus money must be cleared by earning 5 redemption points. Redemption points are earned at varying rates depending on the game being played.
Slots appear to offer the fastest accumulation of redemption points, but the number of redemption points earned by dollar wagered depends on the payback rate of each game. Slots players must wager anywhere from $1 to $246 on slots per redemption point depending on the game being played.
Table games can also be played to earn redemption points, but earn rates vary by game. American roulette offers the fastest accumulation rate with 1 redemption point for every $6 wagered. At the opposite end of the spectrum, players earn 1 redemption point for every $145 wagered in double deck blackjack.
Slots
PokerStars' slots collection consists entirely of games by NetEnt and NextGen that combine for a decent number of options, but far short of many competing gambling sites. Variety in terms of slot themes is excellent, with games of all types on offer.
One big miss right now is a total lack of any progressive jackpot games. Players looking for progressive jackpot slots will have to look elsewhere.
Table Games and Video Poker
The table games and video poker selection at PokerStars is smaller than average but growing. A handful of multiplayer table games are offered as well.
The current lineup of table games includes:
Blackjack (8 variations)
European roulette
Baccarat
Heads-Up Holdem
The video poker options include:
Deuces Wild
Double Bonus Poker
Double Double Bonus Poker
Jacks or Better
Triple Bonus Poker
Joker Poker
Tens or Better
Aces and Faces
All American Poker
Aces and Eights
Live Dealer Games
PokerStars has started the process of adding live dealer games with plans to launch more over time. The current lineup includes:
Live dealer baccarat
Live dealer blackjack
Live dealer roulette
PokerStars Banking Methods
PokerStars accepts credit cards, debit cards, electronic bank transfers and cash via the following deposit methods:
Visa: If you have a Visa credit card or debit card, you can fund your PokerStars account by inputting your card info and choosing an amount to deposit. If you've ever purchased anything from Amazon, you won't have any trouble using your Visa to play at PokerStars.
Mastercard: Same deal as Visa deposits. Any Mastercard-branded card may be used to fund your account.
Instant eCheck: Submit your bank account number, routing number and an amount to deposit. PokerStars will credit your player account immediately.
Skrill: Skrill is an e-wallet that resembles PayPal in function. If you have trouble depositing with a credit card, you can try Skrill as an alternative. Your Skrill account can be funded with credit, debit or online bank transfer.
Instant Online Banking: If you visit the cashier, choose this method and have an account with one of the major banks listed on the cashier's page, you can use your bank account's existing online banking login to authorize a deposit to PokerStars. This method offers the advantage of never sharing your banking info with PokerStars.
PayNearMe: Choose this option if you would like to fund your PokerStars account with physical cash. PayNearMe works by having you choose an amount to deposit and then giving you pay slip which you can then take to your nearest 7-Eleven to pay with cash.
Resorts Cage: Stop by Resorts Atlantic City any time and visit the cashier's cage to fund your PokerStars account with cash. Bring your cash, a photo ID, your PokerStars account info and be ready to recite the last four digits of your social security number.
PokerStars Play+ Card: The PokerStars Play+ Card is a prepaid debit card linked to your PokerStars account. You can sign up for a Play+ Card online and then fund the account immediately via credit, debit or ACH. You'll also receive a physical card in the mail that you can use to withdraw your winnings via ATM and to make purchases anywhere Discover is accepted.
Will PokerStars Open In More US States?
There is no question PokerStars would like to expand into additional states as legislation permits. As a highly-experienced and well-funded poker operator with a great reputation among players, PokerStars has everything it needs to expand its US operations significantly.
The biggest hurdle to PokerStars' US ambitions is the slow speed at which online poker legislation has rolled out across the US over the years. The legalization of online poker in New Jersey, Nevada and Delaware in 2013 sparked hope that much of the US would follow suit in ensuing years.
Instead, the spread of online poker came to a grinding halt for the next four years without a single additional state passing anything to legalize online poker. Pennsylvania brought the drought to an end in 2017 and West Virginia followed suit in 2019 to make it five states with legal online poker.
Additional states are considering or have considered legalizing online poker in recent years, which will clear the path for further expansion. PokerStars will almost certainly get involved everywhere it can as the US market slowly but surely grows.
A second hurdle for PokerStars is the type of legislation enacted in each state. Back when NJ, NV and DE went on a spate of passing online poker laws, two of the three enacted legislation preventing PokerStars from entering the market. Nevada's law included a bad-actor provision targeting sites such as PokerStars while Delaware's law resulted in 888 acquiring a monopoly over online poker.
Things seem to be turning around with more favorable laws enacted in Pennsylvania and West Virginia, though. Additionally, The Stars Group has signed partnership agreements with two major land-based casino operators that will provide pathways into many additional states if and when online poker is legalized.
The Stars Group has a partnership in place with Penn National resorts that could grant PokerStars access to Illinois, Indiana, Kansas, New Mexico, Maine, Massachusetts, Michigan and Ohio depending on the type of legislation enacted in each state.
The Stars Group has a similar agreement in place with Eldorado Resorts to offer online betting and gaming in states where Eldorado operates casinos. That agreement covers Colorado, Florida, Illinois, Indiana, Iowa, Louisiana, Mississippi, Missouri, Nevada, Ohio and West Virginia.
PokerStars offers online poker in New Jersey on a license held by Resorts Casino Hotel. PokerStars NJ can be played via desktop computers (Mac and PCs supported) as well as via mobile apps for iOS and Android devices. Player traffic could still use some improvement, but that should improve over time as PokerStars enters additional states and receives authorization from each to share tables across state lines.
The online poker law enacted in Nevada did no favors for PokerStars due to a "bad actor" clause written into the legislation. Under NV poker law, any poker operator that accepted wagers from US citizens after the passage of the UIGEA in 2006 is prohibited from ever acquiring a license in Nevada.
West Virginia passed a gambling expansion bill in 2019 that includes the legalization of online poker. Now, the big question is whether or not PokerStars can find a way into the market. Under WV law, each of the state's five casinos may launch one gambling site in partnership with a third-party provider.
That does not leave much room for any one provider. However, PokerStars has the advantage of being hugely popular among players and a reputation for fairness despite its insistence on accepting wagers from US citizens after 2006. Each of WV's five casinos have chosen partners for online sports betting, but there are still some slots left for online gambling and poker.
The Pennsylvania Gaming Control Board (PGCB) approved a partnership between PokerStars and Mount Airy Casino Resort to offer online gaming across the state back in 2018, but it took until 2019 for the partnership to yield a functioning online poker room.
Pennsylvania regulators were slow to adopt online poker regulations but finally issued a license to PokerStars in 2019. This led to the launch of PokerStars PA in November 2019 as the state's first approved online poker provider.
In January 2020, PokerStars parent company The Stars Group announced plans to offer online poker in Michigan through a partnership with the Little Traverse Bay Bands of Odawa Indians.
The Odawa tribe operates two land-based casinos in Michigan, Odawa Mackinaw City Casino and Odawa Petoskey Casino. Financial terms of the deal were not disclosed, but we do know PokerStars now has a path to enter the Michigan gaming market.
PokerStars will not be coming to Delaware any time soon due to unfavorable legislation. In Delaware, all online gambling is run by the state lottery through three casinos. All three casinos have a contract in place with 888 for online gambling and poker to effectively shut PokerStars out of the state.