Despite its status as the namesake of Texas Holdem Poker, the state of Texas is not very big into poker or gaming in general. Only a couple of land-based casinos operate throughout the state, and even those are of questionable legality and quality. The gaming options are quite limited here, both online and in the real world.
On this page, we'll start with an explanation of what's available online right now and then follow that up with a discussion of the future of online gaming in Texas. The state is largely opposed to online poker and casino games, but there are glimmers of hope. Let's begin with a look at what is already legal in the Lone Star State.
Legal Betting Sites in Texas
Fantasy Sports:
Rank
Betting Site
Bonus
Rating
Visit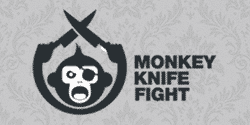 Games of Skill:
Rank
Betting Site
Bonus
Rating
Visit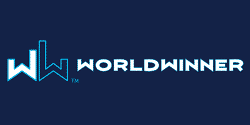 Texas Fantasy Sports Sites
The legal status of daily fantasy sports is unclear at the moment due to a lack of laws addressing the issue head-on. In 2016, Texas Attorney General Ken Paxton issued a nonbinding opinion stating that fantasy sports contests meet the state's definition of illegal gambling.
The attorney general made no indication that the state would begin pressing charges against fantasy sites, but it was enough to spook FanDuel out of Texas. DraftKings decided to stay and fight the case in court and remains available to Texans today.
FanDuel opened its doors to Texans once again in August of 2018, more than two years after exiting the state. FanDuel did not immediately state its reasons for entering the market, but the fact that DraftKings continued operating for a full two years in Texas probably played at least a minor role in the decision.
Numerous attempts to legalize fantasy sports sites have been made in Texas since then. One attempt in 2017 consisted of a group of complementary bills in the House in February 2017 and a companion bill introduced in the Senate the following month.
At just six pages in length, this was one of the most efficient pieces of fantasy-related legislation ever introduced anywhere. Despite its succinctness, the bill somehow managed to classify fantasy sports as a game of skill, introduce regulations to oversee the industry and establish a licensing regime that would require fantasy sites to pay an annual registration fee of $5,000.
Those bills failed to advance beyond a couple of committee hearings and died without further action in the Calendars Committee. Texas fantasy sports remains a legal grey area to this day with FanDuel and DraftKings both active in the state despite the questionable legal environment.
A bill introduced in 2019 sought once again to classify fantasy sports as contests of skill rather than gambling. The bill made it through the House but died in committee in the Senate. No efforts to legalize fantasy sports in Texas have materialized since.
Sports Betting in Texas
Considering how difficult it has proven to legalize fantasy sports, it should be no surprise that sports betting is outlawed in Texas. There is no political will to change that in the foreseeable future as Texas is firmly dominated by anti-gambling politicians. Even the Texas GOP platform plainly states that its members "oppose the expansion of legalized gambling."
The interesting thing is that Texas Attorney General Ken Paxton actually came out in support of New Jersey's Supreme Court case challenging the constitutionality of the national sports betting prohibition. However, Paxton's opposition to PASPA did not originate from a love of gambling; his opposition to the law was based on states' rights and limiting the power of the federal government.
In 2017, Paxton said, "By ending (the federal ban), sates can rightfully decide whether they want regulated sports betting or not."
The American Sports Betting Coalition believes that a legal and regulated sports betting industry would be capable of adding $1.7 billion to the Texas economy annual and create more than 9,300 jobs. Opponents believe the social and financial costs associated with gambling would outweigh any economic benefits. For now, sports betting appears unlikely to gain a foothold in Texas.
Online Poker and Casino Sites
At present, the only forms of legal online betting in Texas are fantasy sports betting and skill games. Title 10 Chapter 47 of the Texas penal code makes it a Class C misdemeanor to participate in any form of betting which is defined as:
"an agreement to win or lose something of value solely or partially by chance."
The only exceptions being that the activity takes place in a private location and nobody takes a profit other than the individuals' personal winnings. Class C misdemeanors in Texas are punishable by a fine not more than $500. Under this definition of betting, the code could easily be applied to people who participate in unlicensed offshore gambling. In practice, nobody has ever been charged for playing poker online or gambling at online casinos.
Texas also considers it a Class A misdemeanor to be involved in the "promotion of gambling." This would include operating a gambling location where a profit is taken by the house, engaging in bookmaking or selling tickets to unlicensed lotteries. Class A misdemeanors are punishable by a fine not exceeding $4,000 and a stint in jail not exceeding one year.
These hardline laws are unlikely to change any time soon. Texas is dominated by anti-gambling legislators in addition to Governor Rick Perry who came out against gambling during his time as governor. In fact, Rick Perry penned a letter to Congress and Senate leaders to reverse the Department of Justice's 2011 ruling that the Wire Act only applies to online sports betting.
Rick Perry is not there, but Texas remains a difficult state for gaming of all types. So far, all efforts to formally legalize daily fantasy sports and online poker have been met with resistance. It seems likely fantasy sports will eventually find a home in Texas, but online poker and gambling still looks to be a long way off.
Past and Pending Legislation
Texas Senator Leticia Van de Putte (D) put forth a joint resolution in 2013 to legalize and regulate online poker at the federal level. The resolution would have needed support from both the House and Senate to pass and it was unable to do so. Even so, the measure shows that at least some Texas lawmakers have poker on their minds.
Representative Joe Barton (R) put forth the Internet Poker Freedom Act of 2013 (HR 2666) to also legalize online poker at the national level. This bill sought to set up a licensing system by which online poker sites could apply for 5-year licenses to host real money poker games across the nation. HR 2666 never made it past the Subcommittee stage and is dead for all intents and purposes.
The passage of HR 2666 would have been a game changer for online poker in the United States. If passed, it would have set the stage for a national player pool and a return of Texas Holdem to the US. Individual states would retain the right to opt out. Although HR 2666 did not specifically pertain to Texas, the bill would have certainly had an impact on Texas.
Texas Horse Racing Betting
Texas racetracks have experienced a significant decline since the year 2000. The state's remaining tracks struggle to keep up attendance or provide significant purses for racing teams. State lawmakers compounded the problem in 2011 by amending the Texas Racing Act to prohibit advance deposit wagering (taking bets online).
Prior to the law coming into effect, customers inside Texas and around the country could use betting websites such as BetAmerica and TwinSpires to place wagers on races hosted at Texas racetracks. Those wagers were comingled with wagers that were placed in person, thereby increasing the betting pool and building larger purses.
The 2011 amendment put an end to that for reasons unclear to this day. Article 11 of the racing act now includes the following text:
"The commission shall adopt rules to regulate wagering on greyhound races and horse races under the system known as pari-mutuel wagering. Wagering may be conducted only by an association within its enclosure. A person may not accept, in person, by telephone, or over the Internet, a wager for a horse race or greyhound race conducted inside or outside this state from a person in this state unless the wager is authorized under this Act."
TwinSpires.com continued accepting wagers from residents of Texas until it was issued a subpoena in 2012. TwinSpires initiated a lawsuit on the basis that the amendment violated the Commerce Clause of the US Constitution. The lawsuit was dismissed and TwinSpires stopped accepting wagers from Texans in 2013. Today there are no legal options for betting on horses or greyhounds in the state.
Effort to Legalize Online Racing Betting in Texas
A new effort to legalize online racing betting in Texas emerged in 2017 with the introduction of HB 3926. This bill was introduced on March 10th of 2017 and it sought to amend the Texas Racing Act to allow Texans to bet on greyhound and horse races that take place inside and outside of Texas via legal betting sites.
This bill appeared to have a decent chance of success for two primary reasons. First, the bill was driven by motivations to fund popular items in Texas – the text of the bill explains that one of its primary purposes was to raise money to provide better body armor for Texas law enforcement officers. Additionally, the bill sought to raise money for charity, with players maybe even being given the option to choose which charities they wish to support as they play.
Secondly, the bill had the support of the horse racing industry in Texas. In a quote provided to Bloodhorse.com, the executive director of the Texas Thoroughbred Association offered his support of the bill and said that it has the potential to raise significant money for horse racing purses.
That bill died in committee with the last action happening way back in April of 2017. Since then, no other serious measures to legalize sports betting in Texas have emerged.
Texas Racetracks
There are three dedicated racetracks and one county fair that host parimutuel horse wagering:
Retama Park

Thoroughbred and quarter horse racing from July – September and year-round simulcast wagering

1 Retama Pkwy
Selma, TX 78154

Sam Houston Race Park

Thoroughbred racing from January – March, Arabian racing from January – March, quarter horse racing from March – May and simulcast wagering year-round

7575 North Sam Houston Pkwy W
Houston, TX 77067

Lone Star Park

Thoroughbred racing from April – May, quarter horse racing from September – November and simulcast wagering year-round

1000 Lone Star Parkway
Grand Prairie, TX 75050

Gillespie County Fair

Thoroughbred and quarter horse racing from July – August and simulcast wagering year-round

530 Fair Drive
Fredericksburg, TX 78624
A fourth racetrack with live racing and simulcasting is in progress as well after Jefferson County voters approved a racetrack in East Texas. According to reports at the time, investors are looking at a location just a bit southwest of Beaumont.