Those of you who are just now hearing of Bet365.com for the first time have come to the right place for a thorough review based on our own extensive experience with this betting operator. Bet365 is not yet a big brand name here in the United States, but it is a company with which we are very familiar due to its long history in the European gaming market.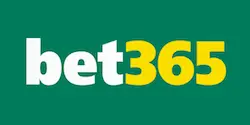 Bet365
Bet365 is an old hand in online sports betting and gambling thanks to extensive experience in the UK and abroad. Bet365.com is now live in the USA with a mobile sportsbook and online betting.
Pros
Operated by a reputable and experienced UK company
Positive reputation among customers
Licensed and legal in the USA
Cons
No live dealer casino games
Smaller than average deposit bonuses
Bet365 Info
Betting Site: Bet365
Website: www.bet365.com
Established: 1974
Country: UK
Support: Phone, live chat and e-mail
Minimum Deposit: $1
Deposit Bonus: $100
Bet365.com originates from Stoke-on-Trent in the UK and has built an empire from its original center of operations there. The Bet365 story dates back to a chain of betting shops established in 1974 that were later turned into an international online gaming empire by the daughter of the man who started it all back in 1974.
Online betting operations began in 2000 and Bet365 grew quickly from there. Today, Bet365.com boasts 22 million customers from around the world and employs more than 3,500 people. In the USA, Bet365 Sportsbook is licensed in the following states:
New Jersey
Colorado (coming soon)
And more to come
Although Bet365 is now one of the largest betting operators on the international stage, it remains family-run to this day. That makes Bet365 somewhat of an oddity in the increasingly corporate world of online sports betting characterized by boardrooms, stockholders and billion-dollar mergers.
Perhaps the lack of stockholders is what has given Bet365 the freedom to do things a bit differently than many of its competitors. They run a tight ship no doubt, but if you look closely, you'll see the little details that separate Bet365 from many of its publicly traded competitors.
We notice this especially when it comes to customer support and accepting large wagers on sports leagues not covered by many other sportsbooks. This is not a perfect mobile sportsbook by any stretch, but there are definitely some reasons to consider it if you're in the market for a new betting site.
The remainder of our Bet365 review will go into greater detail on its strong and weak points, the types of wagers that are offered and much more. We will begin with a close look at Bet365 Sportsbook and follow that with a Bet365 Casino review.
Bet365 Sportsbook Review
We mentioned earlier that we know the Bet365 brand very well, and that means we can review this site not just from a technical perspective, but also from a bigger picture point of view regarding its reputation for security, general approach to the business and much more.
For instance, we know Bet3565 has a reputation for taking larger wagers than most sportsbooks, for often being the first to post the odds and for frequently offering better odds than competing sportsbooks
Bet365 can be a little light on deposit bonuses, though. The new customer welcome bonus is smaller than average and reload bonuses are rare. On the other hand, Bet365.com does offer some interesting promotions for each season such as instantly paying off NFL wagers if your team gets ahead by 17 at any point.
This approach sets Bet365 apart from the competition by appealing more to high volume bettors. Some people call Bet365 a recreational book, but the lines can be very generous here at times, so we think it's worth checking in with Bet365 prior to betting elsewhere just to be sure.
Bet365 Bonus and Promotions
100% up to $100
Bet365 has debuted in the US with a 100% deposit bonus for up to $100 in site credit.
You can claim this bonus by signing up for an account and depositing $10 or more. Bet365 will add an equal amount to your account (up to a maximum of $100 extra) for use on additional wagers.
No bonus code is needed to claim this offer.
Important terms and conditions:
Deposit bonus is awarded as site credit only and cannot be withdrawn, but any winnings made with the bet are withdrawable
Bonus must be rolled over one time prior to withdrawal at odds of -500 or greater – i.e. a $100 bonus would require $100 worth of wagers before withdrawing
Bonus cannot be used on if bets, reverse if bets, teasers or as risk on banker bets
Visit Bet365 and Claim Your Bonus at:
Other Promotions
Bet365 tends to run a few promotions year-round while switching out others on a regular basis depending on the sport of the season.
Two long-running promotions that were ongoing even before Bet365 came to the US are geared around parlay wagers:
Earn an enhanced payout (awarded as site credit) on your successful parlays when you add two or more pre-game selections involving the NFL, college football, CFL, NBA, WNBA, college basketball, MLB and NHL.
The more legs included in your parlay, the bigger the bonus payout. Successful two-leg parlays receive a 5% bonus and payout bonuses increase from there all the way up to 50% extra on 12-leg parlays.
Enhanced Tennis Parlay Payouts
Tennis parlays are treated to the same bonus payouts as detailed above for the major North American sports. Place a pre-match tennis parlay involving two or more legs to receive an extra 5% to 50% in site credit if your parlay is a winner.
In addition to the above longstanding promotions, Bet365 holds other types of promos for the major sport of the season. As examples, here are two promotions offered during the MLB and NFL seasons:
Place a pre-game moneyline wager on any NFL game and if your team gets ahead by 17 points at any time, your bet is marked as a winner no matter what happens later. This offer also includes moneyline wagers included in parlays – if your team gets ahead by 17, that leg of your parlay will be considered a winner.
Same idea as above – if your MLB team gets ahead by 5 runs or more at any point, your moneyline wager is automatically graded a winner no matter what happens over the rest of the game.
We have also seen Bet365 offer similar deals for other sports. For example, Bet365.com has run promotions paying early for NBA games when your team gets ahead by 18, NHL games when your team gets ahead by three and tennis matches when your pick gets ahead by two sets.
Sports Markets and Types of Bets Offered
One of the ways in which Bet365 seeks to differentiate itself from the competition is by taking wagers on sports leagues and small around the world, including larger wagers than most other books are willing to take.
Bet365's coverage includes all the standard sports and leagues one would expect from a licensed sportsbook. This includes wagers on the NFL, MLB, international soccer, rugby, tennis, mixed martial arts and so on.
The full list of sports covered does not look particularly expansive at first glance, but the true depth of offerings is revealed when you select any particular sport to see the many leagues on offer.
Their baseball coverage, for example, extends beyond the MLB to even including Triple A minor league games (and sometimes even in-play betting on minor league games). Basketball includes the NBA and WNBA of course, plus international competitions such as the FIBA World Cup and international women's games.
Bet365 is also one of the only books with MMA betting that extends beyond the UFC to include other organizations such as Bellator and Combate.
The following table shows the sports covered by Bet365 at the time of this review, but keep in mind some smaller leagues may be missing as they are added/removed based on the season.
Football

Basketball

NBA
WNBA
FIBA World Cup
International Men
International Women

Baseball

MLB
Triple A Minor League
International domestic leagues

Hockey

NHL
International Friendlies
IIHF
Champions Hockey League

Soccer

MLS
UEFA
EPL
Champions League
Dozens of international domestic leagues

Tennis

ATP
WTA
ITF (extensive ITF coverage)

Boxing and MMA

Cricket

ICC
Super League
Twenty20 World Cup

Darts
Golf

PGA Tour
European Tour
LPGA

Australian Rules

Cycling
Motorsports

Rugby Union

Internationals
World Cup
Six Nations
The types of wagers offered by Bet365 are similarly diverse:
Moneylines, point spreads and totals
In-play betting
Futures
Team props, player props and game props
Parlays, round robins, teasers, bankers
If bets, reverse if bets
When it comes to parlays, Bet365 provides a significant amount of customization ability to customers. If you add two or more selections to your betting slip, you can select the "parlay options" menu item at the bottom of the slip to build straight parlays, round robins and other parlay variations.
Bet365 In-Play Betting
In-play betting forms the core of the Bet365 business model, perhaps more so than almost any other online sportsbook. In the past, Bet365 has stated that up to 80% of its sports betting revenue comes directly from in-play betting.
Bet365 was not the very first site to introduce in-play betting, but it was an early adopter. One thing Bet365 did do first, however, was bring in-play betting to the mobile device. Bet365 mobile was the first app of its kind to give customers the ability to bet on games in real time while on the go.
Today, the Bet365.com in-play betting menu is extensive. You'll find dozens of in-play betting events on normal weekdays and literally hundreds of in-play events on weekends.
You can see what's on offer today by logging in to the Bet365 app or website and selecting "Live In-Play." From there, you can select schedule and adjust the date to see a full list of upcoming live events as well.
The in-play betting interface provides a fairly in-depth view of what's happening on the field or court of play. Rather than showing scoring updates alone like some sportsbooks are doing right now, Bet365 actually provides a digital representation of the field/court showing who has possession, how many timeouts remain and other stats.
For example, live NFL betting comes with a scoreboard and depiction of the field showing which team has possession, field position, play number, time remaining in the quarter, timeouts remaining and outcome of the last play.
In-Play Betting Screenshots
Bet365 is also has more live streaming sports video than any other site on the market. Major North American sports are still missing in action (as they will be for all sites for some time due to restrictive broadcasting contracts), but international events are often broadcast free on Bet365.com.
This includes live video for certain tennis matches, soccer games, table tennis events, select WNBA games, beach volleyball and more. All games streamed on Bet365.com are also covered with in-play betting.
No other online sportsbook in the US or otherwise has a live steaming menu as comprehensive as what can be found at Bet365.com.
Bet365 Website and Interface
The Bet365.com website has long featured a simple, columns-based layout that presents quite a bit of information onscreen at once. The far left column is used for navigating sports and leagues while the rest of the screen is devoted to showing the various types of wagers on offer for your spot.
The website looks simple at first glance, but there are actually a good number of features buried behind nondescript icons. Finding basic wagers is simple, but there is a bit of a learning process when it comes to certain advanced features such building your own round robins or even just figuring out how to view the in-play schedule a few days out.
Unlike almost every other major sportsbook, Bet365 software is completely proprietary. While other sportsbooks tend to rely on third-party software providers by companies such as Kambi and Bet.Works, Bet365's software is designed in-house.
This means there is no other site quite like Bet365 for better or worse. The design and styling look a bit dated by modern standards, but the website functions quickly and is feature-rich.
Bet365 Sportsbook Screenshots
Bet365 Mobile App
The Bet365 mobile app can be downloaded for iOS or Android and provides the same range of features, sports and live streaming options as the full desktop website. In short, the app looks and functions just like the website except resized for mobile viewing.
Our experience with the Bet365 app has been positive so far with an interface that facilitates easy navigation, constant odds updates during in-play betting and quick responses to user input. Tapping any wager instantly adds it to the betting slip where bet amounts can be adjusted and parlays constructed if desired.
The homepage of the app presents users with an overview of the day's bigger events and popular wagers along with a menu for quick navigation to specific sports, promotions and in-play betting events.
Mobile App Screenshots
Bet365 Casino Review
Bet365 Casino launched in conjunction with the sportsbook and offers a variety of slots, table games and video poker accessible from a single player account.
Casino games at Bet365 are powered by a variety of established third-party software providers including:
IGT
NetEnt
WMS Games
Barcrest
NextGen
Bally
Shuffle Master
In all, Bet365.com casino offers roughly 140 games.
Game quality is commendable, but Bet365 is well behind the curve compared to some of the more established US gambling sites that now offer upwards of 400 or more casino games from an even wider variety of providers.
Bet365 has always been focused more on sports betting than casino gambling, but it wouldn't be all that hard for a company of this size to significantly expand its collection.
However, overall quality remains high. Bet365 casino games load quickly, the games look nice and payout rates are in line with the industry average. The biggest issue Bet365.com faces is stiff competition from other providers with bigger game lineups.
Bet365 Casino Bonus
100% up to $200
Bet365 will match your first deposit or transfer into the casino with a 100% bonus to give you up to $200 as a new player. If you deposit $100, for example, Bet365 Casino will give you an extra $100 on top of that. Likewise, a $200+ deposit will get you an extra $200.
This bonus is open to new casino customers only, but you may still claim it even if you have already signed up as a sportsbook customer. You can either make your first deposit straight to the casino or transfer money from the sportsbook to the casino to claim this bonus.
The minimum qualifying deposit or transfer is $20 and no promo code is needed.
Claim Your Bet365 Casino Bonus at:
How to Claim
Sign up for an account or log in to your existing Bet365 account
Deposit or transfer at least $20 into the casino
Visit the members area and choose "claim now" in the available offers section
Note that you may still claim this bonus even if you have already deposited at Bet365 Casino previously. When you select the "claim now" option, Bet365 will automatically apply the bonus to the largest deposit you have made in the seven days prior to claiming.
How to Clear
Under the bonus terms, you must wager the value of the bonus amount 15 times prior to making a withdrawal. For example, you would need to place a total sum of wagers equal to $1,500 to clear a $100 bonus.
Additionally, the following games do not count towards your bonus rollover requirements: live dealer games, video poker and double up wagers, roulette, baccarat, casino poker, slots double up games, blackjack, craps and hi-lo.
Bet365 Slots
Slots account for the majority of Bet365's casino game selection and the variety ranges from standard reel-style machines to the latest video slots from NetEnt.
Bet365 Casino features a handful of real-world slots converted for online play alongside numerous games from other providers that run the range from large jackpot slots to advanced video slots packed with features.
Variety is good, but Bet365.com comes up a bit short in terms of sheer quantity compared to the competition.
Slots Screenshots
Table Games and Video Poker
Bet365 Casino offers 10 table games and a collection of nine video poker machines by Game King.
Total table game selection is still fairly limited with five roulette variations, three blackjack variations, three card poker and let it ride.
The video poker collection consists of Jacks or Better, Bonus Poker, Bonus Poker Deluxe, Double Bonus Poker, Double Double Bonus Poker, Triple Double Bonus Poker, Deuces Wild, Deuces Wild Bonus Poker and Joker Poker.
Table Game Screenshots
Live Dealer Casino Games
Bet365 has not launched live dealer casino games in the USA. However, we anticipate that will change in the not-too-distant future.
In the UK, Bet365 Casino has had live dealer games for years. We know the company is more than capable of hosting live dealer games, but for now it seems to be a matter of getting the rest of the casino settled in here in the US before dealing with the technical challenges involved in managing human dealers in an online casino environment.
Bet365 Deposit Methods
The list of deposit methods accepted by Bet365 covers a standard range of electronic and cash-based options. Credit cards, debit cards, bank transfers, e-wallets and cash deposits are all accepted.
Bet365 accepts Visa and Mastercard deposits free of charge. Making a deposit is no different than purchasing something online with your credit card. Just fill out your card information, choose an amount to deposit and submit the request for instant funding.
If you select this option and see your bank on the list of accepted banks, you're in action. All you need to do is choose an amount to deposit and then log in to your existing online banking account to confirm the deposit.
Bet365 Prepaid Mastercard
This is Bet365's branded prepaid card solution. After you request a card online, you can fund it instantly via debit, credit or PayPal while waiting for your physical card in the mail. After you receive your physical card, you can use it to withdraw cash from your Bet365 account or make purchases anywhere Mastercard is accepted.
PayNearMe is the fastest way to fund your Bet365 account with actual cash. This method works by selecting PayNearMe and typing in an amount to deposit. You will then be given a barcode that you can either save on your phone or print. Next, take the barcode to your nearest PayNearMe location (7-Eleven, CVS pharmacy and other locations) to pay with cash. Your Bet365 account will be credited shortly thereafter.
If you're in the Atlantic City area, you can stop by the cashier's cage at the Hard Rock Casino to fund your account with cash. You'll need your Bet365 account details, ID and cash.
If you're familiar with PayPal, think of Skrill as the gambling-focused version of PayPal. You can sign up for a Skrill account at Skrill.com and then load it with funds via credit card, debit card or online banking. From there, you can move money from Skrill to Bet365 and then back again when you're done betting.
Paysafecard is another quick method to fund your Bet365.com account with cash. First, visit a local sales outlet to find the nearest Paysafecard location. Once there, you can buy Paysafecard vouchers in denominations of $10, $25, $50 or $100. Lastly, log in to your Bet365 account, select Paysafecard and enter the 16-digit voucher code printed on your Paysafecard receipt.
PayPal is now willing to do business with licensed betting sites, which of course includes Bet365. For the unfamiliar, PayPal is an e-wallet that can be used to store funds, make payments and receive payouts.
A Brief History of Bet365
Bet365 has an interesting history if you happen to find tales of entrepreneurship worth your while. Unlike the majority of its competitors whose stories are so convoluted with stock offerings, buybacks and mergers that it's hard to tell where one ends and the next begins, Bet365 has a simple, linear history we can trace back to the very beginning.
The online betting behemoth we now know as Bet365.com began as a chain of UK betting shops started by Peter Cotes in 1974. He brought his daughter Denise Coates into the family business at a young age to work as a cashier. She later moved into the accounting side of the business and sharpened the skill that would prove very useful down the line.
Eventually, her father gave her a small chain of underperforming betting shops to manage on her own while still in high school. She put everything she had learned to use and managed to turn things around at those shops.
Denise took a big risk in 2000 when she convinced her family to take out a large loan on the business in order to launch online betting. Thus, Bet365.com was born and headquarted in a Portakabin in a parking lot.
Bet365 launched to the public in 2001 under the leadership of Denise Coates and quickly became a successful operation. The Coates family sold their brick-and-mortar betting ships to Coral for £40 million in 2005 and immediately paid off the loan originally obtained to start Bet365. From that point on, it was uphill all the way.
Today, Denise Coates is a billionaire, Bet365 employs more than 3,500 people and the site boasts over 35 million customers from around the world. With the US market and all its massive potential just beginning to unfold, Bet365 most likely has its best days still ahead.
Bet365 State Specific Operations
Now that Bet365 has finally hit US shores, we can look ahead to consider where it may land next. Below, we look at the options Bet365 has in each state with legal sports betting and online gambling.
We first learned Bet365 would be coming to the US last year when it was revealed the company had applied for a casino service industry enterprise (CSIE) license and had a partnership in place with Hard Rock Atlantic City. Neither company has disclosed the finer points of that deal.
Bet365 later launched in New Jersey by way of Hard Rock AC as required by state law. Land-based casinos are the only entities eligible for online gambling licenses, but each casino may partner with independent technology providers such as Bet365 and to operate up to three independently branded gambling sites.
Hard Rock Atlantic City already operates one online sportsbook and casino under its own name and another in partnership with Unibet. The addition of Bet365 brings Hard Rock up to its maximum total of three separate gaming sites.
More recently, Bet365 acquired a big chunk of real estate in New Jersey to serve as its US headquarters. A 19,000 square foot office space in Marlton foretells big plans for Bet365 in the United States.
The legalization of sports betting in Colorado at the end of 2019 opened the door to an attractive market with a reasonable 10% tax rate and sizable population. Bet365 gained access to the Colorado market through a partnership with Century Casinos, Inc., parent company of two casinos.
In a press release announcing the partnership, Century Casinos revealed it has chosen Bet365 to serve as its second online betting partner but did not mention a retail sportsbook. For now, it appears Bet365 Colorado will be a strictly mobile operation.
Bet365 is prepared to enter New York State thanks to a partnership agreement reached with Empire Resorts last year. Under the terms of that agreement, Bet365 will provide sports betting and online gambling services to Resorts World Catskills. This will include everything needed to operate a retail sportsbook, mobile betting and online casino games if permitted by law.
New York has already authorized in-person betting on a limited basis, but more legislation is needed for mobile betting and online gambling. If those additional forms of online gaming are legalized, Bet365 and Resorts World Catskills will be ready to capitalize together.
Resorts World Catskills has struggled since opening, but sports betting could provide an answer to the casino's troubles. Although sports betting itself is not a high-margin activity, it does attract foot traffic that will spend money on other amenities and gaming options. If mobile betting is ever approved, that in itself could prove quite lucrative in a market as large as New York.
Pennsylvania could prove a bit tougher for Bet365 to crack. State law allows land-based casinos to operate several online casino brands (similar to how New Jersey does it), but only a single online sports betting brand.
Bet365 will be entering the PA market late in the game and that could cause problems with finding a suitable land-based partner. The majority of Pennsylvania's land-based casinos have already found partners for online sports betting and gambling.
Still, there are some possibilities and Bet365 has more than enough experience in online gaming to make it an attractive partner.
Bet365 has given no indications it has anything imminent planned for West Virginia. State law there allows each land-based casino to operate up to three individual mobile sportsbooks for a grand total of 15 betting sites at full market capacity.
There are still opening for Bet365 in WV, but we have heard nothing regarding a partnership or plans. WV should be an attractive market with reasonable licensing fees and tax rates, so don't be surprised if Bet365 does find a way in at some point.
Indiana should be a fairly easy market for Bet365 to enter if it chooses. Under Indiana sports betting law, each land-based casino may partner with up to three different providers to launch individual betting apps and websites.
With 14 casinos already licensed to offer mobile sports betting if they wish, that means the Indiana market could support more than three dozen online sportsbooks at full capacity. That leaves plenty of room for Bet365 to find a partner in Indiana.
The Iowa sports betting market is shaping up to look a lot like Indiana's in terms of market access. Each casino in Iowa may partner with up to two providers to operate online betting and that leaves room for Bet365 to find a partner even at this late stage.
The Michigan sports betting law passed in December 2019 allows land-based casinos to partner with online operators such as Bet365 to launch mobile sportsbooks. Bet365 has not yet announced any partnerships in Michigan, but there is still plenty of time.
The Illinois sports betting law approved in 2019 is not ideal as it establishes an 18-month moratorium on online betting operators and makes available just three mobile-only licenses. Still, BettingUSA will be watching Illinois closely for any news from Bet356 and update this page accordingly.