The Belmont Stakes, third jewel in the Triple Crown of horse racing, clocks in at a hefty 1 ½ miles to make it a grueling race at the end of a demanding stretch for any horse.
After an unusual schedule the last time around caused by the coronavirus pandemic, the 2021 Belmont Stakes will hopefully signal a return to normalcy. Currently, Belmont Stakes officials plan to hold the race on Saturday, June 5th, 2021.
Whether or not the race is held as normal this time around remains to be seen, but the show will go on one way or another. With that in mind, we present this ongoing and up-to-date guide for all key information needed to bet on the Belmont Stakes online safely and legally. Read on for scheduling updates, TV coverage, the latest betting odds and more.
Best Belmont Stakes Betting Sites
Rank
Betting Site
Bonus
Rating
Visit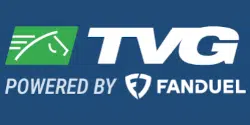 Betting on the 2021 Belmont Stakes
Belmont Stakes betting will resume as normal in the 2021 edition following a disrupted event in 2020 that saw the event delayed, race length shortened and in-person attendance restricted out of COVID-19 concerns.
The 2021 Belmont Stakes is tentatively scheduled to be held as normal, although racing officials will be in communication with health experts to determine any necessary precautions needed for the 153rd running of the race.
2021 Belmont Stakes Betting Odds
Projected betting odds are unavailable as of today this far out from the race, but pundits and oddsmakers will be watching the next up-and-comers over the next few months. Soon, they'll begin publishing projected odds in anticipation of another edition to be hosted at Belmont Park in New York.
As race day approaches, oddsmakers will begin finalizing their predictions and then issue the morning line odds the week of the race after post positions have been selected. After the drawing of the post positions and publishing of the morning line odds, licensed horse racing betting sites will open their books and begin accepting wagers.
Check back later for updates. BettingUSA will update this page as the projected odds are first published, then updated and then replaced with the official morning line odds.
2020 Belmont Stakes Results
The 2020 Belmont Stakes was significantly altered due to coronavirus-related disruptions to the racing industry but was run successfully without fans in attendance.
Despite the lack of in-person attendance and trackside wagering, the 2020 Belmont Stakes festival still managed to attract nearly $68 million in racing bets from advance deposit wagering sources (online betting sites / mobile apps) and off-track betting outlets (OTBs) from across the country.
Total Belmont Stakes betting handle was down significantly from the more than $100 million it managed to generate the previous year, but the nearly $68 million in handle it did manage to generate was not a bad outcome all things considered.
As for the race itself, pre-race favorite Tiz the Law delivered a strong performance as expected to win the race by 3 ¾ lengths. Dr. Post came in second and was followed in third place by Max Player.
| | | | |
| --- | --- | --- | --- |
| Horse | Post Position | Morning Line Odds | Final Odds |
| | | | |
| 1st: Tiz the Law | 8 | 6-5 | 4-5 |
| 2nd: Dr. Post | 9 | 5-1 | 7-1 |
| 3rd: Max Player | 3 | 15-1 | 14-1 |
| 4th: Pneumatic | 10 | 8-1 | 17-1 |
| 5th: Tap It to Win | 1 | 6-1 | 5-1 |
| 6th: Sole Volante | 2 | 9-2 | 11-1 |
| 7th: Modernist | 4 | 15-1 | 23-1 |
| 8th: Farmington Road | 5 | 15-1 | 17-1 |
| 9th: Fore Left | 6 | 30-1 | 25-1 |
| 10th: Jungle Runner | 7 | 50-1 | 29-1 |
Where it is Legal to Bet on the Belmont Stakes Online
Online racing betting is permitted in most states as displayed in the chart below. States filled with blue allow mobile racing betting while those filled with red do not. Readers may click or tap any state below for more information specific to that state.

Online Racing
How to Bet on the Belmont Stakes Online
For racing fans unable to attend in person, horse racing betting sites and mobile racebook apps provides the most convenient and widely available access to parimutuel wagering pools for the Belmont Stakes and all other major horse races.
Fans 18 or older in most US states can bet on the Belmont Stakes online through mainstream racebooks such as those listed near the top of this page. BettingUSA only lists betting sites that are licensed, legal and regulated.
Wagers placed with these racebooks are comingled with wagers taken from all sources, which means fans are paid at true track odds the same as if those bets had been placed at the track or the nearest OTB.
Getting Started
Horse racing fans can get started by choosing a safe betting site (see above) and signing up for an account. All mainstream racebooks cover the Belmont Stakes each year with a full menu of wagering options, full track odds and live racing video on the day of the race – all of which are advantages offered exclusively by licensed racebooks.
Here's the step-by-step guide for getting started:
Sign up for an account: Regulated betting sites are required by law to verify the age, identity and location of every customer. In turn, customers are asked to provide basic personal information such as name, address and phone number when signing up.
Make a deposit: After signing up, the next step for new customers is to make a deposit. Most betting sites offer a similar array of deposit methods, with some of the most common being credit/debit card, ACH bank transfer, cash via PayNearMe and in-person cash deposits at select tracks in some cases
Research the horses: The country's major racebooks provide numerous handicapping tools such as past performance cards and other online tools designed to streamline the research process.
Place bets: Betting opens roughly 24 hours prior to the race, and the odds will fluctuate until post time as action comes in from the public. At this point, customers need only log in, visit the Belmont Stakes betting page and click or tap a horse to place a bet. Results will be posted after the race and winnings paid shortly thereafter.
Types of Wagers
Betting on the Belmont Stakes is no different than betting on any other race. All standard horse racing wagers are approved for the Belmont Stakes and payouts are determined as normal by splitting the various wagering pools among all winning bettors.
The basic types of wagers that can be placed on the Belmont Stakes include:
Exotics:
Multi-race bets: