The first New York sportsbooks opened in July 2019, a little over a year after the Supreme Court overturned the federal sports betting prohibition. Today, commercial and tribal casinos across the state operate retail sportsbooks.
Mobile sports betting in New York is still a work in progress. There is clearly desire among the legislature to legalize and regulate online sports betting, but lawmakers have struggled to reach a consensus on how to approach the issue.
In the meantime, online horse racing betting and daily fantasy sports serve as the next closest alternatives to mobile sports betting.
Best New York Betting Sites
Sportsbook Apps:
(Note: NY sports bettors can create an account, deposit, and collect winnings at the following online sports betting sites – but must be located in New Jersey to make wagers.)
Fantasy Sports:
Rank
Betting Site
Bonus
Rating
Visit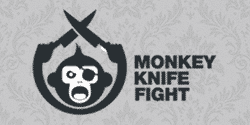 Horse and Greyhound Betting:
Legal Online Betting in New York
Several forms of online betting are already legal in New York. Daily fantasy sports, horse betting and greyhound betting are all legal within the state. Below is a list of operators based in the United States that already accept customers from New York.
Fantasy Sports:
Horse and Greyhound Racing:
New York Sports Betting
Sports betting is legal in New York due to a referendum approved by voters in 2013 permitting the state's four upstate commercial casinos to operate retail sportsbooks pending a change in federal law. The Supreme Court took care of that with its landmark ruling against PASPA in 2018.
After the Supreme Court ruling, the next thing that needed to happen was for the NY Gaming Commission to issue regulations governing the conduct of sports betting. The Commission did so in June 2019 and the first sportsbooks opened the following month.
Tribal casinos gained the authority to open retail sportsbooks as well by extension due to gaming compacts that allow them to offer the same types of gambling as commercial casinos. As a result, all casinos in New York may potentially operate sportsbooks if they wish.
Mobile Sports Betting in New York
The 2013 sports betting referendum that brought retail sportsbooks to New York is limited in scope to bets placed in-person at casinos. The law was actually written specific to commercial casinos located in upstate New York, but gaming compacts between Native American Groups and the state allow tribal casinos to offer any game authorized by state law.
One other key area the 2013 law does not address is online sports betting. Lawmakers will need to pass additional legislation to authorize mobile sportsbooks in New York, but progress on that front has been stalled by competing views of how (and if) that should be accomplished.
Lawmakers have introduced multiple bills since 2018 to legalize mobile betting but have been stymied at varying points along the way. Even so, New York looks increasingly likely to pass an online sports betting bill sooner or later.
One potential roadblock to passing new legislation is the opposition of prominent anti-gambling senator Liz Kreuger. She chairs the Senate Finance Committee and could singlehandedly strike down any law that passes her desk. This represents a serious problem for sports betting legislation because it would have to go through the Finance Committee due to its potential impacts on state finances.
A second roadblock comes from Governor Andrew Cuomo, who insists legalizing mobile sports betting would require a constitutional amendment – a much more involved process than merely passing a new law.
With Governor Cuomo and anti-gambling lawmakers presenting a serious challenge, pro-gaming lawmakers attempted in early 2019 to include online betting in the state's budget bill. Governor Cuomo spoke fondly of sports betting at the time, but it turned out his support of betting extended only to retail sportsbooks and he declined to include the provision in the budget bill.
Lawmakers discussed taking up the issue again in 2020 but were unable to reach a consensus before the end of the legislative deadline.
Online Betting Operators Planning Their Move
It seems to be a question of "when" rather than "if" mobile sports betting is legalized in New York. The market demand is clearly there and has been more than demonstrated over in New Jersey where the majority of wagers made via mobile devices already outstrips those made in-person.
In fact, smart money is already moving in on the industry.
New York Horse Racing Betting
Horse racing betting is widespread and readily available across New York. Fans can bet trackside at any of the state's 12 racetracks, nearly 100 off-track betting parlors or online through mobile betting sites that are authorized to accept wagers from New Yorkers.
Online Horse Racing Betting in NY
The Horse Racing division of the New York State Gaming Commission oversees the conduct of racing and parimutuel wagering within the state. The Commission
Under New York law, advance deposit wagering (online betting) may be offered by licensed operators. 9 NYCRR § 4500.1 states account wagers may be placed "in-person, via telephonic device or by the internet or by communication through other electronic media."
Multiple ADWs are authorized to provide online horse racing betting in New York today. The most prominent online parimutuel wagering providers licensed in NY include:
NY Daily Fantasy Sports
New York continues to be one of the most trouble states for daily fantasy sports despite passing legislation to legalize the activity in 2016.
Fantasy sites first came to New York before the legality of fantasy contests was clear. After several years of operating in the state, the major DFS sites were forcibly ejected due to an unfavorable opinion from the Attorney General and subsequent cease-and-desist orders.
In November 2015, New York Attorney General Eric Schneiderman dealt a virtual deathblow to the daily fantasy sports industry in New York. He issued a pair of cease-and-desist letters to FanDuel and DraftKings that ordered both sites to stop operating within the state immediately.
The crux of the issue came down to the state's top lawmaker making a fairly compelling argument that the daily fantasy sports model meets the state's definition of illegal gambling. Major providers FanDuel and DraftKings fought the order, and experienced a number of ups and downs over the next year.
At one point, fantasy sites received a brief respite from Schneiderman's cease and desist. They later pulled out again as a part of an agreement to help push two pro-legalization bills that were progressing through the state legislature.
The companion bills seeking to legalize and regulate fantasy sports in New York eventually made their way through the legislature to land on the desk of Governor Andrew Cuomo. He signed the bills on August 3rd of 2016 to finally legalize real money daily fantasy sports.
Today, daily fantasy sites are required to pay an annual licensing fee of $50,000 and a 15% tax on revenue. The legislation also requires licensed fantasy sites to identify "highly experienced players" to other users, keep player funds segregated from operational funds, provide voluntary self-exclusion programs for customers and restrict access to anyone under the age of 18.
Unfortunately for DFS players, the story does not end there. Anti-gambling groups sued Governor Andrew Cuomo shortly after the passage of the fantasy sports law. The lawsuit is ongoing to this day. In 2020, an appeals court ruled against the daily fantasy industry by declaring the 2016 law unconstitutional. This story is ongoing, and the future is uncertain, but DFS sites are still active in New York.
Online Gambling in New York
New York has flirted with legalizing online gambling for years, particularly online poker. Lawmakers have shown no real interest in passing legislation to legalize online casinos in NY, but they have considered multiple bills to authorize online poker.
Pro-gambling lawmakers have introduced bills every year since 2014 in an attempt to authorize online poker in New York. Those efforts have failed to yield results to date, but the effort continues to this day.
Senator Joseph Addabbo has played a key role in pushing lawmakers to authorize online poker over the years. His efforts include the introduction of S 18 in 2019 and again in 2020, a bill that would classify poker as a game of skill rather than gambling.
Under S 18, online poker operators would be able to apply for licenses at a hefty price of $10 million each and then be subject to a 15% tax on gross revenue. The bill failed to progress in 2020, pushing New York online poker efforts over to 2021.
NY Online Lottery

The New York Lottery offers a subscription service for players who live within state lines. The service does not sell scratch cards or individual tickets à la carte but does allow customers to purchase subscriptions for its biggest draw games.
Players may manage up to 10 subscriptions at a time and either choose their own numbers or allow the lottery system to provide random picks.
MyNYLottery.org is the official website to buy NY Lottery tickets online. No other third-parties are authorized to sell NY Lottery products.
Games available for online subscriptions include:
Mega Millions
Cash 4 Life
New York Lotto