New York is a pro-gambling state that allows most forms of online gaming. That includes online horse betting, greyhound wagering and fantasy sports. Nearly every legal betting site based in the United States accepts customers from the state of New York.
Sports betting is legal at commercial and tribal casinos in New York right now. Rivers Casino NY was the first to launch in July 2019 and was followed by sportsbooks at Tioga Downs, Point Place Casino and Turning Stone Casino and more.
There have also been some efforts to legalize online sports betting, casinos and poker sites in New York. Those efforts have failed to result in action, but there is a clear desire among lawmakers to expand the state's legal online gaming options.
Best New York Betting Sites
Fantasy Sports:
Rank
Betting Site
Bonus
Rating
Visit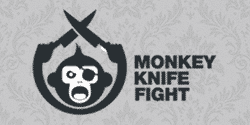 Horse and Greyhound Betting:
Games of Skill:
Rank
Betting Site
Bonus
Rating
Visit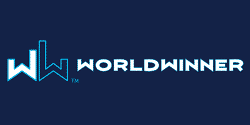 Passage of the measure in New York would create a situation similar to Nevada, where online poker is allowed but not other forms of casino gaming. We have much to look forward to in New York, so let's get to it. I'll start with an overview of the latest poker proposal and then discuss what is already available to New Yorkers today.
Legal Online Betting in New York
Several forms of online betting are already legal in New York. Online skill games, fantasy sports, horse betting and greyhound betting are all legal within the state. Below is a list of websites based in the United States that already accept customers from New York.
Fantasy Sports:
Horse and Greyhound Racing:
Skill Games:
Each of the above forms of gaming is already legal at the national level. Fantasy sports and skill games are classified as "contests of skill" by federal law and are therefore legal at the national level. However, individual states have the right to opt out of any form of wagering (including fantasy sports). You may wager and win real money at these websites. Fantasy sports betting has seen tremendous growth in recent years and the sites mentioned above regularly host contests with multi-million dollar prize pools.
Horse and greyhound racing are also legal at the national level thanks to an exemption written into the UIGEA. Individual states are authorized to ban any of these forms of gaming, but most states have opted not to criminalize any of those activities.
NY Sports Betting
Sports betting is already legal in New York thanks to a 2013 referendum permitting the state's four upstate commercial casinos to offer sports betting should the federal prohibition be rescinded. The Supreme Court took care of that with its landmark ruling against PASPA in 2018 and the first NY sportsbooks will be opening soon.
After the Supreme Court ruling, the next thing that needed to happen was for the NY Gaming Commission to issue regulations governing the conduct of sports betting within the state. The Commission handled that in June 2019 to finally start the ball rolling for local casinos to begin launching sportsbooks.
---
Rivers Casino Sportsbook holds the proud distinction of accepting New York's first ever legal sports wager. Schenectady Mayor Gary McCarthy placed the first legal wager on July 16th, 2019 during the sportsbook's grand opening ceremony.
The newly-constructed Rivers Casino Sportsbook occupies 5,000 square feet near Van Slyck's lounge just off the main gaming floor. Inside, customers will find six staffed betting windows, 14 self-service kiosks, seating for 80 guests, a 53-foot LED video wall and nearly two dozen other 86" TVs.
Hours of Operation:
Mon – Thurs: 10 AM to 12 AM
Friday: 10 AM to 1 AM
Saturday: 9 AM to 1 AM
Sunday: 9 AM to 12 AM
---
DraftKings Sportsbook at del Lago Resort & Casino
DraftKings and del Lago Resort reached an agreement in 2018 to cooperate on sports betting. That resulted in the launch of the 6,000 square foot DraftKings Sportsbook at del Lago in 2019.
The full-service del Lago sportsbook comes stocked with four betting windows, 23 betting kiosks that are open 24/7, a live odds board, 1,000 square feet of LED video screens and a full food menu.
Hours of Operation:
Mon – Thurs: 12 PM to 2 AM
Friday: 12PM to 3 AM
Saturday: 11 AM to 3 AM
Sunday: 11 AM to 2 AM
---
FanDuel Sportsbook at Tioga Downs
FanDuel Sportsbook at Tioga Downs also began taking wagers in July after receiving the go-ahead from the NY Gaming Commission. The 2600 square foot sportsbook features eight betting windows, a large video wall and 27 TVs along with seating for 50+ customers.
The partnership between Tioga Downs and FanDuel also extends to online and mobile betting should those become legal as well.
Hours of Operation:
Mon – Thurs: 10 AM to 1 AM
Friday: 10 AM to 2 AM
Saturday: 9 AM to 2 AM
Sunday: 9 AM to 11:30 PM
---
Turning Stone sportsbook launched The Lounge with Caesars Sports on August 1st, 2019. The sportsbook features a 500 square-foot LED screen, food and drinks on tap and a Luxury VIP area with dedicated screens.
Hours of Operation:
Mon – Fri: 11 AM to 12 AM
Sat – Sun: 10 AM to 2 AM
---
The Oneida Indian Nation opened The Lounge with Caesars Sports on August 1st which is now open seven days a week with wagers on all the world's major sports.
The Point Place sportsbook features a 24-foot HD video wall, 30 LED screens and its own Luxury VIP area in a setup similar to the sportsbook at Turning Stone.
Hours of Operation:
Mon – Fri: 11 AM to 12 AM
Sat – Sun: 10 AM to 2 AM
---
Akwesasne Mohawk Casino Resort Sportsbook
The Akwesasne Mohawk Casino Resort has reached a partnership with The Stars Group to operate a retail sportsbook and online betting if approved in New York under the Fox Bet brand. The deal is subject to regulatory approval, but Mohawk Casino Resort and The Stars Group are both very experienced operators who should have no trouble in that regard.
The 5,000 square foot sportsbook opened in January 2020 with an HD video wall, full menu and drinks on tap.
---
The Lounge with Caesars Sports at Yellow Brick Road Casino
Yellow Brick Road debuted The Lounge with Caesars Sports in September 2019 as the largest sportsbook to launch yet in New York. The sportsbook features a 32-foot video wall, 30 large screen TVs, 7 VIP "fan caves," dozens of recliners and room for 200+ visitors.
Hours of Operation:
Mon – Thurs: 10 AM to 1 AM
Friday: 10 AM to 1 AM
Saturday: 9 AM to 1 AM
Sunday: 9 AM to 1 AM
---
The Sports Lounge at Seneca Buffalo Creek Casino
The Seneca Buffalo Creek Casino sportsbook opened in December 2019 with a teller window and nine self-serve kiosks. Seneca Buffalo Creek also offers a mobile bet builder that can be used to create a wager ahead of time and generate a QR code that can be scanned at the betting window for faster service.
Hours of Operation:
Mon – Fri: 12 PM to 12 AM
Sat – Sun: 10 AM to 12 AM
Note: Hours subject to change at management's discretion.
---
Additional Sportsbooks Set to Launch in New York
The 2013 sports betting law was written specifically in relation to commercial casinos, but its mere existence also allows tribal casinos to get in on the action. Gaming compacts between Native American groups and New York allow tribal casinos to offer any game authorized by state law.
Representatives for at least one casino have said they plan to play nicely, wait for the Gaming Commission to issue regulations and issue approvals before they launch their own sportsbooks.
The current NY sports betting law is limited in scope with a complete lack of online / mobile betting. There is clearly some desire there, as lawmakers have in the past attempted to pass sports betting legislation to authorize online betting. Those efforts have failed to gain traction, but it looks increasingly likely an expanding sports betting law will be approved sooner rather than later.
One potential roadblock to passing new legislation is the presence of prominent anti-gambling senator Liz Krueger. She chairs the Senate Finance Committee and could singlehandedly strike down any law that passes her desk. This represents a serious problem for sports betting legislation because it would have to go through the Finance Committee due to its potential impacts on state finances.
With the Gaming Commission dragging its feet and Liz Krueger presenting a serious challenge, Governor Andrew Cuomo entered the fray in early 2019 with a proposal that sports betting be legalized through the state budget.
Online sports betting in particular may have to be tackled with new legislation, and possibly require a constitutional amendment. Mobile betting in New York is shaping up to be a more complicated issue than once thought, but lawmakers are moving in the right direction overall. In-person has proven to be fairly easy to accomplish under these circumstances, so lawmakers have decided to take what they can get for now and discuss mobile betting another day.
Momentum to Legalize Mobile Sports Betting in NY
Current efforts to legalize sports betting in New York are just the latest of numerous other efforts undertaken by legislators to make something happen. In 2018, State Senator John Bonacic introduced a bill seeking to legalize sports betting in New York. Senate Bill 7900 sought to legalize sports betting at state casinos on the condition that federal law changes to allow states such as New York to regulate sports wagers
State Senator John Bonacic introduced a bill in March of 2018 seeking to legalize sports betting in New York. Senate Bill 7900 sought to legalize sports betting at state casinos on the condition that federal law changes to allow states such as New York to regulate sports wagers
This legislation would have permitted online and mobile wagering, authorized the Gaming Commission to establish regulations and called for a tax rate of 8.5%. The leagues had requested that New York include a 1% integrity fee in the bill, but local casinos came out strongly against the integrity fee because it is applied to total betting handle and is practically as expensive as taxing net income 20% or more. Lawmakers struck a compromise and included a 0.25% integrity fee.
In a press release announcing the introduction of the bill, Bonacic said this:
"New York State has historically been behind the curve in dealing with developments in the gaming world, and it has been to our detriment. If allowed, sports betting will be a revenue enhancer for education in New York. We have the chance to ensure our sports betting statute is fully developed and addresses the needs of the state and all stakeholders so we can hit the ground running if and when we can authorize and regulate sports betting."
That bill did not make it through the process before the end of the 2018 legislative session, but lawmakers are confident they can get something done in 2019. Smart money is on New York passing an expanded sports betting law in short order.
Online Betting Operators Planning Their Move
It seems to be a question of "when" rather than "if" mobile sports betting is legalized in New York. The market demand is clearly there and has been more than demonstrated over in New Jersey where the majority of wagers made via mobile devices already outstrips those made in-person.
In fact, smart money is already moving in on the industry.
Bet365
International online sports betting company Bet365 reached an agreement with Resorts World Catskills in November 2018 to offer online and in-person wagering pending regulatory approval.
DraftKings
DraftKings reached a similar deal with del Lago Resort & Casino in July 2018 and FanDuel has a deal of its own in place with Tioga Downs. In all, three of New York's four commercial casinos have deals in place with major gaming providers to pounce on the opportunity as soon as sports betting is given the green light in New York.
Fox Bet
Tribal gaming operators have also begun making moves as well in the expectation of launching sports betting alongside the state's commercial casinos. The Saint Regis Mohawk Tribe announced in July that it has reached a deal with The Stars Group that will operate under the Fox Bet brand.
Under that agreement, Fox Bet will provide support services to a retail sportsbook at the Akwesasne Mohawk Casino Resort with options to also operate mobile sports betting, online poker and online casino games if permitted by state law.
Bet Rivers
Rivers Casino Schenectady has already begun construction on a retail sportsbook and will likely look to launch online betting under the BetRivers.com brand. BetRivers.com is already operational in Pennsylvania, and parent company Rush Street Gaming also operates SugarHouse in New Jersey.
FanDuel
FanDuel parent company Betfair US struck a deal with Tioga Downs in 2018 to operate a retail sportsbook and mobile betting in New York. According to a press release issued at the time, the partnership agreement is "long-term" in nature.
PointsBet
PointsBet also has some kind of deal in place with Tioga Downs, but it is unclear how that agreement would interact with the deal FanDuel already has in place with the same racetrack. All we have to go on is an early-2019 press release announcing the launch of PointsBet NJ that mentioned the Tioga Downs partnership in passing.
Caesars Entertainment
Caesars Casino will establish itself in the New York sports betting market through a deal reached with the Oneida Indian Nation in January 2019. That deal will see Oneida and Caesars build a sports betting lounge at each of three casinos (Turning Stone, Yellow Brick Road and Point Place). A press release issued at the time did not mention mobile betting.
New York Horse Racing Betting
Horse racing betting is widespread and readily available across New York. Fans can bet trackside at any of the state's 12 racetracks, nearly 100 off-track betting parlors or online through mobile betting sites that are authorized to accept wagers from New Yorkers.
New York Racetracks
Aqueduct Racetrack

110-00 Rockaway Blvd
Jamaica, NY 11420

Belmont Park

2150 Hempstead Turnpike
Elmont, NY 11003

Saratoga Race Course

267 Union Ave
Saratoga Springs, NY 12866

Yonkers Raceway

810 Yonkers Ave
Yonkers, NY 10704

Batavia Downs

8315 Park Road
Batavia, NY 14020

Finger Lakes Racetrack

5857 NY 96
Farmington, NY 14425

Goshen Historic Track

44 Park Place
Goshen, NY 10924

Monticello Raceway

204 Route 17B
Monticello, NY 12701

Saratoga Harness Track

342 Jefferson St
Saratoga Springs, NY 12866

Tioga Downs

2384 W River Rd
Nichols, NY 13812

Vernon Downs

4229 Stuhlman Rd
Vernon, NY 13476

Buffalo Raceway

5820 South Park Ave
Hamburg, NY 14075
Off-Track Betting in New York
Five government-run public benefit corporations control off-track betting locations (OTBs) across the state. Each corporation maintains a current list of OTB locations below:
The Horse Racing and Pari-Mutuel Wagering division of the Gaming Commission oversees all racing betting activity.
NY Daily Fantasy Sports
New York continues to be one of the most trouble states for daily fantasy sports despite passing legislation to legalize the activity in 2016.
Fantasy sites first came to New York before the legality of fantasy contests was clear. After several years of operating in the state, the major DFS sites were forcibly ejected due to an unfavorable opinion from the Attorney General and subsequent cease-and-desist orders.
In November 2015, New York Attorney General Eric Schneiderman dealt a virtual deathblow to the daily fantasy sports industry in New York. He issued a pair of cease-and-desist letters to FanDuel and DraftKings that ordered both sites to stop operating within the state immediately.
The crux of the issue came down to the state's top lawmaker making a fairly compelling argument that the daily fantasy sports model meets the state's definition of illegal gambling. Major providers FanDuel and DraftKings fought the order, and experienced a number of ups and downs over the next year.
At one point, fantasy sites received a brief respite from Schneiderman's cease and desist. They later pulled out again as a part of an agreement to help push two pro-legalization bills that were progressing through the state legislature.
The companion bills seeking to legalize and regulate fantasy sports in New York eventually made their way through the legislature to land on the desk of Governor Andrew Cuomo. He signed the bills on August 3rd of 2016 to finally legalize real money daily fantasy sports.
Today, daily fantasy sites are required to pay an annual licensing fee of $50,000 and a 15% tax on revenue. The legislation also requires licensed fantasy sites to identify "highly experienced players" to other users, keep player funds segregated from operational funds, provide voluntary self-exclusion programs for customers and restrict access to anyone under the age of 18.
Unfortunately for DFS players, the story does not end there. Anti-gambling groups sued Governor Andrew Cuomo shortly after the passage of the fantasy sports law. The lawsuit is ongoing to this day. In 2020, an appeals court ruled against the daily fantasy industry by declaring the 2016 law unconstitutional. This story is ongoing, and the future is uncertain, but DFS sites are still active in New York.
Real Money Poker in New York
Legal online poker is still an unrealized dream in New York, but it isn't for a lack of trying. Multiple lawmakers have drafted and introduced legislation only to see it shot down for varying reasons. However, legislation has been introduced each year over the past few years and it is likely that one of these bills will eventually make it through the legislative process.
Current efforts to legalize New York poker sites consist of legislation introduced by Assemblyman Gary Pretlow. His legislation proposes legalizing online poker and issuing up to eleven licenses to operators that would be authorized to hold real money games over the internet for New Yorkers.
Each poker license would cost a whopping $10 million, but the license would be good for ten years and operators would be able to use the licensing fee to offset taxes for up to five years. Pretlow was originally not-optimistic about his bill making it into the 2017/2018 budget, but it was soon announced that his bill had indeed been included in the budget. If the budget route fails to deliver, the legislation can still be introduced as a standalone bill.
Past Effort to Legalize Online Poker in New York
Senator Bonacic introduced bill S6913 (full text) in March of 2014 to specifically address online poker. The stated purpose of the bill was to "authorize the New York State Gaming Commission to license certain entities to offer for play to the public certain variants of internet poker which require a significant degree of skill, specifically 'Omaha Hold'em' and 'Texas Hold'em.'"
In short, the bill sought to legalize online poker and issue licenses to up to 10 operators inside the state of New York. Each license would cost $10,000,000 up front and be in effect for 10 years. Operators would be subject to a 15% tax rate.
In one piece of the legislation titled "justification," Senator Bonacic argued that residents already compete in offshore, unregulated games hosed by foreign gaming sites. The bill wanted to address the dangers of offshore poker by regulating its own industry here at home. The licensing and regulatory measures would have ensured operators were held to a high standard while at the same time collect tax revenue for an activity that was already taking place anyways via offshore poker sites.
This bill did include a "bad actor" clause which would have barred any operators who continued to accept wagers from Americans after the passage and enactment of the Unlawful Internet Gambling Enforcement Act (UIGEA) of 2006. This would have effectively banned PokerStars from New York forever.
The legislation also would have allowed New York to enter player-sharing agreements with other states that legalize online poker. Even today, this is a key piece of any poker legislation because it would allow players in New York to sit at tables with players from other states. The end result of any player sharing agreements would be greater liquidity for poker sites and more games for players.
S6913 never made it past the Racing, Gaming and Wagering committee. Bonacic introduced similar legislation in 2015 and 2016 also to no avail.
Odds of New York Poker Sites Becoming a Reality
The odds of something being passed over the next few years remain favorable. New Yorkers seem fairly receptive to gaming, with the people supporting last year's measure to build up to 7 new brick-and-mortar casinos by a 57% yes vote.
Real life gambling and online poker are two completely different things of course, but people in most cases are generally even more receptive of poker than of games of chance. If the people are willing to accept casino gambling, they are probably willing to accept poker.
Online Casinos in New York
Online gambling is not authorized in New York and there is no legislation pending to change that. State laws do not criminalize the act of playing at offshore casinos so many players choose to go that route. The problem with playing offshore is there is no effective oversight and most of the legitimate big-name brands such as 888.com, Bet365 and Party have all left the market.
If something goes wrong at an offshore site, there's not much you can do about it. Many people are willing to take the risk, but our opinion here at BettingUSA.com is that it's best to wait until the law changes before we recommend online gambling in New York. There have been numerous, well-documented cases of unlicensed internet casinos closing without warning, refusing to honor cashouts and getting caught red-handed with their hands in the cookie jar.
NY Online Lottery

The New York lottery has a subscription service (available here) that you may manage online if you live in state. The service does not sell scratch cards or individual tickets à la carte, but it does allow you to purchase subscriptions for its biggest games. You're allowed to manage up to 10 subscriptions at a time and may choose your own numbers or let the computer provide random picks.
MyNYLottery.org is the only official website where you can purchase tickets for the New York lottery. If you run a Google search, you'll see dozens of other websites that claim to sell individual tickets and subscriptions but not a single one of those websites is official or endorsed by the actual NY lottery.
It can be very difficult to tell the difference between unofficial and official lottery sites. For example, CongaLotto.com looks legitimate until you scroll down and see that it's headquartered in Cyprus. I cannot speak to whether or not any individual site will actually pay if you win, but you should proceed with great caution.
It would be a shame to pick the winning numbers for a million dollar jackpot at some foreign website and be stiffed when you could have just as easily done it through the official state lottery website.