Illinois is home to many legal, regulated gambling options both online and in-person. In the physical realm, you'll find riverboat casinos, racetracks and a lottery. Online betting is also regulated with a variety of horse racing betting sites and fantasy sports sites.
Sports betting is also on its way to Illinois after a major gambling reform bill was approved by the legislature and signed into law by Governor J.B. Pritzker in mid-2019. Under that law, in-person and mobile sportsbooks are authorized to accept a full range of sports wagers from anyone 21 or older and physically located within state lines.
As it stands right now, Illinois is on its way to becoming a gambling powerhouse between its large population and wide variety of legal gambling options. The addition of online sports betting is especially noteworthy as that will give fans across the state easy access to safe and legal wagering.
Illinois Betting Sites and Sportsbooks
Online sports betting is now legal in Illinois, but it will be some time before the first apps are approved to accept wagers from the public. In the meantime, horse racing and fantasy sports sites and the online lottery are already legal and offer a similar experience.
Fantasy Sports:
Horse and Greyhound Betting:
Rank
Betting Site
Bonus
Rating
Visit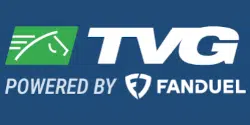 Horse racing, fantasy sports sites and the state lottery may offer their services in Illinois provided they have the appropriate licensing to do so. Each would-be gaming site must receive specific approval from the state gaming board before it may legally accept wagers from state residents.
One online sports betting operator has reserved its place in the Illinois market so far. Just days after the IL sports betting law was approved, Australian firm PointsBet.com announced a partnership with Hawthorne Race Course to construct a retail sportsbook at the track, offer betting through multiple off-track betting locations and to launch a mobile app.
Rivers Casino Des Plaines will also be getting a sportsbook, according to parent company Churchill Downs Inc. This license will also allow mobile betting, although Churchill Downs has not revealed its plans for online betting.
FanDuel and DraftKings are likely to join the fray in Illinois at some point a well, but neither has detailed any plans it has for the state. As additional operators reveal their plans, we will update this page with all key information.
Timeline for the Launch of IL Sports Betting
The Illinois Gaming Board (IGB) has not set a targeted start date for the launch of sports betting but we do have a general idea of what needs to be done moving forward.
One thing that may indicate an extended wait is the amount of work the IGB has on its plate. In addition to dealing with a major gambling expansion in general, the IGB is also dealing with staff changes, drawing up regulations and more. On top of that, the IGC is also dealing with the construction of a Chicago casino that is going about as smoothly as expected (that is, not smooth at all).
Shortly after the IL sports betting law was enacted, some lawmakers estimated sports betting would be underway by the start of the 2019 NFL season. That timeline came and went in the blink of an eye, and still there is no start date in sight.
The Chicago Sun-Times also notes the new sports betting law includes no provisions setting deadlines for a start date or other milestones. The only time-sensitive task the board has regarding online betting is it must commission a study about the inclusion of minorities, women and people with disabilities in the regulated betting industry by March 2020.
Even if Illinois was a more politically efficient state, the Gaming Board would have had its work cut out for it anyways considering the scope of the new gaming bill. As it stands now, we'll consider it fortunate if sports betting is live by the end of Q1 2020.
However, there are some reasons to be cautious optimistic. As Illinois watches neighboring Indiana's sports betting industry flourish right next door, lawmakers and regulators are already feeling the pressure to move as money flows across the border.
Another positive sign is the IGB's shift of focus to licensing. In November 2019, the Board notified operators it would begin accepting sports betting license applications within the next month. How long it takes for the Board to process and approve applications remains to be seen, but things are moving in the right direction.
Legal Illinois Sports Betting
Illinois legalized in-person and mobile sports betting with a law passed in June 2019. After the House and Senate issued their stamps of approval, Governor J.B. Pritzker added his signature to turn the bill into the law of the land.
Under SB 690 (starting on page 227), Illinois will issue licenses to casinos, racetracks and professional sports stadiums to operate retail sportsbooks to take wagers in person as well as mobile betting apps to accept wagers online.
Online operators such as FanDuel, DraftKings and PointsBet may either partner with a local land-based sportsbook operator or apply for one of the three online-only licenses that will be issued under the new law.
Now, it is just a matter of time as state regulators draw up rules governing the industry, review applications from interested sports betting providers and issue the go-ahead for licensed operators to begin accepting wagers.
The pending IL sports betting law does have its troublesome areas such as high licensing fees and requiring in-person registration for the first 18 months, but overall it can be considered a win for sports fans. It is always welcome news when a state finally gets around to regulating and taxing an activity that was already taking place underground via local bookies and offshore betting sites.
Mobile Sports Betting in Illinois
Casinos, racetracks and stadiums that acquire sports betting licenses will be able to launch mobile apps under their own brand names. Casinos and racetracks will be able to accept customers from across the state while stadiums will have a 5-block radius in which they may accept wagers in-person or through mobile apps.
There are two key provisions related to mobile betting in IL that will inconvenience some bettors, but even these issues will be resolved with the passage of time.
First, customers will be required to register in-person with a licensed sportsbook before betting online. This means you'll need to visit a nearby casino or racetrack to sign up for an account and verify your identity. Once you get that out of the way, you'll be able to bet at your convenience from a licensed mobile app.
Second, individual online-only operators will be prohibited from entering the market for the first 18 months unless they partner with a local casino. If an online operator chooses to go that route, it is required by law to operate under the brand name of the land-based casino.
Online operators may also choose to wait 18 months and then apply for one of three mobile betting licenses. Operators that choose to go that route will be allowed to operate under their own brand names, but they'll be playing catchup after sitting out for a year and a half.
The good news is both provisions are set to expire after 18 months. Eventually, you'll be able to register online from anywhere in the state and also place wagers through sites such as FanDuel and DraftKings if they haven't already partnered with a local casino or racetrack.
Illinois Sportsbooks
Under the new sports betting law, Illinois casinos and racetracks will be permitted to apply for sports betting licenses. These licenses will authorize the construction of in-person sportsbooks and the launch of mobile betting apps.
Licensing fees for casinos and racetracks are set to be priced based on 5% of each operator's adjusted gross receipts but max out at $10 million. Expensive or not, most if not all of the state's casinos are likely to apply for licenses. Pennsylvania established a similarly expensive licensing scheme and even though PA casinos initially balked at paying that much to offer what is essentially a low-revenue form of gaming, they ended up applying for licenses one by one.
Sportsbooks at Stadiums
One of the more unique aspects of the IL sports betting law is a provision allowing up to seven sports stadiums to apply for licenses to operate sportsbooks. Stadiums that acquire these licenses will be allowed to take wagers in-person as well through mobile devices within a five-block radius.
Sports Betting Kiosks
The Illinois Lottery has also been authorized to enter the sports betting business to a limited degree. Under the new law, the IL Lottery may place up to 2,500 sports betting kiosks throughout the state over the first year of the law being in effect. After that, the lottery may place an additional 2,500 kiosks over the course of the following year to bring the total to 5,000 machines.
IL Lottery betting kiosks will not be permitted to offer full-fledged sports betting; they may only offer parlay-style wagers. The details of exactly how those wagers would work still need to be worked out, but the basic gist with parlays is players must pick the outcomes of at least two games in return for receiving better payout odds than wagering on just a single game.
Key Illinois Sports Betting Rules
The Illinois Gaming Board and Department of Lottery have been tasked with drawing up regulations as needed to enforce the new sports betting law, but the law itself also includes a number of key rules that we know will be in place once the first sportsbooks and betting sites go live.
In-person sportsbooks authorized? Yes

Online and mobile sports betting authorized? Yes
Where will betting take place? Casinos, racetracks and sports stadiums may apply for licenses to operate in-person sportsbooks and to offer online betting
Sports betting kiosks: Illinois Lottery may operate up to 5,000 kiosks that will accept parlay-style wagers only
Minimum age to bet on sports in IL: 21
Restricted Events: No wagers allowed on Illinois college teams, minor league events and K-12 events
Restricted Wagers: Pro sports teams may ask the Illinois Gaming Board to prohibit certain types of wagers if they are concerned such wagers will impact the integrity of their games
Data Mandate: Licensed operators must purchase official data from the leagues for settling in-play wagers
Tax rate: 15% on adjusted gross sports wagering receipts
Additional local tax: An additional 2% tax will be collected from operators located in counties with a population in excess of 3 million. Money collected from this tax will go to support that county's criminal justice system.
Self-exclusion: The Illinois Gaming Board and Department of the Lottery shall set up a voluntary self-exclusion program for people who wish to restrict themselves from wagering
Past Efforts to Legalize Sports Betting in IL
Illinois' latest move to legalize sports betting is not the state's first attempt – lawmakers and industry stakeholders have been considering the issue for quite some time.
Two bills were introduced in 2018 seeking to legalize sports betting in the event the Supreme Court overturned the federal prohibition (which it did). HB 4214 was a simple placeholder bill while SB 2478 would have created the Sports Betting Consumer Protection Act.
SB 2478 lacked details regarding regulations, licensing conditions and tax rates and passed the forming of regulations on to a state agency. Which agency that would have been was left unsaid in the bill, but that too was to be decided at a later point. The aim in the short term was to simply end the state-level prohibition of sports betting and then figure out the rest later.
A reading of the full text of the bill reveals the authors also envisioned online sports betting being legalized. The bill referred to "electronic" sports betting no fewer than 29 times as a potential form of betting that would be regulated by the state agency eventually assigned to regulate the industry.
The support of local casinos helped improve the odds of sports betting coming to Illinois, but casinos were a bit slower to speak on the matter. However, Arlington Racecourse sounded open to the idea when it told the Daily Herald it would like a casino to go with sports betting:
"If we are treated equally with the casinos and we have slots and table games," Arlington GM Tony Petrillo said, "and then we have sports betting, that's a venture that would be very plausible for this property."
The 2018 efforts to legalize IL sports betting failed to yield results in the short term, but new legislation enacted in 2019 built on those first attempts to turn that dream into a reality. Early disappointments have finally turned into action with lawmakers finally getting fully on board with legal sports betting.
Horse Racing Betting in Illinois
Illinois is home to an active horse racing industry complete with parimutuel wagering at racetracks, OTB locations and licensed betting sites. The Illinois Horse Racing Act of 1975 (full text here) establishes the legal framework for horse racing and parimutuel wagering in the state.
Online Racing Betting
Advance deposit wagering (online racing betting) is legal in Illinois for residents 18 or older at licensed betting sites. The IL Racing Board regulates online betting, issues licenses to ADW providers and maintains an up-to-date list of active licensees here.
Horse Racetracks in Illinois
Illinois is home to three permanent racetracks that hold live race days most of the year along with three fairs that host live harness races each year.
Off Track Betting Locations (OTBs)
Illinois also licenses off-track betting (OTB) at specific locations throughout the state. As the name suggests, OTB facilities allow you to place wagers on horse races at locations other than the actual racetrack. Each track may authorize a certain number of OTB locations for a total of 43 possible facilities.
Currently, two dozen OTB facilities are licensed by the IRB.
Illinois Racing Board
The Illinois Racing Board (IRB) oversees horse racing and parimutuel wagering in all its forms across the state. The Board was established in 1933 and is responsible for issuing licenses to racetracks and racing personnel, ensuring the integrity of parimutuel wagering, collecting taxes, distributing revenue and much more.
Illinois Fantasy Sports
Real money fantasy sports betting is legal at the federal level thanks to an exemption from the Unlawful Internet Gambling Enforcement Act (UIGEA) of 2006. The UIGEA determined fantasy sports to be a contest of skill rather than luck since betting outcomes don't depend on a single game or the performance of an individual player.
State laws also welcome fantasy sports so all the major US firms that offer fantasy betting are available to residents. You're welcome to sign up, deposit and win real money at any of the sites listed above.
If you're not familiar with daily fantasy betting, this is a form of wagering in which you pick from all the players in the league (it could be NFL, MLB, NBA, etc.) and draft a team of about 9 people depending on the sport. A virtual salary cap is enforced, which forces you to make hard decisions when deciding how to fill your roster.
After you have a team, all you have to do is wait for that week's games to play out in the real world. When the actual players score points and amass stats in the real world, your fantasy team earns points. At the end of it all, the person whose fantasy team has the most points wins the contest.
You can play in small contests in which you pit your team against a single opponent, medium contests with 3, 4 or even 20 opponents or massive tournaments with hundreds or thousands of other people. Your goal is to earn as many points with your team as possible and win a real money payout.
Illinois has an interesting bit of case law history regarding fantasy sports. In 2013, New York resident Chris Langone brought a lawsuit against FanDuel.com in Illinois court. He sought to claim more than $500,000 in earnings from FanDuel and one of its customers under an old Illinois law called the Illinois Loss Act.
The Loss Act is an old piece of anti-gambling legislation that makes gambling losses recoverable by the loser if the losses amount to more than $50. If six months pass and the victim doesn't claim the losses, anyone may recover those losses in court. Here's the applicable piece of the law:
(a) Any person who by gambling shall lose to any other person, any sum of money or thing of value, amounting to the sum of $50 or more and shall pay or deliver the same or any part thereof, may sue for and recover the money or other thing of value, so lost and paid or delivered, in a civil action against the winner thereof, with costs, in the circuit court. . . .
(b) If within 6 months, such person who under the terms of Subsection 28-8(a) is entitled to initiate action to recover his losses does not in fact pursue his remedy, any person may initiate a civil action against the winner. The court or the jury, as the case may be, shall determine the amount of the loss. After such determination, the court shall enter a judgment of triple the amount so determined.
The lawsuit was eventually thrown out due to Langone failing to meet the minimum threshold of recoverable money and because FanDuel itself cannot be considered a "winner of gambling" because it simply acts as a middleman between bettors.
Are fantasy sports legal in Illinois?
The major fantasy sports sites all operate in Illinois and the state is home to many people who play every day, but the legality of DFS has yet to be completely, 100% settled with legislation. Back in December of 2015, Attorney General Lisa Madigan issued an opinion that daily fantasy sports violate Illinois law, but no further action was taken and the major DFS sites have continued to operate openly since then.
Some lawmakers have also sought to push legislation that would either legalize and regulate daily fantasy sports or outlaw the activity altogether. House Bill 4323 introduced in 2015 and debated in 2016 would have formally legalized fantasy sports with the creation of the Fantasy Sports Contest Act, but that bill was shelved in 2016 and finally died altogether in early 2017.
A separate bill also introduced in 2016 sought to move things in the opposite direction and classify the operation of a fantasy site as a crime. Fortunately, that bill also died in early 2017.
As it stands now, daily fantasy sports are neither explicitly legal nor illegal in Illinois. The current status quo works well for players and operators, but it will be nice to finally see the issue firmly settled one way or another.
Several DFS legalization bills have been introduced in the intervening years, but none have yet made it into law. Early 2018 saw some action on a fantasy sports bill, but enthusiasm for that bill died and there have been no major changes since. Despite the AG's 2015 opinion that DFS sites run afoul of Illinois gambling law, the major daily fantasy sites do accept customers the state.
Illinois Online Lottery
Illinois was the first state to take its lottery to the internet after a federal judge ruled that it would be legal for states to do so. The IL Online Lottery went live in 2012 and the website allows residents to create an account and purchase individual tickets for Powerball, Mega Millions and Lotto.
Any state resident 18 or older may register an account there and purchase tickets or sign up for subscriptions for automatic purchases. Winnings under $600 are credited directly to your lottery account and may then be withdrawn straight to your bank account. If you win more than $600, the state lottery claims department will contact you with instructions for claiming your money.
Here's something else interesting: the Illinois lottery is largely responsible for states now having the authority to legalize online poker and gambling. In 2009, Illinois and New York asked the Department of Justice to clarify its stance on the Wire Act of 1961. Both states had plans to sell tickets online but were unsure if this plan would run afoul of federal law.
It took the Dept. of Justice two years to respond but it was worth every minute of the wait. Not only did the DOJ approve of online lotteries, but it ruled that the Wire Act applies only to sports betting. This decision is what paved the way for states like New Jersey, Nevada and Delaware to legalize online casino games and poker.
Online Poker and Casinos in Illinois
Illinois has been flirting with the idea of online gambling legalization for years now. One effort came in 2013 when a major rewrite of the state's gaming laws included a bit about legalizing, regulating and taxing online poker and casino games. Legislators yanked the part about online gaming before the bill was passed the following month.
For a period after the 2013 bill failed, there was no word or indication that online gambling would come to Illinois any time soon aside from Senate President John Cullerton once calling internet gambling inevitable. If the people of Illinois are going to be gambling and playing poker online anyways, why shouldn't the state get a cut? It would be better to regulate it, enact better safeguards for players and keep those tax dollars stateside. That was the basic argument anyways.
Cullerton's attempt to add online gaming to the 2013 bill ultimately failed, but he says he's not out yet. He'll continue to push the idea and hopefully make something happen for the players of Illinois. He also said that internet gaming probably won't come to Illinois until lawmakers finalize and enact legislation to allow the construction of new land-based casinos in the state.
In the end, he said, internet gaming represents an easy source of cash for governments in all states. Lawmakers have the power to create a new industry overnight and generate a new source of revenue without raising taxes. The people want the freedom to spend their money how they please and state lawmakers like the idea of additional revenue.
Online Gambling Bill Passes in the Illinois Senate
The next big break for online gambling in Illinois came about unexpectedly in May of 2017. With little warning, language legalizing online gambling and online poker was added to a daily fantasy sports bill at the behest of local riverboat casino interests.
According to local news reports, existing casinos in Illinois view daily fantasy sports as a competing business model and were originally opposed to legislation regulating fantasy sports. However, those casinos had also been interested in expanding to online gaming for quite some time. They were able to strike a deal with lawmakers and get the online gaming language added to the fantasy sports bill.
In addition to creating consumer protection regulations for daily fantasy sports, the modified bill seeks to legalize online gaming and issue licenses to operators. Existing casinos, horse racing tracks and ADW operators will be authorized to apply for licenses for an application fee of $250,000 and a licensing fee of $10 million. Operators will be permitted to offset the hefty licensing fee against future taxes collected on gaming revenue.
The bill was put to a vote in the Illinois Senate in May and passed by a vote of 42-10, but stalled in the house.
Is it legal to play at offshore casinos or poker sites?
Article 28 of the Illinois Criminal Code appears to prohibit the mere act of playing poker or wagering on games. The code doesn't specifically mention the internet, but it could be interpreted to apply to betting on games anywhere with the following text:
(a) A person commits gambling when he or she:
(1) knowingly plays a game of chance or skill for money or other thing of value, unless excepted in subsection (b) of this Section;
(2) knowingly makes a wager upon the result of any game, contest, or any political nomination, appointment or election;
However, Illinois has never once prosecuted a person for playing games online. There probably isn't much legal risk associated with playing at offshore poker rooms or casinos.
Even so, we don't advise our readers to play for real money at unlicensed poker sites. The legal risk may be small, but there is a significant financial risk associated with playing on sites that still accept Americans contrary to US gaming laws. The Department of Justice has shut down unlicensed gaming sites and seized funds on several occasions.
The safe option is to play at land-based casinos and stick with the forms of internet betting that are already legal in Illinois.