Illinois horse racing betting is legal for state residents who are 18 or older.
Customers can bet on horse races online through licensed advanced deposit wagering operators (ADWs) or in-person at racetracks and off-track betting facilities (OTBs).
Illinois Horse Racing Betting Sites and Apps
Rank
Betting Site
Bonus
Rating
Visit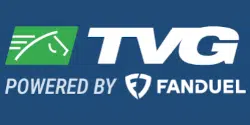 Section 26(g) of the Illinois Horse Racing Act of 1975 expressly authorizes online horse racing betting, unlike many states where the law is unclear. Customers who are at least 18 years old, residents of Illinois, and physically located within state lines may bet with licensed ADWs.
The Illinois Racing Board (IRB) oversees live racing and parimutuel wagers in all its forms across the state. Illinois formed the IRB in 1933, and its duties include issuing licenses to ADWs that offer online and mobile betting, ensuring the integrity of parimutuel wagering, collecting taxes, distributing revenue, and more.
The IRB also maintains a list of licensed ADWs that bettors can view here to confirm the status of any betting site's license. Most of the country's major horse racing betting sites hold Illinois licenses and offer their services to residents.
Online horse racing betting is a healthy industry in Illinois, with the state's licensed ADWs processing hundreds of millions of dollars in wagers every year. According to recent IRB reports, total online betting handle easily exceeds $200 million and sometimes $300 million per year.
Illinois Racetracks
Illinois is home to three major racetracks that host collectively host more than 200 thoroughbred and standardbred race days each year.
In addition to Illinois' three permanent racetracks, three state fairs have tracks that host annual harness races with pari-mutuel wagering.
Permanent IL Horse Race Tracks
IL State Fairs with Harness Racing
The state legislature did Illinois racetracks a big favor in 2019 by enacting a major gaming expansion bill. In addition to legalizing online sports betting and authorizing additional casinos, the bill authorized the state's racetracks to install electronic gaming machines, table games, sportsbooks, and to offer mobile sports betting.
The passage of the law prompted Fairmount Park to partner with FanDuel Sportsbook and Hawthorne Race Course to partner with PointsBet to offer sports betting to customers, both in-person and online. Arlington Park is owned by Churchill Downs Inc, which operates the TwinSpires Sports racebook and sports betting brand.
Major horse racing events in Illinois:
Arlington Million: The $1,000,000 Arlington Million is the biggest event of the year in Illinois, open to horses three and older.
Secretariat Stakes: The $500,000 Secretariat Stakes is open to three-year-olds and runs every year during Arlington Million weekend.
Beverly D. Stakes: The $600,000 Beverly D. Stakes at Arlington Park is open to fillies and mares three and older and is a part of the Breeders' Cup Challenge Series
St. Louis Derby: Fairmount Park stopped hosting the $250,000 St. Louis Derby in 2006 for financial reasons, but the track's partnership with FanDuel breathed new life into the event. When Fairmount Park announced its partnership with FanDuel, the track announced it would restart the St. Louis Derby as a part of a "full revitalization" of the track.
Hawthorne Gold Cup and Illinois Derby: The Hawthorne Gold Cup and Illinois Derby once served as two of the state's most prominent racing events of the year. Both were held at Hawthorne Race Course, but neither has run since 2017. As the IL horse racing industry expands thanks to expanded gambling and sports betting, there is a chance one or both returns in the near future. Keep an eye on this page for updates.
Illinois Off Track Betting
The Illinois Horse Racing Act permits each of the state's three permanent thoroughbred racetracks to operate a limited number of OTBs that provide live horse racing simulcasts and parimutuel wagering at locations throughout the state.
Arlington Park, Hawthorne Race Course, and Fairmount Park currently operate a combined total of 21 OTBs:
Fairmount Park OTBs
Arlington Park OTBs
Hawthorne Race Course OTBs
Chicago Racetracks and OTBs
Residents in the Chicago area suffer no shortage of thoroughbred horse racing betting options. Licensed ADWs in Illinois provide wagering on the go via any mobile device while multiple racetracks and OTBs provide in-person betting.
For live racing action, Chicagoans have Hawthorne Race Course to the west in the Cicero area and Arlington International Racecourse to the northwest in Arlington Heights. Both are less than an hour's drive from Downtown Chicago depending on traffic.
Numerous OTBs that offer simulcasting and parimutuel wagering also dot the landscape around the Windy City. For a few options in each direction, consider these OTBs:
West: The Piazza in Aurora
Downtown: Trackside at Joe's on Weed Street near Ranch Triangle
South: Corliss OTB near Harborside International Golf Center and Crestwood OTB in Crestwood
North: Post Time Sports Bar and Grill in Green Oaks
Southwest: Trackside at Salerno's in Hodgkins
Illinois Online Horse Racing Betting Law
Illinois legalized parimutuel horse racing betting in 1975 with the passage of the Illinois Horse Racing Act.
In its own words, the Act was passed "to benefit the people of the State of Illinois by encouraging the breeding and production of race horses, assisting the economic development and promoting Illinois tourism."
Lawmakers formally legalized advance deposit wagering (online betting) in 2009 with SB 1298 to amend the Illinois Horse Racing Act. Online horse racing betting was already widespread in Illinois at the time, but SB 1298 formally legalized the activity and provided a means for the state to tax the activity and boost the local thoroughbred horse racing industry.
When lawmakers were debating SB 1298, supporters of the bill contended it would support the local horse racing industry, which had seen double-digit percentage declines in total horse racing betting handle over each of the last two years.
Total IL horse racing betting handle never recovered from the industry's previous highs years before, but the industry is still much healthier in Illinois than in many other states today.
Additional online betting regulations are provided by 11 Ill. Adm. Code 325.10-80.
Illinois Horse Racing Betting FAQ