Oregon is one of the better states to live in as a gambler. Gambling options in the state consist of tribal casinos, one horse racing track, a state lottery, daily fantasy sports, online racing betting, social gambling and charitable games. Additionally, the state issues licenses to organizations wishing to host real money poker games.
Online gambling in Oregon will soon include sports betting courtesy of the state lottery. Back in 2018, Oregon Lottery officials affirmed they already have the legal authority to reinstate sports betting. In 2019, the Oregon Lottery announced plans to launch a mobile sports betting app, retail sportsbooks and betting kiosks.
The latest update from the Oregon Lottery targets a launch date of October 7th, 2019 for its mobile sports betting app called Scoreboard. The Scoreboard app will allow customers 21 or older to bet on pro sports via Android and iOS devices or from a desktop at the Oregon Lottery website.
Oregon is one of the few states other than Nevada to have ever offered sports betting in any form. The old Sports Action game that allowed parlay-style wagers on the NBA was shut down in 2007 was very limited, but the lottery may have the power to bring back full-scale sports betting now that the federal sports betting prohibition has been stricken down.
As far as online casinos and poker sites go, there are no active efforts at this time to legalize those activities. This does not necessarily mean Oregon is opposed to the idea forever. In 2013, lottery spokesman Chuck Baumann said the state lottery was taking a "wait and see" approach.
On the other side of the issue, Governor John Kitzhaber seems opposed to the idea. He stated in 2013 that he was against any expansion of online gambling. His words at the time indicated that he would use all levers available to him to say "no" to any lottery plans to legalize online poker or casino games.
Top Ranked Betting Sites in Oregon
Fantasy Sports:
Horse and Greyhound Betting:
Games of Skill:
Rank
Betting Site
Bonus
Rating
Visit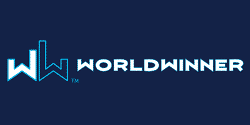 Overall, the state isn't completely opposed to legalizing additional forms of online betting but it has some significant hurdles to clear before that happens. There are a number of active lawmakers on both sides of the issue so anything can happen in coming years. The direction Oregon takes will likely be influenced by how other states approach the issue.
Online gambling will probably be expanded in Oregon at some point. The state has a healthy relationship with the land-based gambling industry and is in fact one of the only states in the US that licenses and regulates online horse racing sites.
The state's current approach to gambling indicates a certain level of comfort with the idea. In some states, gambling is treated as a vice that should be fought every step of the way. Oregon, on the other hand, has already proven that it doesn't have any sort of innate aversion to gaming in any form.
Mobile Sports Betting in Oregon
Mobile betting is coming soon to Oregon. The State Lottery has plans to launch a mobile betting app called Scoreboard for iOS and Android devices as well as online wagering at the Oregon Lottery website for desktop users.
Originally, the Oregon Lottery planned to commence mobile betting in time for the start of the 2019 NFL season. Launch plans have been delayed since then and lottery officials now state they are aiming for a launch date of Monday, October 7th, 2019.
The Oregon mobile betting app will only accept wagers on pro sports, but lottery officials have said they will consider college betting at a later date. Betting will get underway through the Oregon Lottery app at first and will be followed by the launch of betting kiosks placed throughout the state.
Key things to know about Oregon online betting:
Available through the Scoreboard app for iOS and Android devices
Download the iOS version for iPhones and iPads from the App Store
Visit the Oregon Lottery website for a direct download link for the Android app
Desktop users can bet online at the Oregon Lottery website
Open to customers 21+
Customers must be located within Oregon but do not need to be state residents
Oregon online betting will be restricted to pro sports for now; will consider adding college betting later
Oregon Sportsbooks
Sports betting is now legal in Oregon and fans will soon have their pick of sportsbooks located across the state. The Oregon Lottery will be launching sports betting at retail locations and through a mobile app by the end of 2019 while local casinos will be able to launch their own sportsbooks as well.
As new Oregon sportsbooks open for business, we will update this page with additional listings.
Chinook Winds Casino Sportsbook
177 NW 44th Street
Lincoln City, OR 97367
Chinook Winds Casino beat the state lottery to the punch when it announced it would open a retail sportsbook on August 27th, 2019.
The new sports betting area at Chinook Winds clocks in at a cozy 600 square feet with 15 TVs. The Chinook Winds Sportsbook also beats the lottery by offering wagers on college and pro games alike. Meanwhile, the Oregon Lottery has the advantage of offering mobile betting but does not accept wagers on college games.
Hours of Operation:
7 Days a Week: 8 AM to 11 PM
Oregon Sports Betting Law and Overview
The Oregon Lottery is in a unique position to launch sports betting without having to wait for legislative action thanks to Oregon being one of the few states granted an exemption from the Professional and Amateur Sports Protection Act of 1992 (PASPA).
Under PASPA, any form of sports betting already legal and being conducted during a stretch of time running from 1989 through 1991 was grandfathered in. At that time, the Oregon Lottery had a sports wagering game called Sports Action that allowed customers to place parlay-style bets on NFL and NBA games. Sports Action was shut down in 2007, but the law authorizing Sports Action was never formally repealed.
Thus, the Oregon Lottery does not have to wait for a new law to launch sports betting. Existing law already gives the lottery authorization to launch a mobile betting app, install betting kiosks and authorize in-person wagers at retail locations.
More recently, the Oregon Lottery reached an agreement with SBTech to launch a variety of sports betting products across the state. Details are still limited at this time, but the Oregon Lottery has confirmed it plans to launch mobile betting, betting kiosks and retail sportsbooks.
The tentative plan now is for the Oregon Lottery to begin taking mobile wagers in time for the 2019 NFL season. The contract with SBTech has been met with some controversy, but the Oregon Lottery remains committed to the timeline and state residents will most likely be able to place legal wagers on the NFL for the first time in years by the end of 2019.
A mobile app launched by the Oregon Lottery in late 2018 could be the starting point for legal sports betting. The app was initially introduced as a simple tool customers can use to see current jackpots, scan tickets and find the nearest lottery retailer, but statements made by Oregon Lottery officials prior to the launch of the app indicate this app may be used to offer mobile betting in the future.
According to Oregon Live, the lottery plans to launch mobile betting in September or October 2019 and will begin rolling out sports betting games at lottery retailers in early 2020. Types of wagers to be accepted include standard straight bets on who will win, point spreads, totals, parlays and more. In short, the Oregon sports betting app should launch with all the standard types of wagers on offer.
The Oregon Lottery also estimates it will handle $330 million worth of wagers in the first year and $680 million by the second year despite plans not to accept wagers on college games.
Legal Online Gambling in Oregon
Oregon is open to a couple of forms of online betting. Any betting site that you see listed in this section is legally authorized to accept residents from Oregon. State gaming laws very clearly outlaw "unlawful" internet gambling but that does not include certain forms of gaming expressly authorized by the state:
Horse Racing Websites
Oregon is quite accepting of horse racing betting in all its forms. The Racing Commission oversees all live racing, simulcasting racing betting and even online wagering. Several of the largest horse betting sites in the country operate under a license from the state's racing commission.
A bill signed in 1997 made Oregon one of the first and only states to regulate horse wagering websites. This is the state from which TwinSpires, TVG and other big names in the industry operate legally. Thus, it should be no surprise that you suffer from no lack of options when it comes to placing horse wagers over the internet. The commission currently licenses 9 betting companies that operate dozens of individual racing betting sites.
Racing websites licensed in other US jurisdictions (such as North Dakota) are also permitted to accept wagers from Oregon residents. You can check out my full reviews of each site here:
Fantasy Sports
Federal laws consider fantasy sports betting to be a contest of skill and therefore exempt from all gambling regulation. The industry has caught on in a big way over the last couple of years and is now the fastest-growing form of legal betting in the US. Competition in industry is heating up but two big sites still reign supreme in terms of size, growth and overall quality:
Fantasy sports sites have been operating in Oregon for years due to it being unclear whether or not the state's definition of "gambling" applies to daily fantasy contests. To date, the state attorney general's office has taken no stance on the issue and Oregon remains open for business.
There is a chance Oregonians receive clarity some time soon. Two bills introduced in 2017 are looking to settle the matter once and for all. One of these bills (HB 2761) wants to include fantasy sports in the state's definition of "gambling." This would most likely result in the end of daily fantasy sports as we know them in Oregon.
The other bill (HB 2549) wants to instead authorize the Oregon State Lottery Commission to regulate the industry and issue licenses to DFS sites. HB 2549 does not offer many details on its own apart from standard rules such as a minimum age of 18, segregation of players' funds from operational funds and prohibit participation of users who may have conflicts of interest. It will remain up to the Lottery Commission to set licensing rules and registration fees.
Skills Games
WorldWinner.com is a website owned and operated by the Game Show Network that offers real money wagering on games of skill. This site is considered legal because chance plays no role in determine the winners. For example, you could visit WorldWinner.com to play a game of Scrabble against another player with real money on the line.
WorldWinner is a decent skill gaming site but it's not very large and the vast majority of the games are played for small stakes. Dated software doesn't do much to build credibility, but the site is legitimate and has so far proven to be a safe place to compete against other people in games of skill.
Oregon Lottery
The Oregon Lottery was authorized in 1984 and established the following year. Since then, it has raised more than $11 billion for a variety of state programs such as education, economic development, state parks, watershed enhancement, veteran services and much more.
Today, the Oregon Lottery is one of the more comprehensive state lotteries with a wide offering of games. Customers can purchase tickets to multi-state drawings such as Powerball and Mega Millions, state-level games such as Megabucks and Win for Life and scratch-off tickets.
The lottery also maintains a network of video lottery terminals throughout the state. These games closely resemble slots – and for all intents and purposes basically are slots – but work based on different internal mechanics. From the player's point of view, the difference is minimal. Oregon video lottery games come in all different themes, feature spinning reels, accept various bet sizes and issue random payouts just like slots.
The Oregon Lottery has for a long time taken an open-minded approach to gaming. For instance, the Oregon Lottery was one of just several state lotteries to offer sports betting games before and during the federal sports betting prohibition.
After the Supreme Court ended the federal sports betting prohibition in 2018, the Oregon Lottery took advantage of the situation and began drawing up plans to authorize full-on sports betting.
The Oregon Lottery does not currently sell tickets or scratch-off games online, but that too may change. When the Oregon Lottery launched its mobile game in late 2018, state officials said they were working on plans to introduce online ticket purchases and possibly mobile sports betting. If and when that happens, we'll update this page with all key information you'll need to get started. In the meantime, customers can download the Oregon Lottery app to find a nearby retailer.
Oregon Gambling Laws
The gaming laws of Oregon permit most forms of land-based gambling provided they are hosted by licensed individuals or institutions. Social gambling is also permitted as long as the house does not profit by charging fees or running games with odds that benefit the house.
Section 167.116 of the State Statutes defines gambling as follows:
"Gambling" means that a person stakes or risks something of value upon the outcome of a contest of chance or a future contingent event not under the control or influence of the person, upon an agreement or understanding that the person or someone else will receive something of value in the event of a certain outcome.
The law includes a few exceptions that aren't considered gambling. Certain games that are played for tokens, games run by charitable, fraternal and religious organizations and social games are all considered not gambling under the law.
A little further down in that same section, the law explains that "unlawful gambling" is defined as any gambling game not specifically authorized by Oregon law. Section 167.122 makes it a Class A misdemeanor crime to participate as a player in any form of unlawful gambling. The punishment for Class A misdemeanors in Oregon includes a jail term of up to 1 year and a fine of up to $6250.
Section 167.127 makes it a Class C felony to knowingly promote or profit from unlawful gambling. This is the crime you would be charged with if you were to run an underground casino that earned an income from gamblers. The punishment for this crime could get you up to 5 years in prison and a fine of up to $125,000.
Laws Pertaining to the Internet
All of the above crimes could also be applied to the internet due to Oregon's classification of "unlawful gambling" as anything not specifically authorized by the state. Fortunately for those who play at offshore poker sites and casinos, this law has never been used to charge a person for online gambling.
Oregon also has laws on the books that specifically address internet gambling. SB 755 passed in 2001 outlines the penalties for processing payments for unlawful online gambling activities. Section 2 makes it a Class C felony to process financial transactions for unregulated gaming sites with the following text:
(1) A person engaged in an Internet gambling business may not knowingly accept, in connection with the participation of another person in unlawful gambling using the Internet:
         (a) Credit, or the proceeds of credit, extended to or on behalf of such other person, including credit extended through the use of a credit card;
         (b) An electronic funds transfer or funds transmitted by or through a money transmission business, or the proceeds of an electronic funds transfer or money transmission service, from or on behalf of the other person;
         (c) Any check, draft or similar instrument that is drawn by or on behalf of the other person and is drawn on or payable at or through any financial institution; or
         (d) The proceeds of any other form of financial transaction that involves a financial institution as a payor or financial intermediary on behalf of or for the benefit of the other person.
         (2) Violation of subsection (1) of this section is a Class C felony.
In summary, Oregon doesn't overly restrict gambling compared to most states. The state allows most forms of real-world gambling in addition to a few forms of online betting. However, the state comes down hard on anyone involved in unlawful gambling. Your best bet here is to stick with what's legal and avoid the legal risks associated with unlicensed gaming.