Wyoming doesn't have much of a gambling industry although the state's gaming laws aren't overly restrictive. Much of the state's lack of gaming options is due to a relatively small population spread across a large geographic area. Real world gambling options are limited to a few small casinos, two racetracks, a state lottery and social games played with friends.
Online betting in Wyoming is an attractive alternative for those not near a land-based casino. The state does not yet allow online poker or gambling, but it does permit online horse racing betting, fantasy sports and games of skill.
Legal Wyoming Betting Sites
Fantasy Sports:
Rank
Betting Site
Bonus
Rating
Visit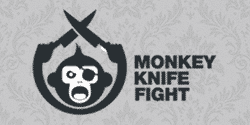 Horse and Greyhound Betting:
Wyoming's gambling laws do not directly address internet gambling so there's some grey area in what is legal and what is not. Federal laws prohibit online casinos and poker sites unless a state specifically legalizes those forms of wagering, which Wyoming has not. So for anyone interested in getting in the business of gambling, Wyoming is a no-go.
What isn't as clear is the legality of playing at offshore poker sites and casinos. State gaming laws make it a crime to participate in unlicensed games but they do not specifically mention "the internet." It would be safe to assume that the state's existing laws prohibit participation in such games, but nobody has ever been charged for the crime of online gambling in Wyoming.
It is highly unlikely that anyone would ever give you trouble for playing at offshore gaming sites from the privacy of home, but I still wouldn't recommend going that route. The biggest risk in doing so is getting paid and ensuring you get a fair game. Sites that operate in foreign countries are subject to lax regulation and little (if any) government oversight. If such a site were to run off with your money, you would have no legal recourse.
Until something changes in Wyoming gambling law, your safest bet is to stick with what is definitely legal. There are a number of betting sites headquartered in the United States that offer safe, fair and honest games. You can play at these sites knowing they are subject to US law and will pay up when you win.
What's Legal in Wyoming
This section is dedicated to forms of online betting that are undoubtedly 100% legal in Wyoming. Unlike poker and casino sites, the websites mentioned in this section are explicitly legal and licensed to offer their services to residents of the state.
Sports Betting in Wyoming
Sports betting is unlikely to be legalized in Wyoming any time soon. The state's definition of gambling clearly covers sports betting and gaming laws make it clear that participating in sports betting is restricted. Although this law has never been enforced to charge an online gambler, you can in theory be slapped with a misdemeanor for placing wagers at foreign gambling sites.
It is unlikely that anyone will ever be charged for placing sports bets online in Wyoming, but it's still not the best idea due to offshore sportsbooks being totally unregulated. Becoming a bookie for other people is an even worse idea because that is something that would catch the attention of the authorities and open you to more serious charges.
Lawmakers have been slow to move on the issue of sports betting in Wyoming. No bills have been introduced to legalize the activity and we haven't heard a peep from any legislators indicating someone is planning to submit a sports betting bill in the near future.
Wyoming Fantasy Sports
The Wyoming legislature has never gotten around to addressing the legality of daily fantasy sports contests. Fantasy sports operators contend that their games are legal contests of skill and therefore offer their services openly in Wyoming. To date, the state has never acted against DFS providers or ordered them to cease and desist.
Wyoming gambling law could be construed as unfavorable to daily fantasy because WY Stat § 6-7-101 defines gambling as risking anything of value in whole or in part upon chance. However, the issue has never been tested in court and there appears to be no desire among lawmakers or regulators to press the matter.
As a result, all major DFS sites operate in Wyoming and will likely continue doing so until state law changes or existing law is interpreted in a manner unfavorable to daily fantasy. Currently, there are no outstanding efforts to pass legislation addressing DFS contests one way or another.
WY Horse Racing Betting
Live horse races are held at Wyoming Downs, Sweetwater Downs and Energy Downs on select days each year. The racing industry in Wyoming has had its ups and downs in recent years but it continues on. In 2013, lawmakers legalized historic horse racing machines in an effort to give the industry a much-needed boost.
Historic racing machines look and function much like traditional slot machines but base their outcomes on horse races that took place in the past. The machines reveal no information about which horses or races will be used before each bet is placed so most people just view them as glorified slot machines. You can find these terminals at various OTB locations in the state.
Online Racing Betting
Wyoming legalized advance-deposit wagering (ADW) with the passage of HB 31 in 2011. Under the law, out-of-state simulcast facilities may accept wagers "in-person or electronically" from Wyoming residents provided such operators acquire a license and pay source market fees to the state.
ADW wagering allows customers to sign up for accounts at licensed horse racing sites and place real money bets on races that take place across the country. All wagers that you place online are paid at full track odds and the money goes straight to each track's betting pool, thereby supporting the industry.
Each of the following horse racing betting sites is legal and licensed in Wyoming. These sites also provide live racing video, handicapping tools and betting advice.
TVG.com
BetAmerica.com
TwinSpires.com
AmWager.com
The Wyoming Gaming Commission oversees all horse racing betting and advance deposit wagering.
Live Racetracks in Wyoming
Three racetracks of varying sizes are active in Wyoming today. All three only host a handful of live race days each year.
Live racing July-August
Historic horse racing machines
10180 Highway 89 North
Evanston, WY 82930
Live racing August-September
3320 Yellowstone Road
Rock Springs, WY 82901
1635 Reata Drive
Gillette, WY 82718
Wyoming Off-Track Betting
The Wyoming Pari-Mutuel Commission also oversees 17 off-track betting locations (OTBs) throughout the state. These facilities may offer simulcast wagering as well as historic horse racing machines.
71 SE Wyoming Boulevard
Casper, WY 82609
2800 Cy Avenue
Casper, WY 82604
1802 Dell Range Boulevard
Suite 3
Cheyenne, WY 82009
3617 E Lincoln Way
Cheyenne, WY 82001
312 S Greeley Highway
Cheyenne, WY 82007
1945 Harrison Drive
Evanston, WY 82930
1925 Harrison Drive
Evanston, WY 82930
359 Miracle Road
Evansville, WY 82636
1020 E US Highway 14-16
Gillette, WY 82716
2212 Westover Road
Gillette, WY 82718
95 E Railroad Avenue
Green River, WY 82935
666 N 3rd Street
Laramie, WY 82070
4100 W Yellowstone Highway
Mills, WY 82644
1549 Elk Street
Rock Springs, WY 82901
Wyoming Downs OTB Rock Springs
2201 Foothill Boulevard
Rock Springs, WY 82901
2240 Coffeen Avenue
Sheridan, WY 82801
1294 Coffeen Avenue
Sheridan, WY 82801
WY Online Gambling Laws
I wouldn't hold my breath waiting for online gambling or online poker to be legalized in Wyoming. New legislation would have to be passed for the specific purpose of legalizing these forms of online betting and there is no indication that lawmakers have any interest in doing so.
Online poker and casino gambling are only slightly more likely than sports betting to be legalized within the foreseeable future. There are no plans to legalize or regulate the industry and no state officials have ever come out in support of doing so.
§6-7-101 of the Wyoming Statutes provides us with a definition of gambling which could presumably be applied to online poker and online casinos:
"Gambling" means risking any property for gain contingent in whole or in part upon lot, chance, the operation of a gambling device or the happening or outcome of an event, including a sporting event, over which the person taking a risk has no control, but does not include any of the following:
(A) Bona fide contests of skill, speed, strength or endurance in which awards are made only to entrants or the owners of entries;
(B) Bona fide business transactions which are valid under the law of contracts;
(C) Other acts or transactions now or hereafter expressly authorized by law;
§6-7-102 lays out the penalties for participating in gambling and being in the business of professional gambling (which means inducing others to gamble or earning a profit by running a game).
People who participate in unlawful gambling can be charged with a misdemeanor offense and get up to 6 months in jail and a $750 fine. Anyone charged with professional gambling can be charged with a felony and get up to 3 years in prison and a $3,000 fine.
Although both statutes are wide in scope and likely cover betting at offshore gambling sites, the state has shown no propensity to hunt down internet gamblers. In all the years online gambling has been around, not one person in the state has ever faced charges for doing so.
Social gambling and poker games are legal in Wyoming under part (E) of the state's definition of gambling which provides the following exception:
Any game, wager or transaction which is incidental to a bona fide social relationship, is participated in by natural persons only, and in which no person is participating, directly or indirectly, in professional gambling
There has been some debate over what exactly constitutes a "bona fide social relationship." Bars and restaurants, for example, would like to know if it's legal for them to provide customers with tables to play their own private games. This part of the law needs some work but for the average person, it's good to know that you and your friends can get together to play a game of Holdem around the kitchen table without risk of a police raid (which does sometimes happen in other states).
Online Skill Games
It is legal to place wagers on games of skill in Wyoming as long as you are a participant and you only bet on yourself. This is why it is legal to pay money to enter a golf tournament and win cash if you perform well. The same concept applies to games of skill played over the internet.
WorldWinner.com is the main site to visit for these types of games. You can play games such as pool, Scrabble and others with other people for real money. These games are all legal because the element of luck is removed from the equation. You can your opponents compete on equal footing to get the best score possible and win a cash prize.
WY State Lottery
Wyoming became the 44th state to introduce a lottery after Governor Matt Mead signed House Bill 77 into law in 2013. The bill authorized the creation of a state lottery commission and granted the state permission to enter into multi-state agreements to participate in drawings such as Powerball and Mega Millions.
WyoLotto is one of the only lotteries in the nation that is not authorized to sell instant scratch tickets. All games are played drawing-style and include some wait time between buying tickets and seeing the results. State officials expressed a desire to reduce the "instant gratification" element of the state's lottery by prohibiting instant win games.
Tickets are not sold online at this time and lottery does not permit third parties to sell tickets online. Online ticket sales probably won't come for quite a while considering the state isn't even comfortable with scratch tickets.