Wyoming appears to be edging closer to legalizing sports betting each year. A bill that would have permitted mobile sportsbooks in Wyoming failed a close House vote in early 2020, but the fact that the bill made that much progress in the first place shows there is support for sports betting in the legislature.
Lawmakers have committed to taking up the issue again, which makes Wyoming a decent contender to legalize sports betting eventually. Until that happens, sports fans in Wyoming can still participate in parimutuel horse racing betting online (advance deposit wagering) and daily fantasy sports.
In-person gambling options in Wyoming consist of tribal casinos, parimutuel betting at racetracks and the state lottery.
Legal Wyoming Betting Sites
Fantasy Sports:
Rank
Betting Site
Bonus
Rating
Visit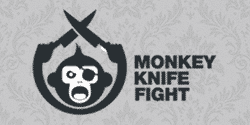 Horse and Greyhound Betting:
Wyoming Sports Betting
The Wyoming legislature has shown no rush to legalize sports betting, but the introduction of legislation in 2020 has put Wyoming in play.
HB 225 was introduced in February 2020 by Representative Tom Walter and made it to a floor vote in the House where it was defeated by a vote of 32-27. Defeat aside, the introduction of and vote on HB 225 does serve as a gauge of where Wyoming lawmakers are on sports betting.
HB 225 sought to authorize mobile sports betting only as Wyoming lacks a major land-based gambling industry aside from a smattering of smaller tribal casinos. The bill would have issued licenses to online sportsbook operators at a cost of $20,000, set the tax rate at 16% and established a minimum age of 18 to bet on sports in Wyoming.
With retail sportsbooks and mobile betting now live in neighboring Colorado, and betting authorized at licensed retailers in Montana, Wyoming has even more incentive to pass a law as gambling dollars cross state lines. To that end, Wyoming legislators who support sports betting have confirmed they intend to introduce additional bills in future legislative sessions.
The odds of future Wyoming sports betting efforts succeeding remain uncertain at this time, but the fact that HB 225 came as close as it did to passing a full House vote portends well for supporters.
Daily Fantasy Sports
The Wyoming legislature has never gotten around to addressing the legality of daily fantasy sports contests. Fantasy sports operators contend that their games are legal contests of skill and therefore offer their services openly in Wyoming. To date, the state has never acted against DFS providers or ordered them to cease and desist.
Wyoming gambling law could be construed as unfavorable to daily fantasy because WY Stat § 6-7-101 defines gambling as risking anything of value in whole or in part upon chance. However, the issue has never been tested in court and there appears to be no desire among lawmakers or regulators to press the matter.
As a result, all major DFS sites operate in Wyoming and will likely continue doing so until state law changes or existing law is interpreted in a manner unfavorable to daily fantasy. Currently, there are no outstanding efforts to pass legislation addressing DFS contests one way or another.
WY Horse Racing Betting
Live horse races are held at Wyoming Downs, Sweetwater Downs and Energy Downs on select days each year. The racing industry in Wyoming has had its ups and downs in recent years but it continues on. In 2013, lawmakers legalized historic horse racing machines in an effort to give the industry a much-needed boost.
Historic racing machines look and function much like traditional slot machines but base their outcomes on horse races that took place in the past. The machines reveal no information about which horses or races will be used before each bet is placed so most people just view them as glorified slot machines. These terminals can be found at various OTB locations in the state.
Online Horse Racing Betting in WY
Wyoming legalized advance-deposit wagering (ADW) with the passage of HB 31 in 2011. Under the law, out-of-state simulcast facilities may accept wagers "in-person or electronically" from Wyoming residents provided such operators acquire a license and pay source market fees to the state.
ADW wagering allows customers to sign up for accounts at licensed horse racing sites and place real money bets on races that take place across the country. All wagers that you place online are paid at full track odds and the money goes straight to each track's betting pool, thereby supporting the industry.
Each of the following horse racing betting sites is legal and licensed in Wyoming. These sites also provide live racing video, handicapping tools and betting advice.
TVG.com
BetAmerica.com
TwinSpires.com
AmWager.com
The Wyoming Gaming Commission oversees all horse racing betting and advance deposit wagering.
Online Gambling in Wyoming
Wyoming law prohibits all gambling not specifically authorized by the state. Online casinos and poker sites are prohibited under state law and there are no indications lawmakers are planning on changing that any time soon.
WY Stat § 6-7-101 details the state's definition of gambling, which could be interpreted to apply to online gambling:
(iii) "Gambling" means risking any property for gain contingent in whole or in part upon lot, chance, the operation of a gambling device or the happening or outcome of an event, including a sporting event, over which the person taking a risk has no control, but does not include any of the following:
The provision continues to outline exceptions to the definition that are related to charitable gaming, prizes paid out in bona fide contests of skill, the state lottery and private games hosted among friends in which no one earns a profit other than their personal winnings.
WY Stat § 6-7-102 outlines the penalties for participating in gambling and being involved in the business of professional gambling (which is defined as inducing others to gamble or earning a profit by running a game).
Participants in unlawful gambling games can be charged with a misdemeanor offense, punished by up to six months in jail and a $750 fine. Anyone charged with professional gambling can be charged with a felony to receive up to three years in prison and a fine of up to $3,000.
Wyoming does not have a history of prosecuting players who participate in online gambling, but state law is clear on the matter of its legality. Currently, there are no legal means by which to play online casino games or poker online in Wyoming.
WY State Lottery
Wyoming became the 44th state to introduce a lottery after Governor Matt Mead signed House Bill 77 into law in 2013. The bill authorized the creation of a state lottery commission and granted the state permission to enter into multi-state agreements to participate in drawings such as Powerball and Mega Millions.
WyoLotto is one of the only lotteries in the nation that is not authorized to sell instant scratch tickets. All games are played drawing-style and include some wait time between buying tickets and seeing the results. State officials expressed a desire to reduce the "instant gratification" element of the state's lottery by prohibiting instant win games.
Tickets are not sold online at this time and lottery does not permit third parties to sell tickets online. Online ticket sales probably won't come for quite a while considering the state isn't even comfortable with scratch tickets.