PayPal is the world's most popular e-wallet that facilitates making payments and getting paid without revealing users' personal banking details to one another. With a single PayPal account, customers can use it to make purchases online, send money to friends, receive payments for services rendered and much more from the comfort of home.
Today, PayPal boasts more than 234 million user accounts from around the world and processes nearly 3 billion mobile transactions alone every year. To call PayPal a major payment method would be an understatement; PayPal is a behemoth in online payments and is by far the largest e-wallet in the US.
Betting Sites that Accept PayPal
Rank
Betting Site
Bonus
Rating
Visit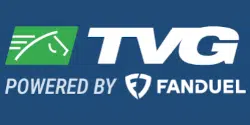 Not surprisingly, PayPal is also a popular deposit method for online betting customers. Instant deposits combined with the ability to keep your banking details private make PayPal a worthy option for funding online gaming accounts and getting paid.
If you came here for quick recommendations, see our recommended PayPal betting sites above and have fun. If you're in the market for a new deposit method and have heard someone recommend PayPal, just read on. This PayPal betting guide will give you the full rundown on getting started, the pros and cons, potential issues you may run into and a brief recap of PayPal's interesting history with gambling.
How PayPal Works
PayPal is best described as an e-wallet because it essentially functions as a digital wallet. Once you have a PayPal account, you can load it with funds through a variety of means such as credit card, debit card, bank transfer and so on. From there, you can take your "wallet" (i.e. PayPal account) with you anywhere you go shopping online.
eBay, Etsy, StubHub, United Airlines and millions of other merchants accept PayPal today. The advantage here is you can simply choose PayPal as your checkout option and enter your password rather than giving your credit card number to various online retailers.
You can also link your PayPal account to your bank account, a credit card or debit card to make instant payments without having to keep a balance on-hand at PayPal. Thus, you can still use your bank or credit card to make payments through PayPal but without revealing your account numbers.
PayPal Gambling Pros and Cons
PayPal is a strong deposit method for US betting sites due to its flexibility, speed, high success rates for deposits and ability to receive withdrawals. For the most part, it is hard to go wrong with PayPal as long as it is accepted where you want to play.
The downsides to using PayPal are all fairly minor, but they're worth noting for the sake of transparency. Here's what we've found in looking at the pros and cons to using PayPal for online gaming.
PayPal Sports Betting and Gambling Policies
PayPal takes a very conservative approach to sports betting and gambling, which is understandable considering the company's history with gambling (more on that later). For the most part, PayPal's polices on gambling line up with state and federal law.
This means PayPal does not do business with offshore betting sites or casinos that are not licensed in the United States. On top of that, PayPal does not do business with all licensed sites. Just because a gaming site has a license in the United States does not automatically mean PayPal works with that site.
PayPal lays it out pretty clearly here:
"Unless the merchant has been approved by PayPal, account holders may not use PayPal to send or receive payments for any form of gambling activities, including but not limited to payments for wagers, gambling debts, and gambling winnings, whether conducted online, in person, or through any other means of communication. Gambling includes placing, accepting, recording, or registering bets; participating in lotteries; or otherwise carrying on a game of chance for money, property, or other things of value."
It sounds pretty strict – and it is – but PayPal does work with certain licensed betting sites in the USA. It goes to show that PayPal very much toes the line when it comes to online gaming. This is why you will never find an offshore sportsbook or casino that accepts PayPal as a deposit method.
PayPal Credit Restrictions
The PayPal website does not clearly lay out its policies regarding online betting with credit in the United States and this has resulted in quite a bit of confusion among players attempting to fund their accounts. We had to do the research ourselves and attempt deposits with PayPal at multiple gaming sites, but we think we have a handle on how it all works and will explain below.
First understand that there are two different types of credit when dealing with PayPal. First, there's the actual line of credit that PayPal itself extends to customers for regular purchases. This is called PayPal Smart Connect and it is the product offered directly from PayPal that gives customers a revolving line of credit with no interest if purchases of $99 or greater are paid in full within six months.
PayPal Credit cannot be used to fund sports betting, gambling or fantasy sports sites due to company policies. The company has an aversion to mixing gambling with credit, so does not allow anyone to use their PayPal Credit account to fund online betting accounts of any type.
The other type of credit we'll discuss are outside credit cards linked to your PayPal account. This is completely separate from the actual PayPal Credit program offered by the company itself. If you have a PayPal account and link your own credit card to your account, you can fund purchases with your own card.
Outside credit cards can be used in conjunction with PayPal at certain types of betting sites only.
Some fantasy sites and horse racing betting sites do allow you to make deposits with your outside credit card. Fantasy sports sites such as FanDuel and DraftKings both accept outside credit card payments made through PayPal. For example, DraftKings Fantasy accepts Visa, Mastercard, American Express and Discover deposits made through your PayPal account.
Horse racing sites vary in how they treat PayPal deposits made with credit cards. For example, we know TwinSpires accepts all major brands through PayPal while BetAmerica does not accept PayPal at all (although both sites also accept credit card payments made directly through the cashier without involving PayPal).
Online sportsbooks and casinos licensed in the United States do not accept PayPal credit of any type. You can use PayPal at certain sports and casino sites, but only if your PayPal account is linked to your bank's checking account.
For example, a support page at the FanDuel Sportsbook website explains its PayPal policy as follows:
You can use your PayPal account as long as you have linked it to your bank account. Deposited funds are available immediately. Funding limits are set by PayPal per user.
Also note that not all US betting sites accept PayPal at all. We've verified ourselves which betting sites accept PayPal and which do not, so see the recommendations at the top of this page if you're set on using PayPal to fund your gaming account.
PayPal's History with Online Betting
PayPal has a long and interesting history with online sports betting, gambling and poker. The company was founded in 1998 and was well into the payment processing industry the following year.
In those early years, online gambling was totally unregulated in the United States and PayPal happily served the gaming market. The gambling business was good for PayPal during those critical early years, but eventually its willingness to court gamblers would come back to haunt the company.
New York Attorney General Eliot Spitzer launched an investigation into PayPal's gambling links in 2002, and the investigation eventually led to a settlement in which PayPal agreed to stop processing gambling payments for New York and pay a $200,000 fine. PayPal admitted to no wrongdoing, but the settlement set the stage for the company's eventual exit of the online betting business.
Later that year, eBay completed its anticipated acquisition of PayPal in a $1.5 billion deal. One of the first things the new owners did was reach another settlement with Spitzer and the Department of Justice, which included paying a $10 million fine and a promise to exit the gambling business in the United States.
PayPal stayed completely out of the gambling business during its time with eBay, but changed its stance following its successful spin-off as an independent company in 2015. Just several months later, PayPal made its return to the US market – this time working exclusively with sites that are 100% legal and licensed.