Colorado sports betting got underway in May 2020, six months after voters approved a referendum authorizing retail sportsbooks at casinos and statewide mobile sports betting.
State law now permits casinos in Black Hawk, Central City and Cripple Creek to launch retail sportsbooks for in-person wagering and mobile sportsbooks for online betting.
Sports fans who are 21 or older are welcome to sign up for accounts and place wagers from any desktop or mobile device. Customers may sign up and deposit from anywhere in the USA but must be located within state lines to place wagers.
Legal CO Betting Sites
Sports Betting:
Fantasy Sports:
Rank
Betting Site
Bonus
Rating
Visit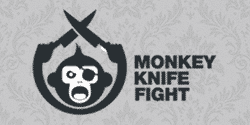 Horse and Greyhound Betting:
Rank
Betting Site
Bonus
Rating
Visit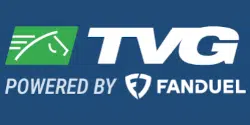 In Colorado, residents may participate in online sports betting, horse racing betting, greyhound betting, daily fantasy sports, and skill games. All of the above websites are hosted here in the United States and operate under the authority of both state and federal laws.
Up until May of 2018, the federal government prohibited sports betting across most of the nation. The Supreme Court ended that prohibition in 2018 to give individual states the authority to make their own laws regarding sports betting. Now, the states are free to decide on their own how to manage sports betting, online poker, and online gambling.
Most states are fine with greyhound and betting on horse races, fantasy sports and skill games. Internet poker and casino games are a more divisive issue. Previously, casino games and poker were banned at the federal level. The Department of Justice changed its stance on those games in 2011, which gave states the authority to legalize those forms of gaming as well.
As we all know, the wheels of government turn slowly. Most states still haven't acted to legalize online gambling or poker. To date, only a handful of states have enacted legislation to legalize one or both activities. Colorado may soon join the list of states that allow those games but for now, players are limited to the following forms of online gaming.
Colorado Sports Betting
Legal sports betting began in Colorado on May 1st, 2020.
A sports betting bill approved by voters during the November 2019 election allows casinos in Black Hawk, Central City and Cripple Creek to offer in-person and mobile betting to customers who are 21 or older and located within state lines.
The law was written to take effect on May 1st, 2020 and the Colorado Limited Gaming Control Commission (LGCC) moved quickly to make that a reality. The first mobile sportsbooks launched as planned on the first day of May and will be followed by retail sportsbooks at casinos.
The Commission made significant progress in a short amount of time to meet the ambitious launch date. In February, the Commission began issuing licenses and approved regulations to govern sports betting. In April, the Commission approved the state's catalog of sports wagering events to clear the way for the first mobile sportsbooks to launch less than one month later.
Mobile Sportsbooks in Colorado
Legal online sports betting is now available in Colorado for fans who are 21 or older and located within state lines.
Ten mobile sportsbooks are live today with more planned to launch over coming months:
Circa Sports
SBK Sportsbook
Sky Ute Sportsbook
BetMonarch
Mobile sports betting providers must acquire licenses to offer their services in Colorado. To date, the Colorado Limited Gaming Control Commission has issued licenses to the following mobile sportsbook operators:
DraftKings
theScore
PointsBet
FanDuel
Penn Sports Interactive
BetMGM
BetRivers
SuperBook USA
William Hill
Betfred
ISI Race & Sports
Digital Gaming Corp.
Wynn Sports Interactive
BetAmerica
SportsBetting.com (Carousel Group)
Licensed Retail Colorado Sportsbooks
More than 50 operators have applied for in-person and online sports betting licenses to date. This includes a combination of casinos seeking master sports betting licenses and operators seeking permission to manage in-person or online betting on behalf of licensed casinos.
DraftKings Sportsbook at Mardi Gras Casino in Black Hawk opened in July 2020. Customers 21 or older may stop in to bet on major US professional sports, college sports and international sports.
The Mardi Gras Casino Sportsbook launched at first in a temporary location with eight self-serve betting kiosks, teller windows and a handful of HDTVs while construction continued on a permanent sportsbook location.
Additional Casinos to Launch Retail Sportsbooks
In a February meeting, the Colorado Limited Gaming Control Commission issued its first batch of licenses. Additional sports betting licenses have been issued since then.
The following additional casinos may also launch retail sportsbooks once each is ready.
Ameristar Casino Black Hawk
Billy's Casino
Brass Ass Casino
Bronco Billy's Casino
Bill Durham Saloon & Casino
Century Casino
Century Casino Cripple Creek
Century Casinos
Christmas Casino & Inn
Colorado Grande
Dostal Alley
Double Eagle Hotel & Casino
Easy Street Casino
Gilpin Casino
Golden Gates Casino
Golden Gulch Casino
Grand Z Casino
Isle Casino Black Hawk
JP McGill's Hotel & Casino
Johnny Nolon's Casino
Johnny Z Casino Operator LLC
Lady Luck Black Hawk
Midnight Rose
Monarch Casino
Red Dolly Casino
Saratoga Casino Black Hawk
The Famous Bonanza Casino
The Lodge Casino at Black Hawk
Wildwood Casino Cripple Creek
Z Casino Black Hawk
Colorado Sportsbook Partnerships
Under state law, licensed mobile sportsbooks must partner with land-based operators in order to offer online betting in CO. Each of the following sports betting providers has confirmed it has such a partnership in place to enter the Colorado market:
BetAmerica Sportsbook: Partnership agreement with Full House Resorts will authorize a retail sportsbook to launch at Bronco Billy's in Cripple Creek along with mobile betting across the state.
PointsBet Sportsbook: Partnership agreement in place with Double Eagle Hotel and Casino in Cripple Creek to offer in-person and online wagering.
DraftKings: DraftKings is partnered with Twin River Worldwide Holdings, parent company of the Golden Gates, Golden Gulch and Mardi Gras casinos. DraftKings now offers statewide mobile betting and operates a retail sportsbook at Mardi Gras Casino.
FanDuel: Twin River Worldwide Holdings is also partnered with FanDuel for mobile betting. With three Colorado casinos to its name, Twin River can launch up to three mobile betting apps.
theScore Bet: theScore is partnered with Jacobs Entertainment Inc, parent company of the Lodge Casino and Gilpin Casino in Black Hawk. Under the agreement, theScore will provide mobile betting in Colorado on behalf of Jacobs Entertainment.
SuperBook: SuperBook, the famed sportsbook out of Nevada, plans to launch a retail sportsbook and mobile betting in Colorado in partnership with The Lodge Casino in Black Hawk.
Circa Sports: Circa Sports is a Vegas-based sports betting operator that manages retail sportsbooks at two Vegas casinos and a mobile app in Nevada. Circa Sports is partnered with Century Casinos Inc, parent company of Century Casino Cripple Creek and Century Casino Central City.
ISI Race & Sports: ISI Race & Sports is a Nevada-based sports betting company that provides turnkey sports betting and racing betting solutions to casinos. ISI is partnered with Wildwood Casino in Cripple Creek to manage its sports betting hardware, software and marketing under the BetWildwood brand.
Bet365: Bet365 is partnered with Century Casinos, Inc., which is the parent company of a Century Casino property in Cripple Creek and another in Central City. The partnership appears to be for mobile betting only.
Betsson: Betsson is a Swedish online gaming company that has a favorable reputation among European bettors. In Colorado, Betsson is partnered with Dostal Alley Casino to offer online sports betting in early 2021 pending regulatory approval.
SBK Sportsbook: SBK parent company Smarkets is partnered with Full House Resorts to offer mobile betting in Colorado. Full House Resorts operates Bronco Billy's Casino in Cripple Creek, but the partnership agreement is specific to online wagering only. SBK launched CO sports betting in June 2020.
Sky Ute Sportsbook: USBookmaking out of Las Vegas is partnered with Sky Ute Casino to operate a retail sportsbook and mobile betting. The Sky Ute Sportsbook app is now available for iOS and Android devices.
Stadium Technology: Stadium Technology Group and parent company GVC Holdings supply the technology for numerous sports betting operators in the US. In Colorado, Stadium Technology powers BetMonarch, the mobile sportsbook of Monarch Casino Black Hawk.
How Colorado Legalized Sports Betting
Colorado legalized sports betting by first passing HB19-1327 through the legislature. The governor signed the bill into law, but because it instituted a new tax (on sports betting operators), it had to go to a statewide referendum and be approved by a majority of voters.
The question was added to the November 2019 ballot as Proposition DD and was written exactly as follows:
Shall state taxes be increased by twenty-nine million dollars annually to fund state water projects and commitments and to pay for the regulation of sports betting through licensed casinos by authorizing a tax on sports betting of ten percent of net sports betting proceeds, and to impose the tax on persons licensed to conduct sports betting operations?
This measure could not possibly have been better written if its goal was to turn voters off to sports betting. Proponents feared many voters would read the words "shall state taxes be increased" and instantly object without reading the rest of the question.
The awkward phrasing of the question was not, in fact, a clever ploy undertaken by anti-gambling types in Colorado. It was worded that way because Colorado's TABOR Amendment requires all tax increases to be approved by voters and the question phrased a certain way.
The CO sports betting legislation did not actually raise taxes on anyone; it simply legalized sports wagering and established a 10% tax rate. Even so, that was enough to trigger TABOR protocols dealing with voter approval and question phrasing.
Ultimately, Colorado voters approved sports betting by a narrow margin.
A Look Inside the New Colorado Sports Betting Law
Each existing casino in Colorado may apply for a master license for sports betting. A master license allows each casino to launch an in-person sportsbook as well as one mobile betting app accessible to customers across the state.
Casinos may also partner with third party operators to manage their sportsbooks and betting sites. One casino might partner with DraftKings Sports, another might partner with Rush Street Interactive and so on.
State law establishes a reasonable 10% tax rate and does not include either of the controversial measures requiring an integrity fee or the use of official data that we have seen pop up in some other states.
The Colorado Limited Gaming Control Commission is tasked with regulating the industry, considering licenses, monitoring licensees and issuing additional regulations as needed.
Sports betting licenses and fees:
| | | |
| --- | --- | --- |
| License | Fees | Description |
| | | |
| Master License | $2,000 | Allows a casino to operate in-person and online betting |
| Sports Betting Operator | $1,200 +$10,000 background check deposit | Allows a third party to manage a casino's sportsbook |
| Internet Sports Betting Operator | $1,200 + $10,000 background check deposit | Allows a third party to develop and manage a casino's online and mobile betting platform |
| Vendor Major | $1,200 + $10,000 background check deposit | Required for persons or entities who occupy certain key roles in an operation or who provide an operation with products, services, information or assets and/or receive a percentage of gaming revenue |
| Vendor Minor | $350 | Required for persons or entities who provide services or act on behalf of operators and who are not required to obtain a Vendor Major license |
Types of Wagers Authorized in the CO Sports Betting Bill
State law is fairly permissive in terms of what types of wagering are allowed. Colorado law permits betting on pro sports, college sports, esports and amateur events such as the Olympics. Wagers on high school sports are prohibited.
However, the bill restricts proposition bets on college games. This means customers are not permitted to wager on how many TDs the current QB for the Buffaloes will throw in his next game.
In April 2020, the Limited Gaming Control Commission published an initial list of events (Excel file) upon which licensed sportsbooks may accept wagers. The list of approved events does not yet include college sports, but the LGCC will be authorizing that later.
In the meantime, licensed CO betting sites may accept wagers on all of the following sports plus many international leagues:
| | | |
| --- | --- | --- |
| Esports | Fantasy Sports (betting on fantasy totals) | Aussie Rules |
| Badminton | Baseball | Basketball |
| Biathlon | Bowls | Boxing |
| Cricket | Cycling | Darts |
| Floorball | Football | Futsal |
| Gaelic Games | Golf | Handball |
| Field Hockey | Ice Hockey | Lacrosse |
| MMA | Motorsports | Pesäpallo |
| Pool | Rowing | Rugby League |
| Rugby Union | Snooker | Soccer |
| Beach Soccer | Summer / Winter Athletics | Swimming |
| Volleyball | Beach Volleyball | Water Polo |
Colorado Horse Racing Betting
Horse racing betting is legal in Colorado.
Fans 18 or older can place wagers online through licensed ADWs, in-person at one of 11 off-track betting facilities and at the state's single racetrack, Arapahoe Park in Aurora.
The Racing Division of the Department of Revenue oversees horse racing and parimutuel wagering in Colorado.
Colorado Horse Racing Betting Sites and Apps
The Racing Division also oversees online racing betting in Colorado. The division maintains an active list of licensed advance deposit wagering providers here.
The Racing Division has approved a good number of ADWs to date and all are regulated and headquartered in the USA. Additionally, wagers placed with licensed providers are always paid at full track odds.
Colorado Racetracks
Live horse racing in Colorado consists of a single racetrack, Arapahoe Park in Aurora. Arapahoe Park hosts live racing every weekend from May through August each year in addition to simulcast racing during the live racing season.
26000 East Quincy Avenue
Aurora, CO 80016
OTB Locations
Eleven off-track betting facilities operate across the state and a full list of locations can be found here.
Greyhound Betting
Greyhound racing is not prohibited in Colorado, but there are no active greyhound tracks as of today. Greyhound fans may bet on races through licensed ADWs that cover greyhound tracks – with BetAmerica being the most prominent option.
CO Daily Fantasy Sports
The Unlawful Internet Gaming Enforcement Act (UIGEA) specifically exempted fantasy sports betting from the prohibitions it placed on online gaming. Fantasy sports betting is now considered a game of skill and is considered legal by default unless a state chooses to enact legislation restricting fantasy sports.
Most states have nothing to say on the matter, but fantasy sports are legal and regulated in Colorado. Colorado legalized fantasy sports in 2016.
In 2016, Colorado lawmakers drafted a fantasy sports regulation bill and sent it to the governor's desk. That bill was signed into law by governor Hickenlooper on June 6, 2016. HB 16-1404 includes a variety of regulations that are designed to provide consumer protection for fantasy players in Colorado.
The bill requires fantasy site operators to:
Hold player funds in an account segregated from operational funds
Prevent anyone under the age of 18 from participating
Prevent the sharing of confidential information available to fantasy site employees
Submit to an annual third-party audit
Sites with fewer than 7500 active Colorado players do not need to apply for a license or submit to an annual audit, but they do need to follow all other regulations
Recommended fantasy sites in Colorado:
Online Gambling and Poker in Colorado
Colorado is on the shortlist of states to legalize online gambling and poker within the next several years. State lawmakers drafted an online poker bill in 2013 but it never became a formal proposal. Nevertheless, the state is primed for something to take shape with industry insiders monitoring the situation and preparing for all possibilities.
An article in the Denver Post obtained the following quote from Troy Stremming, executive vice president of the Ameristar Blackhawk's parent company:
"This is something we are following very closely. Internet gaming continues to evolve state-by-state, and through ever-changing technology. With respect to Colorado, when there is a piece of legislation to review, we can make decisions based on whether or not participation will be beneficial to the company."
Although it is far from an outright endorsement of online betting, it indicates that industry leaders acknowledge the likelihood of online gaming coming to Colorado. Rather than outright opposing it, they are prepared to take advantage of any changes in the law.
The Colorado Gaming Association has already met with lawmakers interested in pushing forward on internet gaming and also seems open to the idea. In fact, it was the Colorado Gaming Association who helped draft the 2013 bill mentioned above. All indications we've seen from the industry are either supportive of or undecided on online gaming.
It is always a good sign when key groups refuse to outright oppose sweeping legislation.
Colorado State Lottery
The Colorado lottery is not offered online in any form. State laws strictly prohibit the sale of lottery tickets over the internet or by any means other than licensed retailers. The state took it even further in 2014 with the passage of HB 1142 to put it in writing:
THE COMMISSION SHALL NOT PROMULGATE ANY RULE, ISSUE ANY ORDER, OR ADOPT ANY POLICY OR INTERPRETATION BEFORE JULY 1, 2017, THAT AUTHORIZES OR PERMITS THE PURCHASE OF TICKETS, INCLUDING INSTANT SCRATCH TICKETS, OR SHARES BY MEANS OF THE INTERNET, TELEPHONE, COMPUTER, OR ANY OTHER ELECTRONIC DEVICE OR EQUIPMENT THAT THE PURCHASER CAN ACCESS OR USE TO PURCHASE LOTTERY TICKETS OTHER THAN BY DOING SO PERSONALLY AT A LICENSED LOTTERY SALES AGENT'S PHYSICAL PLACE OF BUSINESS.
That bit of legislation is out of date by now, but still it shows the level of opposition online lottery games face in Colorado. Nothing has changed since then and the state still does not offer online lottery sales or mail-in subscription services.
The only lottery subscription service available in Colorado is Advance Play, which is offered by authorized retailers. Through Advance Play, customers may enter up to 26 drawings in advance for Powerball, Mega Millions and Lotto and up to 91 drawings for Cash 5.
Is it Legal to Gamble in Colorado?
The Colorado Criminal Code restricts both the business of gambling and the act of gambling with the exception of "social gambling." No one may operate a gambling game in which the house earns a profit. There is an exception: it is legal to gamble under social circumstances in which the participants have a bona fide social relationship outside of gambling.
Article 10 of Title 18 defines gambling as "risking any money, credit, deposit, or other thing of value for gain contingent in whole or in part upon lot, chance, the operation of a gambling device, or the happening or outcome of an event, including a sporting event, over which the person taking a risk has no control, but does not include bona fide contests of skill."
Theoretically, individuals could be charged under this law for participating in online casino games or sports betting. However, the state has never once attempted to prosecute a person for gambling online. Horse betting, greyhound betting and fantasy sports are exempt from this law.
The act of playing poker online is still in a bit of a legal grey area. Many Coloradoans still play at unlicensed offshore poker sites but the authorities have made no attempt to crack down on the activity. In 2009, the Colorado Supreme Court issued a ruling that classified poker as a contest of skill. This was a short live victory for poker proponents however, as that ruling was later struck down.
If you do choose to play at unlicensed gambling sites, it is unlikely you will face any legal action. The biggest risk would be losing your money to rogue operators based out of other countries. If anything were to happen to your money at an offshore betting site, there would be little chance of ever recovering that money.
Horse Racing
Parimutuel wagering is legalized in Colorado. The state's first racetrack, Centennial Race Track opened in 1950.
Lottery
Colorado's lottery launches with instant win tickets. Draw games would commence later that year.
Casinos
Colorado voters authorize casino gambling through a referendum.
DFS
Colorado was among the first states in the nation to legalize daily fantasy sports.
Sports Betting
Colorado voters narrowly approved the expansion of gaming to include retail and online sports betting in a 2019 referendum.