Colorado is on the shortlist of states to legalize online gambling and poker within the next several years. State lawmakers drafted an online poker bill in 2013 but it never became a formal proposal. Nevertheless, the state is primed for something to take shape with industry insiders monitoring the situation and preparing for all possibilities.
An article in the Denver Post obtained the following quote from Troy Stremming, executive vice president of the Ameristar Blackhawk's parent company:
"This is something we are following very closely. Internet gaming continues to evolve state-by-state, and through ever-changing technology. With respect to Colorado, when there is a piece of legislation to review, we can make decisions based on whether or not participation will be beneficial to the company."
Although it is far from an outright endorsement of online betting, it indicates that industry leaders acknowledge the likelihood of online gaming coming to Colorado. Rather than outright opposing it, they are prepared to take advantage of any changes in the law.
The Colorado Gaming Association has already met with lawmakers interested in pushing forward on internet gaming and also seems open to the idea. In fact, it was the Colorado Gaming Association who helped draft the 2013 bill mentioned above. All indications we've seen from the industry are either supportive of or undecided on online gaming. It is always a good sign when key groups refuse to outright oppose sweeping legislation.
Legal Betting Sites Today
Fantasy Sports:
Rank
Betting Site
Bonus
Rating
Visit
Horse and Greyhound Betting:
Rank
Betting Site
Bonus
Rating
Visit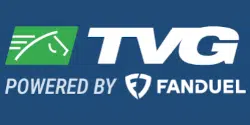 Games of Skill:
Rank
Betting Site
Bonus
Rating
Visit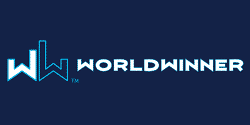 State and federal laws do not ban all forms of internet betting. In Colorado, residents may participate in online horse racing betting, greyhound betting, fantasy sports and skill games. All of the above websites are hosted here in the United States and operate under the authority of both state and federal laws.
Up until May of 2018, the federal government prohibited sports betting across most of the nation. The Supreme Court ended that prohibition in 2018 to give individual states the authority to make their own laws regarding sports betting. Now, the states are free to decide on their own how to manage sports betting, online poker and online gambling.
Most states are fine with greyhound and horse race betting, fantasy sports and skill games. Internet poker and casino games are a more divisive issue. Previously, casino games and poker were banned at the federal level. The Department of Justice changed its stance on those games in 2011, which gave states the authority to legalize those forms of gaming as well.
As we all know, the wheels of government turn slowly. Most states still haven't acted to legalize online gambling or poker. To date, only a handful of states have enacted legislation to legalize one or both activities. Colorado may soon join the list of states that allow those games but for now, players are limited to the following forms of online gaming.
Horse and Greyhound Betting
Arapahoe Park in Aurora is the only racetrack in Colorado but gamblers are not restricted to that one track. Ten off-track betting facilities are available across the state in addition to three horse and greyhound betting sites that cover hundreds of racetracks around the world.
Each of the above sites is headquartered in the United States and has a license from the Colorado Racing Commission to operate inside the state. You must be at least 18 years old and have an address inside the state to register and place real money bets at any of these websites.
Sports Betting in Colorado
Colorado lawmakers have made no overt efforts to legalize sports betting, but a report from Eilers & Krejcik published in 2017 listed Colorado as one of the sates most likely to legalize sports betting within two years of the federal prohibition being ended.
Like other states, Colorado has been prohibited from legalizing and regulating sports betting due to a federal law called the Professional and Amateur Sports Protection Act (PASPA). New Jersey challenged the law in court and eventually made it all the way to the Supreme Court. The Supreme Court ultimately ruled in favor of New Jersey, ending the federal prohibition.
While that case was being decided, numerous states opted to begin drafting legislation in expectation of the Supreme Court ruling in favor of New Jersey.
Colorado failed to join the party early, but the state has a favorable climate for any future sports betting effort. Existing casinos would likely be interested in offering sports betting and the legislature had little trouble legalizing fantasy sports in 2016.
Fantasy Sports
The Unlawful Internet Gaming Enforcement Act (UIGEA) specifically exempted fantasy sports betting from the prohibitions it placed on online gaming. Fantasy sports betting is now considered a game of skill and is considered legal by default unless a state chooses to enact legislation restricting fantasy sports.
Most states have nothing to say on the matter, but fantasy sports are good to go in Colorado. Colorado legalized fantasy sports in 2016. Fixed-odds betting (like you'd see at a sportsbook) is still illegal over the internet but there's nothing stopping you from putting your skills to use at any of the following fantasy betting sites.
In 2016, Colorado lawmakers drafted a fantasy sports regulation bill and sent it to the governor's desk. That bill was signed into law by governor Hickenlooper on June 6, 2016. HB 16-1404 includes a variety of regulations that are designed to provide consumer protection for fantasy players in Colorado.
The bill requires fantasy site operators to:
Hold player funds in an account segregated from operational funds
Prevent anyone under the age of 18 from participating
Prevent the sharing of confidential information available to fantasy site employees
Submit to an annual third-party audit
Sites with fewer than 7500 active Colorado players do not need to apply for a license or submit to an annual audit, but they do need to follow all other regulations
Recommended fantasy sites in Colorado:
Skill Games for Money
For a game to be considered a "game of skill" the outcome must be overwhelmingly determined by skill and not luck. Each state has a different take on what the exact differences are between games of chance and games of skill. At least one website specializes in hosting real money games in which skill is the predominant factor in determining the outcome.
Examples of skill games include the likes of Yahtzee, Spades, Hearts and even virtual pool. As long as the games are based on skill and the operator has no vested interest in who wins or loses, it is legal to play and organize contests of skill.
State Lottery
The Colorado lottery is not offered online in any form. State laws strictly prohibit the sale of lottery tickets over the internet or by any means other than licensed retailers. The state took it even further in 2014 with the passage of HB 1142 to put it in writing:
THE COMMISSION SHALL NOT PROMULGATE ANY RULE, ISSUE ANY ORDER, OR ADOPT ANY POLICY OR INTERPRETATION BEFORE JULY 1, 2017, THAT AUTHORIZES OR PERMITS THE PURCHASE OF TICKETS, INCLUDING INSTANT SCRATCH TICKETS, OR SHARES BY MEANS OF THE INTERNET, TELEPHONE, COMPUTER, OR ANY OTHER ELECTRONIC DEVICE OR EQUIPMENT THAT THE PURCHASER CAN ACCESS OR USE TO PURCHASE LOTTERY TICKETS OTHER THAN BY DOING SO PERSONALLY AT A LICENSED LOTTERY SALES AGENT'S PHYSICAL PLACE OF BUSINESS.
It couldn't be any clearer than that. Colorado doesn't want internet ticket sales until at least July 1st of 2017. The state also does not have any type of internet or mail subscription service. We'll all be buying our tickets in person for the foreseeable future.
Is it legal to gamble in Colorado?
The Colorado Criminal Code restricts both the business of gambling and the act of gambling with the exception of "social gambling." No one may operate a gambling game in which the house earns a profit. There is an exception: it is legal to gamble under social circumstances in which the participants have a bona fide social relationship outside of gambling.
Article 10 of Title 18 defines gambling as "risking any money, credit, deposit, or other thing of value for gain contingent in whole or in part upon lot, chance, the operation of a gambling device, or the happening or outcome of an event, including a sporting event, over which the person taking a risk has no control, but does not include bona fide contests of skill."
Theoretically, individuals could be charged under this law for participating in online casino games or sports betting. However, the state has never once attempted to prosecute a person for gambling online. Horse betting, greyhound betting and fantasy sports are exempt from this law.
The act of playing poker online is still in a bit of a legal grey area. Many Coloradoans still play at unlicensed offshore poker sites but the authorities have made no attempt to crack down on the activity. In 2009, the Colorado Supreme Court issued a ruling that classified poker as a contest of skill. This was a short live victory for poker proponents however, as that ruling was later struck down.
If you do choose to play at unlicensed gambling sites, it is unlikely you will face any legal action. The biggest risk would be losing your money to rogue operators based out of other countries. If anything were to happen to your money at an offshore betting site, there would be little chance of ever recovering that money.