Indiana is a gambling-friendly state with numerous options both online and in the real world for legal betting. Multiple casinos operate throughout the state and have launched their own sportsbooks after laws passed in 2019 expanded the state's gaming options.
Online betting in particular is widespread and well-regulated. Right now, Indiana gaming laws allow mobile sports betting, online horse racing, fantasy sports and games of skill.
Mobile and online sports betting were legalized in May 2019 to make Indiana the tenth state with legal sportsbooks. The Indiana Gaming Commission has since given most of the state's casinos authorization to take their sportsbooks live. The first retail sportsbooks began accepting wagers on September 1st, 2019.
Mobile betting is now live in the Hoosier State with DraftKings, BetRivers Indiana, FanDuel Indiana, BetAmerica, BetMGM and PointsBet approved to commence online wagering.
We'll start today with a look at the forms of gaming that are legal right now and list the best betting sites in Indiana that are 100% legal and licensed. From there, we'll discuss current gaming laws and the most recent expansions of legal online betting in Indiana.
Legal Indiana Betting Sites
Indiana Sportsbooks:
Indiana Horse Racing Betting:
Rank
Betting Site
Bonus
Rating
Visit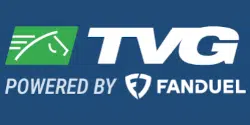 Indiana does not make it a crime to participate at any of the above gambling sites. You can sign up and play for real money at these sites with absolutely no legal risk. A combination of state and federal laws exempt these sites from all anti-gambling statutes.
One of the nice things about playing at any of these websites (other than the fact that they are 100% legal) is that you can easily deposit and withdraw with all major credit cards, PayPal and electronic banking transfers. Because there are no banking restrictions on these forms of gambling, financial institutions are free to process transactions to and from all of these sites.
Mobile Sports Betting in Indiana
Legal sports betting in Indiana became a reality in May 2019 after Governor Eric Holcomb signed HB 1015 into law. Under the new law, casinos, racetracks and satellite facilities may apply for licenses to operate land-based sportsbooks and mobile betting apps.
The Indiana Gaming Commission is in charge of reviewing licensing requests and issuing licenses to operators who qualify. To date, the IGC has approved numerous operators for online and mobile betting in Indiana.
Licensed Indiana Betting Sites
Indiana sports betting law allows local casinos to partner with online gaming companies to operate betting websites and mobile apps. A handful of such companies have applied for licenses and are now approved to offer mobile betting in Indiana.
Below is a list of approved sports betting vendors, their land-based partners and a launch date for mobile Indiana betting if available. We will update this list over time as additional operators are approved to go live.
| | | | |
| --- | --- | --- | --- |
| Licensee Name | Brand Name | Land-Based Partner | Mobile Launch Date |
| | | | |
| Unibet Indiana LLC | Unibet | Horseshoe Hammond | Now Live |
| Rush Street Interactive | BetRivers | French Lick Resort | Now Live |
| American Wagering Inc | William Hill | Tropicana Evansville | TBD |
| Betfair Interactive US | FanDuel | Blue Chip Casino & Belterra Casino Resort | Now Live |
| Caesars Interactive Entertainment | Caesars Casino | Horseshoe Hammond | Now Live |
| Churchill Downs Interactive Gaming | BetAmerica | Rising Star Casino | Now Live |
| Crown IN Gaming, LLC | DraftKings | Ameristar East Chicago | Now Live |
| Penn Sports Interactive | Hollywood Casino | Hollywood Casino | TBD |
| Roar Digital | BetMGM | Belterra Casino Resort | Now Live |
| Indiana Sports Gaming, LLC | BetIndiana | Majestic Star Casino | TBD |
| PointsBet Indiana, LLC | PointsBet | Hollywood Casino | Now Live |
Each casino may partner with third-party providers to operate up to three individually branded betting sites and apps, also known as "skins." For example, a single casino could in theory launch apps operated by DraftKings, FanDuel and PointsBet if it had agreements in place with each of those three particular operators.
Additional Operators Waiting in the Wings
The above chart offers a first look at the shape of the Indiana mobile sports betting industry, but numerous additional operators are likely to enter the market at some point.
For example, Rising Star Casino Resort has already selected three partners and confirms it aims to launch three betting apps in the near future. One of those partners is Churchill Downs, which operates the BetAmerica brand of horse racing and sports betting platforms.
Rising Star Casino parent company Full House Resorts also has a deal in place with Smarkets to launch online betting in Indiana and Colorado. As Smarkets CEO Jason Trost noted in an interview with BettingUSA, Smarkets plans to launch Indiana sports betting under the SBK Sportsbook brand. One of SBK Sportsbook's key competitive advantages will be to offer significantly lower commissions than traditional sportsbooks.
Full House Resorts has a third partnership in place with Wynn Resorts International to pursue online sports betting in Indiana and Colorado. That deal is set to result in the launch of BetBull in both states. Back in 2018, Wynn Resorts and BetBull agreed to a strategic partnership that included Wynn Resorts taking a 22.5% stake in the European sports betting operator.
The parent company of BetIndiana has also received a sports wagering license and is now waiting for the green light from regulators to launch mobile betting.
Other mobile operators that are likely making plans to come to Indiana include FOX Bet and theScore.
Signing up for a Mobile Betting Account
Indiana gaming law does not require customers to visit casinos in-person to sign up for mobile betting accounts. As long as you're 21 or older, you'll be able to download licensed sports betting apps from anywhere within state lines.
Retail Sportsbook Locations
All Indiana casinos plus certain satellite locations will have the opportunity to apply for sports betting licenses once the new law takes effect in July. Although sports betting itself is not traditionally a major revenue generator for casinos, its popularity makes it an effective driver of foot traffic and we anticipate most (if not all) casinos to eventually launch in-person sportsbooks.
The Indiana Gaming Commission has issued fourteen temporary sports betting licenses so far. Each of the following casinos and off-track-betting locations (OTBs) has either already opened a sportsbook or will open one soon.
Ameristar East Chicago Sportsbook

777 Ameristar Blvd
East Chicago, IN 46312

Tropicana Evansville Sportsbook

421 NW Riverside Drive
Evansville, IN 47708

FanDuel Sportsbook at Belterra Casino Resort

777 Belterra Drive
Florence, IN 47020

FanDuel Sportsbook at Blue Chip Casino

777 Blue Chip Drive
Michigan City, IN 46360

The Book at Horseshoe Caesars Southern Indiana

11999 Casino Center Drive
Elizabeth, IN 47117

8670 West State Road 56
French Lick, IN 47432

777 Hollywood Blvd
Lawrenceburg, IN 47025

777 Rising Star Drive
Rising Sun, IN 47040

The Book at Harrah's Hoosier Park

4500 Dan Patch Circle
Anderson, IN 46013

777 Casino Center Drive
Hammond, IN 46320

4300 N Michigan Road
Shelbyville, IN 46176

Winner's Circle Clarkesville Sportsbook

650 Eastern Blvd
Clarksville, IN 47129

Winner's Circle Indianapolis Sportsbook

20 N Pennsylvania St Suite 2
Indianapolis, IN 46204

Winner's Circle New Haven Sportsbook

1304 Minnich Road
New Haven, IN 46774

Majestic Star Casino Sportsbook

Planned start date: Unknown

1 Buffington Harbor Drive
Gary, IN 46406
Types of Sports Bets Allowed
HB 1015 allows licensed sports betting operators to accept wagers on professional and college sports, but not on eSports or amateur competitions involving minors. In-play betting is also permitted, which means you'll be able to place short-term wagers on sporting events as they happen in real time.
The Indiana Gaming Commission has since begun promulgating a list of events upon which licensed sportsbooks may accept wagers. This list does not necessarily mean sportsbooks will choose to accept wagers on these events – only that they may take such wagers if they wish.
So far, the IGC has authorized a fairly wide range of sports and leagues for sportsbooks to cover:
Auto Racing: NASCAR, F1 and IndyCar
Baseball: MLB, MLB Draft, NCAA D1, Minor League Triple A
Basketball: NBA, NBA Draft, WNBA, WNBA Draft, NCAA D1, Euro League, Euro Cup, IBF
Bowling: Pro Bowling Tour
Boxing: IBF, WBA, WBC, WBO, Association of Boxing Commissions and Combative Sports
Cricket: Men's and Women's World Cup, ICC
Darts: PDC Championship
Football: NFL, NFL Draft, NCAA D1, CFL, AFL
Golf: PGA, PGA Tour Champions, LPGA, Champion's Tour, European Tour, international events such as Ryder Cup and Presidents Cup, World Golf Championships, Korn Ferry Tour
Hockey: NHL and NHL Draft, NCAA D1, International Ice Hockey Federation, World Championships
Lacrosse: NCAA D1
MMA: UFC, Bellator, One Championship, Professional Fighters League, Association of Boxing Commissions and Combative Sports
Olympics: Summer and Winter (including trials)
Rugby: Six Nations, World Cup, World Rugby, Four Nations
Sailing: America's Cup, International Sailing Federation
Soccer: FIFA, MLS, UEFA, Premier League, La Liga, Bundesliga, Serie A, Lique 1, Liga Bancomer, NCAA D1
Softball: NCAA D1
Tennis: USTA, ATP, WTA, ITF, Grand Slams, NCAA D1
Track and Field: International Association of Athletics Federations, NCAA D1
Other Events: The Academy Awards
No Integrity Fees or Data Mandates
Two of the more controversial issues to emerge in states considering sports betting legalization is whether or not to impose integrity fees and the use of official data provided by the leagues. Indiana has opted not to impose such requirements in favor of letting the free market shape the industry.
Effective Regulation
Overall, the new Indiana sports betting law is a win for gamblers and the industry alike. The inclusion of mobile sports wagering and a reasonable 9.5% tax rate both make it possible for licensed operators to effectively compete against illegal offshore operators.
At the same time, mobile betting provides a convenient alternative for residents and will effectively channel players away from unregulated offshore sites to licensed betting apps headquartered in Indiana.
Past Efforts to Legalize IN Sports Betting
The 2019 sports betting law derives from two bills introduced earlier that year seeking to legalize online and mobile betting as well as at casinos, racetracks and off-track betting parlors.
HB 1363 called for a reasonable tax rate of just 6.25% and did not include integrity fees or any provisions forcing operators to purchase data from the leagues. In fact, HB 1363 went out of its way to state that licensed sportsbooks may obtain data from any source they please when it comes to determining whether wagers are graded winners or losers.
The bill also specified low licenses fees at just $75,000 for each facility that receives a license, to be followed by an annual $10,000 renewal fee. Compared to Pennsylvania's $4 million licensing fee, Indiana would practically be handing out licenses for free under this proposal.
HB 1363 had a companion bill in SB 439 which also sought to legalize physical and online sportsbooks. SB 439 had much in common with HB 1363, but did not specify tax rates. In summary, striking a compromise between both bills was designed to be simple. Looking at the current sports betting bill in Indiana, we can see that was indeed the case. The current law has clearly drawn from bits of each bill.
The 2019 law was not the state's first attempt. In 2018, state lawmakers introduced a bill seeking to legalize sports betting if the federal prohibition on sports betting is ever lifted. At the time the bill was introduced, New Jersey was in the middle of a Supreme Court battle fighting to repeal the Professional and Amateur Sports Protection Act (PASPA).
PASPA is the federal law that until 2018 prohibited all states except Nevada from legalizing single-game sports betting (read more here). In recent years, New Jersey's governor and citizens alike have expressed an interest in legalizing sports betting. This led to Governor Chris Christie initiating what would become a years-long legal battle to have PASPA ruled unconstitutional.
New Jersey ultimately prevailed in its challenge to the constitutionality of PASPA. In May of 2018, the Supreme Court struck down PASPA to end the federal prohibition of sports betting. This outcome cleared the way for Indiana to pass the 2019 law authorizing retail and mobile sportsbooks.
The bill introduced in Indiana stated that if New Jersey wins its case or if PASPA is amended or repealed via any method, the Indiana Gaming Commission must authorize sports betting within 90 days. Licensed riverboat casinos, racinos and their satellite facilities would be given the option to apply for a license to offer sports betting to customers age 21 or over.
Sportsbook licenses would have cost at least $500,000 under the proposal and only permitted gambling operators would be allowed to apply.
One potential problem area was the inclusion of a sports integrity fee in the House version of the bill. This fee called for licensed sports betting operators to pay 1% of total betting handle to the major sports leagues in order to assist the leagues in protecting the integrity of their games and to compensate them for allowing sportsbooks to profit off their games.
Chapter 9 Section 3 in the bill laid it out as follows:
A sports wagering operator shall remit to a sports governing body that has provided notice to the commission under section 2 of this chapter an integrity fee of one percent (1%) of the amount wagered on the sports governing body's sporting events. The sports wagering operator shall remit integrity fees to the sports governing body at least once per calendar quarter.
A 1% tax on betting handle is significant because sports betting operators typically pay out about 95% of betting handle back to customers in the form of winnings, keeping just 5% for themselves to pay operating costs, pay employees and earn a profit. A 1% tax on total betting handle works out to a tax on net revenues in the range of 20%.
The sports leagues insist such an integrity fee is necessary and just, but there has been pushback from lawmakers and pundits alike who believe it is more of a money grab than anything else. The American Gaming Association released a statement that said in part:
"While we applaud Representative Morrison's efforts to bring legal, transparent sports betting to Indiana, handing sports leagues 20 percent of what's left over after winnings are paid out, undercuts its economic viability. Doing so will ensure the illegal market continues to thrive in the state, and gut the tax revenues available to fund essential public services. We believe Indiana taxpayers deserve better."
Daily Fantasy Sports in Indiana
Indiana legalized daily fantasy sports in 2016 with Senate Bill 339 (full text). Governor Mike Pence signed the bill into law on March 24th, 2016 and paved the way for the likes of FanDuel and DraftKings to apply for licenses and host legal fantasy contests for state residents.
Fantasy sites operated in Indiana prior to the passage of the bill, but their legal status at the time was questionable. Lawmakers finally addressed the issue with a piece of legislation that would later become known as SB 339. That law requires operators to apply for a license, pay a licensing fee and adhere to a standard of conduct designed to protect the integrity of sports, to protect the customers of fantasy sites and to protect the vulnerable from risking too much money.
Operators are required to pay a fee of $50,000 to $75,000, hold player funds in segregated accounts, prevent employees from sharing confidential information, prevent employees from participating in paid contests with a prize greater than $5 and to prevent athletes and anyone else involved in actual sporting contests from competing in contests in which the winning outcome derives from events that those people could possibly effect. For example, Andrew Luck would be prohibited from participating in any fantasy football contests.
Indiana Horse Racing Betting
In-person and online racing betting are both legal in Indiana provided the operators are properly licensed.
Two racetracks, three off-track betting facilities (OTBs) and licensed betting sites make up the full extent of legal wagering venues in Indiana.
The Indiana Horse Racing Commission (HRC) oversees horse racing in the state with the goals being to ensure parimutuel wagering is conducted fairly and to encourage a healthy, growing horse racing industry in general.
Some of the HRC's duties include issuing licenses to personnel and tracks, conduct drug tests of horses and jockeys, market the Indiana horse racing industry and adopting new regulations as needed.
Online Racing Betting in Indiana
Online racing betting, also known as advance deposit wagering (ADW), is legal in Indiana under IC § 4-31-7.5, which begins:
"In enacting his chapter, it is the intent of the general assembly to recognize changes in technology for pari-mutuel wagering and to retain for the Indiana horse racing industry a part of revenues generated by Indian residents on wagers placed with secondary pari-mutuel organizations."
IC § 4-31-7.5-9 lays it out even more clearly:
"Advance deposit wagering is permitted in Indiana, subject to this chapter and rules adopted by the commission."
Some of the key regulations guiding advance deposit wagering in Indiana include:
Minimum age of 21 to bet on horses online
ADW operators must be approved by the commission to operate in Indiana
The annual licensing fee for approved ADW operators is $1,000 per year
The HRC uses 25% of the revenue collected from ADW source market fees to promote horse racing at the state fair and county fairs
75% of the revenue collected from ADW fees to "promote and encourage Indiana horse owner and horse trainer participation at a permit holder's horse racing facility"
Licensed Indiana Racetracks
Indiana is home to two permanent racetracks along with infrequent races at the state fair and county fairs. Both of the two permanent racetracks are operated by Caesars Entertainment and come equipped with a full-service casino in addition to a busy racing schedule.
Indiana Grand osts thoroughbred and quarter horse races from April through November each year. Last year, Indiana Grand held 104 thoroughbred and quarter horse race days and six quarter horse-only race days.
On the casino side, Indiana Grand hosts slot machines, e-table games, a sportsbook and simulcast wagering.
Harrah's Hoosier park hosts standardbred races from March through November each year. Last year, the track held 160 race days. Access to the track is free with complimentary parking available for all visitors.
The casino at Harrah's Hoosier Park hosts more than 2,000 slots plus e-table games, a sportsbook and off-track racing betting.
The Horse Racing Commission also oversees races held at county fairs and at the state fair each year as a part of the Indiana-Sired Fair Circuit. Dozens of races are held across the state at various county fairs each year, and the circuit culminates in the Indiana State Fair Championship for harness racing at the State Fair every August.
Off-Track Betting Locations
Off-track betting locations (OTBs) are authorized in Indiana, although there are just a handful of locations across the state:
Indiana Online Lottery
Indiana voters approved a referendum in 1988 to establish a state lottery and lawmakers followed up with the Lottery Act the following year to establish the Hoosier Lottery. The first tickets went on sale in 1989 and the lottery has been running strong ever since.
The Hoosier Lottery has returned billions to winners and billions more to state programs such as the Build Indiana Fund, Police & Firefighters' Pensions and the Teachers' Retirement Fund.
Online ticket sales are not yet authorized, but lottery officials have launched a study to consider the implications. The Indiana Lottery is operated by IGT, which has extensive experience in selling lottery tickets online in other states. Should officials decide to sell tickets to Powerball, Mega Millions and instant win games online, IGT will be well-prepared to move quickly.
According to media reports, the Hoosier Lottery would not need additional legislation to authorize online ticket sales. If lottery officials decide to proceed, they would be able to do so on their own timeline without authorization from the legislature.
Online Casinos and Poker Rooms in the Hoosier State
Indiana has long opposed the legalization of online casinos and poker sites. There have been no efforts to change that to date, but the legalization of online sports betting in 2019 may be a sign of changing attitudes.
If Indiana is to authorize online gambling, it will likely come about as state coffers realize the full benefit of mobile sports betting. The first mobile sportsbooks launched in October 2019 and it did not take long for the industry to begin producing large revenue numbers.
The legalization of online sports betting would also make it easier to implement any new laws authorizing online gambling. Now that regulators are acquainted with vetting online betting companies for licenses, overseeing internet security standards and ensuring effective geofencing, the prospect of legalizing online gambling is less daunting from a technical standpoint.
Now, implementing new gambling legislation is more a matter of political willpower rather than technical know-how. There are no guarantees of course, but the probability of Indiana legalizing online casinos and poker sites is better now than it was before the state legalized online sports betting.
Are Offshore Betting Sites Illegal in Indiana?
Yes.
While many states do not have any laws on the books that make it a crime to place wagers with offshore gambling sites, Indiana has a law that specifically states it is a criminal act to participate in unlicensed gambling or sports betting.
It is frequently misreported on the internet that Indiana law makes it a Level 6 Felony* to participate in unlicensed poker or casino games. This is not true. Chapter 5, Article 45, Title 35 of the Indiana code specifies it is a Class B misdemeanor with a maximum punishment of 180 days in prison and a fine of up to $1,000. The only time gambling is considered a felony is if someone is in the business of gambling such as running an illegal bookmaking operation.
The law also specifically mentions using the internet to run a gambling business. Those who use the internet to accept wagers from residents of Indiana can be hit with Level 6 felony charges.
This is just one of the many reasons we recommend players stick strictly with licensed betting sites in Indiana. This particular law has never been used to prosecute a player, but the risk does exist. Furthermore, offshore betting sites are unregulated and any guarantees they make regarding the safety of your funds must be taken with a huge grain of salt.
*The original code classified the business of gambling as a "Class D" felony. Major changes were made to the criminal code in 2014 and felonies are now classed as level 1 through 6, with 6 being the most minor.
Lottery
Indiana voters approve a constitutional amendment ending a 137-year prohibition on lotteries.
Horse Racing
Horse Racing, including parimutuel wagering is legalized. The first track, Hoosier Park, wouldn't open until 1994, and off-track-betting parlors followed a year later in 1995.
Casinos
After multiple failures, the Indiana legislature passed a bill authorizing riverboat casinos during a special session. A tribal casino opened in 2007, and a 2015 amendment authorized riverboat casinos to move to land-based facilities.
Racinos
A law is passed authorizing the states racetracks to add up to 2,000 slot machines.
Sports Betting
Indiana legalizes retail and online sports betting.