Indiana is a gambling-friendly state with numerous options both online and in the real world for legal betting. Multiple casinos operate throughout the state and will be launching their own sportsbooks in short order after laws passed in 2019 expanded the state's gaming options.
Online betting in particular is widespread and well-regulated. Right now, Indiana gaming laws allow mobile sports betting, online horse racing, fantasy sports and games of skill.
Mobile and online sports betting were legalized in May 2019 to make Indiana the tenth state with legal sportsbooks. The Indiana Gaming Commission is now in the process of establishing regulations and will soon begin accepting applications from local casinos, racinos and satellite facilities interested in offering sports betting. Current estimates put the timeline for the first legal sports wagers to be placed in September 2019.
We'll start today with a look at the forms of gaming that are legal right now and list the best betting sites in Indiana that are 100% legal and licensed. From there, we'll discuss current gaming laws and the most recent expansions of legal online betting in Indiana.
Legal Indiana Betting Sites
Fantasy Sports:
Rank
Betting Site
Bonus
Rating
Visit
Horse and Greyhound Betting:
Rank
Betting Site
Bonus
Rating
Visit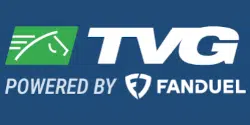 Games of Skill:
Rank
Betting Site
Bonus
Rating
Visit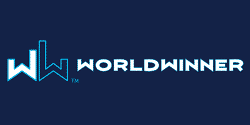 Indiana does not make it a crime to participate at any of the above gambling sites. You can sign up and play for real money at these sites with absolutely no legal risk. A combination of state and federal laws exempt these sites from all anti-gambling statutes.
One of the nice things about playing at any of these websites (other than the fact that they are 100% legal) is that you can easily deposit and withdraw with all major credit cards, PayPal and electronic banking transfers. Because there are no banking restrictions on these forms of gambling, financial institutions are free to process transactions to and from all of these sites.
How Are These Sites Legal?
Horse racing and fantasy sports are both legal thanks to carve-outs in the Unlawful Internet Gambling Enforcement Act (UIGEA). The text of the UIGEA specifically mentions both forms of betting and declares both exempt from the law. Each state has the option to prohibit one or both forms of gambling but Indiana has opted to leave it be.
Skill games such as those found at WorldWinner.com have zero element of luck and are therefore clearly defined as NOT gambling. Once again, these types of real money games are only banned in certain states.
Changes in federal law have also allowed the state to expand its online betting options to include sports wagering. A law passed in 2019 has started the process of licensing and regulated mobile sportsbooks throughout the state for residents 21 and older.
In-Person and Mobile Sports Betting in Indiana
Legal sports betting in Indiana became a reality in May 2019 after Governor Eric Holcomb signed HB 1015 into law. Under the new law, casinos, racetracks and satellite facilities may apply for licenses to operate land-based sportsbooks and mobile betting apps.
Timeline for Legal Sports Betting
The process of actually implementing sports betting in Indiana will still take some time as the Gaming Commission gets around to forming regulations, reviewing applications and readying the state for a brand-new industry. The goal right now is to get in-person and mobile sports betting ready to go in time for the 2019 football season.
Since then, the Indiana Gaming Commission has released a draft of emergency regulations intended to lay the groundwork for permanent regulations. The goal now is to have sports betting in place by September 1st, 2019. The regulations that have been revealed so far mirror those found in the new law.
Signing up for a Mobile Betting Account
Indiana gaming law does not require customers to visit casinos in-person to sign up for mobile betting accounts. As long as you're 21 or older, you'll be able to download licensed sports betting apps from anywhere within state lines.
In-Person Sportsbook Locations
All Indiana casinos plus certain satellite locations will have the opportunity to apply for sports betting licenses once the new law takes effect in July. Although sports betting itself is not traditionally a major revenue generator for casinos, its popularity makes it an effective driver of foot traffic and we anticipate most (if not all) casinos to eventually launch in-person sportsbooks.
The Indiana Gaming Commission has issued twelve temporary sports betting licenses so far. That means each of the following casinos and off-track-betting locations (OTBs) has confirmed its intention to operate a retail sportsbook and/or mobile betting:
Ameristar East Chicago
Belterra Casino Resort
Blue Chip Casino
Horseshoe Southern Indiana
French Lick Resort
Hollywood Casino
Harrah's Hoosier Park
Horseshoe Hammond
Indiana Grand
Winner's Circle OTB Clarksville
Winner's Circle Pub, Grille and OTB Indianapolis
Winner's Circle Brew, Pub and OTB New Haven
Types of Wagers Allowed
HB 1015 allows licensed sports betting operators to accept wagers on professional and college sports, but not on eSports or amateur competitions involving minors. In-play betting is also permitted, which means you'll be able to place short-term wagers on sporting events as they happen in real time.
No Integrity Fees or Data Mandates
Two of the more controversial issues to emerge in states considering sports betting legalization is whether or not to impose integrity fees and the use of official data provided by the leagues. Indiana has opted not to impose such requirements in favor of letting the free market shape the industry.
Effective Regulation
Overall, the new Indiana sports betting law is a win for gamblers and the industry alike. The inclusion of mobile sports wagering and a reasonable 9.5% tax rate both make it possible for licensed operators to effectively compete against illegal offshore operators.
At the same time, mobile betting provides a convenient alternative for residents and will effectively channel players away from unregulated offshore sites to licensed betting apps headquartered in Indiana.
Past Efforts to Legalize IN Sports Betting
The 2019 sports betting law derives from two bills introduced earlier that year seeking to legalize online and mobile betting as well as at casinos, racetracks and off-track betting parlors.
HB 1363 called for a reasonable tax rate of just 6.25% and did not include integrity fees or any provisions forcing operators to purchase data from the leagues. In fact, HB 1363 went out of its way to state that licensed sportsbooks may obtain data from any source they please when it comes to determining whether wagers are graded winners or losers.
The bill also specified low licenses fees at just $75,000 for each facility that receives a license, to be followed by an annual $10,000 renewal fee. Compared to Pennsylvania's $4 million licensing fee, Indiana would practically be handing out licenses for free under this proposal.
HB 1363 had a companion bill in SB 439 which also sought to legalize physical and online sportsbooks. SB 439 had much in common with HB 1363, but did not specify tax rates. In summary, striking a compromise between both bills was designed to be simple. Looking at the current sports betting bill in Indiana, we can see that was indeed the case. The current law has clearly drawn from bits of each bill.
The 2019 law was not the state's first attempt. In 2018, state lawmakers introduced a bill seeking to legalize sports betting if the federal prohibition on sports betting is ever lifted. At the time the bill was introduced, New Jersey was in the middle of a Supreme Court battle fighting to repeal the Professional and Amateur Sports Protection Act (PASPA).
PASPA is the federal law that until 2018 prohibited all states except Nevada from legalizing single-game sports betting (read more here). In recent years, New Jersey's governor and citizens alike have expressed an interest in legalizing sports betting. This led to Governor Chris Christie initiating what would become a years-long legal battle to have PASPA ruled unconstitutional.
New Jersey ultimately prevailed in its challenge to the constitutionality of PASPA. In May of 2018, the Supreme Court struck down PASPA to end the federal prohibition of sports betting. This outcome cleared the way for Indiana to pass the 2019 law authorizing retail and mobile sportsbooks.
The bill introduced in Indiana stated that if New Jersey wins its case or if PASPA is amended or repealed via any method, the Indiana Gaming Commission must authorize sports betting within 90 days. Licensed riverboat casinos, racinos and their satellite facilities would be given the option to apply for a license to offer sports betting to customers age 21 or over.
Sportsbook licenses would have cost at least $500,000 under the proposal and only permitted gambling operators would be allowed to apply.
One potential problem area was the inclusion of a sports integrity fee in the House version of the bill. This fee called for licensed sports betting operators to pay 1% of total betting handle to the major sports leagues in order to assist the leagues in protecting the integrity of their games and to compensate them for allowing sportsbooks to profit off their games.
Chapter 9 Section 3 in the bill laid it out as follows:
A sports wagering operator shall remit to a sports governing body that has provided notice to the commission under section 2 of this chapter an integrity fee of one percent (1%) of the amount wagered on the sports governing body's sporting events. The sports wagering operator shall remit integrity fees to the sports governing body at least once per calendar quarter.
A 1% tax on betting handle is significant because sports betting operators typically pay out about 95% of betting handle back to customers in the form of winnings, keeping just 5% for themselves to pay operating costs, pay employees and earn a profit. A 1% tax on total betting handle works out to a tax on net revenues in the range of 20%.
The sports leagues insist such an integrity fee is necessary and just, but there has been pushback from lawmakers and pundits alike who believe it is more of a money grab than anything else. The American Gaming Association released a statement that said in part:
"While we applaud Representative Morrison's efforts to bring legal, transparent sports betting to Indiana, handing sports leagues 20 percent of what's left over after winnings are paid out, undercuts its economic viability. Doing so will ensure the illegal market continues to thrive in the state, and gut the tax revenues available to fund essential public services. We believe Indiana taxpayers deserve better."
Daily Fantasy Sports in Indiana
Indiana legalized daily fantasy sports in 2016 with Senate Bill 339 (full text). Governor Mike Pence signed the bill into law on March 24th, 2016 and paved the way for the likes of FanDuel and DraftKings to apply for licenses and host legal fantasy contests for state residents.
Fantasy sites operated in Indiana prior to the passage of the bill, but their legal status at the time was questionable. Lawmakers finally addressed the issue with a piece of legislation that would later become known as SB 339. That law requires operators to apply for a license, pay a licensing fee and adhere to a standard of conduct designed to protect the integrity of sports, to protect the customers of fantasy sites and to protect the vulnerable from risking too much money.
Operators are required to pay a fee of $50,000 to $75,000, hold player funds in segregated accounts, prevent employees from sharing confidential information, prevent employees from participating in paid contests with a prize greater than $5 and to prevent athletes and anyone else involved in actual sporting contests from competing in contests in which the winning outcome derives from events that those people could possibly effect. For example, Andrew Luck would be prohibited from participating in any fantasy football contests.
Indiana Online Lottery
Indiana voters approved a referendum in 1988 to establish a state lottery and lawmakers followed up with the Lottery Act the following year to establish the Hoosier Lottery. The first tickets went on sale in 1989 and the lottery has been running strong ever since.
The Hoosier Lottery has returned billions to winners and billions more to state programs such as the Build Indiana Fund, Police & Firefighters' Pensions and the Teachers' Retirement Fund.
Online ticket sales are not yet authorized, but lottery officials have launched a study to consider the implications. The Indiana Lottery is operated by IGT, which has extensive experience in selling lottery tickets online in other states. Should officials decide to sell tickets to Powerball, Mega Millions and instant win games online, IGT will be well-prepared to move quickly.
According to media reports, the Hoosier Lottery would not need additional legislation to authorize online ticket sales. If lottery officials decide to proceed, they would be able to do so on their own timeline without authorization from the legislature.
Online Casinos and Poker Rooms in the Hoosier State
Online casinos and poker sites were banned at the federal level up until 2011 due to the Wire Act of 1961 (full text). Up until 2011, the Wire Act prevented individual states from legalizing internet casino games or poker. This all changed in late 2011 when the Department of Justice revised its stance on how it interprets the Wire Act.
A September 2011 opinion changed the DOJ's stance to determining that the Wire Act only applies to online sports betting and no other form of betting. This paved the way for individual states to legalize and regulate internet casinos and poker rooms. Shortly after, Nevada, New Jersey and Delaware did just that. More states are in the process of passing their own legislation to legalize online gaming.
In 2018, the DOJ changed its stance again to something resembling the pre-2011 opinion. Currently, the DOJ opinion is that the Wire Act applies to all forms of gaming and not just sports betting.
In any case, the DOJ's opinion doesn't much matter in Indiana because the state has made no moves to legalize online casino games or poker. Not a single bill has been introduced to this date. Analysts around the country consider Indiana to be unlikely to change its stance any time soon.
The longshot potential for change comes amid declining revenues among Indiana's riverboat and racetrack casinos (racinos). Lawmakers refuse to commit to anything at this time, but have said they are willing to consider expanding the legal options in the state to make Indiana more competitive with neighboring states.
Initially, these changes will probably come in the form of new laws that allow racinos to spread table games or certain groups to build land-based casino. Failing that, Indiana could conceivably look towards the internet to make up for lost revenue in its brick-and-mortar sector. This is quite a longshot, but there have been rumors (more like rumors of rumors) that lawmakers have at least used the word "internet" in describing possible solutions.
It will most likely be several years before anything comes of all this. Legislation moves slowly in Indiana and we would have to wait for legislators to consider expanding their land-based options before they look to other avenues such as online gaming. As always, we will cross our fingers and patiently wait for good news.
Indiana's chances for legal online casinos and poker sites improved after Governor Mike Pence was selected by Donald Trump as his Vice President. While serving as Governor of Indiana, Mike Pence had expressed support of the Restoration of America's Wire Act (RAWA) that would have criminalized all online gambling across the nation – including in states such as New Jersey that had legalized online gambling.
With Pence out of the picture in Indiana, the state's chances of passing pro-gaming legislation increase. However, no legislation has been introduced since Pence left the Indiana governorship.
Is it Illegal to Play at Offshore Betting Sites from Indiana?
Yes.
While many states do not have any laws on the books that make it a crime to place wagers with offshore gambling sites, Indiana has a law that specifically states it is a criminal act to participate in unlicensed gambling or sports betting.
It is frequently misreported on the internet that Indiana law makes it a Level 6 Felony* to participate in unlicensed poker or casino games. This is not true. Chapter 5, Article 45, Title 35 of the Indiana code specifies it is a Class B misdemeanor with a maximum punishment of 180 days in prison and a fine of up to $1,000. The only time gambling is considered a felony is if someone is in the business of gambling such as running an illegal bookmaking operation.
The law also specifically mentions using the internet to run a gambling business. Those who use the internet to accept wagers from residents of Indiana can be hit with Level 6 felony charges.
This is just one of the many reasons we recommend players stick strictly with licensed betting sites in Indiana. This particular law has never been used to prosecute a player, but the risk does exist. Furthermore, offshore betting sites are unregulated and any guarantees they make regarding the safety of your funds must be taken with a huge grain of salt.
*The original code classified the business of gambling as a "Class D" felony. Major changes were made to the criminal code in 2014 and felonies are now classed as level 1 through 6, with 6 being the most minor.